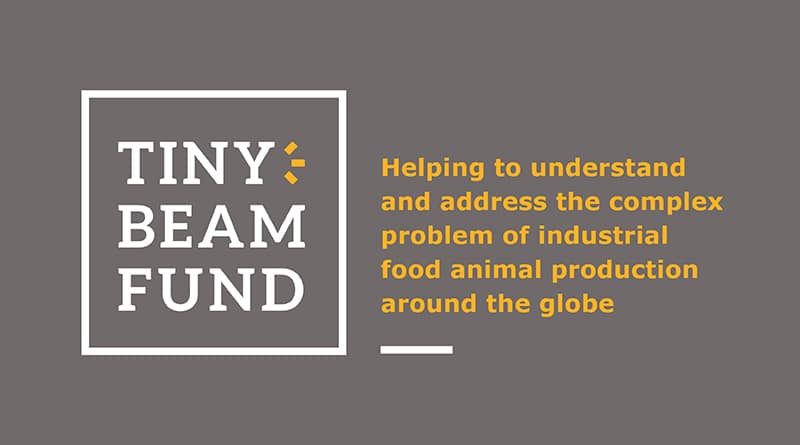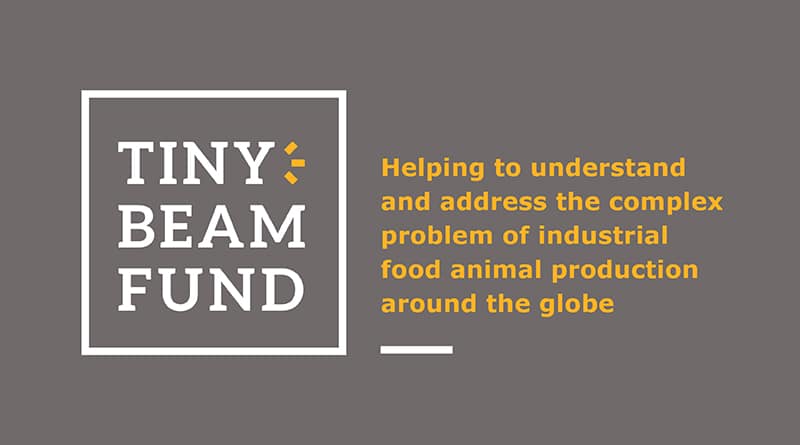 Sponsored by the Tiny Beam Fund
Fellowships for academic researchers to shed light on "burning questions" from leaders of NGOs tackling negative impacts of global industrial animal agriculture.
Are you a researcher with a PhD degree or a PhD student writing your dissertation?
Would you like to receive generous financial support for the following work?
Provide practical guidance to advocates and front-line persons who are trying to find solutions to serious problems caused by the negative impacts of industrial animal agriculture, particularly in low and middle-income countries (from poor animal welfare to environmental pollution, and many more besides).

Pursue research into these problems for your own scholarly purposes.
If you answer "Yes" to all the above, apply for our fellowships!
Where do these fellowships come from:
These fellowships are offered by

Tiny Beam Fund

– a U.S.-based philanthropic foundation.

They sit within Tiny Beam Fund's

Burning Questions Initiative (BQI)

. BQI was launched to address a specific need – the need for a much deeper understanding of the complex problems that industrial food animal production has generated globally (especially in low- and middle-income countries), and the need to translate the understanding into practical steps to address these problems.

This need is felt urgently by particular groups of persons who are dealing with these problems. BQI uses the term "

front-line persons

" as a shorthand to refer to them. They include: (i) Persons in non-profit organizations working with stakeholders to improve poor conditions and advocate for change. (ii) Activists mounting campaigns to oppose certain practice or principle in this system of production. (iii) Small local farmers experiencing unfavorable impacts from industrial producers. (iv) Communities contending with predicaments such as environmental pollution.\

These front-line persons face a host of complex challenges and have a multitude of unanswered questions.

BQI's fellowship program seeks the assistance of academic researchers to shed light on these "burning questions". 

BQI also delivers the information and insights gained by fellowship winners during the award period straight into the hands of front-line persons so they can be put into immediate practical use.
What is offered:
Multiple awards are available in three categories: 

Category 1: US$15,000 award for a single individual enrolled in a PhD/doctoral program and writing a dissertation.

Cateogry 2: US$20,000 award for a single individual holding a PhD/doctoral degree.

Category 3: US$25,000 award for a team of two to four researchers with at least one person with a PhD/doctoral degree.

There are no restrictions as to applicants' residence, citizenship, location.

The award period is four months.
What do fellowship winners have to do:
The main task of a fellowship winner is to prepare one

Guidance Memo

(5,000 – 7,000 words) in plain language: 

Guidance Memos are documents prepared specifically to assist front-line persons who are the end users.

Topics addressed in Guidance Memos must be directly relevant to the "burning questions". 

Guidance Memos' primary objective: To provide sound information and clear explanations that deepen readers' understanding of the issues addressed; to highlight key considerations that they may not be aware of; to offer practical advice that helps their decision-making and work.
These fellowships are best for academic researchers who:
Want to address real-world problems and be of help to advocates and front-line persons.

Already have a good understanding of the topics they want to work on during the award period.

Are good at explaining and communicating concisely and decisively with non-academics.

Are committed to build on the work they do during the award period for years to come because that work will be a good fit for their own long-term research plans and/or professional goals.
Deadline to apply: May 11, 2020


Contact
Please send any questions to Min@tinybeamfund.org
---
Not ready to apply right now? Bookmark the Tiny Beam Fund Fellowship to your ProFellow account.