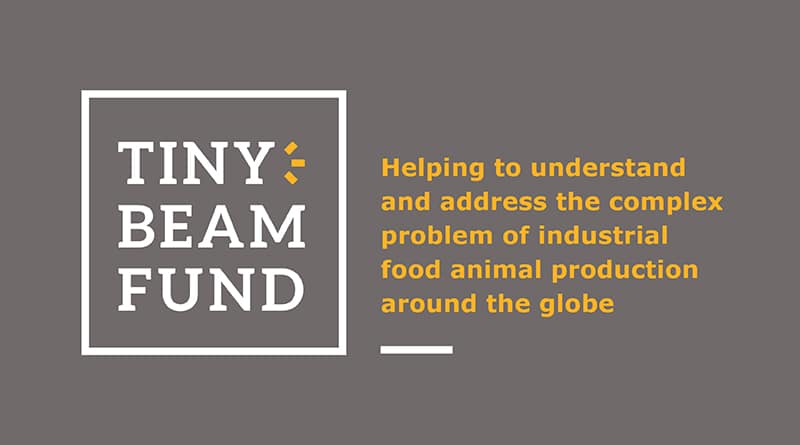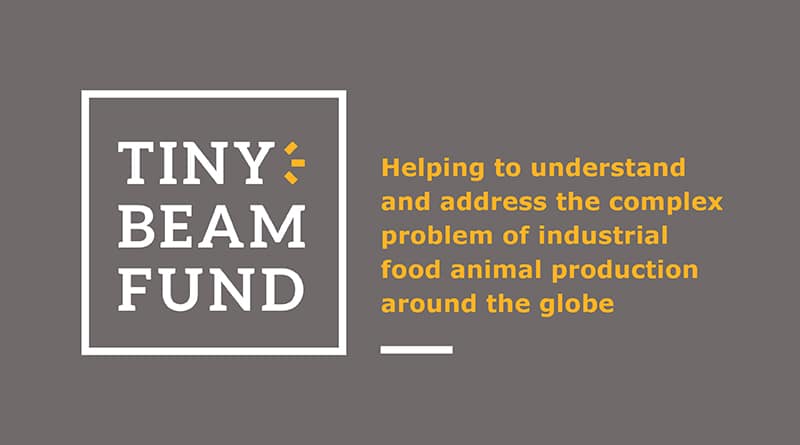 Sponsored by the Tiny Beam Fund
Front-line persons tackling negative impacts of global industrial food animal production have "burning questions" that academic researchers can help to answer.
Are you a researcher with a PhD/doctoral degree or a student enrolled in a PhD/doctoral degree program?
Do you have these twin desires?
Provide practical guidance and academic perspectives to advocates, activists, campaigners, and others currently tackling negative impacts of global industrial food animal production (a.k.a. "factory farming") especially in low- and middle-income countries such as China and Brazil.

Pursue research into some of these negative impacts for your own scholarly purposes.
Would you like to get the opportunity as well as generous financial support to engage in work that satisfies these desires?
If you answer "Yes" to all the above, please apply for our fellowships!
What We Offer
For this Spring/Summer round, a total of three awards are available, one in each category:

Category 1: One US$15,000 award for a single individual enrolled in a PhD/doctoral university program.
Category 2: One US$20,000 award for a single individual with a PhD/doctoral degree.
Category 3: One US$25,000 award for a team of two to four researchers that has at least one person with a PhD/doctoral degree.

There are no restrictions as to applicants' residence, citizenship, or location.

The award period is four months.
What Are Fellows' Tasks and Obligations?
These fellowships focus on a set of practical "burning questions" asked by over a dozen veteran front-line persons* tackling negative impacts of industrial-scale food animal production in low and middle-income countries.

The main task of a fellow during the award period is to prepare one Guidance Memo (4,000 – 6,000 words) in plain language:

Guidance Memos are documents prepared specifically to assist front-line persons who are the end users, written from the perspectives of academics.

Topics addressed in Guidance Memos must be directly relevant to the "burning questions".

Guidance Memos' primary objective: To provide sound information and clear explanations that deepen front-line persons' understanding of the issues addressed; to highlight key considerations that they may not be aware of; to offer practical advice that helps their decision-making and work.

Also required from a recipient of a fellowship award:

An annotated bibliography of 3-15 publications relevant to the content in the Guidance Memo.

A short personal narrative on the experience working on the Guidance Memo.

Fellows can also use the award period to undertake work that advances their own research (related or unrelated to the deliverables required by the program).
* We use the term "front-line persons" as shorthand to refer to an assortment of persons who are trying to grapple with various complex negative impacts of global industrial food animal production, especially in low and middle-income countries. Broadly speaking, they include: Staff and volunteers in organizations working collaboratively with different stakeholders to address aspects of the problem (e.g. put together projects with multiple partners to raise animal welfare standards), activists mounting public campaigns to raise awareness of or oppose certain practice or principle in this system of production, leaders in communities experiencing unfavorable impacts first-hand who are contending with their predicaments (e.g. environmental pollution). The term also includes major philanthropic grant-makers to all these groups of persons.
These Fellowships Are Best for Academic Researchers Who:
Want to address real-world problems and be of help to front-line persons

Already have a good understanding of the topics they want to work on during the award period

Like the experience of preparing documents that require academic research skills as well as excellent acumen regarding practical decision-making

Are good at explaining and communicating concisely and decisively with non-academics

Are interested in work that is somewhat unconventional for academics and off their beaten tracks

Are committed to build on the work they do during the award period for years to come because that work will be a good fit for their own long-term research plans and/or professional goals
Note: This fellowship opportunity is not a good fit for individuals seeking financial support to conduct substantial academic research on their own projects.
Who Are We?
The fellowship program sits within Tiny Beam Fund's initiative called

Burning Questions Initiative (BQI): Coming to grips with pressing practical questions on tackling negative impacts of global industrial food animal production.

BQI first came into existence in 2017 as a small pilot initiative. In January 2019 the non-profit grant-making foundation Tiny Beam Fund was set up, and BQI became its flagship initiative.

BQI was launched to address a particular need – the need for a deeper understanding of the problem of industrial food animal production especially in low- and middle-income countries.

It is very challenging for front-line persons to gain a deeper understanding of the problem. They are faced with a host of fiendishly complex issues and a multitude of unanswered questions. There are no clear roadmaps, and not enough robust data, information, and analyses.

BQI therefore seeks the assistance of the academic research sector to shed light on the difficult questions, and tries to build bridges to connect front-line persons with academic researchers.
Deadline to apply: May 31, 2019
Contact
Please send any inquiries to Min@tinybeamfund.org.
---
Not ready to apply right now? Bookmark the Tiny Beam Fund Fellowship to your ProFellow account.