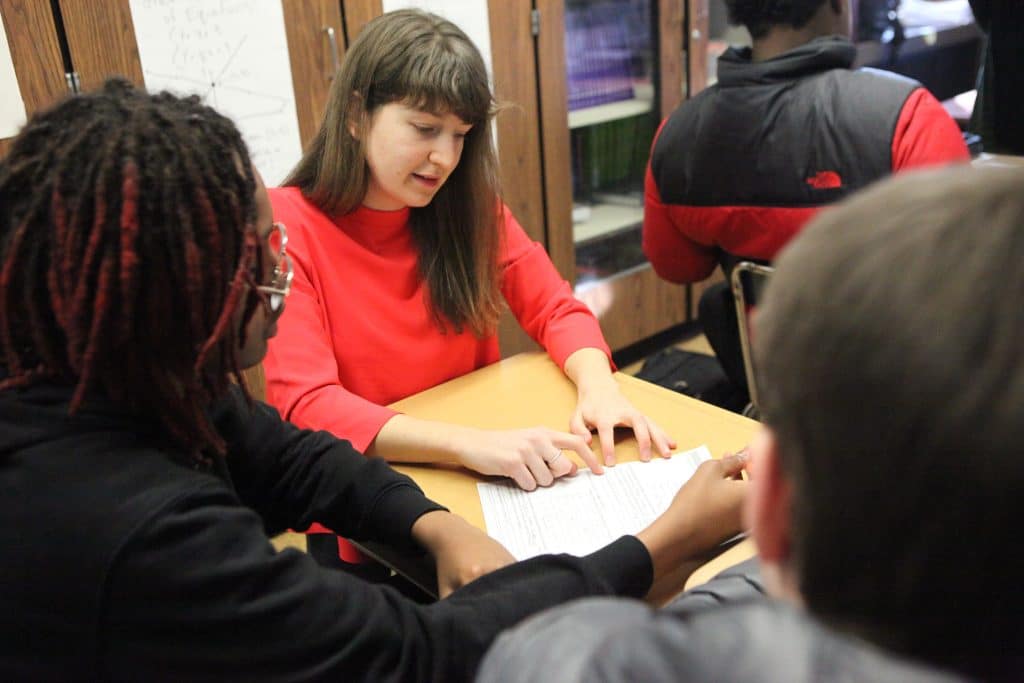 Sponsored by the Woodrow Wilson Academy of Teaching and Learning
The Woodrow Wilson Academy of Teaching and Learning Trustees Fellowship covers the entire tuition cost of program for candidates entering the program in 2019.
The Trustees Fellowship removes financial barriers for the best and brightest to become high school science or math teachers.
Eligibility
This includes recent college graduates with a biology, chemistry or mathematics degree; those working in a STEM industry who want to move into teaching; those currently teaching (secondary or college level) without their master's in education.
About the Program
Fundamentally changing teacher preparation by transforming it for the 21st century.
The Woodrow Wilson Academy's competency-based curriculum is designed around measurable skills, knowledge, and dispositions. Teacher candidates must learn, practice and master a specific set of teacher competencies, or skills and knowledge they need to succeed in their own classrooms from the very beginning of their careers. To progress, candidates complete "challenges" based on real-world issues teachers face in the classroom.
Each teacher candidate's path through the Woodrow Wilson Academy's challenge curriculum is individualized. Instead of being determined by a set number of credit hours, the pace of learning adapts to meet the needs of each teacher candidate.
Deadline to Apply: May 1, 2019


---
Not ready to apply right now? Bookmark the Woodrow Wilson Trustees Fellowship to your ProFellow account.