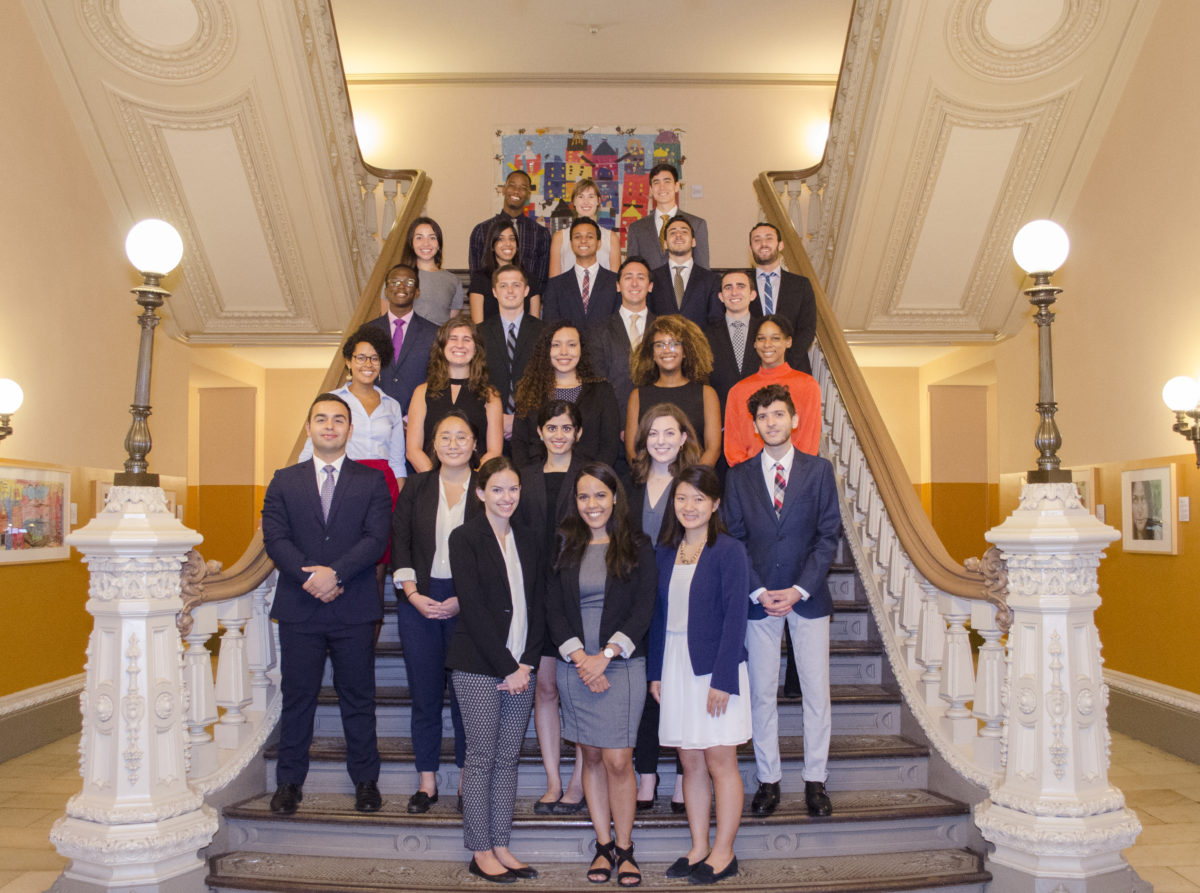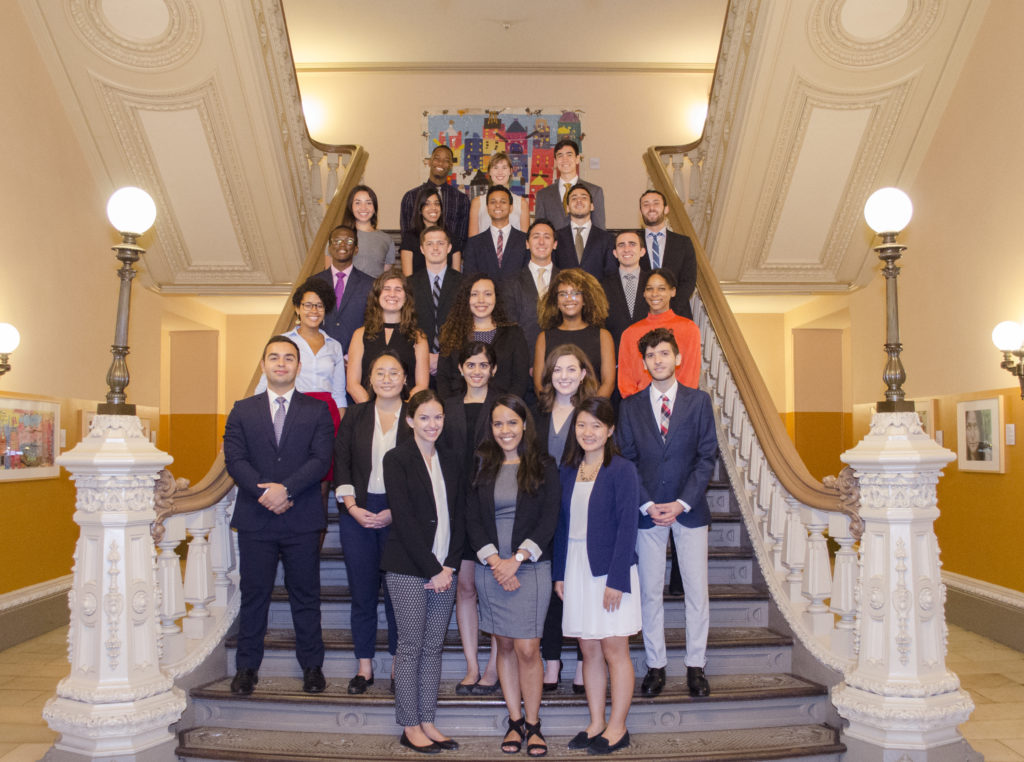 Sponsored by NYC DCAS
The NYC 2018- 2019 Urban Fellows Program application period is now open!
The NYC Urban Fellows Program is a highly selective, nine-month fellowship which combines work in Mayoral offices and City agencies with volunteer service opportunities and a seminar series that explores current urban issues impacting public policy. Program participants are diverse and come from all over the country to work in New York City.
After participating in an extensive interview process, New York City Urban Fellows are placed at an array of agencies across the City where they learn about public policy through a hands-on approach.
The Fellows' work experience is supplemented by the seminar series, a unique learning experience that exposes Fellows to public and private sector leaders. Guest speakers, including senior level City officials and alumni, share their leadership experiences and their work on City initiatives.
The unique opportunity to work with current decision makers and assist in the implementation of public policy distinguishes the Urban Fellows Program as the premier training program in government.
Want to learn more about the Urban Fellows experience? Check out our interview with NYC Urban Fellow Rachel Lauter.
Eligibility
Eligibility is based on when applicants achieve their undergraduate (BA, BS) degree from a four-year college. For the 2018-2019 program, we will only accept applications from candidates who:
Receive(d) their bachelor's degree between Spring 2016 and Spring 2018
Can commit full-time to the nine-month Fellowship
Agree to suspend any graduate study or outside work for the duration of the Fellowship.
Application Deadline
The deadline to apply for the fellowship is January 15, 2018.
Program details, eligibility requirements, and the online application can be found online on the NYC Urban Fellows Program website.


---
Not ready to apply this year? Bookmark the New York City Urban Fellows Program to your ProFellow account.