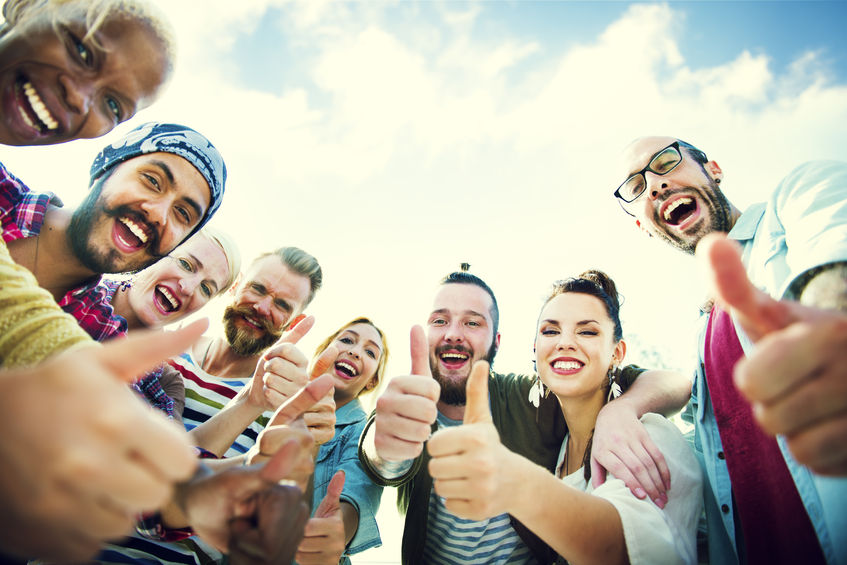 With a member base of more than 60,000 fellowship seekers, ProFellow is a unique tool for identifying some of the world's most popular professional and academic fellowships. Here are ProFellow's 10 most popular fellowships of 2017, based on the number of times they've been favorited by our users. Congrats to those who made the list!
Career Development Grants provide funding to women who hold a bachelor's degree and are preparing to advance or change careers or re-enter the workforce. Primary consideration is given to women of color and women pursuing their first advanced degree or credentials in nontraditional fields. Grants of $2K – $12K provide support for course work beyond a bachelor's degree, including a master's degree, second bachelor's degree, certification program, or specialized training in technical or professional fields at an accredited U.S. university. Applicants must be U.S. citizens or permanent residents.
A U.S. Student Fulbright Grant allows for individually designed study/research projects that will take place during one academic year (9-12 months) in a country outside the U.S. Applicants design their own projects and will typically work with advisers at foreign universities or other institutes of higher education. The study/research awards are available in approximately 140 countries. For recent BA/BS graduates, graduate and doctoral students, and young professionals including artists, musicians, writers, journalists, and those in law, business, and other professional fields. Undergraduate and graduate students must apply through their institution; professionals and former students can apply through their alma mater or At Large.
The Culture of Health Leaders program provides cross-sector leadership development based on evidence, informed by experience, and grounded in principles of equity and social justice. The program is open to individuals from a variety of disciplines—such as technology, the arts, public policy, business, community development, education, transportation, public health, healthcare, and others—who are committed to working with organizations, communities, health systems, and policymakers to build a Culture of Health in America. Each leader will have access to up to $20,000 per year for three years (total of up to $60,000). Additional tools and resources will be available for year 3 project-related activities.
Winston Foundation for World Peace Fellowships support undergraduate and graduate students with an interest in cooperative security, conflict resolution, and disarmament. Fellows design their own projects, usually involving public education, media outreach, grassroots organizing, or another active approach to issues of cooperative security, nuclear arms control, conventional arms transfers, demilitarization, democracy building, conflict resolution, and the like. Applicants are expected to work full-time with a non-profit organization. A $300/week stipend is provided for the duration of the project, which lasts from 2-4 months.
The Fulbright Global Scholar Award allows U.S. academics and professionals to engage in multi-country, trans-regional projects. As a truly worldwide award, U.S. scholars will be able to propose research or combined teaching/research activity in two to three countries with flexible schedule options; trips can be conducted within one academic year or spread over two consecutive years. Projects are welcome in all disciplines, as well as those with an interdisciplinary focus. Minimum length of the total grant is 3 months and the maximum is 6 months.
Global grant scholarships fund international coursework or research at a graduate level or its equivalent for a term of one to four academic years. Global grants also may support vocational training teams, which are groups of professionals traveling abroad to either learn more about their profession or teach locals. The field of study must align with one or more of the following areas of focus: Peace and conflict prevention/resolution, disease prevention and treatment, water and sanitation, maternal and child health, basic education and literacy and economic and community development. Contact your local Rotary club for more information.
Dalai Lama Fellows cultivates and supports a global movement of next-generation leaders applying universal values to solve global challenges. Fellows work on social change projects in local communities to address one or more of the following areas: mitigating economic disparity, diminishing violence, gender inequity, improving cross-cultural and interreligious cooperation, and enhancing environmental sustainability. As part of a year-long Fellowship, we provide each Fellow with (1) Immersion in our distinctive yearlong Head, Heart, Hands leadership curriculum, (2) One-on-one coaching to support their projects in social change, and (3) LifeLong affiliation in our global learning community and support system. In order to be eligible, applicants must be next-generation leaders between ages 20-35.
Every year, through a rigorous application process, TED selects a group of rising stars across all disciplines to be TED Fellows based on remarkable achievement, strength of character and on an innovative approach to solving the world's tough problems. Once selected, Fellows receive transformational support. Fellows are invited to attend a TED Conference, where they meet, exchange ideas and give their own TED Talk. They participate in a professional coaching and mentoring program, work with a public relations expert dedicated to sharing their latest projects with the world and are active in an online network, resulting in collective problem-solving, cross-disciplinary collaborations and resource sharing. All TED Fellows also have the opportunity to apply for a Senior Fellowship.
#9 Millennial Public Policy Fellowship
New America seeks enterprising, mission-driven young adults, age 24 and younger, to work on the next big public policy challenges facing their generation. Fellows will be embedded for 11 months in one of New America's public policy programs, headquartered in Washington DC, where they will provide policy research support and collaborate with their cohort of fellows to explore the dynamics of a generational policy agenda. Applications are encouraged from those who have faced barriers in accessing education, employment, and other resources, including first-generation college graduates, women, and people of color. Fellows receive a monthly stipend of $3,333 and health insurance benefits.
New America's Fellows Program invests in thinkers—academics, journalists, independent scholars, and public policy analysts—who offer fresh and often unconventional perspectives on the major challenges facing our society. Fellows advance big ideas through research, reporting, analysis, and/or storytelling. Fellows benefit from a financial stipend, engagement with each other and with New America's various policy programs, and the expanded audience and exposure from New America and its media partners. Precise terms and stipend levels of fellowships vary widely, as some fellows work full-time at New America in pursuit of their research, while many others have other professional commitments during the term of their fellowship.
Want to find more opportunities like these? Sign up to browse and bookmark more than 1,000 professional and academic fellowships in ProFellow's free database.
© Victoria Johnson 2017, all rights reserved.