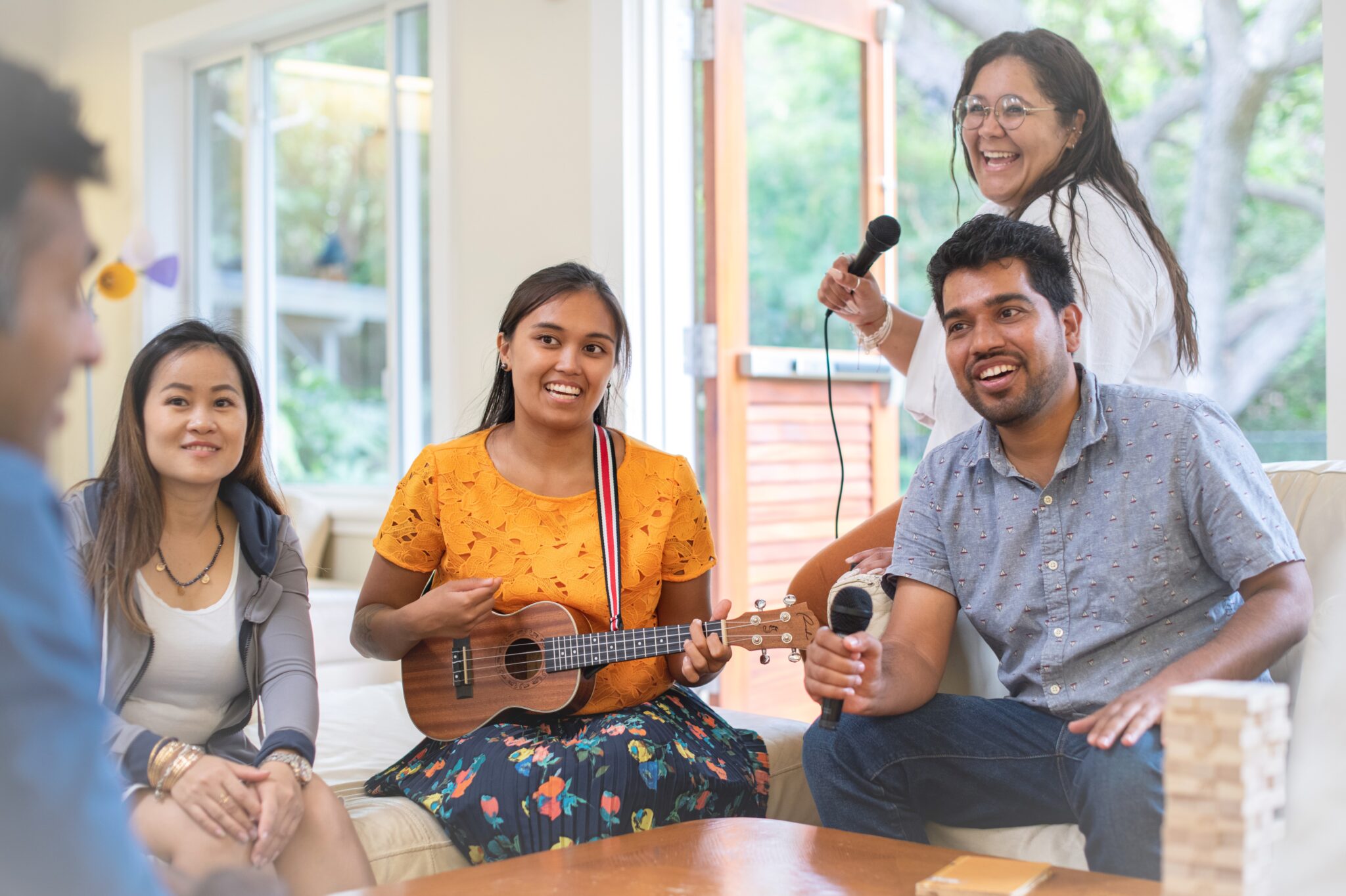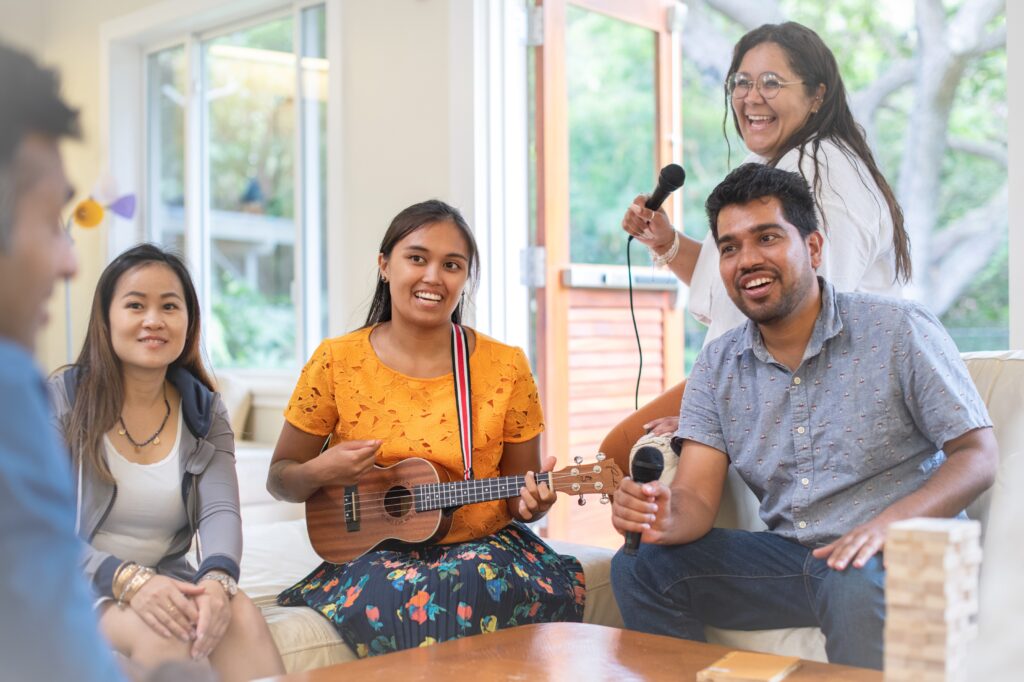 Sponsored by the East-West Center
The East-West Center offers fellowships to pursue master's and doctoral study in any degree program at the University of Hawai'i in Honolulu.
Located in Honolulu adjacent to the University of Hawai'i, the Center's 21-acre campus features conference, research, and residential facilities nestled in the heart of beautiful Mānoa Valley. EWC participants live in residence halls, share meals together, and engage in EWC-sponsored (and student-driven) program activities such as the Community Building Institute (CBI), The Exchange, and the International Graduate Student Conference (IGSC). Through this residential experience, EWC students develop lifelong relationships, academic support networks, and a powerful sense of community with others who share an interest in the Asia Pacific region.
Benefits
The East-West Center Graduate Degree Fellowship provides the following funding for up to 24 months:
Full-time graduate tuition and fees up to the equivalent of the general tuition charged for post-baccalaureate students at the University of Hawai'i at Mānoa toward master's or doctoral studies.

Housing in an East-West Center residence hall, based on single occupancy.

A stipend to partially cover food and incidental expenses.

An allowance for books, materials and supplies.

Subsidy toward health insurance coverage.

Subject to funding availability, funding for field study and conference presentations is offered to degree fellows on a competitive basis during their study period.

J-1 visa sponsorship for international student fellows
Program Dates
Awarded fellows arrive at the Center approximately 2 weeks before the start of Fall semester classes at UH (early August). Initial awards are typically for 12 months and renewable for a second year. Please check our website for further details.
Eligibility
Individuals who are citizens or permanent residents of the countries listed below may apply for the East-West Center Graduate Degree Fellowship:
United States
Pacific Region

:  American Samoa, Australia, Cook Islands, Federated States of Micronesia, Fiji, French Polynesia, Guam, Kiribati, Marshall Islands, Nauru, New Caledonia, New Zealand, Niue, Northern Marianas, Palau, Papua New Guinea, Samoa, Solomon Islands, Tokelau, Tonga, Tuvalu, Vanuatu, Wallis & Futuna Islands

Southeast Asia

:  Brunei, Cambodia, Indonesia, Laos, Malaysia, Myanmar, Philippines, Singapore, Thailand, Timor-Leste, Vietnam

South Asia

:  Afghanistan, Bangladesh, Bhutan, India, Iran, Maldives, Nepal, Pakistan, Sri Lanka

East Asia

:  China, Hong Kong, Japan, Macau, Mongolia, North Korea, South Korea, Russia, Taiwan
How to Apply
The application opens annually in August and closes December 1.
About the East-West Center
The East-West Center promotes better relations and understanding among the people and nations of the United States, Asia, and the Pacific through cooperative study, research, and dialogue.
Established by the US Congress in 1960, the Center serves as a resource for information and analysis on critical issues of common concern, bringing people together to exchange views, build expertise, and develop policy options. The Center is an independent, public, nonprofit organization with funding from the US government, and additional support provided by private agencies, individuals, foundations, corporations, and governments in the region.
Over 60 years of serving as a US-based institution for public diplomacy in the Indo-Pacific region with international governance, staffing, students, and participants, the Center has built a worldwide network of 68,000 alumni and more than 1,100 partner organizations. 
Questions?
Please visit our GDF FAQ page or contact us at [email protected].
Not ready to apply this year? Bookmark the East-West Center Graduate Degree Fellowship Program to your ProFellow account.
© ProFellow, LLC 2023, all rights reserved