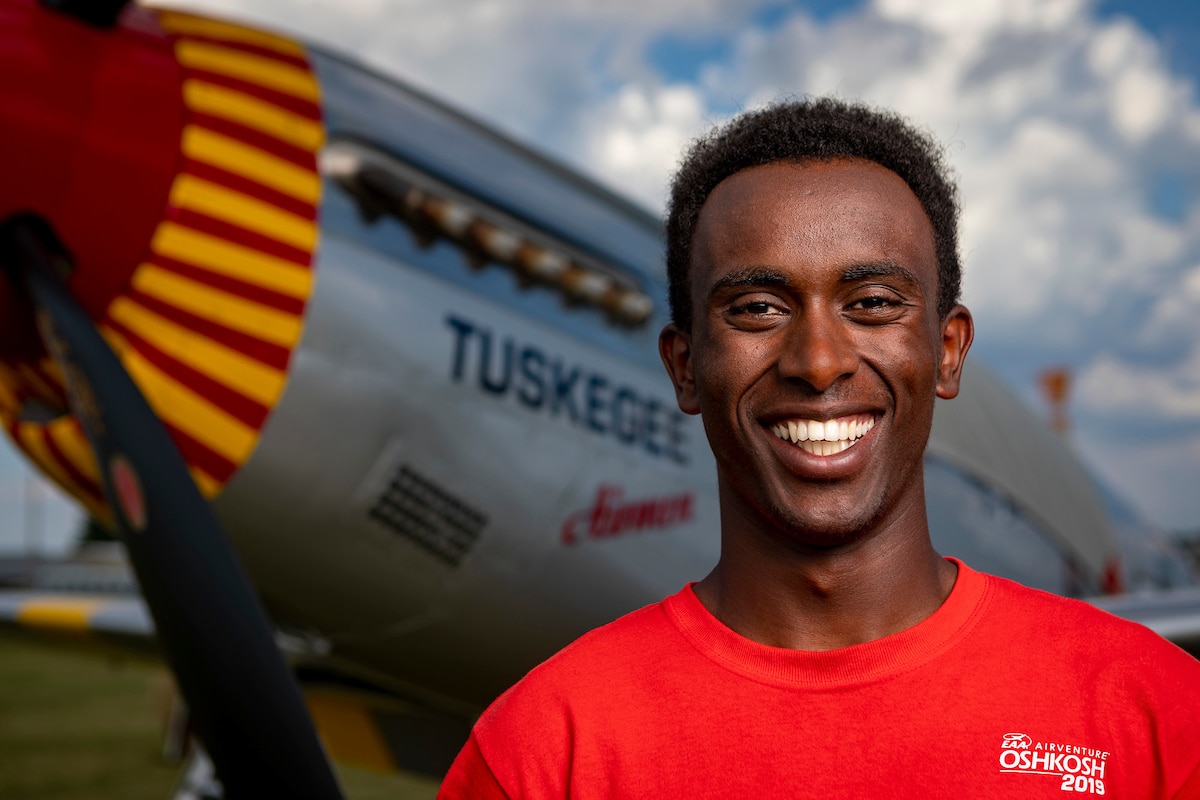 The Paul and Daisy Soros Fellowships honor the contributions of immigrants in the United States by providing up to $90,000 over two years to 30 new Americans who will be pursuing a full-time graduate degree program in any field at an American institution in the United States. To be eligible, applicants must be 30 or younger and either have been born in the U.S. to two immigrant parents or have been born outside the U.S. (as a non-citizen) and, as of the application deadline in the year you apply, be a DACA recipient, naturalized citizen, in possession of a green card, have refugee or asylee status, or have graduated from both high school and college in the United States . 
We talked to Biya Haile, a 2021 Paul & Daisy Soros Fellow and a first year PhD student at Georgia Tech, to learn more about the program and get some application tips.  
1. What inspired you to apply for the Paul and Daisy Soros Fellowship? 
I applied to the PD Soros Fellowship because I was truly inspired by Paul Soros's migration story written on the fellowship website. As a refugee, I could see that his mindset was similar to my own: being optimistic. When I moved to the United States from Ethiopia and started high school as a junior, I had no relatives or friends in the United States to lean on. Despite the fact that I was mostly alone here, I was able to work hard to overcome my challenges. As I worked hard and took a few leaps of faith along the way, I got closer and closer to my ultimate academic and career goal of becoming an engineer. Looking back on the past five years of being here in the US, the most important virtues I developed and demonstrated were hard work, resilience, and service. My responsibility now is to improve and grow as a person by utilizing every given opportunity I'm given while positively influencing close relatives and world communities. This fellowship is helping me to realize that being a New American means getting a second chance in life to grow as a person among people who are willing to work for a greater cause. 
I'm inspired by how Paul & Daisy Soros Fellows look forward but also always hold the door open for New Americans who are coming behind them; I think it's important that we are always actively making opportunities easier to come by for the next generation of young immigrants.
2. What are the benefits of the Paul & Daisy Soros fellowship?
The Paul & Daisy Soros fellowship is an opportunity for me to pursue my childhood dream of becoming an electrical engineer without taking on significant student debt. My future goals depended greatly on my ability to finance my education, as the cost of graduate school is greater than what my single-parent household can afford. Without this fellowship, my options would be very limited. 
In addition to the financial support, I'm excited about the fellowship's alumni network. Beyond engineering, I'm also very interested in entrepreneurship and having a social impact. The network will help me build professional relationships with people across the country and in different fields who are thinking broadly and interested in solving intractable challenges.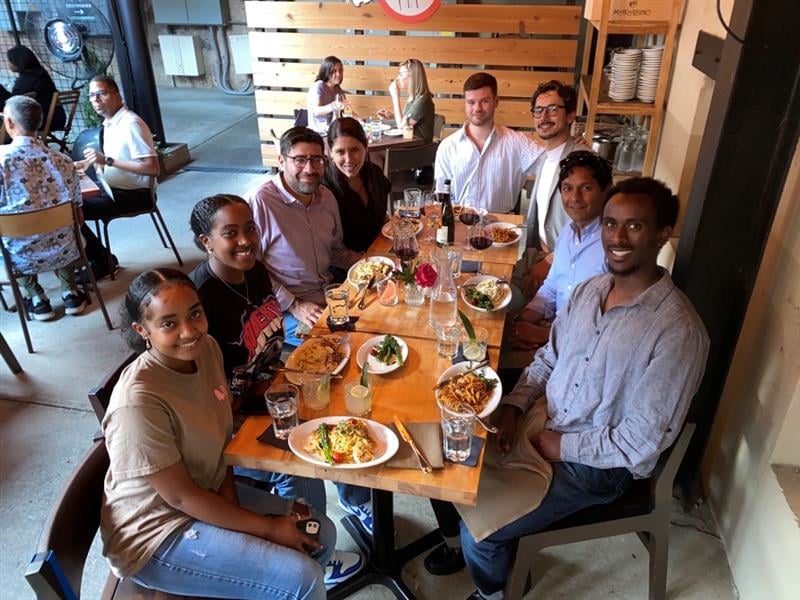 3. What tips would you give others applying to the Paul and Daisy Soros Fellowship? 
Based on my experience, my best tip throughout the process of applying to the Paul & Daisy Soros fellowships is to discuss your broader impact in your field of study and community. Your essays should not be about your academic success (they usually can see that from your transcript), but what you have done on your own initiative along with your college education. Secondly, make sure you have diverse recommendation letters from the people you worked with who also know you well enough and can speak to your potential. This is important to showcase that you have a broader impact. 
Biya Haile was born and raised in Addis Ababa, Ethiopia. While studying at Kennesaw State University, Biya became an airplane mechanic and learned to fly aircrafts such asCessnas, before transferring to Georgia Tech to pursue a B.S.E. in mechanical engineering. He earned a 2019 Goldwater Scholarship and received a 2019 Tower Award for outstanding academic performance. As a UN Millennium Fellow, Biya leads a team engaging Georgia Tech students with refugees in the Atlanta area by organizing events to volunteer at local organizations that support refugee communities. Biya aspires to earn a Ph.D. in Electrical and Computing Engineering to employ and establish research on the development of new technologies that utilize nanoscience.
Interested in applying? Bookmark the Paul and Daisy Soros Fellowships to your ProFellow account.
© ProFellow, LLC 2021, all rights reserved.