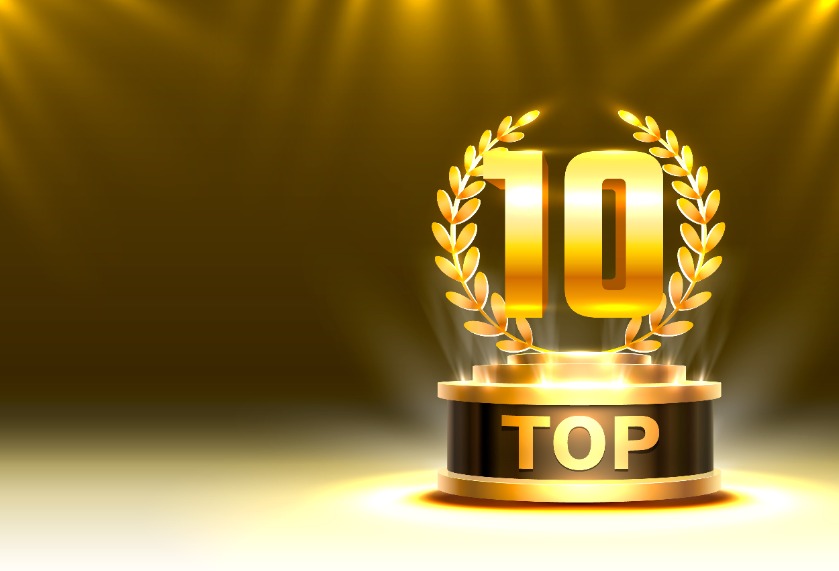 ProFellow's mission is to help students, academics, and professionals from all over the world find life-changing professional and academic fellowships and funding awards. Each year, we identify the world's most popular fellowships from the activity of our community of more than 218,000 members who find and bookmark fellowships in our free, comprehensive fellowships database. The Top 10 Most Popular Fellowships of 2022 are identified based on the number of times they've been favorited by our members this year.
Congratulations to those fellowship programs that made the list! The ProFellow community thanks you for providing opportunities like these for those who are seeking funding and support to achieve social impact.
The ProFellow fellowship database lists more than 2,400 fellowships and fully funded graduate programs. Sign Up now to find your dream fellowship.
Stanford University offers up to one hundred, fully-funded graduate degree programs including DMA, JD, MA, MBA, MD, MFA, MS, and PhD degrees as well as joint- and dual degrees. Knight-Hennessy Scholars receive a living and academic stipend to live at the Denning House, which overlooks Lake Lagunita on the Stanford campus and offers a dedicated place for ongoing interaction between scholars, visitors, and alumni. Eligible applicants can be from any country while holding at least the equivalent of a U.S. bachelor's degree.
RAND's Graduate Student Summer Associate Program is designed for full-time students who have completed at least 2 years of graduate work leading to a doctorate (e.g., PhD, EDD, DRPH, SciD, etc.) or professional degree (e.g., law or medical degree, professional engineer certificate). Summer Associates work at RAND full-time for a 12-week period and receive bi-weekly compensation.
The AAUW American Dissertation Fellowship provides funding to offset a women scholar's living expenses while she completes the final year of writing her dissertation. The fellowships are open to U.S. citizens or permanent residents in all fields of study, especially scholars engaged in science, technology, engineering, and math fields or those researching gender issues.
The Govern For America (GFA) Fellowship is a 2-year paid opportunity for recent graduates to serve in high-impact roles in government agencies across the country as a part of a diverse community of engaged leaders. Fellows are placed in data analyst, fiscal analyst, and program manager roles. The program actively seeks applicants from traditionally underrepresented in government leadership, including people of color, first-generation college students, women, and gender non-binary individuals, members of the LBGTQ community, and individuals from low-socioeconomic backgrounds. Applicants must have an undergraduate degree before the fellowship begins be a US Citizen, Permanent Resident, DACA Recipient, or have US Sponsorship for 2 years.
Interested in this fellowship? Read our interview with Govern For America Fellow Jeni Dhodary. In it she shares her fellowship experience and application tips.
Wellcome Trust Early-Career Awards provide funding for early-career researchers from any discipline who are ready to develop their research identity by working on innovative projects that could improve human life, health, and well-being. By the end of the award, Fellows will be ready to lead their own independent research program. A Wellcome Early-Career Award provides a salary for the grant holder and up to £400,000 for research expenses. The host organization should be based in the UK, the Republic of Ireland, or low- or middle-income countries (apart from India and mainland China).
The Morgridge Acceleration Program (MAP) Fellowship matches nonprofit executives (MAP Mentors) with emerging leaders (MAP Fellows) looking to create a positive impact while developing professional skill sets and networks. MAP Mentors commit to sharing their expertise, industry knowledge, and professional network with their MAP Fellow during the program. Fellows remain in their current, full-time jobs while dedicating approximately 10 hours a month, or 60 hours through the duration of the program, toward solving a challenge posed by their mentor. All expenses and experiences associated with the MAP Fellowship are fully funded.
Interested in this fellowship? Read our interview with MAP Fellows Jessica Chriesman and Megan McClendon. In it they share their fellowship experience and application tips.
The John Hope Franklin Dissertation Fellowship provides funding support to an outstanding doctoral student at an American university or an exceptional American doctoral student abroad who is completing a dissertation. Fellows must be admitted to candidacy, have completed all other coursework, and be prepared to devote full time for 12 months – with no teaching obligations – to dissertation research and writing. The award is for $28,000 and above.
Harvard University offers The Advanced Leadership Initiative (ALI), which seeks to tap the experience of a socially conscious generation of leaders to help redirect and broaden their skills to fill critical leadership gaps in solving major social issues. Each year ALI selects a group of high-achieving and accomplished Fellows from diverse sectors to come to Harvard to transition from their primary careers to become change agents for society. ALI provides support commensurate with ALI Fellows' status and stage of life, including shared office suite space, provision for a spouse or partner to enroll in the ALI Partner Program, and special invitations to join other Harvard events.
PEN America, a nonprofit organization working at the intersection of literature and human rights, offers a unique learning opportunity for individuals who are passionate about human rights, free speech, and creative expression, and interested in how the nonprofit sector works. This fellowship opportunity will require a commitment of nine months. It is ideal for a student seeking to take a "gap year" either post-grad, between studies, or pausing undergraduate or graduate school. Fellows will operate from our headquarters in New York City, and potentially our offices in Washington, D.C., and Los Angeles. Applicants needing a fully virtual arrangement are also welcome to apply and should indicate this requirement in their application.
Creative Capital is the only national grantmaking organization with an open application process that supports individual artists across all disciplines. Creative Capital makes a multi-year commitment to its grantees, providing them with tailored financial and advisory support to enable their project's success while building their capacity to sustain their careers. Creative Capital Awards are valued at up to $90,000. For each project, the program offers up to $50,000 and career development services valued at $40,000. Applicants must be over 25 years old and have at least 5 years of work experience.
If you enjoyed learning about these fellowships, be sure to also check out The 10 Trendiest Fellowships of 2022!
© ProFellow, LLC 2022, all rights reserved.