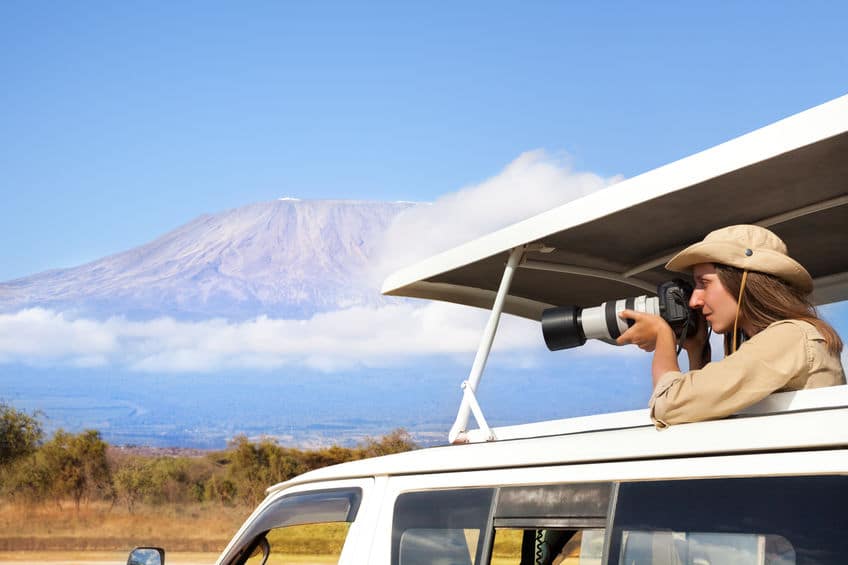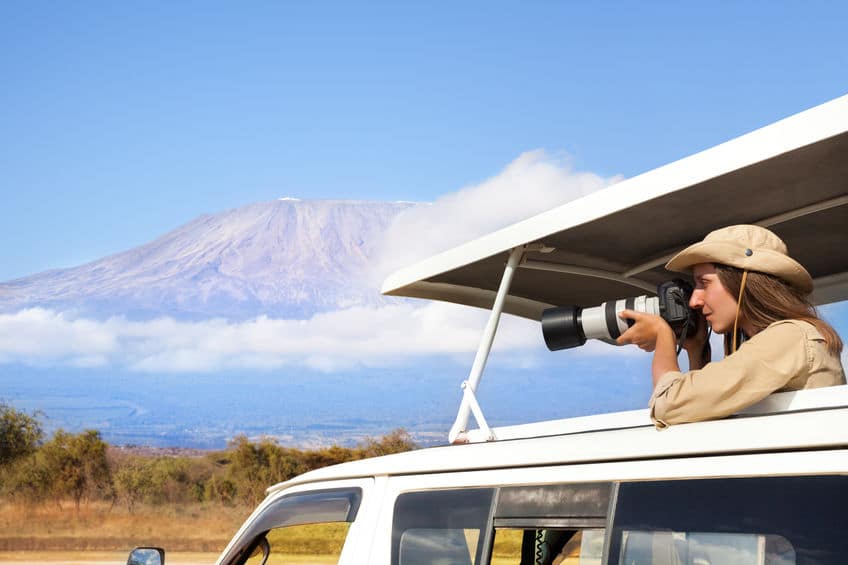 You've got 8 weeks to apply! This week's upcoming fellowship deadlines list includes many programs across the world in various disciplines. There are opportunities for artists, academics, lawyers, and journalists, as well as fully-funded programs for graduate students in nuclear security, history, chemical engineering, and more. Apply now!
Not ready to apply this year? Click the links to bookmark these fellowships to your ProFellow account.
Upcoming Fellowship Deadlines: September 27 – October 3, 2020
Independence Foundation Public Interest Law Fellowships:

Independence Foundation is committed to supporting free legal services for residents of the Philadelphia region. Through the Fellowship Program, the Foundation funds the compensation and employment benefits for accomplished young lawyers who have decided to direct their considerable talents to public interest service. The Foundation requires that the focus of all Fellowship work be on direct representation of disadvantaged clients. The Foundation also assists the Fellows in repayment of their often substantial educational loans. / Due September 28, 2020
Hack.Diversity Technology Fellowship for Minorities: Hack.Diversity is an 8-month career development program for Black, Latinx, or otherwise underrepresented tech talent to launch and advance careers as software engineers, IT professionals, and data analysts in the Boston innovation economy. Hack.Diversity Fellows receive benefits including technical project experience, job application and technical interview skills, industry exposure and network building, mentorship from industry professionals, access to interview at paid summer internship opportunities, and more. / Due September 28, 2020
Advanced Leadership Initiative

: Through the Advanced Leadership Initiative, Harvard is seeking to tap the experience of a socially conscious generation of leaders and help redirect and broaden their skills to fill critical leadership gaps in solving major social issues. Each year, a select group of Fellows from diverse sectors with a track record of achievement and accomplishment come to Harvard to transition from their primary income-earning careers and prepare for their next phase plan as change agents for society. ALI provides support commensurate with AL Fellows' status and stage of life, including shared office suite space, provision for spouse or partner to enroll in AL Partner Program, and special invitations to join other Harvard events. 4 deadlines for expression of interest each year. / Due September 30, 2020
NREL Director's Postdoctoral Fellowship

: The NREL Director's Fellowship attracts the next generation of exceptionally qualified scientists and engineers with outstanding talent and credentials in renewable energy research and related disciplines. Candidates are selected based on eligibility, program expectations, and research proposals. Successful candidates will serve a two-year term, with a possible third-year renewal paid with program funding. The Director's Postdoctoral Fellowship includes a premium salary rate, additional funding for conferences/presentations, competitive benefits package, and relocation assistance. / Due September 30, 2020
JAARS Fellows

: JAARS is a multidisciplinary team of problem-solvers who are committed to the belief that people's lives and communities are transformed as they experience God's Word in their own language. JAARS Fellows is an 11-month, merit-based, professional opportunity providing entry into fellows' first career position. Fellows join staff in key positions and receive a spiritual and personal mentor as well as life skills training, intercultural communication development and a bi-weekly stipend. Fellows must be biblical Christ-followers, value global ministry, have completed accredited post-secondary degrees and be at least 18 years old. / Due September 30, 2020
H. Allen Brooks Travelling Fellowship

: The H. Allen Brooks Travelling Fellowship allows a recent graduate or emerging scholar of the built environment to study by travel for one year. The fellowship is not for the purpose of doing research for an advanced academic degree. Instead, Prof. Brooks intended the recipient to study by travel and contemplation while observing, reading, writing, or sketching. The fellowship recipient receives a $50,000 grant and may travel to any country or countries during the one-year period. The fellowship is open to a scholar who will have earned a PhD or advanced terminal degree related to architecture. / Due September 30, 2020
ACLS Fellowship Program: ACLS invites research applications from scholars in all disciplines of the humanities or related social sciences. The ultimate goal of the project should be a major piece of scholarly work by the applicant, which can take the form of a monograph, articles, digital publication(s), critical edition, or other scholarly resources. The fellowship is intended as a salary replacement to help scholars devote 6 – 12 months to their research. A faculty appointment is not required. Stipends range from $40,000 – $70,000 depending on academic rank and career equivalent. Applicants must be U.S. citizens or permanent residents. / Due September 30, 2020
Alicia Patterson Fellowships

: Alicia Patterson Fellowships are one-year and six month grants awarded to working journalists to pursue independent projects of significant interest and to write articles based on their investigations for The APF Reporter, a web published magazine by the Foundation. The fellowships are open only to U.S. citizens who are full-time print journalists, or to non-U.S. citizens who work full-time for U.S. print publications, either in America or abroad. Reporters, writers, photographers and editors are all eligible to apply. The fellowship stipend is $40,000 for twelve months and $20,000 for six months and must cover your travel and research costs. / Due October 1, 2020
Atlantic Media Fellowship

: The Atlantic Media Fellowship is a structured, year-long paid fellowship for high-achieving recent college graduates committed to editorial-side or business-side careers in media. Additionally, the Atlantic Media Fellows participate in the Atlantic Media Academy, a comprehensive curriculum providing a 360-degree view of the modern media industry covering the editorial, operational, and economic sides of both print and digital journalism today. This Fellowship is a paid opportunity. We currently offer two sessions: January – December and July – June. All Fellowship opportunities will be located in either Washington, DC or New York City. / Due October 1, 2020
Logan Nonfiction Fellowship

: Residency fellowships of 4-12 weeks for nonfiction reporters and writers working on important social, political, health, environmental, human rights and justice topics. Logan Nonfiction fellows at the Carey Institute are provided all the necessary tools to complete their critical work. Lodging, work space, sophisticated technological support (including Wi-Fi, a state-of-the-art screening room and dedicated space, equipment and software for video, film and radio editing) and meals are provided. Professional journalists and writers of all nationalities are invited to apply but knowledge of the English language is required. / Due October 1, 2020
German Historical Institute Doctoral and Postdoctoral Fellowships

: The GHI awards short-term fellowships of 1-5 months to European and North American doctoral students as well as postdoctoral scholars to pursue research projects that draw upon primary sources located in the United States. We are particularly interested in research projects that fit into the following fields: German and European history; The history of German-American relations; The role of Germany and the USA in international relations; American history (European doctoral and postdoctoral scholars only). The fellowship is open to both doctoral and postdoctoral scholars based in North America and Europe. The monthly stipend is €2,000 for doctoral students and €3,400 for postdoctoral scholars. / Due October 1, 2020
Morehead-Cain Scholars

: The Morehead-Cain is a four-year merit scholarship to the University of North Carolina at Chapel Hill. It promises 4 years of full tuition, student fees, housing, meals, books and a laptop and a four-year Summer Enrichment Program made up of diverse, customized experiences that begin the summer before freshman year. To be eligible, you must be a competitive applicant to the University of North Carolina at Chapel Hill, on track to graduate high school in the spring, and unmarried and without children. Admission to UNC is a separate process from application for the Morehead-Cain. / Due October 1, 2020
Title VIII Research Scholar Program

: The program offers support for graduate students, faculty, Ph.D. candidates, post-doctorate, and independent scholars to conduct policy-relevant research for 3-9 months in Central Asia, Russia, the South Caucasus, Ukraine, Southeast Europe and Moldova. The total value of Title VIII Research Scholar fellowships ranges from $5K to $25K each. Typical awards include: international roundtrip airfare from the scholar's home city to his/her host city overseas, academic affiliation at a leading local university, visa(s), opportunity for housing with a local host family and a living stipend. Scholars in the social sciences and humanities are eligible. / Due October 1, 2020
Columbia University Fully Funded PhD Program in Computer Science

: Columbia University offers a fully funded PhD program in Computer Science. Students at Columbia are supported through research assistantships which provide tuition exemption and monthly stipend. Through these research assistantships, students learn through first-hand experience working with their professors and mentors. As the university is located in NYC, many research collaborations with large companies are also available. PhD students will work through their thesis with help from their research advisor and mentors from the companies they are working with. PhD applicants need not hold a master's degree to apply. / Due October 1, 2020
Fellowships at the Wilson Center

: Through an international competition, the Woodrow Wilson International Center for Scholars offers 9-month residential fellowships to outstanding scholars, practitioners, journalists and public intellectuals to take part in its non-partisan dialogue. Fellows conduct research and write in their areas of interest. The Center accepts non-advocacy, policy-relevant, fellowship proposals that address key challenges of past, present and future issues confronting the United States and the world. Academic applicants must have a doctorate. For other applicants, an equivalent level of professional achievement is expected. Offers a max stipend of $85K. / Due October 1, 2020
Hubert H. Humphrey Fellowship Program

: A year of professional enrichment in the United States for experienced professionals from designated countries undergoing development or political transition. Humphrey Fellowships are awarded competitively to candidates who are mid-career professionals in many fields. Applicants are required to have an undergraduate degree, a minimum of five years of substantial, full-time, professional experience, limited or no prior experience in the United States, demonstrated leadership qualities, a record of public service in the community, and strong English skills. Application deadlines vary by country. Embassies and Commissions must submit their nominations to the Institute of International Education office in Washington, DC. / Due October 1, 2020
Reagan-Fascell Democracy Fellows Program

: The Reagan-Fascell Democracy Fellows Program is an international exchange program that offers practitioners, scholars, and journalists from around the world the opportunity to spend five months at the National Endowment for Democracy (NED) in Washington DC. The fellowship is intended primarily for individuals from developing and aspiring democracies. Distinguished scholars from the U.S. and other established democracies are eligible to apply. Practitioners and journalists should have substantial work experience, while scholars are expected to have a Ph.D., or equivalent. Fellowships include a monthly payment, health insurance and airfare. / Due October 1, 2020
APS/British Academy Fellowship for Research in London

: Since 1933, the American Philosophical Society (APS) has awarded small grants to scholars in order to support the cost of research leading to publication in all areas of knowledge. The APS offers an exchange postdoctoral fellowship for a minimum of 1-2 months' research in the archives and libraries of London. This award includes travel expenses between the United States and the United Kingdom and a monthly subsistence paid by the APS. Applicants are expected to have a doctorate or to have published work of doctoral quality. Funding is offered up to a maximum of $6,000. / Due October 1, 2020
Mother Jones Ben Bagdikian Fellowship Program

: The Ben Bagdikian Fellowship Program offers a crash course in investigative journalism. It also supports emerging journalists and media professionals, allowing them to make invaluable contributions to a high-flying news organization. Based in San Francisco or Washington, DC, Mother Jones fellows dive deep into every aspect of a national multimedia outfit—from the making of news, to making it pretty, to ensuring its impact, to mastering the inner workings of nonprofit publishing. Fellows receive a $1,500 monthly stipend. After six months, fellows can apply to stay on for a 6-month senior fellowship with an increased $1,800 monthly stipend. / Due October 1, 2020
Title VIII Combined Research and Language Training (CRLT) Program

: Funded by the U.S. Department of State's Program for Research and Training on Eastern Europe and the Independent States of the Former Soviet Union (Title VIII), the CRLT Program serves graduate students and scholars who, in addition to support for research in the independent states of the former Soviet Union, require supplemental language instruction. Applicants must conduct research and language study for 3-9 months in the field. Participants must have at least an intermediate level of language proficiency. Fellowships range from $5K-$25K. / Due October 1, 2020
Banting Postdoctoral Fellowships

: The Banting Postdoctoral Fellowships program provides funding to the very best postdoctoral applicants, both nationally and internationally, who will positively contribute to Canada's economic, social and research-based growth. Fellows can pursue research in health, natural sciences, engineering, social sciences and humanities-based topics. The award is for 2 years and awardees receive $70,000 per year. This program allows applicants to launch a successful research-intensive career while working on a project that aligns with the host institution's strategic priorities. All applicants must be endorsed by a Canadian research institution. / Due October 1, 2020
Dog Tag Inc. Fellowship

: Dog Tag Inc. (DTI) runs a living business school for transitioning veterans with service-connected disabilities, military spouses, and caregivers, empowering them to rediscover purpose through an entrepreneurship-focused fellowship program. Throughout the five-month program, fellows gain business skills in both the classroom and in practice at Dog Tag Bakery. The Fellowship program combines coursework, workshops, wellness techniques, guest speakers, and experiential learning to help fellows find what they want to do next beyond their military-connected service. Fellows graduate with a certificate in business administration from Georgetown University and receive a monthly stipend. / Due October 1, 2020
Welder Wildlife Foundation Graduate Research Fellowship Program

: The Rob and Bessie Welder Wildlife Foundation's graduate research fellowship program is designed to promote the education of exceptionally qualified students and provide research information to manage wildlife populations. Fellowships are awarded directly to properly accredited U.S. colleges or universities for graduate students who are approved candidates for M.S. or Ph.D. degrees after project proposals have been approved by the Foundation. Students working on or near the Refuge are provided dormitory apartment living quarters, utilities, office space, computer access, and such field and laboratory facilities as are available. / Due October 1, 2020
Radcliffe Fellowship Program: Radcliffe Fellows are award-winning artists, academics, and professionals who convene at the Radcliffe Institute for Advanced Study at Harvard University for a full year to focus on individual projects and research while benefiting from a multidisciplinary community in the University setting. Stipends are funded up to $78,000 for one year with additional funds for project expenses. Fellows receive office or studio space and access to libraries and other resources of Harvard University during the fellowship year, September through May. Deadlines vary by discipline / Due October 1, 2020
Herbert Scoville Jr. Peace Fellowship

: The Herbert Scoville Jr. Peace Fellowship is a highly-competitive national fellowship program that provides college graduates with the opportunity to gain a Washington perspective on key issues of peace and security. Twice yearly, the Fellowship's Board of Directors selects a group of outstanding individuals to spend 6-9 months in Washington. Supported by a salary, the fellows serve as full-time junior staff members at the participating organization of their choice. The program also arranges meetings for the fellows with policy experts. / Due October 2, 2020
Facebook Fellowship

: The Facebook Fellowship Program is designed to encourage and support promising doctoral students who are engaged in innovative and relevant research in areas related to computer science and engineering. Winners of the Fellowship are entitled to receive two years of tuition and fees paid, a stipend of $37,000 each year, and up to $5,000 in conference travel support. The Fellowship Program is open to PhD students globally who are enrolled in an accredited university in any country. The programs favors students who are further along in their course of study. / October 2, 2020
NNSA Graduate Fellowship Program

: The Pacific Northwest National Laboratory is offering year-long assignments to qualified graduate students to work across the National Nuclear Security Administration's nuclear security mission space in areas such as infrastructure, stockpile stewardship and nonproliferation. Eligible applicants must be enrolled in a graduate program at the time of application or have completed a graduate degree within 18 months prior to time of application. Preferred areas of study include: international relations, accounting, mechanical engineering, physics, etc. Fellows will be placed at a specific site and will receive an annual salary of $52,000 with benefits. / Due October 1, 2020
Camargo Core Program: The Camargo Foundation, located in Cassis, France, is a residential center offering programming in the Arts and Humanities. It offers time and space in a contemplative environment to think, create, and connect. Applications from all countries, nationalities, and career levels are welcome. Scholars & Thinkers (including professionals and practitioners in creative fields such as curators, critics, urban planners, independent scholars, etc.) should be connected to the Arts and Humanities working on French and Francophone cultures, including but not limited to cross-cultural studies that engage the cultures and influences of the Mediterranean region. Artists, in all disciplines, who are the primary creators of a new work/project. Roundtrip transportation and a stipend of 1,000 USD per month is available. / Due October 1, 2020
Smith Fellows Postdoctoral Fellowship in Conservation Research: The purpose of the Smith Conservation Research Fellowship is to create opportunities for leading conservation scientists to strengthen their skills through two years of applied post-doctoral research, supplemented by training programs, peer networking, and field learning experiences. Fellows build productive partnerships with conservation practitioners while contributing and communicating scientific knowledge about problems in conservation. The program develops future world leaders in conservation research and application through training and mentorship. Annual salary of $55K is provided as well as additional funding for research and travel. / Due October 2, 2020
© Victoria Johnson 2020, all rights reserved.