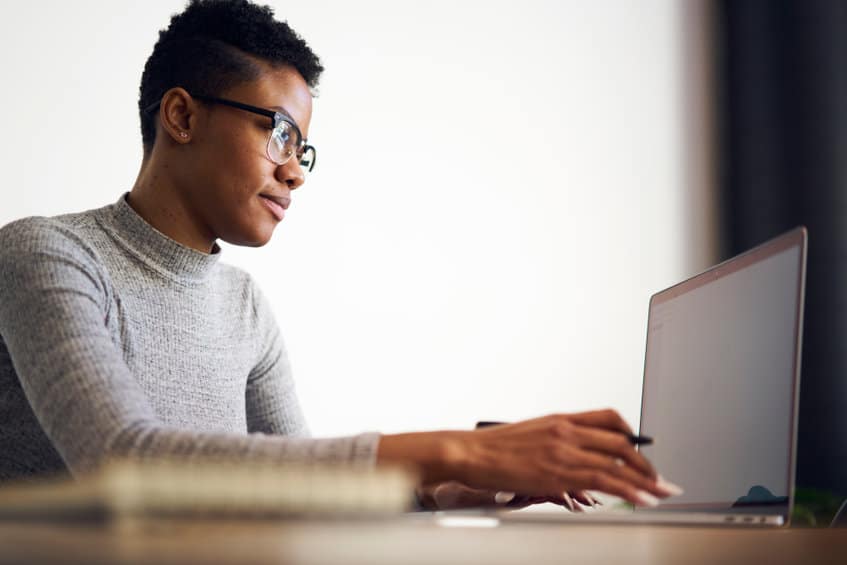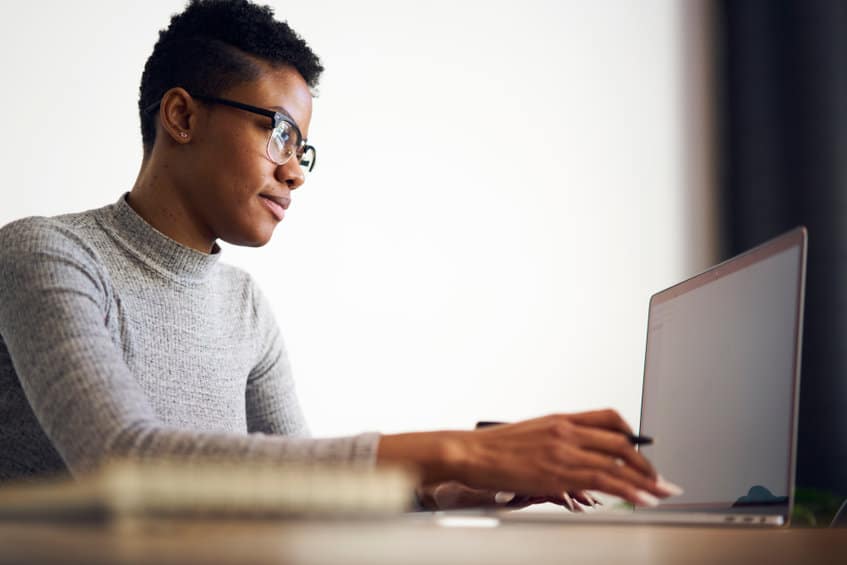 This week, in this list of upcoming fellowships there are a number of fellowships for postdoctoral research. There are opportunities for artists, academics, and professionals to focus on independent projects and programs specifically for STEM teachers. You've got 8 weeks to apply! Apply now!
Not ready to apply this year? Click the links to bookmark these fellowships to your ProFellow account.
Upcoming Fellowships Deadline: September 5 – 11, 2021
Richard Beeston Bursary Fellowship:

The Richard Beeston Bursary provides two £6,000 journalism fellowships annually. One fellowship is for an aspiring British foreign correspondent to spend 6 weeks abroad, researching and reporting a foreign news story for The Times newspaper. The other fellowship is for a young Israeli, Lebanese or Palestinian journalist to spend six weeks on secondment to The Times in London, England. Applicants must have at least 2 years of journalistic experience, be under the age of 30 and have a professional command of the English language. / Due September 6, 2021
HBCU.vc Venture Capital Fellowship: HBCU.vc is an experience-based learning opportunity in venture capital and tech entrepreneurship. The student investor program works with students attending historically black colleges and universities (HBCUs) to teach investment fundamentals and entrepreneurship. Fellows will be empowered to act as investors to fund local tech entrepreneurs and build startup communities in and around their campuses. The two-year leadership development and training program is open to students of any major and includes many mentoring opportunities. Full-time sophomores, juniors, and incoming grad students are welcome to apply. / Due September 6, 2021
Joan Shorenstein Fellowship

: The mission of the Joan Shorenstein Fellowship Program is to advance research in the field of media, politics, and public policy, provide an opportunity for reflection and create a vibrant and long-lasting community of scholars and practitioners. The primary focus for a Fellow is to research, write and publish a 15-20-page paper on a media/politics topic. The Shorenstein Center currently hosts 8 one-semester residential fellowships each year (4 per semester). The stipend is $30,000 for one semester. Fellows are in residence, full-time, for one semester. Mid to late-career full-time journalists, politicians, scholars, or policymakers are eligible. / Due September 7, 2021
Fulbright Specialist Program

: The Fulbright Specialist Program is a unique opportunity for U.S. academics and established professionals to engage in two- to six-week, project-based exchanges at host institutions in over 150 countries. Specialists, who represent a wide range of professional and academic disciplines, are competitively selected to join the Fulbright Specialist Roster based on their knowledge, skill sets, and ability to make a significant contribution to projects overseas.  Specialists receive full funding to participate in Fulbright Specialist projects, including travel, stipend, and lodging. Applications are accepted throughout the year. Peer review panels evaluate applications approximately every eight weeks. / Due September 8, 2021
Lymphoma Research Foundation Postdoctoral Fellowships

: The LRF Postdoctoral Fellowship Grant is designed to support investigators that are currently working at the level of advanced fellow or postdoctoral researcher in the laboratory or clinic-based research with results and conclusions that must be clearly relevant to the treatment, diagnosis, or prevention of Hodgkin and/or non-Hodgkin lymphoma. Areas of research may include but are not limited to, etiology, immunology, genetics, therapies, and transplantation. Fellows must be affiliated with a sponsor institution in the U.S. or Canada, but citizenship is not required. 2-year commitment with a stipend of 105k paid over the course of the 2-year fellowship. / Due September 8, 2021
Stanford Neurosciences Institute Interdisciplinary Scholar Awards

: These awards provide funding to postdoctoral scientists at Stanford University engaging in highly interdisciplinary research in the broadly defined neurosciences. Selected scholars will be provided funding for two years, to be utilized for payments toward tuition, salary, and health benefits. In addition, our scholars meet quarterly, visit each others' labs to learn about different areas of study and research techniques, develop skills to communicate with a non-scientific audience, and present "elevator pitches." Candidates in a variety of disciplines will be considered and are encouraged to apply. / Due September 9, 2021
Radcliffe Fellowship Program

: Radcliffe Fellows are award-winning artists, academics, and professionals who convene at the Radcliffe Institute for Advanced Study at Harvard University for a full year to focus on individual projects and research while benefiting from a multidisciplinary community in the University setting. Stipends are funded up to $78,000 for one year with additional funds for project expenses. Fellows receive office or studio space and access to libraries and other resources of Harvard University during the fellowship year, September through May. Deadlines vary by discipline, check the website. / Due September 9, 2021
Bush Fellowships

: Bush Fellows receive a flexible grant of up to $100,000 that can be used over 12 to 24 months to pursue the education and experiences they need to become more effective leaders in their community. Bush Fellows may use the grant to pursue a self-designed leadership development plan. Fellows may not direct grant funds to another person, organization, or project. They may also use the grant to start or complete a degree-seeking program, anything from an undergraduate degree to a Ph.D. Applicants to the Bush Fellowship Program must be a U.S. citizen or permanent resident, at least 24 years old, and must have lived for one continuous year immediately prior to the application deadline in Minnesota, North Dakota, South Dakota, or one of the 23 Native nations that share the same geographic area. / Due September 9, 2021
Skadden Fellowship

: Described as the "Legal Peace Corps", Skadden Fellowships are for graduating law students who wish to devote their professional lives to providing legal services to the underprivileged. Fellowships are awarded for two years and include a salary of approximately $54,000 per year, a $2,000 stipend for training, and pays all fringe benefits to which an employee of the sponsoring organization would be entitled. Applicants must secure a potential position with a sponsoring public interest organization before applying for a Fellowship. / Due September 10, 2021
Baltimore Corps Fellowship

: Fellows have the opportunity to work closely with Baltimore's most effective leaders of social change over the course of a year-long Fellowship. Baltimore Corps holistically supports the professional development of each Fellow through retreats, personalized coaching, community dinners, and 360º degree feedback designed to amplify each Fellow's professional and personal growth. While a typical Fellow has 5 to 10 years of professional experience, some Fellows are recent college graduates or bring non-traditional career and educational backgrounds to our community. / Due September 10, 2021
Miller Research Fellowship

: The Miller Institute for Basic Research in Science at UC Berkeley invites department chairs, faculty advisors, professors, and research scientists at institutions around the world to submit online nominations for Miller Research Fellowships. The Miller Institute seeks to discover and encourage talented researchers, and to provide them with the opportunity to pursue their research on the Berkeley campus. Miller Research Fellowships are intended for scientists who have recently been awarded, or who are about to be awarded, the doctoral degree to pursue a topic in basic sciences through interdisciplinary research. These 3-year fellowships offer an annual salary of $65K. / Due September 10, 2021
Teach For America: Teach For America (TFA) is a national teacher recruitment program that aims to eliminate educational inequity by enlisting recent college graduates and professionals to teach for two or more years in low-income communities throughout the United States. Corps members attend an intensive 5-week summer institute to prepare for their commitment and then are placed in schools in urban and rural areas. Uncertified corps members receive alternative certification through coursework taken while completing the program. TFA teachers are full-fledged faculty members at their schools, receiving the normal school district salary and benefits. Applicants who are interested in joining the corps can apply during one of five application windows. / Due September 10, 2021
© ProFellow, LLC 2021, all rights reserved.