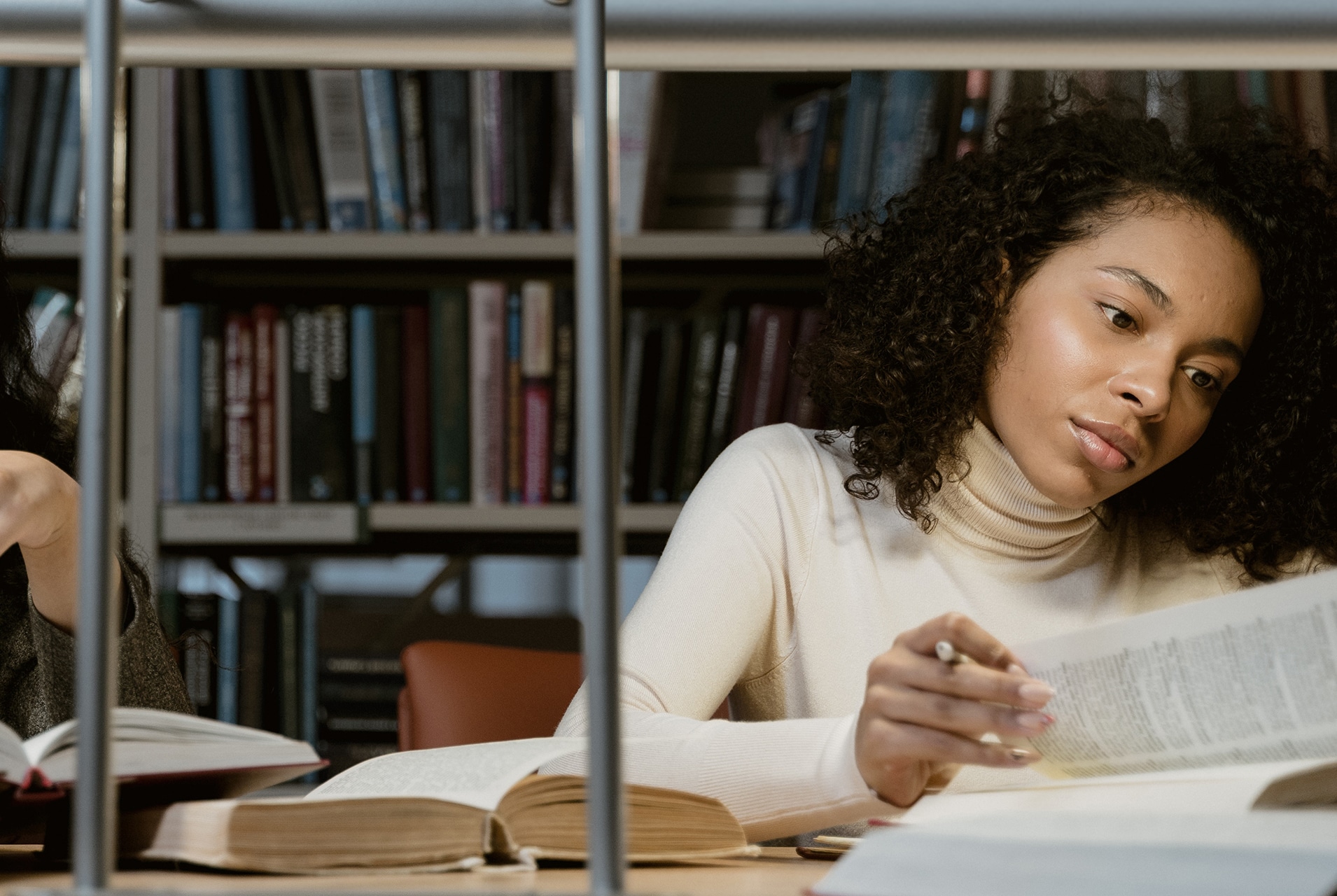 Sponsored by Virginia Humanities
The Virginia HBCU Fellowship will fund the humanities research of BIPOC (Black, Indigenous and People of Color) scholars affiliated with Virginia's Historically Black Colleges and Universities (HBCUs). The fellowships are made possible by a major grant from the Dominion Energy Charitable Foundation built on their long record of support for HBCUs. Selected candidates will join the nearly half-century legacy of Virginia Humanities' fellowship program and become part of a distinguished family of writers, scholars, and researchers that includes Nikki Giovanni, Robert Trent Vinson, Cassandra Newby-Alexander, and Margot Lee Shetterly.
ABOUT THE FELLOWSHIPS
• Fellows will receive a stipend of $5,000 per month for up to a nine-month term.
• Fellows will have the option to choose another expert in their field of study to review and critique their research.
• Fellows will share their work publicly on Virginia Humanities' With Good Reason public radio show and podcast.
• Fellows will have the option to publish in our digital Encyclopedia Virginia and/or present at a local cultural center/organization of their choice.
REQUIREMENTS
To be eligible, applicants must be affiliated (current doctoral student, alumni, or faculty) with one of Virginia's HBCUs. Projects of interest can range across the disciplines of human-centered social sciences, traditional humanities, public, and digital humanities.
To prioritize health and safety, the fellowship will not require scholars to relocate to Virginia Humanities' office in Charlottesville or to the Library of Virginia in Richmond as previous Virginia Humanities fellowships have. The non-residential opportunity also strives to mitigate the inequities many BIPOC scholars face in their efforts to conduct research while balancing the demands of higher education, related service, and family obligations.
ABOUT VIRGINIA HUMANITIES
Virginia Humanities is the state humanities council. We're headquartered in Charlottesville at the University of Virginia, but we serve the entire state. We aim to share the stories of all Virginians—or, better yet, find ways for people to share their own stories. We want Virginians to connect with their history and culture and, in doing that, we hope we'll all get to know each other a little better.
HOW TO APPLY
Complete Online Application Form Including:
• Proof of Virginia HBCU affiliation
• Project Proposal
• Bibliography
• Curriculum Vitae
• Letter of institutional support and release
• Two letters of recommendation
All materials must be submitted by the application deadline of –
Friday, January 7, 2022.

TIMELINE
• Friday, October 15, 2021 – Application window opens
• Friday, January 7, 2022 – Application window closes
• February, 2022 – Notification of awards
• Friday, March 18, 2022 – Acceptance packet is due (Total cost of replacement – if necessary, start date and duration of fellowship, choice of interlocutor, signed letter of interest)
• May/June, 2022 – Preliminary Q&A meeting with HBCU fellowship coordinator, Yahusef Medina
• Summer, 2022 – Fellowship Begin
LEARN MORE
Visit VirginiaHumanities.org/Fellowships
Contact Yahusef Medina at [email protected].
Special thanks to our sponsor Dominion Energy

Not ready to apply? Bookmark the Virginia HBCU Fellowship to your ProFellow account.
© Victoria Johnson / ProFellow, LLC 2021, all rights reserved