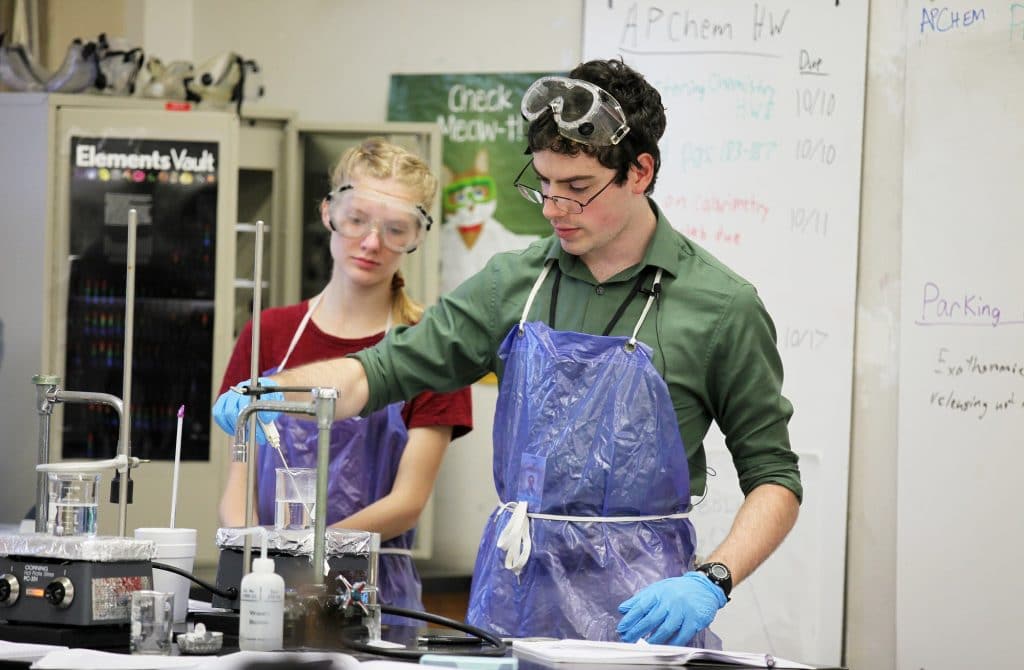 Sponsored by The Woodrow Wilson Graduate School of Teaching and Learning
The Woodrow Wilson Graduate School of Teaching and Learning, located in Cambridge, Massachusetts, is a new kind of master's degree in education, one that is personalized to your skills and knowledge, focused on what you need to know to meet the challenges of today's math and science classrooms—and to shape tomorrow's classrooms, too.
This M.Ed. doesn't look like traditional programs. Our approach is different.
How we're different
In developing the WW Graduate School approach, we looked at the realities of today's classrooms, considered how rapidly technology is changing the way we see the world, consulted MIT and other partners for research into how people learn, and crafted a program that could be personalized to each candidate. It isn't for everyone. It doesn't look like traditional programs. 
Click here to see what's different. 
How you'll learn
The master's program is competency-based, clinically intensive, and self-paced. That means you move through the program at your own pace, progressing as you demonstrate the skills and knowledge (or competencies) necessary to graduate. The program is made up of challenges—projects centered on real-world scenarios that teachers face. You work through these while teaching alongside an experienced teacher in a local school and at an afterschool program (clinical placement). Within each challenge, you learn, practice, and build your portfolio of competencies.
As a graduate, you earn a master's in education degree (M.Ed.) and are recommended for teacher licensure in a STEM field. 
Fully-funded Fellowship 
To make teacher preparation more equitable, the WW Graduate Schools is offering a number of fully-funded fellowship for highly qualified teacher candidates enrolling in the 2020 class.
"The WW Graduate School's Trustee Fellowship afforded me with the opportunity to make the leap from a career in the corporate world to pursue what I am truly passionate about, teaching students how to be better people. Leaving my job and making a change was not easy, both on a personal and budgetary level, but the Trustee Fellowship made the decision much easier for my family. The Graduate School's innovative way of teaching educators has allowed me to grow in immeasurable ways and will help me in creating a fully welcoming classroom for all students."

– Cesar U., 2019 Trustee Fellowship recipient
Eligibility
WW Graduate School applicants include graduating college seniors, recent college graduates, career changers, and current teachers (without a master's in education) who have majored in, or have earned 30 or more college-level credits in, one or more of the STEM fields (science, technology, engineering, math). There are no prerequisite classes beyond adequate subject matter expertise.
Rolling deadline, apply soon for consideration.


---
Not ready to apply right now? Bookmark the Woodrow Wilson Teaching Fellowships to your ProFellow account.