It's been a while since our last Beta update so we thought it was time to get you up to speed on what we've been up to. As many of you have seen, we've been conducting feedback surveys to see what you think of our fellowships database and to learn how we can make it better. We'll continue to do that, but for now, thanks to all of your feedback, we've made some new changes!
1. We've added sorting
Most of the feedback we've received had to do with sorting. Originally we didn't offer any, and our fellowships were listed in oldest to newest order, which placed all newly added fellowships at the bottom of your search results. Sorry about that! Now, in addition to filtering by fellowship discipline, you can sort results by newest to oldest, deadline, last updated, and A-Z.

2. We've brought things forward
We received a lot of feedback around deadlines and saving records. The most common had to do with being able to view deadlines and save fellowships without having to click on each record to view it. So, we took care of this. Now you can view all deadlines and bookmark fellowships from the main results view!
Before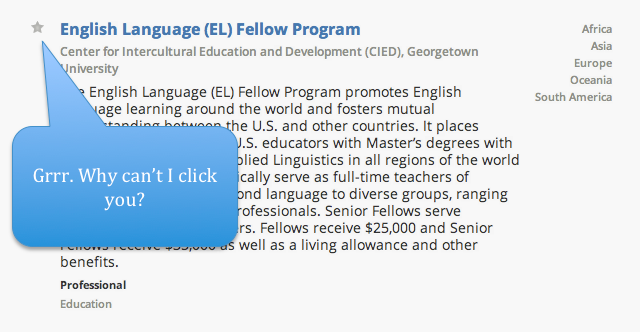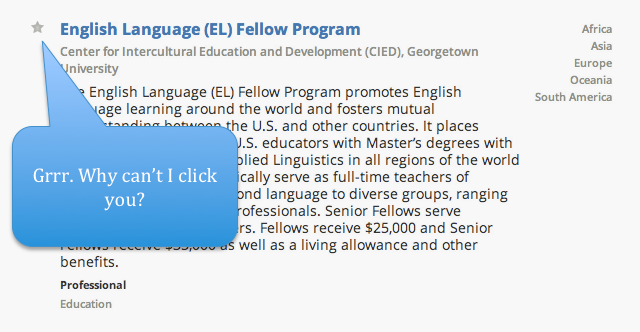 After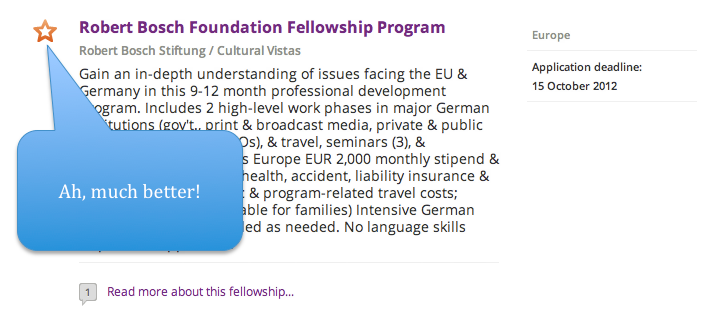 3. Know what you've seen, U.S. residents, and links, links and more links
Other feedback we received had to do with identifying new fellowships, eligibility (i.e. If U.S. residents were eligible), and discovering fellowships based on keywords. Now, in addition to the new sorting features we've added, we change the color of links that you've clicked, so it's easier for you identify new fellowships. We've also linked all keywords, so while viewing a fellowship, you can click a keyword to discover all fellowships that share that keyword. And finally, each fellowship record now shows whether or not U.S. residents are eligible.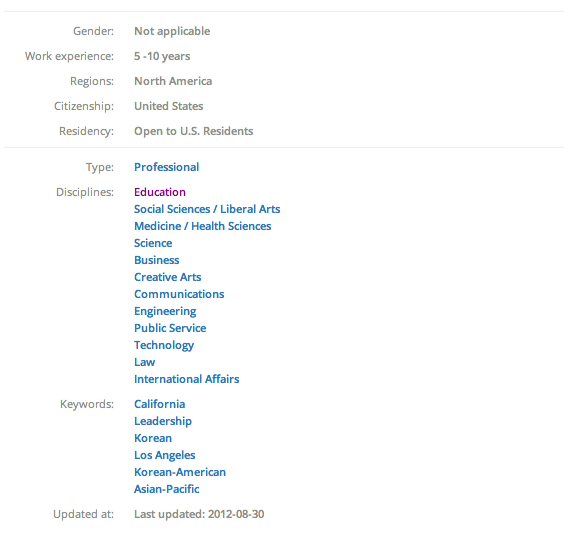 In addition to these changes there have been close to 80 new fellowships added to our database over the last several weeks. If you're an existing user, please login and let us know what you think. If you're a fellowship seeker or organization, and are not currently participating in our beta, click here to get started.