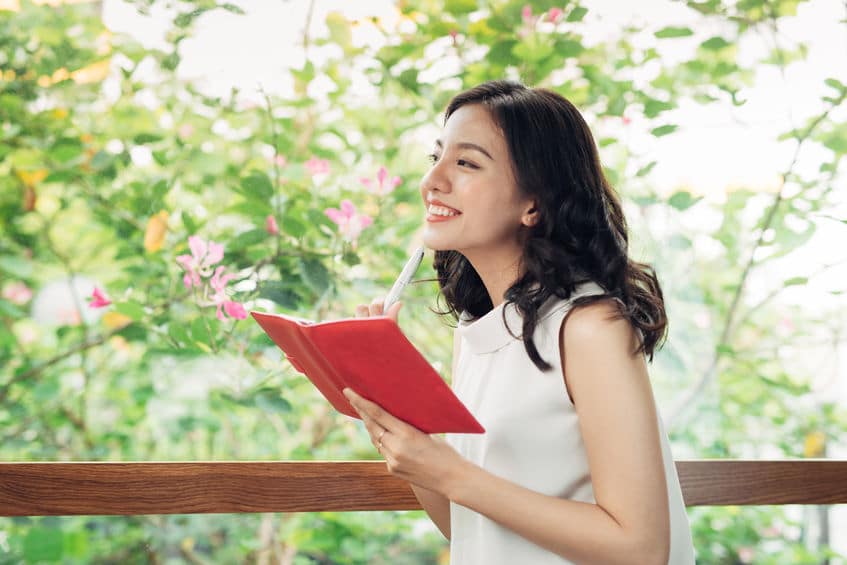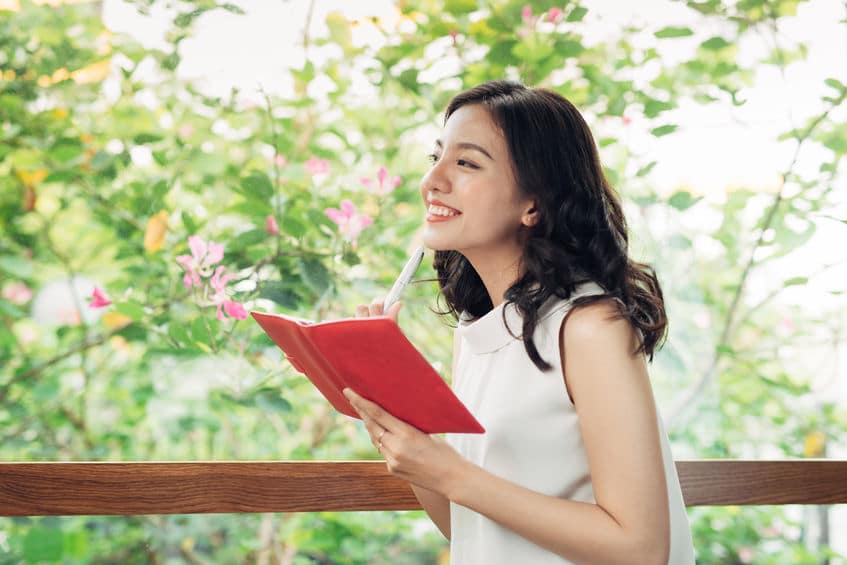 You've got 8 weeks to apply! This list of upcoming fellowships covers a large variety of disciplines, including the arts, architecture, health policy, law, and entrepreneurship. A variety of opportunities are available for Ph.D. scholars, students of all levels, and young professionals. Apply now!
Not ready to apply this year? Click the links to bookmark these fellowships to your ProFellow account.
Upcoming Fellowship Deadlines: April 11 – 17, 2021
Victory Empowerment Fellowship: The Victory Institute is offering a fellowship consisting of two programs – the Candidate & Campaign Training and the International LGBTQ Leadership Conference – and a year-long mentorship program. The Candidate & Campaign Training will begin the program and is crafted to train fellows for tough and realistic campaign situations. Soon after, fellows will attend the International LGBTQ Leadership Conference in November or December; learning from experts in the LGBTQ movement through trainings, workshops, and networking opportunities. The fellowship is open to people of all genders, orientations, abilities, races and political affiliations. / Due April 11, 2021
Simons Foundation Bridge to Independence Award:

The Simons Foundation Autism Research Initiative (SFARI) seeks to improve the understanding, diagnosis and treatment of autism spectrum disorders by funding innovative research. Grants awarded through the Bridge to Independence Award program are intended to invest in the next generation of top autism investigators by identifying talented early-career scientists interested in autism research and facilitating their transition to an independent research career. PhD and MD applicants with fewer than six years of postdoctoral training are invited to apply for research support at a fixed rate of $150,000 per year. / Due April 12, 2021
University Innovation Fellows Program

: The University Innovation Fellows (UIF) program empowers students around the world to become agents of change in higher education. Fellows create opportunities that help their peers unlock their creative potential and develop the design-centered mindset required to take on complex challenges in today's world. Students of all majors and academic levels – from freshmen to PhDs – who want to shape the future of education are encouraged to apply. Students go through an experiential 6-week online training program, receive year-round mentorship and attend a networking conference in Silicon Valley. / Due April 12, 2021
National Endowment for the Humanities Fellowship

: Fellowships support individuals pursuing advanced research that is of value to humanities scholars, general audiences, or both. Recipients usually produce articles, monographs, books, digital materials, archaeological site reports, translations, editions, or other scholarly resources in the humanities. Projects may be at any stage of development. Fellowships cover periods lasting from six to twelve months at a stipend of $4,200 per month. The maximum stipend is $50,400 for a twelve-month period. / Due April 14, 2021
CDC Evaluation Fellowship Program

: CDC Evaluation Fellows work under the leadership of CDC's Chief Evaluation Officer; they will be matched with CDC host programs in Atlanta to work on program evaluation activities for/with those programs for two years. Fellows are PhD or master's degree professionals with backgrounds in evaluation, behavioral and social sciences, public health, and other disciplines relevant to CDC's work. Successful applicants also typically have significant experience in applied evaluation projects. Fellows are typically based in Atlanta, although we have had some Fellows at CDC Centers in Washington, DC. Fellows receive a monthly stipend depending on education level and experience. Non-U.S. citizens are eligible to apply. / Due April 14, 2021
Ian Axford (New Zealand) Fellowship in Public Policy

: Ian Axford (New Zealand) Fellowships in Public Policy are for outstanding mid-career American professionals to research and gain firsthand experience of public policy in New Zealand. Two to three fellowships valued at up to NZ $58,500 are granted each year, towards three to seven months of research. Fellows will be based at a relevant government agency in Wellington, New Zealand and carefully paired with a leading policy expert who will serve as their mentor. To be eligible, you must be a US citizen with at least five years of experience in your profession in the public, business or non-profit sector. / Due April 15, 2021
Health and Aging Policy Fellows Program

: The program is open to professionals from diverse disciplines (including physicians, nurses, social workers, psychologists, dieticians, healthcare administrators, epidemiologists, economists, and lawyers from academic and practice settings), at all career stages, with a demonstrated commitment to health and aging issues and a desire to be involved in health policy at the federal, state or local levels. The program offers two tracks: a residential program (up to $120K), which is a 9-12 month placement in Washington, D.C. or at a state agency as a legislative assistant in Congress or professional staff in an executive agency or in a policy organization; and a non-residential program (up to $30K), which includes a health policy project. / Due April 15, 2021
Smithsonian Tropical Research Institute Short-term Fellowships: The Smithsonian Tropical Research Institution (STRI) in Panama allows selected candidates to come to STRI year-round and is an excellent resource to provide support for graduate students and introduce them to tropical research. Although focused primarily on graduate students, awards are occasionally given to undergraduate and postdoctoral candidates. These fellowships enable selected candidates to work in the tropics and explore research possibilities at STRI. Fellowships may provide a modest stipend to cover living expenses while at STRI (currently $800/month). / Due April 15, 2021
Confucius Institute Scholarships

: The Confucius Institute Scholarship program was established by Hanban/Confucius Institute Headquarters in order to encourage students and Chinese language teachers all over the world to study Chinese or conduct research regarding Chinese language and culture in China. Scholarships are offered for a Master's Degree in Teaching Chinese to Speakers of Other Languages (MTCSOL), and one academic year or one academic semester study in China. Open to non-Chinese citizens age 18-35 (MTCSOL applicants age 18-45). Language requirements apply. Provides full tuition and a monthly stipend. / Due April 15, 2021
Profugo Field Fellow

: The Profugo Field Fellowship is a program offered to recent graduates or master's students. The program offers credit to master's students who must complete their field practicum in order to graduate. Field Fellows coordinate a specific project or program at the Center of Development in India and gain hands-on experience by supporting local staff on various projects and programs. The Fellowship program is 1 year in duration but longer or shorter terms of service may be considered depending on the circumstances. Field Fellows will be provided room, board, and a modest stipend; students of all disciplines are invited to apply. / Due April 15, 2021
Walter Sondheim Jr. Public Service Law Fellowship: The Walter Sondheim Jr. Public Service Law Fellowship is offered to students attending either of Maryland's two law schools, The University of Maryland Francis King Carey School of Law and the University of Baltimore School of Law. Fellows intern in the public service law sector, usually within the Office of the State's Attorney for Baltimore City, the Maryland Attorney General's Office, or in a nonprofit or government organization which assists in providing legal services to low-income or under-represented individuals or groups. Fellows are paid a $3,000 stipend and the program runs from May to August. / April 15, 2021
MacDowell Colony Fellowship

: The MacDowell Colony is the nation's leading artist colony located in Peterborough, New Hampshire. Each year about 300 Fellowships, or residencies, are awarded to artists in seven disciplines: architecture, film/video arts, interdisciplinary arts, literature, music composition, theatre, and visual arts. A Fellowship consists of exclusive use of a private studio, accommodations, and three prepared meals a day for two weeks to two months. MacDowell encourages applications from emerging and established artists representing the widest possible range of perspectives and demographics. Enrolled students are ineligible. / Due April 15, 2021
Consortium Research Fellowships

: The Consortium offers Research Fellowships, nine-month Dissertation Fellowships, NEH Postdoctoral Fellowships, and Fellowships-in-Residence for scholars in the history of science, technology or medicine who would like to use the collections at two or more institutions in the Consortium. Dissertation and Postdoctoral Fellows use offices in the Consortium's facility in Center City Philadelphia and have access to events and activities throughout Philadelphia's academic and cultural communities. Stipends vary by fellowship and additional travel stipends are available for scholars from India, Brazil and South Africa. / Due April 15, 2021
Mira Fellowship

: Each year the Mira Fellowship accepts a small cohort from across the globe to create compassionate actionable visions for our future. Mid-career professionals are given the opportunity to rethink the world's most pressing issues and develop actionable plans for change. Fellows receive four onsite summits, coaching, cohort collaboration, a research travel stipend of $5,000 and access to experts in the fellow's field of study. / Due April 15, 2021
Don Lavoie Fellowship

: The Don Lavoie Fellowship is an online fellowship program for advanced undergraduates, recent graduates considering graduate school, and early-stage graduate students interested in studying key ideas in political economy and learning how to utilize these ideas in academic and policy research. Fellows attend a series of online activities, including an online discussion portal and online reading discussion sessions. Fellows are awarded a stipend. / Due April 15, 2021
Dorothy Day Fellowship Program

: The Dorothy Day Fellowship Program is for women of faith who desire to live in community and share life with families experiencing homelessness. The two-year residential program in Ohio offers private living space, a stipend, educational options, and opportunities for growth, and more. Each fellow receives mentoring in the fight against family poverty and homelessness, as well as shares in the work of maintaining and staffing the shelter. While not required, fellows can also attend classes at nearby Xavier University to work towards a masters degree or professional certificate. Women of color are strongly encouraged to apply. / Due April 15, 2021
FFAR Fellowship Program: The College of Agriculture and Life Sciences at North Carolina State University is offering Future Leaders for Food and Agriculture (FFAR) Fellowships for PhD students. The program is designed for PhD students who have 3-years remaining in their degree program. An industry sponsor and confirmed PhD faculty advisor will be required for each fellow to work with virtually and during annual one-week residential sessions. The 3-year fellowship is jointly funded by FFAR and industry or analogous sponsors with the goal of developing the fellows "soft skills" in the field of agriculture and life science. / Due April 15, 2021
Data Science Fellowship: The Data Incubator is an intensive 8 week fellowship that prepares masters students, PhDs, and postdocs in STEM and social science fields seeking industry careers as data scientists. A variety of innovative companies partner with The Data Incubator for their hiring and training needs, including LinkedIn, Genentech, Capital One, Pfizer, and many others. The program is free for admitted Fellows. Fellows have the option to participate in the program either in person in New York City, Washington DC, Seattle, Boston, the San Francisco Bay Area, or remotely online. Multiple sessions offered each year. / Due April 16, 2021
©️ ProFellow, LLC 2021, all rights reserved.