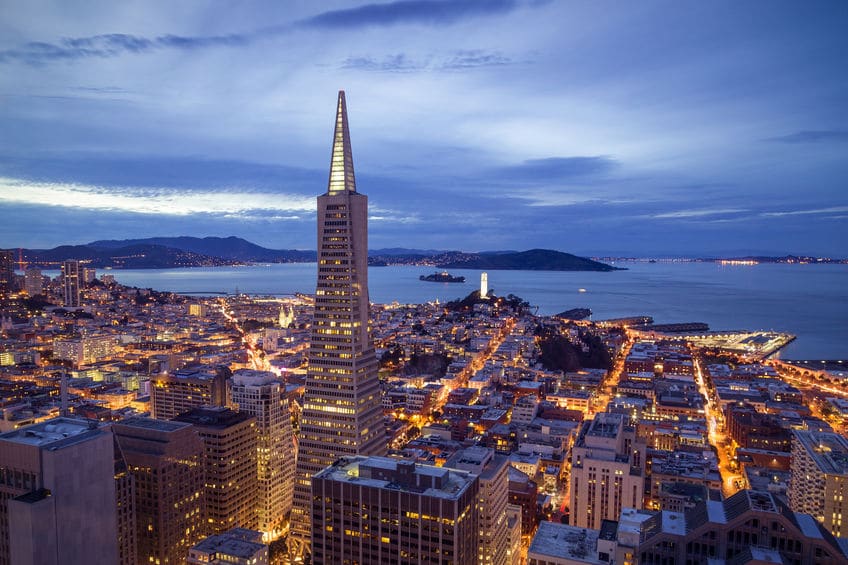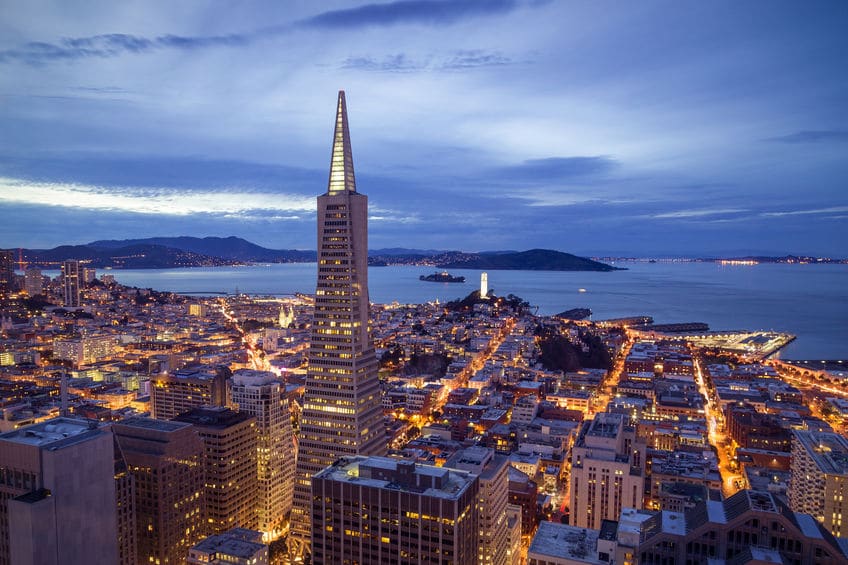 You've got 8 weeks to apply! The fellowships in this week's list cover a large variety of disciplines, including the arts, architecture, health policy, law, and entrepreneurship. A variety of opportunities are available for PhD scholars, graduate students and young professionals. Apply now!
Not ready to apply this year? Click the links to bookmark these fellowships to your ProFellow account.
Upcoming Fellowship Deadlines: April 12 – 18, 2020
ASPPH/NHTSA Public Health Fellowship Program: The ASPPH/NHTSA Public Health Fellowship is a unique training opportunity offered to graduates of accredited schools and programs of public health. The selected fellow(s) will work with national experts in injury prevention and motor vehicle and highway safety issues to examine the causes and etiology of motor vehicle crashes and injuries. The fellowships mission is to save lives, prevent injuries and reduce economic costs due to road traffic crashes, through education, research, safety standards and enforcement activity. Early career professionals with Masters or Doctorate degrees and recent graduates are invited to apply. / Due April 12, 2020
LGT Impact Fellowship: As a strategic initiative of LGT Impact Ventures, the LGT Impact Fellowship aims to provide additional know-how and capacity to social enterprises and offers professionals the opportunity to apply their skills in a meaningful way. Eligible candidates have an undergraduate degree and at least two years of full-time work experience in diverse business areas such as consulting, finance, operations, data analytics, IT, M&E, sales, product development or marketing. Fellows work full-time for one year based on a monthly living stipend with our portfolio companies or regional investment teams in Africa, Brazil, China, India, the Philippines or the UK. / Due April 12, 2020
University Innovation Fellows Program

: The University Innovation Fellows (UIF) program empowers students around the world to become agents of change in higher education. Fellows create opportunities that help their peers unlock their creative potential and develop the design-centered mindset required to take on complex challenges in today's world. Students of all majors and academic levels – from freshmen to PhDs – who want to shape the future of education are encouraged to apply. Students go through an experiential 6-week online training program, receive year-round mentorship and attend a networking conference in Silicon Valley. / Due April 13, 2020
KIPP Houston Graduate Teaching Fellowship: The KIPP Houston Graduate Teaching Fellowship is a paid program designed for new teachers. Fellows spend 2 years teaching in public schools while receiving professional development and coaching from the Relay Graduate School of Education. At the successful conclusion of the two-year fellowship, Fellows will have earned their Master of Arts in Teaching and their Texas Teaching Certification. Fellows receive a salary and full benefits both years, in addition to tuition contributions. The total value of the fellowship is over $104,000. Fellows are placed in all KIPP Houston schools in grades Pre-Kindergarten through 12th grade. / Due April 13, 2020
Orchkids Fellowship Program: The Baltimore Symphony Orchestra is providing a two-year music teaching fellowship for fellows to work 30 hours per week in Baltimore City Public Schools with elementary-aged children; teaching in both private and group settings, embracing Orchkids' educational philosophy. Eligible applicants must have advanced performance skills on their instrument and considerable experience teaching beginner to intermediate level students. Three areas of expertise are Brass, String and Muscianship. Fellows will receive a stipend of $18,000 per year and may be eligible for free housing from an Orchkid donor. / Due April 13, 2020
Ian Axford (New Zealand) Fellowship in Public Policy

: Ian Axford (New Zealand) Fellowships in Public Policy are for outstanding mid-career American professionals to research and gain firsthand experience of public policy in New Zealand. Two to three fellowships valued at up to NZ $58,500 are granted each year, towards three to seven months of research. Fellows will be based at a relevant government agency in Wellington, New Zealand and carefully paired with a leading policy expert who will serve as their mentor. To be eligible, you must be a US citizen with at least five years of experience in your profession in the public, business or non-profit sector. / Due April 15, 2020
Rolex Awards for Enterprise

: If you are between age 18 and 30 years old with vision and a ground-breaking proposal that will help to expand knowledge of our world and improve the quality of life on the planet, apply for a Rolex Award. Five inspiring Young Leaders will receive 100,000 francs each, double the previous amount offered to winners in this age group. They will also benefit from worldwide publicity and receive a Rolex chronometer. Applications must be broadly in the areas of the environment, applied science and technology, or exploration. In addition to demonstrating a spirit of enterprise and leadership, candidates must put forward projects or work plans that have a clear purpose, are original and have the potential for significant impact. / Due April 15, 2020
Watson Institute Fellowships

: The Watson Institute, a unique higher education program for social entrepreneurs, offers five full-ride fellowships each semester that include full tuition and housing. The Enlight China Fellowship is for applicants from greater China, including Taiwan and Hong Kong; the Enlight Women's Fellowship is for applicants working to increase access and quality of education for women and girls; the Luff Peace Fellowship is for applicants working to promote peace globally; the Lakota Fellowship is for Lakota youth applicants; and the Middle East Fellowship if for applicants from the Middle East or of Middle Eastern descent. Fellowships are available for beginning in both the fall and spring semesters. / Due April 15, 2020
Profugo Field Fellow

: The Profugo Field Fellowship is a program offered to recent graduates or master's students. The program offers credit to master's students who must complete their field practicum in order to graduate. Field Fellows coordinate a specific project or program at the Center of Development in India and gain hands-on experience by supporting local staff on various projects and programs. The Fellowship program is 1 year in duration but longer or shorter terms of service may be considered depending on the circumstances. Field Fellows will be provided room, board, and a modest stipend; students of all disciplines are invited to apply. / Due April 15, 2020
MacDowell Colony Fellowship

: The MacDowell Colony is the nation's leading artist colony located in Peterborough, New Hampshire. Each year about 300 Fellowships, or residencies, are awarded to artists in seven disciplines: architecture, film/video arts, interdisciplinary arts, literature, music composition, theatre, and visual arts. A Fellowship consists of exclusive use of a private studio, accommodations, and three prepared meals a day for two weeks to two months. MacDowell encourages applications from emerging and established artists representing the widest possible range of perspectives and demographics. Enrolled students are ineligible. / Due April 15, 2020
CEU Doctoral Scholarships

: To draw outstanding talent to the university, Central European University offers generous financial aid to PhD students. Candidates who apply by the financial aid deadline are automatically considered for the CEU Doctoral Scholarship. The CEU Doctoral Scholarship covers the full cost of tuition and health insurance, complete with a monthly stipend of HUF 242,000 (approx. EUR 780) to assist with housing and living costs. Students can choose to rent private accommodation or book a room at the CEU Residence Center. The CEU Doctoral Scholarship is awarded for a period of 36 months in total. The degree is taught in English. / Due April 15, 2020
Health and Aging Policy Fellows Program

: The program is open to professionals from diverse disciplines (including physicians, nurses, social workers, psychologists, dieticians, healthcare administrators, epidemiologists, economists, and lawyers from academic and practice settings), at all career stages, with a demonstrated commitment to health and aging issues and a desire to be involved in health policy at the federal, state or local levels. The program offers two tracks: a residential program (up to $120K), which is a 9-12 month placement in Washington, D.C. or at a state agency as a legislative assistant in Congress or professional staff in an executive agency or in a policy organization; and a non-residential program (up to $30K), which includes a health policy project. / Due April 15, 2020
Walter Sondheim Jr. Public Service Law Fellowship

: The Walter Sondheim Jr. Public Service Law Fellowship is offered to students attending either of Maryland's two law schools, The University of Maryland Francis King Carey School of Law and the University of Baltimore School of Law.  Fellows intern in the public service law sector, usually within the Office of the State's Attorney for Baltimore City, the Maryland Attorney General's Office, or in a nonprofit or government organization which assists in providing legal services to low-income or under-represented individuals or groups.  Fellows are paid a $3,000 stipend and the program runs from May to August. / Due April 15, 2020
Smithsonian Tropical Research Institute Short-term Fellowships: The Smithsonian Tropical Research Institution (STRI) in Panama allows selected candidates to come to STRI year-round and is an excellent resource to provide support for graduate students and introduce them to tropical research. Although focused primarily on graduate students, awards are occasionally given to undergraduate and postdoctoral candidates. These fellowships enable selected candidates to work in the tropics and explore research possibilities at STRI. Fellowships may provide a modest stipend to cover living expenses while at STRI (currently $800/month). / Due April 15, 2020
FFAR Fellowship Program: The College of Agriculture and Life Sciences at North Carolina State University is offering Future Leaders for Food and Agriculture (FFAR) Fellowships for PhD students.. The program is designed for PhD students who have 3-years remaining in their degree program. An industry sponsor and confirmed PhD faculty advisor will be required for each fellow to work with virtually and during annual one-week residential sessions. The 3-year fellowship is jointly funded by FFAR and industry or analogous sponsors with the goal of developing the fellows "soft skills" in the field of agriculture and life science. / Due April 15, 2020
The Rowland Fellowship for Policy Research on Coverage and Access to Care for Low Income People: The Rowland Fellowship will provide up to $15,000 in financial support for full-time master's or doctoral students to conduct an innovative research project designed to provide new research or analysis to inform policy debate on coverage and access for low-income populations. The fellowship provides targeted mentorship to students who demonstrate the potential to be health policy leaders with an unwavering commitment to advancing research or policy to strengthen health coverage and access for low-income and disadvantaged communities. Applicants must be enrolled in an accredited health policy, public policy, public health, health services research, or health administration/management program. / Due April 15, 2020
Yale LGBT Studies Research Fellowship

: The one-month fellowship is offered annually, and is designed to provide access to Yale resources in LGBT Studies for scholars who live outside the greater New Haven area.  This fellowship supports scholars from any field pursuing research in lesbian, gay, bisexual, transgender, and/or queer studies at Yale University, utilizing the vast faculty resources, manuscript archives, and library collections available at Yale. Graduate students conducting dissertation research, independent scholars, and all faculty are invited to apply. The fellowship provides an award of $4,000, which is intended to pay for travel to and from New Haven and act as a living allowance. The fellowship must take place between September and April. / Due April 17, 2020
City Year Corps: City Year Americorps Members are as diverse a group as the communities they serve. We're looking for individuals to commit to one year of service to work alongside teachers and their peers to support the students who need that extra attention, to work on a diverse team, and who are ready to make a difference through a challenging and fulfilling experience. City Year Corps members are focused on helping students stay in school and on track to graduate. To participate, you must have a high school diploma, GED, some college, or a college degree; be able to dedicate 11 months to full-time service; be between age 18 and 25; and be a U.S. citizen or legal permanent resident alien. City Year operates in 24 locations in the U.S. Multiple deadlines. / Due April 17, 2020
Moton Fellowship Program: Dr. Robert Russa Moton was an African American educator and author. The Moton Fellowship Program, named after Dr. Moton, offers a select group of highly motivated undergraduate and graduate students the opportunity to experience one-on-one coaching and mentoring from some of the leading experts and practitioners in business, government and nonprofit organizations. Fellows are paid a $1,500 stipend over the course of the summer. The program recruits exceptional students to a fellowship designed to produce the next generation of world-class leaders. Fellows are selected to work at the Gloucester Institute's Moton campus in downtown Richmond, Virginia. / Due April 17, 2020
MDRC Gueron Scholar Doctoral Fellowship: This summer fellowship is for doctoral candidates who are pursuing independent, self-directed research on economic and social problems affecting low-income Americans. Any student enrolled in a doctoral program in economics, psychology, sociology, child development, child welfare, family relations, criminal justice, education, public policy, or related fields are eligible. The goal of the program is to provide opportunities for graduate students to gain exposure to social policy research, understand employment options beyond the academic and public sectors, and get the advice and support of MDRC's staff in completing their dissertations. The fellowship offers a stipend of up to $5,000. / Due April 17, 2020
© Victoria Johnson 2020, all rights reserved.