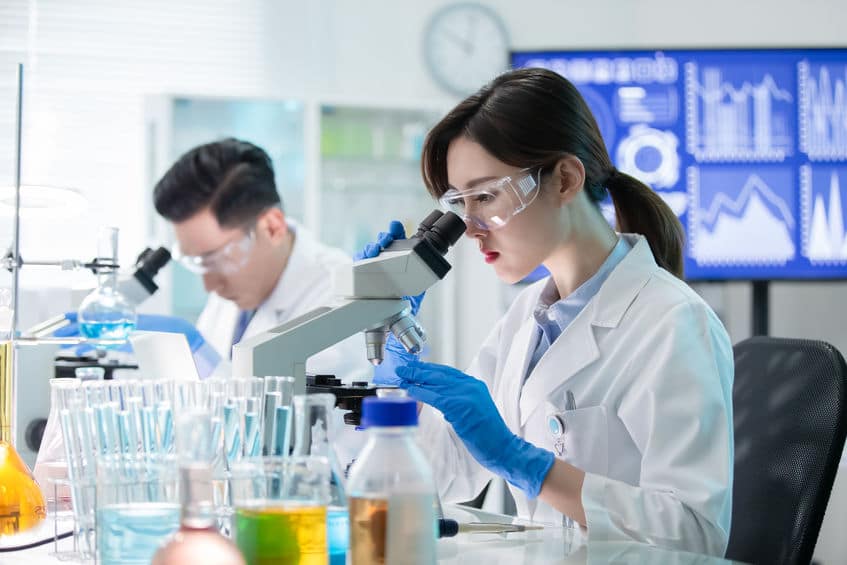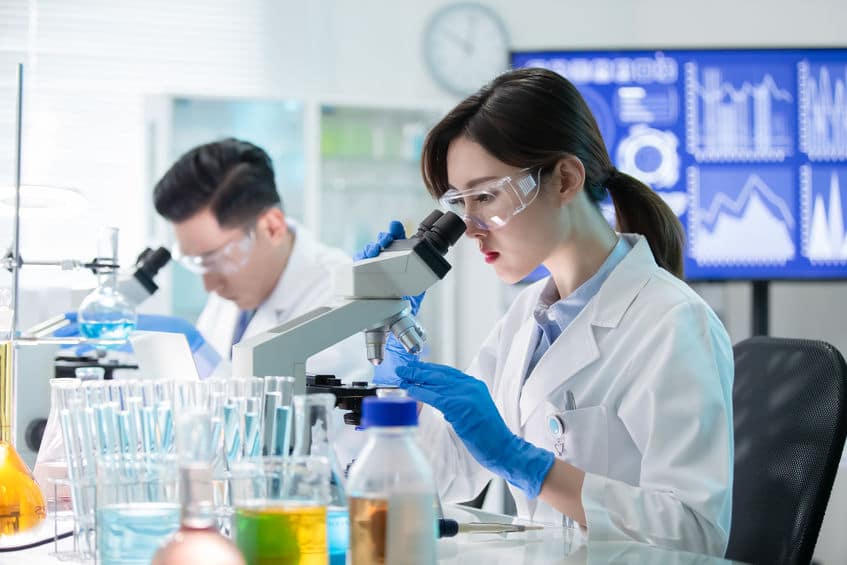 You've got 8 weeks to apply! This list of upcoming fellowship deadlines include summer fellowships in the creative arts as well as opportunities in the humanities, business, and behavioral or clinical science. There are also funding options for predoctoral or postdoctoral researchers and MBA students. Apply now!
Not ready to apply this year? Click the links to bookmark these fellowships to your ProFellow account
Upcoming Fellowship Deadlines: April 4 – 10, 2021
Mercator-IPC Fellowship Program:

The Mercator – IPC Fellowship Program allows outstanding young academics, journalists and civil society activists especially but not exclusively from Germany to work on academic and practical projects at Istanbul Policy Center (IPC) in three thematic areas: EU/German-Turkish relations, Climate Change and Education. Mercator – IPC Fellowships are granted to young scholars and professionals and Mercator – IPC Senior Fellowships are granted to internationally renowned scholars who have already made a significant contribution to German-Turkish or European-Turkish relations. Fellowships are available for 6 to 12 months. / Due April 4, 2021
LGT Impact Fellowship: As part of LGT Venture Philanthropy's and Lightrock's strategic efforts to scale positive impact, the LGT Impact Fellowship was established to provide additional know-how and capacity to portfolio organizations and companies. Each year a limited number of professionals are nominated to work full-time for one year with the organizations and companies supported by LGT Venture Philanthropy and Lightrock in Latin America, Africa, India and Europe. Fellows work within the organization on various projects, share their know-how and help build organizational capacity. Compensation packages include insurance coverage and are in line with local standards. Remuneration may vary depending on geographies, sectors, organization type, etc. Since inception in 2009, over 150 professionals from over 30 countries have joined the program to create impact across the globe. / Due April 4, 2021
Generation Teach: Generation Teach provides six- or seven-week summer teaching fellowships to undergraduate students (freshman, sophomore, and juniors) in Boston, Denver, Holyoke, MA, and Providence, RI. Fellows complete two weeks of full-time training, learn core instructional strategies and practice key teaching skills, and work closely with a professional teacher. Fellows receive scholarships of $2,800 taxable scholarship to help cover living expenses. Monthly deadlines on the 5th of each month, December – May. / Due April 5, 2021
Orchkids Fellowship Program: The Baltimore Symphony Orchestra is providing a two-year music teaching fellowship for fellows to work 30 hours per week in Baltimore City Public Schools with elementary-aged children; teaching in both private and group settings, embracing Orchkids' educational philosophy. Eligible applicants must have advanced performance skills on their instrument and considerable experience teaching beginner to intermediate level students. Three areas of expertise are Brass, String and Muscianship. Fellows will receive a stipend of $18,000 per year and may be eligible for free housing from an Orchkid donor. / Due April 5, 2021
Math for America Master Teacher Fellowship

: Over the course of the four-year fellowship, MƒA Master Teachers – NYC K-12 public school mathematics and science teachers with more than four years of teaching experience – join a community of exceptional STEM educators. MƒA Master Teachers come together on a regular basis to collaborate and learn from each other. Whether by participating in professional workshops and events, through mentorship of MƒA Early Career Fellows, or by developing and facilitating new MƒA courses, Master Teachers continue to grow with fellow teachers, who share a passion for science or mathematics. The fellowship provides $60,000 in stipends over four years. / Due April 5, 2021
The American Prospect's Writing Fellows Program: The American Prospect's Writing Fellows Program offers journalists the opportunity to spend 2 years developing their skills with the magazine at its headquarters in Washington, D.C. or remotely. The program provides intensive mentoring with editorial experts and fellows are expected to contribute regularly. A passion for politics and policy is a prerequisite. The Prospect's goal is to ensure writing fellows can pursue a career in journalism after the fellowship. Prior journalism experience is encouraged but not required. The two-year fellowship pays an annual salary of $41,000 and includes a full range of benefits (health, dental, vision). / Due April 5, 2021
David Bohnett LGBT Leadership Fellowship

: Designed for all senior-level executives working with state and local governments — including government officials, nonprofit leaders, and elected officeholders — this intensive, three-week Executive Education program at the Harvard Kennedy School in Cambridge, Massachusetts, hones skills and furthers the leadership potential of accomplished individuals from across the United States. Candidates must concurrently apply to Harvard University's Kennedy School of Government, Senior Executives in State and Local Government. The fellowship typically covers half of the total cost of tuition, housing, and many of the meals (approximately $5,725). / Due April 6, 2021
Education Pioneers Fellowship

: Education Pioneers launches and advances the careers of professionals who are eager for opportunities to use expertise in data, operations, policy, and more to make a difference for students and families from outside the classroom. The EP Summer Fellowship is a 10-week summer experience that lays the foundation you need to become a lifelong leader in education. The EP Impact Fellowship is an intensive, 10-month experience that helps turn rising leaders' skills and passions for social good into new, tangible leadership opportunities — supporting educational equity and advancing careers, at the same time. The 10-month placement offers a $47,500 stipend ($58,000 annualized), plus benefits. / Due April 6, 2021
Religion, Spirituality, and Democratic Renewal Fellowship

: The Religion, Spirituality, and Democratic Renewal (RSDR) Fellowship aims to bring knowledge of the place of religion and spirituality into scholarly conversations about renewing democracy. The RSDR fellowship invites proposals for research at the intersection of religion, spirituality, and democracy in the United States. The fellowships offer research support over 12 months to doctoral students who have advanced to candidacy and to postdoctoral researchers within 5 years of their PhD. Doctoral candidates will receive up to $15,000 and postdoctoral researchers up to $18,000 toward research-related expenses. / Due April 6, 2021
Wellcome Trust International Training Fellowships

: The International Training fellowships offer nationals of low- and middle-income countries the opportunity to receive training at the postgraduate or postdoctoral level. Research proposals should focus on a health priority in a low- or middle-income country. The fellowship is for 3 years and includes a salary plus coverage of other fees and research costs. Fellows are encouraged to collaborate with researchers in other low- and middle-income countries. Fellows will work with a sponsoring institution to learn new skills and become leaders in independent research. / Due April 7, 2021
Strategic Data Project Fellowship: The Strategic Data Project Fellowship (SDP) is a paid two-year program at Harvard University that places and develops talented data strategists in partner agencies where they can have an immediate impact on policy decisions that affect student outcomes. Fellows receive a rich complement of professional development designed to boost skills and knowledge in three key areas: measurement and analysis, leadership and change management, and education policy. Requirements include an advanced degree (Master's level or higher), strong quantitative / analytic skills, 3+ years of work experience, and a demonstrated passion for education reform. / Due April 7, 2021
Ruth L. Kirschstein National Research Service Award (NRSA) Individual Predoctoral Fellowship

: The purpose of the Kirschstein-NRSA predoctoral fellowship (F31) award is to enable promising predoctoral students to obtain individualized, mentored research training from outstanding faculty sponsors while conducting dissertation research in scientific health-related fields relevant to the missions of the participating NIH Institutes and Centers. Applicants for the F31 must be candidates for the PhD degree and have identified a dissertation research project and sponsor(s). The fellowship may provide up to five years (typically 2-3 years) of support for research training which leads to the PhD or equivalent research degree, the combined MD/PhD degree, or another formally combined professional degree and research doctoral degree in the biomedical, behavioral, or clinical sciences. / Due April 8, 2021
Roy H. Park Leadership Fellows Program

: The Roy H. Park Leadership Fellows Program is a two year full-tuition fellowship award for up to 25 Johnson students who have demonstrated outstanding leadership potential. In addition to their MBA curriculum, Park Fellows participate in a robust leadership development program. Features include: a cohort of 25 learning partners for developing leadership skills; a two-year developmental sequence based on the development of personal, interpersonal, team and system mastery skills; a constant cycle of experiential learning and reflection; a track record of leadership performance that is made through contributions to the school and surrounding community. Must be a US citizen to apply. / Due April 8, 2021
Ansbacher Fellowship for Young Conductors

: This fellowship provides promising young conductors the opportunity to spend up to 4 weeks at the Salzburg Festival observing the world's leading conductors and artists at work during rehearsals and performances. The chance to observe and actually meet the maestros is an unforgettable experience for any young conductor. Qualified young conductors who have recently finished their academic studies or who are working toward graduate diplomas in conducting at top-ranking American music schools, up to age of 30, may apply. Proficiency in English is required; working knowledge of German is desirable. Non-US citizens are welcome to apply. / Due April 9, 2021
AAF Prize for Fine Arts

: Each year, the AAF/Seebacher Prize for Fine Arts offers U.S.-based fine arts graduate students, or those who have completed their graduate studies within the past 2 years, the opportunity to study at the International Summer Academy of Fine Arts Salzburg in Austria. Up to 5 Fine Arts Fellows are selected annually by a jury of artists and arts professionals. Fellows are invited to attend a specific course at the Summer Academy and participate in daily classes for 2-5 weeks. The fellowship covers tuition to one Summer Academy course, $1,000 for travel expenses, accommodation and a small stipend. / Due April 9, 2021
Halcyon Incubator: The Halcyon Incubator program equips early-stage social entrepreneurs with the support they need to transform audacious ideas into scalable and sustainable ventures, and change the world. Fellows learn many aspects of running a business, receive mentorship throughout the entire process and make connections that will benefit them as they move forward with their idea. The fellowship includes a 5-month residency at the Halcyon House in Washington, DC, workspace after the initial training and a stipend. Available to social entrepreneurs from around the world who are fluent in English and have legal work status in the U.S. during the time of the fellowship. / Due April 9, 2021
Misk Fellowship: Misk Fellowship is for Saudi citizens who gained their college acceptance from top universities globally. In collaboration with the Ministry of Education, the program seeks to transform Saudi Arabia by developing a powerful network of leaders who will work together to address Saudi's greatest challenges and accelerate the country's growth. Misk Fellowship recipients receive a fully-funded scholarship including monthly stipend, travel, accommodation, health insurance and tuition costs. In addition, they work with a dedicated team of advisors and mentors to prepare individual development plans that focus on your personal and professional development. / Due April 10, 2021
©️ ProFellow, LLC 2021, all rights reserved.