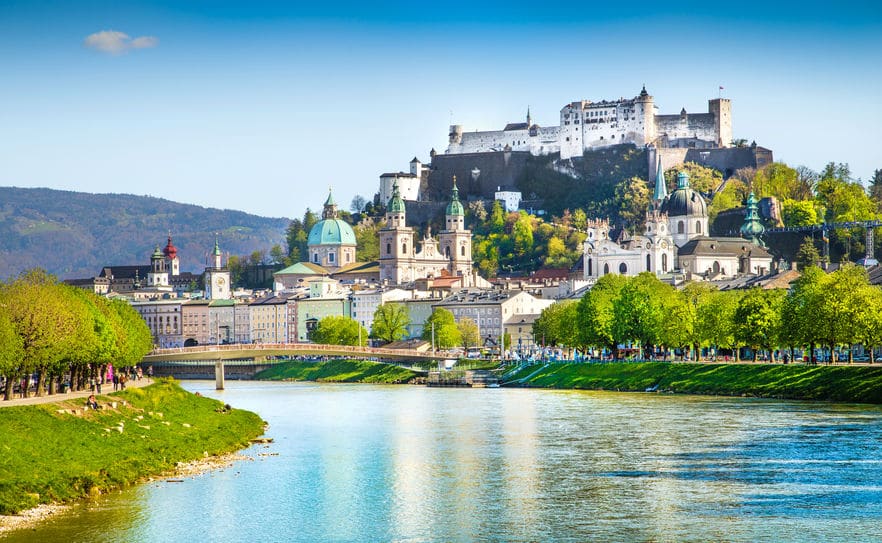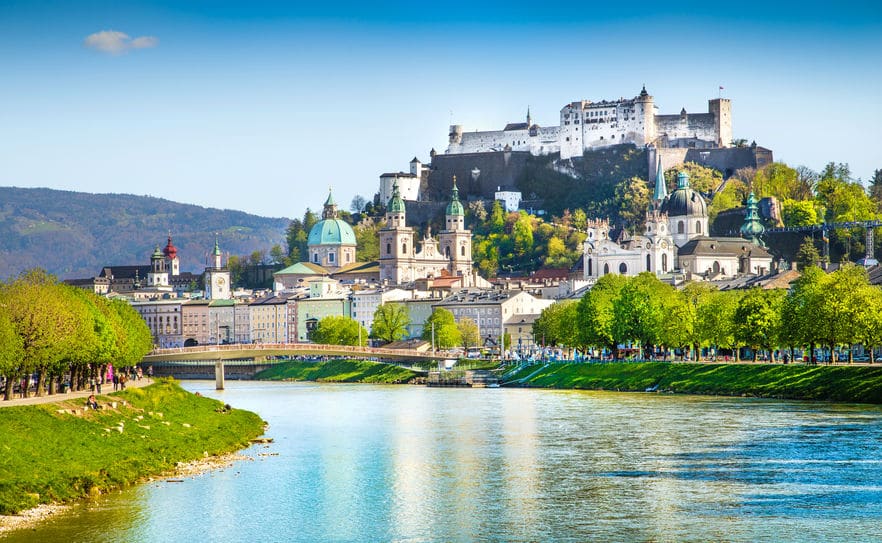 You've got 8 weeks to apply! This week, there are many programs in several disciplines. There are summer fellowships in the creative arts as well as opportunities in the humanities, business, and behavioral or clinical science. There are also funding options for predoctoral or postdoctoral research and MBA students. Apply now!
Not ready to apply this year? Click the links to bookmark these fellowships to your ProFellow account.
Upcoming Fellowship Deadlines: April 5 – 11, 2020
Freeman Awards for Study in Asia

: The Freeman-ASIA program is designed to support U.S.-based undergraduates with demonstrated financial need who are planning to study abroad in East or Southeast Asia. The program's goal is to increase the number of U.S. citizens and permanent residents with first-hand exposure to and understanding of Asia and its peoples and cultures. Funding is available to assist the recipient with the cost of the study abroad program and related expenses, including airfare, basic living costs, local transportation, books, etc. Awards range from $3K-7K depending on the length of study. / Due April 6, 2020
IGNITE Fellowships: IGNITE recruits a new cohort of diverse and passionate women in communities across the United States and provides them with resources, training and networks to launch political careers. Each Fellow launches a regional college council for 20-30 politically ambitious young women from a group of local college campuses. Each College Council meets for bi-monthly weekend retreats. Fellows represent the political spectrum and are deeply motivated, take initiative, have organizing experience on college campuses and have a track record building new initiatives. IGNITE Fellows are compensated with a $10,000 stipend. / Due April 6, 2020
Robert Novak Journalism Fellowship: The Robert Novak Journalism Fellowship provides part-time and full-time fellowships to those working print and online journalists with less than 10 years of professional experience. Applicants propose a 1 year writing project on a topic of their choosing, focusing on journalism supportive of American culture and a free society. In addition, the Phillips Foundation awards separate fellowships on the environment, free enterprise and law enforcement. The fellowship awards stipends of $50,000 (full-time) and $25,000 (part-time). Applicants must be US citizens. / Due April 6, 2020
Challenge Detroit Fellowship: Challenge Detroit brings together individuals of various intellects and backgrounds from across the country to make a positive contribution in Detroit by working with area companies, non-profits and cultural institutions. Fellows receive work placements at industry leading host companies and nonprofits, a $38,000 annual salary (+ benefits typical of the host company), and participate in strategic, intellectually-based, partner projects with area non-profits and a leadership development program. Fellowship application open for an extended period of time. / Due April 6, 2020
John D. Solomon Fellowship for Public Service: The New York City Office of Emergency Management is accepting applications for the John D. Solomon Fellowship for Public Service. Fellows will complete a nine-month, paid fellowship in a New York City government agency or nonprofit focusing on emergency management. Graduate students in the fields of emergency management, public safety, journalism, social work, law, or a related field are eligible. For further eligibility requirement and to learn more about participating agencies, visit the fellowship Web site. / Due April 6, 2020
Ruth L. Kirschstein National Research Service Award (NRSA) Individual Predoctoral Fellowship

: The purpose of the Kirschstein-NRSA predoctoral fellowship (F31) award is to enable promising predoctoral students to obtain individualized, mentored research training from outstanding faculty sponsors while conducting dissertation research in scientific health-related fields relevant to the missions of the participating NIH Institutes and Centers. Applicants for the F31 must be candidates for the PhD degree and have identified a dissertation research project and sponsor(s). The fellowship may provide up to five years (typically 2-3 years) of support for research training which leads to the PhD or equivalent research degree, the combined MD/PhD degree, or another formally combined professional degree and research doctoral degree in the biomedical, behavioral, or clinical sciences. / Due April 8, 2020
Roy H. Park Leadership Fellows Program

: The Roy H. Park Leadership Fellows Program is a two-year full-tuition fellowship award for up to 25 Johnson students who have demonstrated outstanding leadership potential. In addition to their MBA curriculum, Park Fellows participate in a robust leadership development program. Features include a cohort of 25 learning partners for developing leadership skills; a two-year developmental sequence based on the development of personal, interpersonal, team and system mastery skills; a constant cycle of experiential learning and reflection; a track record of leadership performance that is made through contributions to the school and surrounding community. Must be a US citizen to apply. / Due April 8, 2020
National Endowment for the Humanities Fellowship

: Fellowships support individuals pursuing advanced research that is of value to humanities scholars, general audiences, or both. Recipients usually produce articles, monographs, books, digital materials, archaeological site reports, translations, editions, or other scholarly resources in the humanities. Projects may be at any stage of development. Fellowships cover periods lasting from six to twelve months at a stipend of $4,200 per month. The maximum stipend is $50,400 for a twelve-month period. / Due April 8, 2020
Stanford USA MBA Fellowship

: The Stanford USA MBA Fellowship provides financial assistance to students who wish to obtain an MBA at Stanford GSB and are committed to economic development in regions of the United States that are underrepresented in the MBA Program. The Fellowship will focus on the Midwest and pay for tuition and associated fees (approximately US $170,000 over two years) for Stanford MBA students who demonstrate financial need and strong ties to the Midwest. Within two years of graduation from Stanford GSB, Stanford USA MBA Fellows are required to return to the Midwest to work for at least two years in a professional role that will contribute to the region's economic development. / Due April 8, 2020
Halcyon Arts Lab Fellowship: The Halcyon Arts Lab Fellowship is a nine-month program established to provide emerging artists with time and space to explore new ideas and ambitious projects in an environment of independent learning, study, and collaboration. The fellowship is designed to provide support and resources to emerging artists who desire to develop projects (at any stage) that promote meaningful social impact, and for those who wish to follow the path of leadership in the field of socially-engaged art. Halcyon Arts Lab accepts six national or international fellows and two DC-resident fellows in each year of the program. Fellows receive a dedicated studio, competitive financial scholarship, offsite residential accommodation and other benefits. / Due April 8, 2020
Halcyon Incubator: The Halcyon Incubator program equips early-stage social entrepreneurs with the support they need to transform audacious ideas into scalable and sustainable ventures, and change the world. Fellows learn many aspects of running a business, receive mentorship throughout the entire process and make connections that will benefit them as they move forward with their idea. The fellowship includes a 5-month residency at the Halcyon House in Washington, DC, workspace after the initial training and a stipend. Available to social entrepreneurs from around the world who are fluent in English and have legal work status in the U.S. during the time of the fellowship. / Due April 8, 2020
Michigan Clean Energy Leaders Project: The Michigan Clean Energy Leaders Project seeks to build a generation of clean energy leaders in Michigan that is diverse, collaborative, and deeply interconnected. Such a community will develop new leaders, help attract and retain talented young professionals, and create a practical community to help drive growth in the clean energy economy now and for decades to come. Fellows will participate in retreats and other networking opportunities to collaborate and develop new projects that promote clean energy. Applicants must be residents of Michigan, a leader in the clean energy sector and 24-35 years of age. / Due April 8, 2020
Newton International Fellowships: The Newton International Fellowship selects the very best early stage post-doctoral researchers to work at one of three participating academies (the Royal Society, the British Academy and the Academy of Medical Sciences). The Royal Society is open for applications within the remit of natural sciences, which includes but is not limited to biological research, chemistry, engineering, mathematics and physics. Applicants for clinical or patient-oriented research should apply to the Academy of Medical Sciences. Applicants for social science and humanities should apply to the British Academy. An option of 0.6 FTE is also available. Grants of £24,000 per annum to cover subsistence and up to £8,000 per annum to cover research expenses, plus a one-off relocation allowance of up to £2,000. The fellowship provides a one-off payment of up to £3,000 for relocation expenses (£2,000 for EEA Nationals). / Due April 8, 2020
Venture Fellow Program: The Venture Fellow Program provides alumni of our universities exposure to venture capital. It is an educational opportunity that makes a meaningful impact on career acceleration and trajectory. Fellows will experience the entire lifecycle of a venture fund: raising capital, investor relations, deal sourcing, diligence, and making investments. No prior experience in venture capital is required. Fellows receive professional training, ongoing and regularly scheduled mentorship, and a completely unique, hands-on venture capital experience. The fellowship is for 1 year and can be done remotely. / Due April 8, 2020
AAF Prize for Fine Arts

: Each year, the AAF/Seebacher Prize for Fine Arts offers U.S.-based fine arts graduate students, or those who have completed their graduate studies within the past 2 years, the opportunity to study at the International Summer Academy of Fine Arts Salzburg in Austria. Up to 5 Fine Arts Fellows are selected annually by a jury of artists and arts professionals. Fellows are invited to attend a specific course at the Summer Academy and participate in daily classes for 2-5 weeks. The fellowship covers tuition to one Summer Academy course, $1,000 for travel expenses, accommodation and a small stipend. / Due April 10, 2020
Study Abroad in Japan: Bridging Scholarships

: The Bridging Project offers scholarships to American undergraduate students participating in at least a 3 month-long study-abroad program in Japan. A stipend of $2,500 (for students on semester-long programs) or $4,000 (for students on academic year programs) will be given to each candidate. Stipends will cover the travel and living expenses they will incur while studying abroad in Japan for a semester or an academic year. Applications are accepted twice a year for Bridging Scholarships. / Due April 10, 2020
Ansbacher Fellowship for Young Conductors: This fellowship provides promising young conductors the opportunity to spend up to 4 weeks at the Salzburg Festival observing the world's leading conductors and artists at work during rehearsals and performances. The chance to observe and actually meet the maestros is an unforgettable experience for any young conductor. Qualified young conductors who have recently finished their academic studies or who are working toward graduate diplomas in conducting at top-ranking American music schools, up to age of 30, may apply. Proficiency in English is required; working knowledge of German is desirable. Non-US citizens are welcome to apply. / Due April 10, 2020
Enterprise Rose Architectural Fellowship: Enterprise Rose Architectural Fellows are provided a unique three-year fellowship offering unparalleled learning and networking opportunities. Fellows work full time within their host organizations in cities like Denver, New York and Seattle, helping to build capacity and bringing fresh ideas. In exchange, the hosts provide mentorship and guidance, supporting the development of the fellows' careers with meaningful hands-on experience. Enterprise provides an annual stipend of $52,000, coaching and training, along with industry networking. Applicants must posses a professional degree in architecture. / Due April 10, 2020
© Victoria Johnson 2020, all rights reserved.