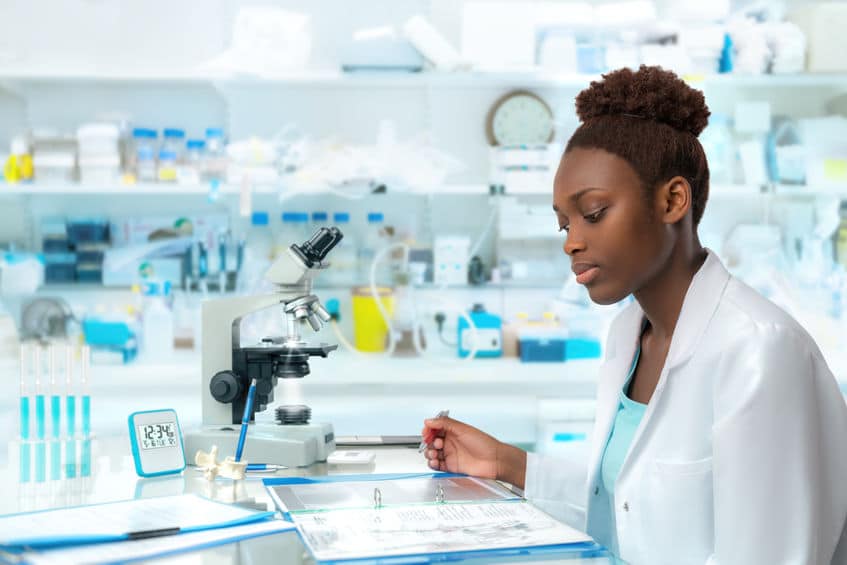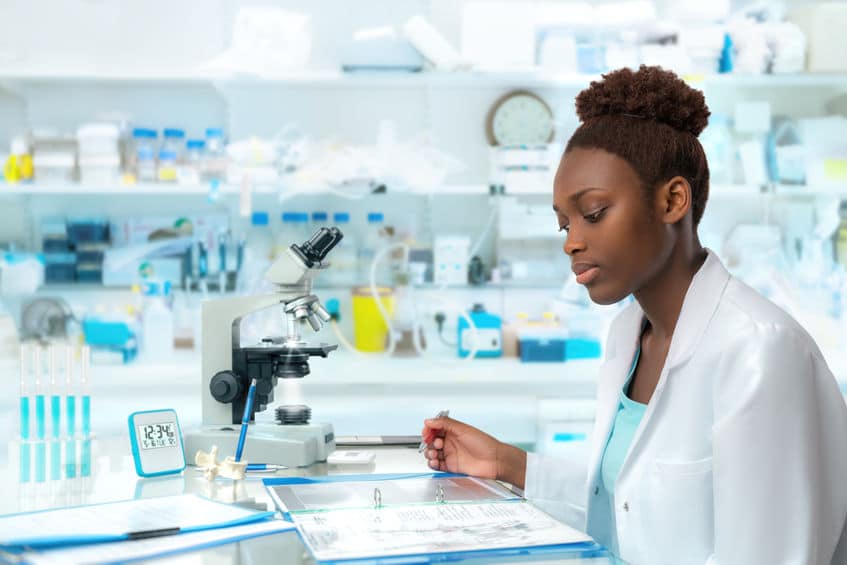 This week, there are a lot of opportunities to pursue research at any career level, from current undergraduates to established professionals. There are programs focusing on medicine, public policy, technology, and biology, as well as fellowships promoting positive social change. You've got 8 weeks to apply!  Apply now!
Not ready to apply this year? Click the links to bookmark these fellowships to your ProFellow account.
Upcoming Fellowship Deadlines: August 16 – 29, 2020
Judith Graham Pool Postdoctoral Research Fellowship: JGP Postdoctoral Research Fellowships provide research support for up to two years. Permissible research topics include pre-clinical or basic science research on the biochemical, genetic or hematologic aspects of hemophilia or von Willebrand disease. Other topics might focus on liver disease, HIV/AIDS, orthopedics, women's health issues, psychosocial or other therapeutic modalities as they pertain to bleeding disorders. Candidates must have completed doctoral training and apply for the JGP fellowship award from a doctoral, postdoctoral, internship or residency training program. U.S. citizenship is not required. / Due August 16, 2020
Damon Runyon Fellowship:

The Damon Runyon Cancer Research Foundation encourages all theoretical and experimental research relevant to the study of cancer and the search for cancer causes, mechanisms, therapies and prevention. Candidates, already holding a PhD, must apply for the fellowship under the guidance of a sponsor—a scientist (tenured, tenure-track or equivalent position) capable of providing mentorship to the fellow. 4-year fellowships are contingent upon satisfactory progress reports. A base stipend of $52k and additional funding for expenses are provided. / Due August 17, 2020
Cancer Prevention Fellowship Program

: The overarching goal of the CPFP is to provide a strong foundation for scientists and clinicians to train in the field of cancer prevention and control. The Program provides up to 4 years of financial support, a Master of Public Health (MPH) or an equivalent degree at any one-year accredited university program, and mentored research opportunities at the NCI or at the FDA. You must possess an MD, PhD, JD, or other doctoral degree in a related discipline and have less than 5 years of postdoctoral experience. Each stipend will be determined by the individual's degree and years of relevant postdoctoral experience. / Due August 17, 2020
Joan Shorenstein Fellowship

: The mission of the Joan Shorenstein Fellowship Program is to advance research in the field of media, politics and public policy, provide an opportunity for reflection, and create a vibrant and long-lasting community of scholars and practitioners. The primary focus for a Fellow is to research, write and publish a 15-20-page paper on a media/politics topic. The Shorenstein Center currently hosts 8 one-semester residential fellowships each year (4 per semester). The stipend is $30,000 for one semester. Fellows are in residence, full-time, for one semester. Mid to late-career full-time journalists, politicians, scholars or policymakers are eligible. / Due August 23, 2020
TED Fellows: Every year, through a rigorous application process, TED selects a group of rising stars across all disciplines to be TED Fellows based on remarkable achievement, strength of character and on an innovative approach to solving the world's tough problems. Once selected, Fellows receive transformational support. Fellows are invited to attend a TED Conference, where they meet, exchange ideas and give their own TED Talk. They participate in a professional coaching and mentoring program, work with a public relations expert dedicated to sharing their latest projects with the world and are active in an online network, resulting in collective problem-solving, cross-disciplinary collaborations and resource sharing. All TED Fellows also have the opportunity to apply for a Senior Fellowship. / Due August 24, 2020
Archival Creators Fellowship Program: Fellows will create archival collections that reflect the histories and perspectives of marginalized groups within the South Asian American community. These include communities that are working class, undocumented, LGBTQ+, Dalit, Muslim, Indo-Caribbean, or otherwise overlooked in mainstream South Asian American narratives. This fellowship program is open to all US-based individuals who are members of the community they will be archiving, or in which they otherwise have deep existing relationships. No formal archival training is necessary, but applicants should have a strong demonstrable interest and commitment to community memory and storytelling. / Due August 24, 2020
Westpac Research Fellowship

: Westpac Bicentennial Foundation is partnering with Australia's leading research universities to offer Westpac Research Fellowships valued at up to $460,000 over three years. This unique fellowship supports outstanding early career researchers whose groundbreaking work has the potential to make a difference in one of the Foundation's focus areas: Technology and innovation; Strengthening Australia-Asia ties; Enabling positive social change. Funding is available for a maximum of three years. / Due August 25, 2020
Research Experience for Undergraduates (REU)

: The Research Experiences for Undergraduates (REU) program supports active research participation by undergraduate students in any of the areas of research funded by the NSF. An REU Site consists of a group of ten or so undergraduates who work in the research programs of the host institution. Each student is associated with a specific research project, where he/she works closely with the faculty and other researchers. Students are granted stipends and, in many cases, assistance with housing and travel. Students must contact the individual REU sites for information and application materials. Two deadlines: end of August and May. / Due August 26, 2020
Human Frontier Science Program (HFSP) Postdoctoral Fellowships

: HFSP postdoctoral fellowships encourage early-career scientists to broaden their research skills by moving into new areas of study while working in a foreign country. Fellows may choose to stay for up to three years in the host country or use the last year of their fellowship to return to their home country or to move to another HFSPO member country. The program offers Long-Term Fellowships (LTF) for applicants with a Ph.D. in a biological discipline and Cross-Disciplinary Fellowships (CDF) for applicants with a Ph.D. from outside the life sciences (e.g. in physics, chemistry, mathematics, engineering or computer sciences), who have had limited exposure to biology during their previous training. / Due August 27, 2020
TechCongress Congressional Innovation Fellowship: TechCongress is building 21st century government with technology talent through our Congressional Innovation Fellowship. For one year, starting in January, Fellows work with TechCongress to choose a placement with a Member or Congress or Congressional Committee and report directly to a senior staffer (like a Chief of Staff or Staff Director). Fellows also develop and produce a fellowship project on an issue of their choosing. Fellows have at least four years of work or postgraduate study. Benefits include a $82,400/year stipend plus health insurance supplement, relocation and travel allowance. / Due August 27, 2020
HBCU.vc Venture Capital Fellowship: HBCU.vc is an experience-based learning opportunity in venture capital and tech entrepreneurship. The student investor program works with students attending historically black colleges and universities (HBCUs) to teach investment fundamentals and entrepreneurship. Fellows will be empowered to act as investors to fund local tech entrepreneurs and build startup communities in and around their campuses. The two-year leadership development and training program is open to students of any major and includes many mentoring opportunities. Full-time sophomores, juniors, and incoming grad students are welcome to apply. / Due August 28, 2020
Venture for America Fellows: Venture for America is a two-year fellowship program for recent college graduates interested in entrepreneurship and working in a fast-paced, innovative startup environment. VFA Fellows interview with vetted company partners across U.S. cities with emerging startup ecosystems. After securing the right full-time, salaried job, Fellows train for a month with world-class business leaders and entrepreneurs to build the skills they'll need to succeed in a startup environment and as founders. Throughout the fellowship, they learn how to contribute to a high-growth business and gain access to mentorship, ongoing training, and the nationwide VFA community. / Due August 28, 2020
© Victoria Johnson 2020, all rights reserved.