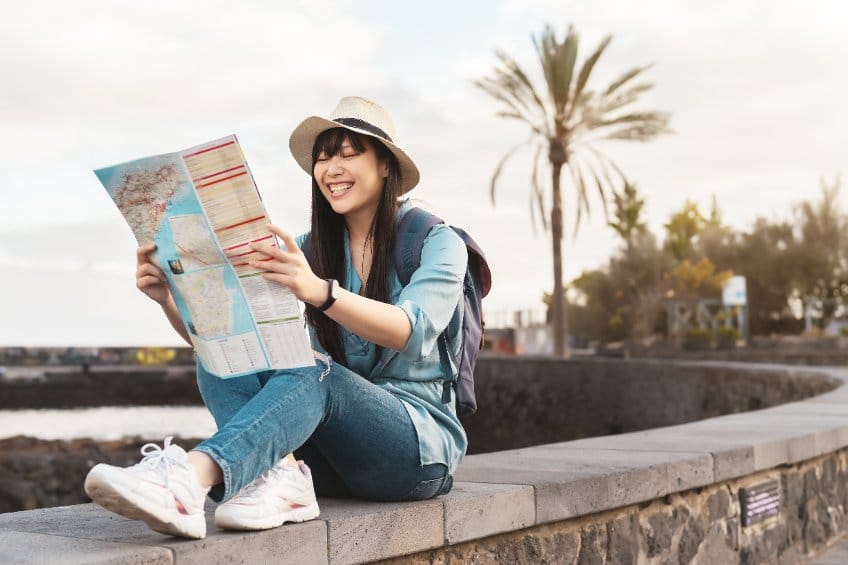 Your next career adventure awaits! This list of upcoming fellowship deadlines includes grants for undergraduate, PhD, and early-career research, a fellowship for physicians in Atlanta, an opportunity for journalists from developing countries to work in a U.S. newsroom, a residency for planetary scholars, and fully-funded Masters and PhD programs.
Start your application today! Not ready to apply this year? Click the links to bookmark these fellowships to your ProFellow account.
Upcoming Fellowship Deadlines: August 21 – September 3, 2022
Research Experience for Undergraduates (REU):

The Research Experiences for Undergraduates (REU) program supports active research by undergraduate students in any of the areas of research funded by the NSF. An REU Site consists of a group of ten or so undergraduates who work in the research programs of the host institution. Each student is associated with a specific research project, where he/she works closely with the faculty and other researchers. Students are granted stipends and, in many cases, assistance with housing and travel. Students must contact the individual REU sites for information and application materials. / Due August 24, 2022
Westpac Research Fellowship

: Westpac Bicentennial Foundation is partnering with Australia's leading research universities to offer Westpac Research Fellowships valued at up to $460,000 over three years. This unique fellowship supports outstanding early career researchers whose groundbreaking work has the potential to make a difference in one of the Foundation's focus areas: Technology and innovation; Strengthening Australia-Asia ties; Enabling positive social change. Funding is available for a maximum of three years. / Due Aug 25, 2022
H. Allen Brooks Travelling Fellowship: The H. Allen Brooks Travelling Fellowship allows a recent graduate or emerging scholar of the built environment to study by travel for one year. The fellowship is not for the purpose of doing research for an advanced academic degree. Instead, Prof. Brooks intended the recipient to study by travel and contemplation while observing, reading, writing or sketching. The fellowship recipient receives a $50,000 grant and may travel to any country or many countries during the one-year period. The fellowship is open to a scholar who will have earned a Ph.D. or advanced terminal degree related to architecture. / Due August 31, 2022
Preventive Medicine Residency and Fellowship (PMR/F)

: These Fellowships for physicians in Atlanta at the CDC provide service-learning experiences that strengthen participants' abilities to bridge medicine and public health to comprehensively address population health. Graduates are prepared to provide leadership in disease prevention and health promotion at the federal, state, local, and tribal levels and internationally. Our learners include Epidemic Intelligence Service graduates (physicians, veterinarians, and other comparably-trained health professionals). There are 12- and 24-month tracks for physicians depending on what fellows need to fulfill board exam requirements. / Due August 31, 2022
Alfred Friendly General Fellowship

: Early-career professional journalists from developing countries with proficiency in English can apply for this 6-month fellowship. Fellows receive basic and advanced hands-on instruction at the Missouri School of Journalism and are placed in leading U.S. newsrooms. The successful candidate will be 25-35 years old and have at least 3 years of experience as a journalist at a print, online, or broadcast media outlet. Participants work as staff reporters in their host newsrooms and develop training plans to implement when they return to their home newsrooms. ​The ​all-inclusive ​fellowship starts in mid-March and ends in early September. / Due August 31, 2022
Education Fellows Program

: The program aims to advance research and scholarship on the internationally growing field of Soka education. Soka (literally "value-creating") is an education system comprised of 15 institutions ranging from kindergartens to universities in seven countries across Asia and the Americas. These Soka institutions are committed to fostering each student's unique creative potential and cultivating an ethic of peace, social contribution, and global awareness. The fellowship supports doctoral degree candidates in the U.S. and Canada as they research different topics in education. The award is for $10,000 per year for 2 years. / Due September 1, 2022
Planetary Scholars & Artists in Residence Program

: This fellowship program based at the Justus-Liebig-Universität (JLU) in Giessen, Germany aims to stimulate transdisciplinary dialogues between the humanities, social sciences, natural sciences, and the arts. There are two three-month fellowships that will be awarded in April-June, and two from September-November to explore Planetary Spaces. To contribute to each year's thematic focus, individuals who are willing to transgress disciplinary boundaries within and resulting from their advanced academic or artistic endeavors or scientific pilot studies are encouraged to apply. All fellows will be granted a monthly stipend of 5,000 euros/month, and are expected to conceptualize workshops in a format of their own choosing, such as a masterclass, depending on their individual, scholarly, and/or artistic subject matters. / Due September 1, 2022
The University of Hawaii at Manoa Fully Funded PhD in Linguistics

: The University of Hawaii at Manoa, based in Honolulu, HI offers a fully funded PhD in Linguistics. The Ph.D. program provides comprehensive professional training for careers in research and teaching. Ph.D. students are required to demonstrate competence in one language other than their native language. The Department of Linguistics provides all Ph.D. students with full support (a graduate assistantship that includes a stipend and a full tuition waiver) for eight semesters. Graduate Assistantships provide approximately $18,204 per year for Ph.D. students. Students may apply for up to two additional semesters of Graduate Assistantship support on a competitive basis. / Due September 1, 2022
University of British Columbia Fully Funded PhD in Food Science

: The University of British Columbia in Canada offers fully funded PhD in Food Science. Food scientists integrate and apply fundamental knowledge from multiple disciplines to ensure a safe, nutritious, sustainable, and high-quality food supply, and to establish scientifically sound principles that guide policy and regulations pertaining to food on a global scale. All full-time students who begin a UBC-Vancouver Ph.D. program will be provided with a funding package of at least $22,000 for each of the first four years of their Ph.D. The funding package may consist of any combination of internal or external awards, teaching-related work, research assistantships, and graduate assistantships. / Due September 1, 2022
Cornell University Fully Funded PhD in Food Science and Technology

: Cornell University based in Ithaca, New York offers fully funded PhD in Food Science and Technology. The Program offers Ph.D. degrees in Food Science with the following concentrations: Food Science, Food Chemistry, Food Microbiology, Food Engineering, Food Toxicology, Dairy Science, Food Processing Waste Technology, International Food Science, Sensory Evaluation, and Enology. All Ph.D. candidates admitted to the program must be fully funded by either (i) a department assistantship and/or faculty research funds, or (ii) an outside fellowship. Graduate assistantships include full tuition, health insurance, and an annual stipend of approximately $36,000. / Due September 1, 2022
University of Idaho Fully Funded Master's in Civil Engineering

: The University of Idaho, based in Moscow, ID offers a fully funded master's in Civil Engineering. Areas of emphasis include environmental engineering, structures, transportation, highway materials engineering, hydrology, hydraulics, and ecohydraulics. Financial assistance in the form of teaching or research assistantships is available on a competitive basis. All students who are admitted to the Master of Science in Civil Engineering program are considered for an assistantship, but not all admitted students will receive such support. Also, there are some fellowship opportunities for funding assistance. / Due September 1, 2022
University of Manitoba Fully Funded Master's in Mathematics

: The University of Manitoba, based in Winnipeg, MB offers a fully funded Master's in Mathematics. The department offers a program of studies in several branches of mathematics leading to the Master's of Science. Some of the chief branches offered are Analysis, Applied Mathematics, Discrete Mathematics / Algebra, and Geometry / Topology. Levels of support are $20,000 and $22,000 (CDN) for thesis-based MSc and Ph.D. students, respectively, in the form of direct aid and tutorial/or marking employment. Sometimes, students make significantly more than the minimum. Students in the course-based MSc program can receive up to $5,000 per year as teaching assistants. / Due September 1, 2022
University of Calgary Fully Funded Master of Science in Computer Science

: The University of Calgary in Canada offers a fully funded Master of Science in Computer Science. This is a full-time degree with an expected completion time of two years, typically requiring a Bachelor's degree in the same or a closely related discipline. The Department of Computer Science provides minimum funding of $24,000 per year for both Ph.D. and MSc (thesis-based) students. The funding is guaranteed for a period of two years for MSc students. The funding is a mixture of Graduate Assistant Teaching (GAT), supervisor support, and scholarships. / Due September 1, 2022
Queen's University Fully Funded Master of Applied Science in Chemical Engineering

: Queen's University, based in Kingston, Canada offers a fully funded Master of Applied Science in Chemical Engineering. M.A.Sc. the program educates students in advanced concepts and techniques, conducts research inquiry at the forefront of discipline knowledge, and fosters independent and critical thought. Every full-time graduate student engaged in research has adequate financial support during his or her graduate program with a guaranteed minimum level of $25,000 for both Master's and Ph.D. students. As part of the minimum funding package, you may serve as a Teaching Assistant for at least one term per year. Queen's internal awards are part of the minimum funding package. / Due September 1, 2022
ISPA Global Fellowship

: The Global Fellowship Program provides access to ISPA's extensive international network of arts professionals to emerging and mid-career leaders. Participants join the ISPA membership and attend the New York ISPA Congress where they engage in the development and exchange of ideas with leaders from some of the world's most significant arts organizations, increase their industry knowledge and resources through educational opportunities, and share their experience with their communities. The ISPA accepts applications from all over the world with priority given to developing economies. ISPA membership and travel allowance are included in the fellowship. / Due September 1, 2022
© ProFellow, LLC 2022, all rights reserved.