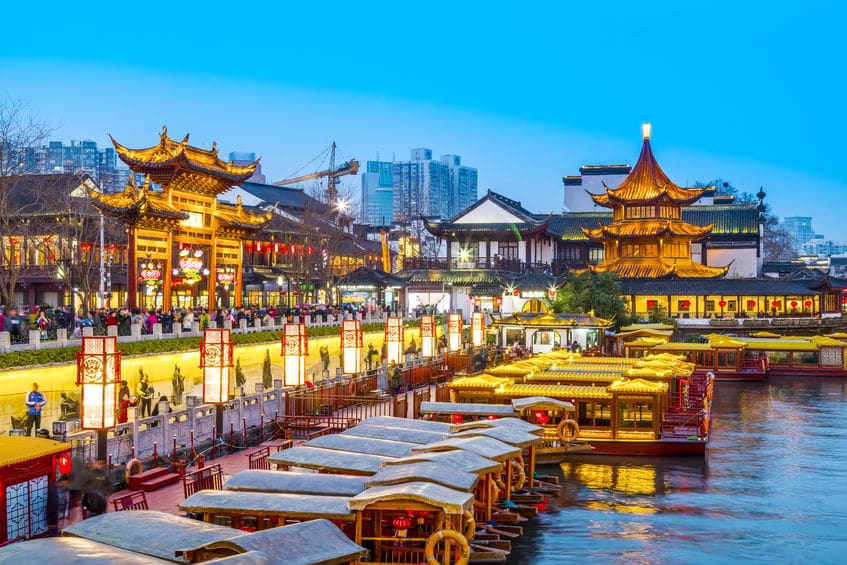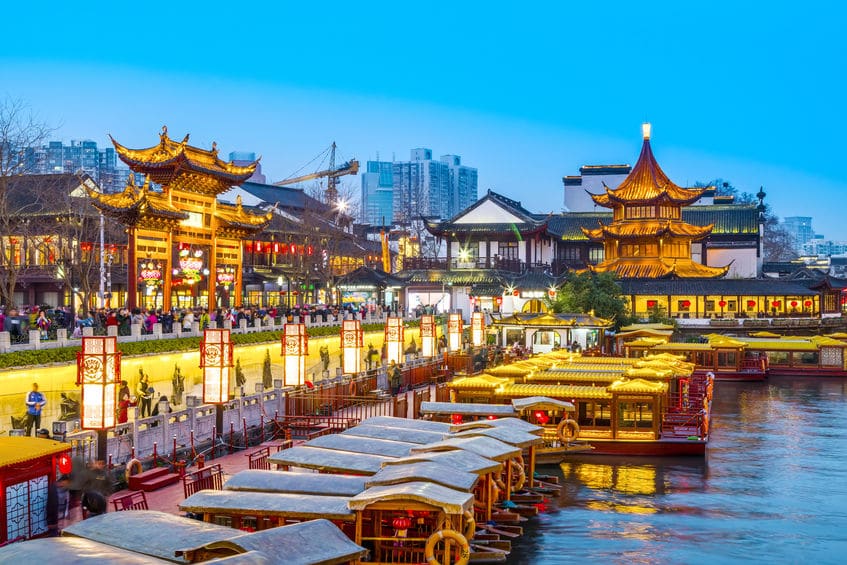 This week, there are fellowships focusing on many different disciplines that take place all around the world! You could study Chinese or do research in China, get medical research experience, practice journalism, or work in education, among other opportunities! You've got 8 weeks to apply, so apply soon!
Not ready to apply this year? Click the links to bookmark these fellowships to your ProFellow account.
Upcoming Fellowship Deadlines: August 30 – September 12, 2020
Randall Lewis Health Policy Fellowship

: The Randall Lewis Health Policy Fellowship is a fellowship for master and doctoral level students interested in health policy and related disciplines. The purpose of the program is to ensure the development of health professionals who possess the necessary skills to influence positive change in public policy, systems, and the built environment in our local communities. Fellows are placed with a host organization that matches their interests and training for 8 months and cohorts begin in the fall and winter. A stipend is included and applications are accepted throughout the year from spring until fall. / Due August 30, 2020
Alfred Friendly General Fellowship

: Early-career professional journalists from developing countries with proficiency in English can apply for this 6-month fellowship. Fellows receive basic and advanced hands-on instruction at the Missouri School of Journalism and are placed in leading U.S. newsrooms. The successful candidate will be 25-35 years old and have at least 3 years of experience as a journalist at a print, online or broadcast media outlet. Participants work as staff reporters in their host newsrooms and develop training plans to implement when they return to their home newsrooms. ​The ​all-inclusive ​fellowship starts in mid-March and ends in early September. / Due August 31, 2020
Insight Data Science Fellows Program: Insight is an intensive, seven week postdoctoral training fellowship that bridges the gap between academia and a career in data science. Based in Silicon Valley, New York City, Boston, Seattle, as well as a growing network across the country, the program enables scientists to learn the industry-specific skills needed to work in the growing field of big data at leading companies. The program includes a full tuition scholarship for all accepted students and living stipends are also available to help cover costs while attending. International applicants are welcome but must obtain a visa to stay in the U.S. for the duration of the program. / Due August 31, 2020
Education Fellows Program

: The program aims to advance research and scholarship on the internationally growing field of Soka education. Soka (literally "value-creating") is an education system of 15 institutions ranging from kindergartens to universities in seven countries across Asia and the Americas. These Soka institutions are committed to fostering each student's unique creative potential and cultivating an ethic of peace, social contribution, and global awareness. The fellowship supports doctoral degree candidates in the U.S. and Canada as they research different topics in education. The award is for $10,000 per year for 2 years. / Due September 1, 2020
Botstiber Fellowship: The Botstiber Fellowship in Transatlantic Austrian and Central European Relationships is available for all scholarly work related to the historical, political or economic, and cultural relationship between the United States and present-day Austria or the countries that historically make up the Austro-Hungarian or Austrian Empires and Central Europe. This joint fellowship seeks to strengthen further and make visible scholarship on imperial and post-imperial Austria and Habsburg Studies and on issues of transfer, migration, and exchange. Applicants must hold a Ph.D. or equivalent in the social sciences, economics or humanities. Fellows receive a monthly stipend of $2,000 for 6-9 months, and relocation costs up to $1,500. / Due September 1, 2020
TechCongress Congressional Innovation Fellowship: TechCongress is building 21st century government with technology talent through our Congressional Innovation Fellowship. For one year, starting in January, Fellows work with TechCongress to choose a placement with a Member or Congress or Congressional Committee and report directly to a senior staffer (like a Chief of Staff or Staff Director). Fellows also develop and produce a fellowship project on an issue of their choosing. Fellows have at least four years of work or postgraduate study. Benefits include a $82,400/year stipend plus health insurance supplement, relocation and travel allowance. / Due September 3, 2020
Smith Fellows Postdoctoral Fellowship in Conservation Research

: The purpose of the Smith Conservation Research Fellowship is to create opportunities for leading conservation scientists to strengthen their skills through two years of applied post-doctoral research, supplemented by training programs, peer networking, and field learning experiences. Fellows build productive partnerships with conservation practitioners while contributing and communicating scientific knowledge about problems in conservation. The program develops future world leaders in conservation research and application through training and mentorship. Annual salary of $55K is provided as well as additional funding for research and travel. / Due September 4, 2020
ISPA Global Fellowship: The Global Fellowship Program provides access to ISPA's extensive international network of arts professionals to emerging and mid-career leaders. Participants join the ISPA membership and attend the New York ISPA Congress where they engage in the development and exchange of ideas with leaders from some of the world's most significant arts organizations, increase their industry knowledge and resources through educational opportunities, and share their experience with their communities. The ISPA accepts applications from all over the world with priority given to developing economies. ISPA membership and travel allowance included in fellowship. / Due September 4, 2020
Teach For America: Teach For America (TFA) is a national teacher recruitment program that aims to eliminate educational inequity by enlisting recent college graduates and professionals to teach for two or more years in low-income communities throughout the United States. Corps members attend an intensive 5-week summer institute to prepare for their commitment and then are placed in schools in urban and rural areas. Uncertified corps members receive alternative certification through coursework taken while completing the program. TFA teachers are full-fledged faculty members at their schools, receiving the normal school district salary and benefits. / Due September 4, 2020
Turkish Heritage Organization (THO) Nonresident Fellowship Program: THO Nonresident fellows will have the opportunity to contribute to constructive dialogue surrounding U.S.-Turkey relations and Turkey's role in the international community. Graduate students, young researchers and professionals with a special interest in U.S.-Turkey relations are encouraged to apply. The 9-month fellowship is conducted remotely through videoconferencing and other scholarly discussions held digitally. Fellows will be compensated for articles written for the THO and costs related to the fellowship, including a RT flight to Turkey or the U.S., are also covered. Applicants of any nationality are invited to apply. / Due September 4, 2020
Aha! Academy Fellowship Program: The Aha! fellowship is a program for individuals from historically underrepresented racial, ethnic, and disadvantaged groups who are interested in learning about entrepreneurship, product management, and customer success. This is a full-time, eight-week, online training program with ongoing seminars and mentorship. Fellows receive $4,200 a month to participate and receive training from product experts. / Due September 4, 2020
Stanford Neurosciences Institute Interdisciplinary Scholar Awards

: These awards provide funding to postdoctoral scientists at Stanford University engaging in highly interdisciplinary research in the neurosciences broadly defined. Selected scholars will be provided funding for two years, to be utilized for payments toward tuition, salary, and health benefits. In addition, our scholars meet quarterly, visit each others' labs to learn about different areas of study and research techniques, develop skills to communicate with a non-scientific audience, and how to present "elevator pitches." Candidates in a variety of disciplines will be considered and are encouraged to apply. / Due September 8, 2020
Lymphoma Research Foundation Postdoctoral Fellowships

: The LRF Postdoctoral Fellowship Grant is designed to support investigators that are currently working at the level of advanced fellow or postdoctoral researcher in laboratory or clinic based research with results and conclusions that must be clearly relevant to the treatment, diagnosis or prevention of Hodgkin and/or non-Hodgkin lymphoma. Areas of research may include, but are not limited to, etiology, immunology, genetics, therapies and transplantation. Fellows must be affiliated with a sponsor institution in the U.S. or Canada, but citizenship is not required. 2-year commitment with stipend of 105k paid over the course of the 2-year fellowship. / Due September 9, 2020
Miller Research Fellowship

: The Miller Institute for Basic Research in Science at UC Berkeley invites department chairs, faculty advisors, professors and research scientists at institutions around the world to submit online nominations for Miller Research Fellowships. The Miller Institute seeks to discover and encourage talented researchers, and to provide them with the opportunity to pursue their research on the Berkeley campus. Miller Research Fellowships are intended for scientists who have recently been awarded, or who are about to be awarded, the doctoral degree to pursue a topic in basic sciences through interdisciplinary research. These 3-year fellowships offer an annual salary of $65K. / September 10, 2020
Confucius Institute Scholarships

: The Confucius Institute Scholarship program was established by Hanban/Confucius Institute Headquarters in order to encourage students and Chinese language teachers all over the world to study Chinese or conduct research regarding Chinese language and culture in China. Scholarships are offered for a Master's Degree in Teaching Chinese to Speakers of Other Languages (MTCSOL), and one academic year or one academic semester study in China. Open to non-Chinese citizens age 18-35 (MTCSOL applicants age 18-45). Language requirements apply. Provides full tuition and a monthly stipend. / Due September 10, 2020
EnCorps STEM Teaching Fellowship

: The EnCorps STEM Teaching Fellowship is a career pathway that includes a volunteer pre-service component: tutoring and/or guest teaching in high-need schools and after-school programs. Fellows are matched with an EnCorps partner school and commit to 2-5 hours per week. EnCorps provides study materials for such exams as the CSET, credentialing resources and research and scholarship and professional development award opportunities. Applicants must have 3+ years of work or research experience as a STEM industry professional and currently live in an area we serve: Greater San Francisco Bay Area, Greater Sacramento Area, Greater Los Angeles Area, Orange County, or San Diego. / Due September 11, 2020
Baltimore Corps Fellowship

: Fellows have the opportunity to work closely with Baltimore's most effective leaders of social change over the course of a yearlong Fellowship. Baltimore Corps holistically supports the professional development of each Fellow through retreats, personalized coaching, community dinners, and 360º degree feedback designed to amplify each Fellow's professional and personal growth. While a typical Fellow has 5 to 10 years of professional experience, some Fellows are recent college graduates or bring non-traditional career and educational backgrounds to our community. / Due September 11, 2020
Stoneleigh Emerging Leader Fellowship: The Stoneleigh Emerging Leader Fellowship is a two-year, hands-on learning opportunity for early-career professionals that cultivates the next generation of leaders advancing systems changes to improve the lives of vulnerable youth in Philadelphia. Fellows work collaboratively with a host organization to execute discrete projects that advance the mission of the organization and enhance Fellows' skills. These projects focus on improving policies and practices in juvenile justice, child welfare, education, and health. The Fellowship covers the Fellow's salary, benefits, and taxes as well as funding for professional development opportunities. / Due September 11, 2020
© Victoria Johnson 2020, all rights reserved.