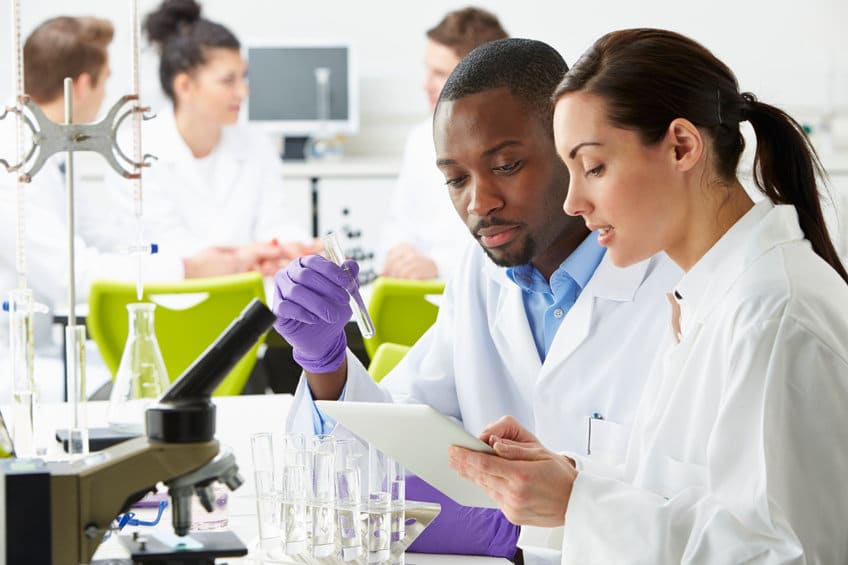 This list of upcoming fellowship deadlines includes fellowships for postdoctoral research in biological and biomedical sciences. It also includes summer fellowships and fellowships for graduate and doctoral students in STEM disciplines and other subjects. Apply now!
Not ready to apply this year? Click the links to bookmark these fellowships to your ProFellow account.
Upcoming Fellowship Deadlines: December 19 – 25, 2021
Nonprofit Leadership Fellowship:

The Nonprofit Leadership Fellowship fellowship provides a partial-tuition monetary award for the University of Maryland's accredited, online Graduate Certificate in Nonprofit Management and Leadership program, a top-ranked graduate program in Nonprofit Management by U.S. News. Everyone who is admitted into the accredited, online Graduate Certificate Program will be automatically considered for the Nonprofit Leadership Fellowship. If admitted, you will be invited to a Fellowship interview and will find out a few weeks later if you have been selected for a fellowship. / Due December 19, 2021
Duke Health Postdoctoral Associate: This 2-year appointment involves full-time research or scholarship and may include guest lecturing. The appointment is preparatory for a full-time academic or research career. The appointee is expected to publish the results of their research or scholarship during their time as the Postdoctoral Associate. The fellow should hold a Ph.D. or equivalent doctorate in public health, psychometrics, nursing, medicine, or related fields. In the first year, the fellow will mainly train in Durham, NC under the supervision of a Duke faculty mentor, and for a shorter time will receive mentoring from an industry partner, and vice versa in the second year. The first-year salary is $56,313. / Due December 20, 2021
Climate Adaptation Scientists of Tomorrow Program: To advance climate adaptation science and increase diversity, equity, and inclusion in STEM fields, the Climate Adaptation Scientists of Tomorrow Program brings undergraduate students, graduate students, and faculty together with CASC partners to cultivate the next generation of climate scientists. In this program fellows will build their climate science skills, training, and development for two years, they will lead an undergraduate research project in their area of interest at a leading university and will participate in training to prepare for a career in climate adaptation science. The program provides 10 weeks of room and board for two summers and a minimum stipend of $3,500 per summer. / Due December 20, 2021
Graduate Fellowship for STEM Diversity

: The Graduate Fellowship for STEM Diversity offers fellowships to students in the physical sciences and engineering fields, emphasizing the recruitment of a diverse applicant pool. Fellowships last for up to six years, provide a $20,000 annual stipend, and cover all tuition. This opportunity also allows a fellow to hold a research or teaching assistantship, including one or two paid summer internships with a government agency. A mentor will also be provided. If you have previously interned, have been employed, or are employed by a government agency or laboratory, you can ask your mentor or supervisor to directly nominate you for this fellowship. / Due December 20, 2021
INYA Short-Term Fellowship Program for US Graduate Students: This fellowship funds research that will contribute to studies on Myanmar in any aspect of its wide linguistic, cultural, religious, and ethnic diversity and to better understand the country's past or present political and socio-economic situation. Applicants must be U.S. graduate students currently enrolled in a graduate program. Fellows are awarded between $2,400-$4,400 for a maximum of 4 months, a travel stipend of up to $1,700, a desk at the Inya Institute in Yangon, and access to the institute's library and amenities. Click here for more info / Due December 20, 2021
Measurement and Regulatory Science (MaRS) Fellowship Program

: MaRS provides early-career investigators training and experience with clinical outcomes assessments and patient-centered research opportunities to prepare them for their next career in the industry or with regulatory agencies. Throughout this two-year program, each fellow will receive one-on-one training by internationally recognized Duke faculty with expertise in patient-reported outcomes methodology, patient preference assessment, regulatory science, and/or stakeholder engagement, mentor-guided work opportunities in the industry, and a tailored program. Applicants should have a doctoral degree in public health, psychometrics, education measurement, biostatistics, medical sociology/anthropology, nursing, medicine, or related fields. Candidates must live in Durham, N.C. for the first year of the program. / Due December 20, 2021
Education Pioneers Summer Fellowship: The EP Summer Fellowship is a 10-week summer experience that previews the impact you can make in the education sector and lays the foundation you need to become a lifelong leader. The Summer Fellowship connects Fellows with a high-impact placement opportunity at a leading education organization, where you can drive critical work on a defined project over 10 consecutive weeks. EP focuses on recruiting and placing Fellows in four key priority areas: data and analysis, strategy and planning, operations, and program and project management. Preview what full-time work in the education sector can look like—and see the role you could play throughout your career. The 10-week summer placement offers a stipend of $7,200 / Due December 21, 2021
Chicago Fellows Program

: The Chicago Fellows Program is an internationally competitive postdoctoral fellowship program to support the career advancement of truly exceptional and creative scientists in the biological and biomedical sciences. The expectation is that Chicago Fellows will go on to be the next generation of scientific leaders in their fields. The fellowship period is for 2 years and carries an annual stipend of $53,000, plus a $10,000 annual research budget. Eligible candidates must be within three years of having received the doctoral degree at the time of application; Ph.D. and MD degree holders are eligible. / Due December 23, 2021
Looking for graduate funding? Sign up to discover and bookmark more than 1300 professional and academic fellowships in the ProFellow database.
© ProFellow, LLC 2021, all rights reserved.