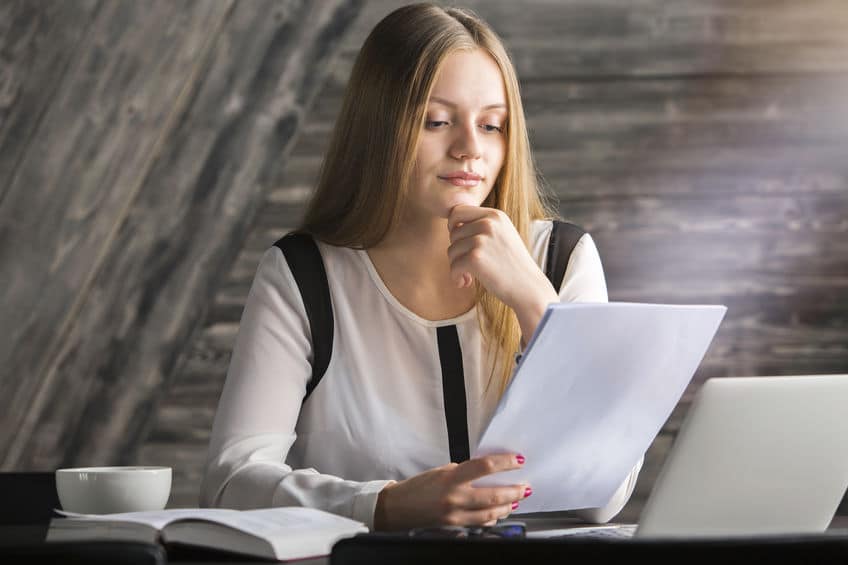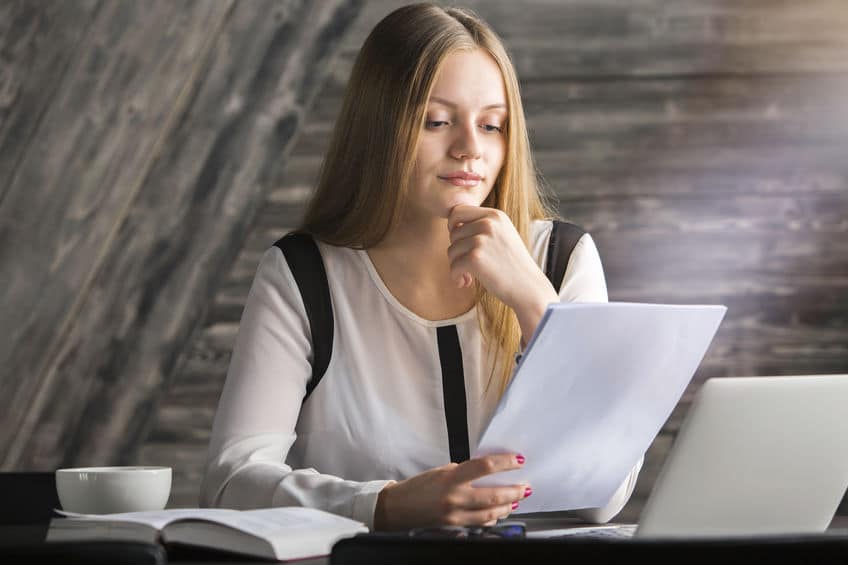 As this year draws to a close, it's time to start thinking about fellowship opportunities in 2021! This week's list finishes up 2020 and includes the first few deadlines of 2021. There are postdoctoral opportunities, summer fellowships, and professional programs in writing, journalism, language study, teaching English, and more. Apply now!
Not ready to apply this year? Click the links to bookmark these fellowships to your ProFellow account.
Upcoming Fellowship Deadlines: December 20, 2020 – January 2, 2021
Graduate Fellowship for STEM Diversity:

The Graduate Fellowship for STEM Diversity offers fellowships to students in the physical sciences and engineering fields, emphasizing recruitment of a diverse applicant pool. Fellowships last for up to six years, provides a $20,000 annual stipend and covers all tuition. This opportunity also allows a fellow to hold a research or teaching assistantship, including one or two paid summer internships with a government agency. A mentor will also be provided. If you have previously interned, have been employed or are employed by a government agency or laboratory, you can ask your mentor or supervisor to directly nominate you for this fellowship. / Due December 20, 2020
Chicago Fellows Program:

The Chicago Fellows Program is an internationally competitive postdoctoral fellowship program to support the career advancement of truly exceptional and creative scientists in the biological and biomedical sciences. The expectation is that Chicago Fellows will go on to be the next generation of scientific leaders in their fields. The fellowship period is for 2 years and carries an annual stipend of $53,000, plus a $10,000 annual research budget. Eligible candidates must be within three years of having received the doctoral degree at the time of application; PhD and MD degree holders are eligible. / Due December 23, 2020
hackNY Fellows Program: The hackNY Fellows program is an intense program designed to introduce students to NYC's startup ecosystem by pairing the best technical minds with great New York startups. Local startups are carefully selected for the program and have demonstrated evidence of a mentoring environment. hackNY is a unique and career altering experience that provides a stipend, free housing in Union Square, placement at a rising NYC startup, a pedagogical lecture series, and a network of like-minded technology enthusiasts. Multiple application rounds opening in the fall. / Due December 30, 2020
Blakemore Freeman Fellowships

: Blakemore Freeman Fellowships are awarded for one academic year of full-time, intensive language study at the advanced level in East or Southeast Asia in approved language programs. Applicants must have a well-defined career objective involving Asia in which regular use of the language is an important aspect; the potential to make a significant contribution to a field of study or area of professional or business activity in an Asian country; prior experience in the Asian country or involvement or participation in activities related to the country; and a good academic, professional, or business background appropriate to the career program. The fellowship covers tuition or tutoring fees, plus a stipend for travel, living and study expenses. / Due December 30, 2020
NPR Kroc Fellowship

: Over the course of a year, the three Kroc Fellows get rigorous, hands-on training in every aspect of public radio journalism, both on-air and online, including writing, reporting, producing and editing. The Fellowship is designed to offer exposure to various units at NPR, in both the News and Digital Media Divisions, and at an NPR Member Station. The Fellowship begins in August and lasts one year. Fellows receive a stipend of more than $40,000 and benefits, including paid vacation. NPR will provide Kroc Fellows with professional guidance and assist in job placement. Candidates should have earned their degree within one year of the deadline. / Due December 31, 2020
Northwestern University Fully Funded PhD Program in Physics

: Northwestern University offers a fully funded PhD program in Physics. The first phase of the PhD is characterized by an emphasis on education. In graduate classes, students learn fundamentals and also develop more specialized knowledge. Students are financed through teaching assistantships and this is an intricate part of their learning experience as they learn how to teach science to others. After passing the teaching phase students work closely with a research advisor throughout the scientific phase of their degree and learn from their mentor's expertise. Full funding is provided through the teaching and research assistantships. / Due December 31, 2020
Tompkins Fellowship

: The Sally Kress Tompkins Fellowship, a joint program of the Society of Architectural Historians (SAH) and the Historic American Buildings Survey (HABS), permits a graduate student in architectural history or a related field to work on a 12-week HABS history project during the summer. The Fellow will conduct research on a nationally significant U.S. building or site, and will prepare a written history to become part of the permanent HABS collection. The Fellow's research interests and goals will inform the building or site selected by HABS staff. The Fellow is usually stationed in the HABS Washington, DC, office. / Due December 31, 2020
Washington Library Research Fellows

: Awards are available for research focused on the life and leadership of George Washington, and his place in the development of American civic life and culture. These funded research opportunities, which last up to six months, are available to doctoral candidates, recent Ph.D.s, and mid-career faculty as well as advanced scholars and independent researchers with relevant topics. Fellowships less than three months provide a stipend of $3,000 per month, three-month fellowships provide $10,000, and six-month fellowships provide $20,000. All awards include onsite housing at Mt. Vernon. / Due December 31, 2020
POSCO Visiting Fellowship Program

: The Program invites outstanding scholars and policy makers to engage in policy-relevant, contemporary research on political, security, and economic issues in Northeast Asia, as they relate to Korea. POSCO visiting fellows are in residence at the East-West Center in Honolulu for 1-2 months and undertake research and writing on an agreed topic. Fellows are provided with a stipend and round trip economy airfare between their home base and Honolulu. POSCO Visiting Fellows will be required to prepare a quality paper addressing the issues as outlined above or developed in his or her proposal to be published in academic journals or in book format. / Due December 31, 2020
English Language Fellow Program

: The English Language Fellow Program promotes English language learning around the world and fosters mutual understanding between the U.S. and other countries. It places talented, highly qualified U.S. educators with Master's degrees with a focus in TESOL or Applied Linguistics in all regions of the world for 10 months. Fellow projects typically combine direct English teaching and teacher training, plus secondary duties that may involve curriculum and materials development, and the development of cultural exchange projects. Fellows receive a $30,000 stipend, roundtrip travel and other benefits. Applications are accepted on a rolling basis until all positions are filled. / Due December 31, 2020
American Institute of Indian Studies Language Programs

: The AIIS Language Program offers nine-month academic year, summer and semester courses at elementary to advanced levels in many languages, including several that are rarely taught outside of India. The eligibility requirements vary depending on the particular program. Academic-year program students may compete for full fellowships funded through the U.S. Department of Education; summer program applicants should seek funding from their home institutions or through the Critical Language Scholarships program (for Hindi, Punjabi, and Urdu), but may also be considered for a limited number of partial scholarships from AIIS. / Due December 31, 2020
JAARS Fellows: JAARS is a multidisciplinary team of problem-solvers who are committed to the belief that people's lives and communities are transformed as they experience God's Word in their own language. JAARS Fellows is an 11-month, merit-based, professional opportunity providing entry into fellows' first career position. Fellows join staff in key positions and receive a spiritual and personal mentor as well as life skills training, intercultural communication development and a bi-weekly stipend. Fellows must be biblical Christ-followers, value global ministry, have completed accredited post-secondary degree and be at least 18 years old. / Due December 31, 2020
Takemi Program in International Health: The Takemi Program in International Health seeks to improve health and health systems around the world by welcoming mid-career health professionals and scholars to the Harvard T. H. Chan School of Public Health to conduct path breaking research and develop their leadership skills. The program focuses on helping middle to lower income countries and creating systems that work when resources are scarce. Applicants must have completed a graduate degree in medicine, law, public health, economics, management, or social sciences and have several years of work experience. The program provides four to five fully funded fellowship positions each year. / Due December 31, 2021
Kroc Institute's Visiting Research Fellows Program

: The Kroc Institute's Visiting Research Fellows Program brings outstanding scholars focused on peace research to the University of Notre Dame during each academic year. We seek applications from scholars working on peace processes, peace building in the context of armed conflict, and post-conflict transformation. Junior fellows receive a stipend of $25,000 per semester; senior fellows receive $30,000 per semester. Housing is provided in furnished Institute apartments at no cost. Fellows have library and Internet access and document retrieval services. / Due January 1, 2021
AAAS Mass Media Science & Engineering Fellows Program

: Fellows work for 10 weeks during the summer as reporters, researchers, and production assistants in mass media organizations nationwide. As part of their job, the student-scientists and their host-journalists strive to make science news easy for the public to understand. AAAS typically selects from 15-20 Mass Media Fellows each summer. Fellows are provided a weekly stipend of $450 as well as travel expenses to and from AAAS and their sites. Applicants must be enrolled as university students or have completed a degree in the natural, physical, health, engineering, computer, or social sciences or mathematics in order to apply. / Due January 1, 2021
University of St Andrews Fully Funded PhD Program in Physics: The University of St Andrews in Scotland offers a fully funded PhD program in Physics. All incoming students receive training at the SUPA grad school to acquire a solid foundational base before jumping into the thesis. After completing these courses students select a project in photonics, condensed matter or astrophysics to focus on. Students will work closely with an advisor for the remaining years of the PhD as they conduct the independent research necessary to complete their thesis. Studentships are available to national and international students and support the PhD student throughout their complete course of study. / Due January 1, 2021
Steinbeck Fellows Program

: The Steinbeck Fellowship Program is a one-year fellowship for emerging writers of any age and background to pursue a significant writing project while in residence at SJSU. The fellowship provides a stipend of $10,000, the opportunity to interact with other writers, faculty and graduate students, and share work in progress by giving a public reading once each semester during the fellowship. Residency in the San José, CA area is required. The fellowship is for creative writers, including fiction, drama, creative nonfiction, and biography. Applications in poetry will not be accepted. / Due January 2, 2021
© Victoria Johnson 2020, all rights reserved.