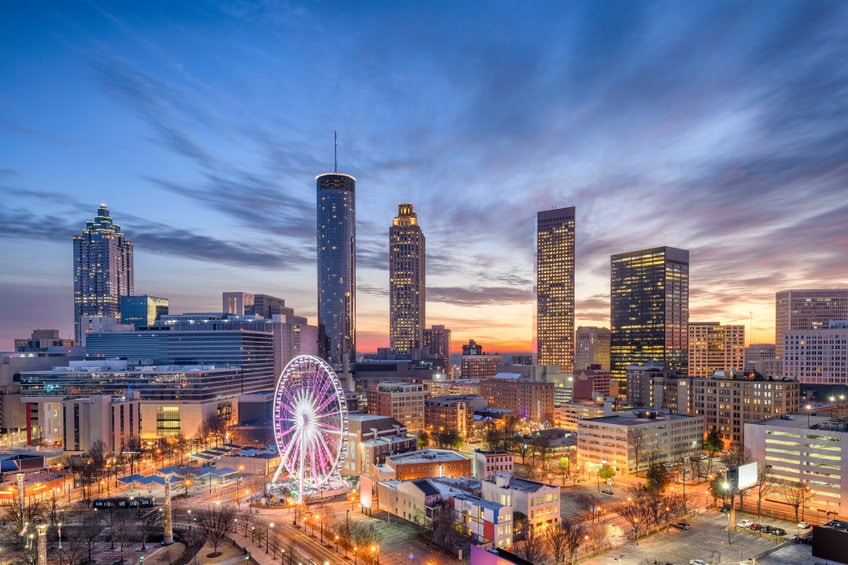 As this year draws to a close, it's time to start thinking about fellowship opportunities in 2022! This week's list of upcoming fellowship deadlines finishes up in 2021. There are summer fellowships, language study, teaching English, and more. Apply now!
Not ready to apply this year? Click the links to bookmark these fellowships to your ProFellow account.
Upcoming Fellowship Deadlines: December 26 – January 1, 2022
The Global Jewish Service Corps Fellowship: The American Jewish Joint Distribution Committee (JDC) is offering a year-long, fully-funded fellowship for young Jews (between 20 and 40) to engage with the organization's global mission overseas. The JDC Entwine Global Jewish Service Corps Fellowship (JSC) is internationally recognized to develop leadership with a Jewish perspective. Between 12 and 20 fellows are matched with field placements in communities that are looking for their particular skills and background experience. In addition to the field placement, there are three leadership retreats and monthly coaching for each fellow. / Due December 26, 2021
Urban Leaders Fellowship:

The Urban Leaders Fellowship is a 7 week paid summer fellowship for early- to mid-career professionals who are already leaders in their own right and are looking to accelerate their leadership through fellowship with a focus on policy and practice. Fellows work half-time on high-level policy projects with an elected official and half-time alongside partner organizations in cities across the country. We work in 9 cities: Atlanta, Dallas, Denver, Indianapolis, KCMO, Nashville, New Orleans, Oakland, and Washington, D.C. Fellows receive a base stipend of $2,500. Three deadlines. / Due December 27, 2021
Fulbright-Hays Seminars Abroad–Bilateral Projects: These summer programs provide short-term study and travel seminars abroad for U.S. educators in the social sciences and humanities for the purpose of improving their understanding and knowledge of the peoples and cultures of other countries. There are different seminars for elementary and middle school teachers, secondary teachers, and postsecondary teachers. All seminars include RT airfare, room and board, and other trip-related expenses. Teachers with little or no travel experience are encouraged to apply and enhance their curriculum through direct experience. Trips last 1 month and can be in non-western countries around the world. / Due December 28, 2021
Blakemore Freeman Fellowships

: Blakemore Freeman Fellowships are awarded for one academic year of full-time, intensive language study at the advanced level in East or Southeast Asia in approved language programs. Applicants must have a well-defined career objective involving Asia in which regular use of the language is an important aspect; the potential to make a significant contribution to a field of study or area of professional or business activity in an Asian country; prior experience in the Asian country or involvement or participation in activities related to the country; and a good academic, professional, or business background appropriate to the career program. The fellowship covers tuition or tutoring fees, plus a stipend for travel, living, and study expenses. / Due December 30, 2021
Northwestern University Fully Funded PhD Program in Physics: Northwestern University offers a fully-funded Ph.D. program in Physics. The first phase of the Ph.D. is characterized by an emphasis on education. In graduate classes, students learn fundamentals and also develop more specialized knowledge. Students are financed through teaching assistantships and this is an intricate part of their learning experience as they learn how to teach science to others. After passing the teaching phase students work closely with a research advisor throughout the scientific phase of their degree and learn from their mentor's expertise. Full funding is provided through the teaching and research assistantships. / Due December 31, 2021
POSCO Visiting Fellowship Program

: The Program invites outstanding scholars and policy makers to engage in policy-relevant, contemporary research on political, security, and economic issues in Northeast Asia, as they relate to Korea. POSCO Visiting fellows are in residence at the East-West Center in Honolulu for 1-2 months and undertake research and writing on an agreed topic. Fellows are provided with a stipend and round trip economy airfare between their home base and Honolulu. POSCO Visiting Fellows will be required to prepare a quality paper addressing the issues as outlined above or developed in his or her proposal to be published in academic journals or in book format. / Due December 31, 2021
English Language Fellow Program: The English Language Fellow Program promotes English language learning around the world and fosters mutual understanding between the U.S. and other countries. It places talented, highly qualified U.S. educators with Master's degrees with a focus in TESOL or Applied Linguistics in all regions of the world for 10 months. Fellow projects typically combine direct English teaching and teacher training, plus secondary duties that may involve curriculum and materials development, and the development of cultural exchange projects. Fellows receive a $30,000 stipend, roundtrip travel, and other benefits. To get the best chance apply by December 31 but applications are accepted on a rolling basis until all positions are filled. Click here for more info / Due December 31, 2021
American Institute of Indian Studies Language Programs

: The AIIS Language Program offers a nine-month academic year, summer, and semester courses at elementary to advanced levels in many languages, including several that are rarely taught outside of India. The eligibility requirements vary depending on the particular program. Academic-year program students may compete for full fellowships funded through the U.S. Department of Education; summer program applicants should seek funding from their home institutions or through the Critical Language Scholarships program (for Hindi, Punjabi, and Urdu), but may also be considered for a limited number of partial scholarships from AIIS. / Due December 31, 2021
Takemi Program in International Health

: The Takemi Program in International Health seeks to improve health and health systems around the world by welcoming mid-career health professionals and scholars to the Harvard T. H. Chan School of Public Health to conduct path-breaking research and develop their leadership skills. The program focuses on helping middle to lower-income countries and creating systems that work when resources are scarce. Applicants must have completed a graduate degree in medicine, law, public health, economics, management, or social sciences and have several years of work experience. The program provides four to five fully-funded fellowship positions each year. / Due December 31, 2021
Tompkins Fellowship

: The Sally Kress Tompkins Fellowship, a joint program of the Society of Architectural Historians (SAH) and the Historic American Buildings Survey (HABS), permits a graduate student in architectural history or a related field to work on a 12-week HABS history project during the summer. The Fellow will conduct research on a nationally significant U.S. building or site and will prepare a written history to become part of the permanent HABS collection. The Fellow's research interests and goals will inform the building or site selected by HABS staff. The Fellow is usually stationed in the HABS Washington, DC, office. / Due December 31, 2021
JAARS Fellows: JAARS is a multidisciplinary team of problem-solvers who are committed to the belief that people's lives and communities are transformed as they experience God's Word in their own language. JAARS Fellows is an 11-month, merit-based, professional opportunity providing entry into fellows' first career positions. Fellows join the staff in key positions and receive a spiritual and personal mentor as well as life skills training, intercultural communication development, and a bi-weekly stipend. Fellows must be biblical Christ-followers, value global ministry, have completed accredited post-secondary degrees,s and be at least 18 years old.
National Security Institute Technologist Fellowship

: The NSI Technologist fellowship recruits technologists from across the country and gives them the core tools they need to effectively engage policymakers in both the legislative and executive branches on cyber issues. NSI Technologist fellows have the opportunity to engage with cyber experts and leading technology and national security policymakers. Currently, this is a virtual fellowship. When travel allows, the fellowship will restart as a year-long program with 4 multi-day sessions held throughout the calendar year in both Washington, D.C. and another major city. Fellows receive travel and accommodation expenses. / Due December 31, 2021
Barbara A. Ringer Copyright Honors Program: The Ringer Honors Program offers 18-24-month paid fellowships for attorneys in the initial stages of their careers who demonstrate promising ability and interest in copyright law ("Ringer Fellows"). Ringer Fellows work closely with senior attorneys and others in the Office of the General Counsel (OGC), the Office of Policy and International Affairs (PIA), the Office of the Register (REG), and/or the Registration Program Office (RP) on a range of copyright-related law and policy matters. The Program accepts applications from individuals who are in their final year at a U.S.-accredited law school or have graduated from such a law school (receiving a J.D. or LL.M.) within the 5-year period preceding their application date. Ringer Fellows serve as full-time federal employees and are eligible for salary and benefits. / Due December 31, 2021
AJC's Goldman Fellowship Program: AJC's Goldman Fellowship Program develops future leaders in the areas of international and domestic politics, diplomacy, public relations, and management. This competitive summer fellowship gives undergraduate and graduate students the unique opportunity to work in AJC offices in the U.S. and throughout the world—from New York City to Melbourne, Australia. Fellows will receive a minimum $4,000 stipend (before withholding tax), and all major travel expenses will be covered. The program is open to undergraduates in their junior or senior years and to students in graduate and professional schools from a broad range of academic backgrounds. / Due December 31, 2021
Washington Library Research Fellows

: Awards are available for research focused on the life and leadership of George Washington, and his place in the development of American civic life and culture. These funded research opportunities, which last up to six months, are available to doctoral candidates, recent PhDs, and mid-career faculty as well as advanced scholars and independent researchers with relevant topics. Fellowships less than three months provide a stipend of $3,000 per month, three-month fellowships provide $10,000, and six-month fellowships provide $20,000. All awards include onsite housing at Mt. Vernon. / Due December 31, 2021
University of St Andrews Fully Funded PhD Program in Physics: The University of St Andrews in Scotland offers a fully-funded Ph.D. program in Physics. All incoming students receive training at the SUPA grad school to acquire a solid foundational base before jumping into the thesis. After completing these courses students select a project in photonics, condensed matter, or astrophysics to focus on. Students will work closely with an advisor for the remaining years of the Ph.D. as they conduct the independent research necessary to complete their thesis. Studentships are available to national and international students and support the Ph.D. student throughout their complete course of study. / Due January 1, 2022
The Black Sea Research Fellowship: The Black Sea fellowship program aims to strengthen U.S. expertise and understanding of Black Sea countries while facilitating mutual connections between Americans and their regional counterparts. The fellowship will ultimately produce alumni capable of developing rigorous expertise that can meaningfully contribute to U.S. foreign policy. Fellows will complete research projects, including field research, that provide new insights into their chosen topic and tangibly contribute to advancing American understanding of the region. / Due January 1, 2022
Looking for graduate funding? Sign up to discover and bookmark more than 1300 professional and academic fellowships in the ProFellow database.
© ProFellow, LLC 2021, all rights reserved.