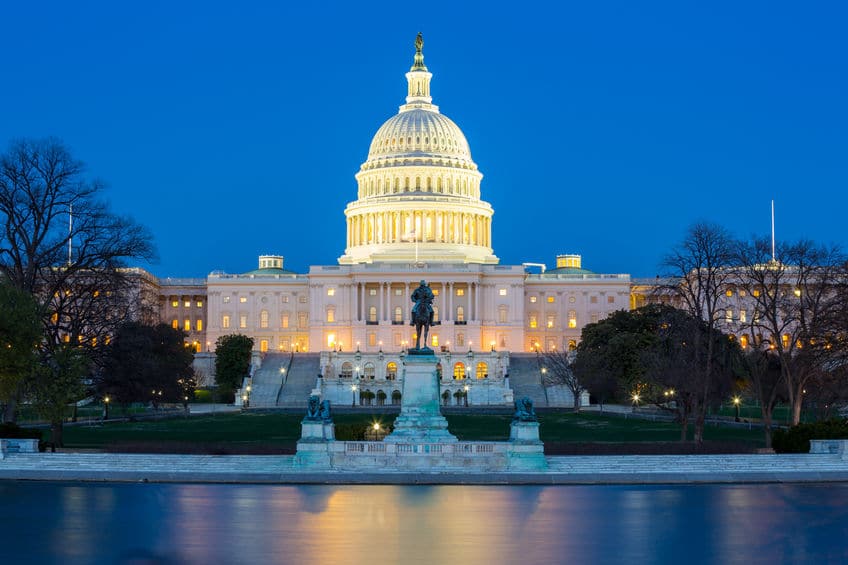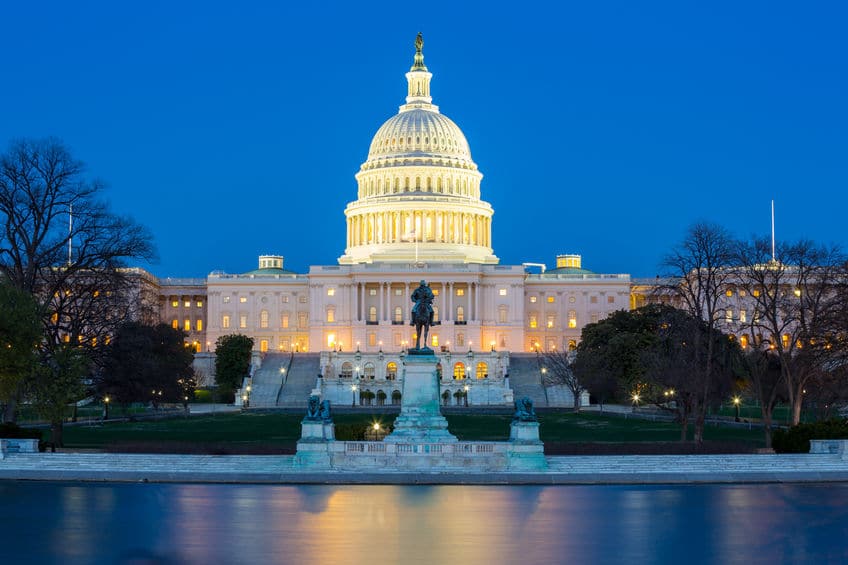 This list includes fellowships in various disciplines. You could work in Washington D.C. on foreign policy and engineering, study archaeology in Cyprus, be a postdoctoral fellow in the health sciences and other disciplines, or receive funding for a Ph.D. in computer science. You've got 8 weeks to apply! Apply now!
Not ready to apply this year? Click the links to bookmark these fellowships to your ProFellow account.
Upcoming Fellowship Deadlines: December 8 – 14, 2019
Ruth L. Kirschstein National Research Service Award (NRSA) Individual Predoctoral Fellowship

: The purpose of the Kirschstein-NRSA predoctoral fellowship (F31) award is to enable promising predoctoral students to obtain individualized, mentored research training from outstanding faculty sponsors while conducting dissertation research in scientific health-related fields relevant to the missions of the participating NIH Institutes and Centers. Applicants for the F31 must be candidates for the PhD degree and have identified a dissertation research project and sponsor(s). The fellowship may provide up to five years (typically 2-3 years) of support for research training which leads to the PhD or equivalent research degree, the combined MD/PhD degree, or another formally combined professional degree and research doctoral degree in the biomedical, behavioral, or clinical sciences. / Due December 8, 2019
OSU Fully Funded PhD Program in Physics: Ohio State University (OSU) offers a fully funded PhD Program in Physics. In the PhD program, the first year and some of the second year are spent studying course work. These courses are designed to strengthen and extend knowledge of the theoretical foundations of physics and to introduce students to areas of current interest in the field. After the first year students choose a research advisor and a specific field within physics on which to write their thesis. From this point on research will be independent with help from the research advisor. PhD students receive a tuition waiver and a stipend, allowing them to focus on their research. / Due December 2019
CAARI Senior Scholar In Residence: An established scholar who commits to stay at least 30 days in succession at CAARI, ideally in the summer, and to be available in evenings and weekends to younger scholars working there, in return for 50% reduction in residency rate. Must have PhD in archaeology or ancillary field for at least 5 years prior to visit, be fluent in English (but may be of any nationality), and be committed to mentoring students. Travel and other expenses not covered.

/ Due December 9, 2019
Carnegie African Diaspora Fellowship Program: The Carnegie African Diaspora Fellowship Program (CADFP) is a scholar fellowship program for educational projects at African higher education institutions. A total of 395 African Diaspora Fellowships have been awarded for scholars to travel to Africa since the program's inception in 2013. CADFP exemplifies CCNY's enduring commitment to higher education in Africa. IIE manages and administers the program, including applications, project requests and fellowships. USIU-Africa provides strategic direction through the Advisory Council.

/ Due December 9, 2019
The Anita Cecil O'Donovan Fellowship: Founded in memory of musician, composer, and homemaker Anita Cecil O'Donovan, this fellowship offers one grant of US $2,000 to a graduate student of any nationality, enrolled in a graduate program in any nation, to pursue research on a project relevant to the archaeology and/or culture of Cyprus; to be used to fund a period of research time in residence at CAARI and to help defray costs of travel. Residence at CAARI is required.

/ Due December 9, 2019
The Helena Wylde Swiny And Stuart Swiny Fellowship: One grant of US $2,000 to a graduate student of any nationality in a college or university in the U.S. or Canada to pursue a research project that is relevant to an ongoing field project in Cyprus or that requires work on Cyprus itself. The award is to be used to fund research time spent in residence at CAARI and to help defray costs of travel. Residence at CAARI is required.

/ Due December 9, 2019
The Danielle Parks Memorial Fellowship: This is a fellowship of US $2,000 for a graduate student of any nationality who needs to work in Cyprus to further his/her research on a subject of relevance to Cypriot archaeology and culture. The purpose of the fellowship is to help cover travel to and living expenses in Cyprus. Applications are invited especially from students of Hellenistic and Roman Cyprus. During his/her stay, the fellow is expected to give a presentation at CAARI on a subject related to his/her research. The fellow will periodically keep the Director of CAARI apprised of his/her research activities.

/ Due December 9, 2019
Ford Foundation Postdoctoral Fellowship

: The Ford Fellowship seeks to increase the diversity of the nation's college and university faculties by increasing their ethnic and racial diversity. This fellowship provides one year of support for individuals engaged in postdoctoral study after the attainment of the Ph.D. or Sc.D. degree. The awards will be made to individuals who have demonstrated superior academic achievement, are committed to a career in teaching and research at the college or university level, and are prepared to use diversity as a resource for enriching the education of all students. The fellowship pays a stipend of $45,000. / Due December 10, 2019
Eben Tisdale Public Policy Fellowship: This fellowship offers outstanding opportunities for students to learn about high tech public policy issues with hands-on experience in Washington, D.C. The Fellowship has two components: a full-time 8 week public policy internship with a high-tech company, firm or trade association, and weekly issues seminar lunches hosted by Tisdale sponsors. The Fellowship offers a $5,000 grant to students who are accepted. Open to students from any college and university, including international students, in their Junior or Senior year, or in a graduate program. / Due December 10, 2019
AACR Breast Cancer Research Fellowships: The AACR Breast Cancer Research Fellowships represent a joint effort to encourage and support postdoctoral or clinical research fellows to conduct breast cancer research and to establish a successful career path in this field. The research proposed for funding may be basic, translational, clinical, or epidemiological in nature and must have direct applicability and relevance to breast cancer. These fellowships provide two-year grants of $120,000 to support the salary and benefits of the fellow while working on mentored breast cancer research. Applicants must have received their doctoral degree within the last 5 years. / Due December 11, 2019
Overseas Development Institute (ODI) Fellowship: The ODI Fellowship Scheme is a two-year fellowship for high caliber postgraduate economists and statisticians to gain practical work experience in a developing country. The ODI Fellowship Scheme is open to candidates of all nationalities who have a master's degree or PhD in economics, econometrics, statistics or a related field. Fellows are selected and appointed by ODI, but they then become employees of the governments or public bodies for which they work. Fellows received a salary, travel expenses, a monthly supplement, emergency medical insurance and an end-of-fellowship bonus. / Due December 11, 2019
IEEE-USA Engineering & Diplomacy Fellowship

: IEEE-USA is seeking IEEE U.S. members who are interested in spending a year working in Washington as an IEEE-USA Engineering and Diplomacy Fellow. IEEE-USA fellows serve a one-year fellowship starting in September. The fellowship offers an opportunity for the science, technology and engineering community to provide technical expertise to the U.S. State Department, and help raise awareness of the value of your input while you learn about and contribute to the foreign policy process. Fellows receive a stipend of $65-75,000, depending on education level and experience, plus $5,000 for travel and relocation expenses. / Due December 13, 2019
University of Maryland-Max Planck Institute Fully Funded PhD Program in Computer Science

: The University of Maryland  in partnership with the Max Planck Institute in Germany offers a fully funded PhD Program in Computer Science. Students begin their studies at UMD and study in Germany at the Max Planck Institute during the summer of each year. Students will work with both institutions and with advisors from both countries as they form and complete their thesis. Collaborative research is encouraged and resources from both institutes are available to PhD students. All travel expenses related to the program are covered and students are fully funded throughout their course of study. / Due December 13, 2019
Endocrine Society Summer Research Fellowships: The Endocrine Society offers Summer Research Fellowships to encourage promising undergraduate students, medical students, and first-year graduate school students to pursue careers in endocrinology. The Society provides a stipend to each award recipient to participate in research projects under the guidance of a Society member for 10 to 12 weeks during the summer. After the summer fellowship, recipients are invited to attend the ENDO Conference, the Society's Annual Meeting & Expo and will receive complimentary registration, airfare and lodging, and per diem for the duration of the meeting. / Due December 13, 2019
National Physical Science Consortium (NPSC) Fellowship: The National Physical Science Consortium (NPSC) offers fellowships to students in the physical sciences and engineering fields, emphasizing recruitment of a diverse applicant pool. Fellowships last for up to six years, provides a $20,000 annual stipend and covers all tuition. This opportunity also allows a fellow to hold a research or teaching assistantship, including one or two paid summer internships with a government agency. A mentor will also be provided. If you have previously interned, have been employed or are employed by a government agency or laboratory, you can ask your mentor or supervisor to directly nominate you for this fellowship. / Due December 13, 2019
Frances A. Yates Long-Term Postdoctoral Fellowships in Intellectual and Cultural History: The Warburg Institute is renowned across the world for the interdisciplinary study of cultural and intellectual history, particularly the role of images in culture. It is dedicated to research on the history of ideas, the dissemination and transformations of texts, ideas and images in society, and the relationship between images, art and their texts and subtexts. Fellows' interests may lie in any aspect of cultural and intellectual history but preference will be given to those whose work is concerned with those areas of the medieval and Renaissance encyclopedia of knowledge. The fellowship is for 9 months and includes a stipend of £ 30,512. / Due December 13, 2019
© Victoria Johnson 2019, all rights reserved.