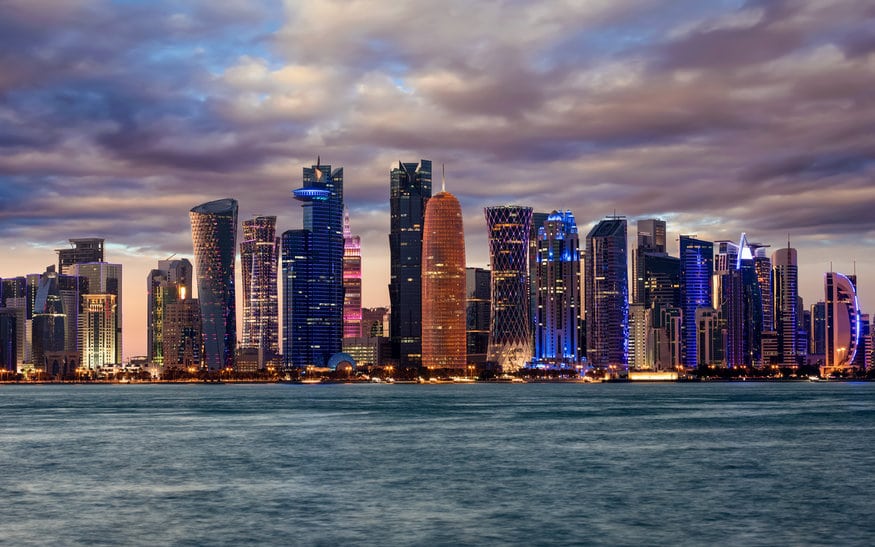 This list of upcoming fellowship deadlines includes short-term and summer programs located around the world. There are programs for recent graduates, postdoctoral researchers, scientists, journalists, and other professionals. You've got 8 weeks to apply! Get started on your application soon!
Not ready to apply this year? Click the links to bookmark these fellowships to your ProFellow account.
Upcoming Fellowship Deadlines: February 13 – 19, 2022
Humanity In Action Fellowship:

The HIA Fellowship programs bring together international groups of college students and recent graduates to explore national histories of discrimination and resistance, as well as examples of issues affecting different minority groups today. This 4-week summer fellowship in Europe is highly interdisciplinary and features daily lectures and discussions with renowned academics, journalists, and activists. Eligible applicants are students and recent graduates (including international students) of universities in Bosnia and Herzegovina, Denmark, France, Germany, Greece, the Netherlands, Poland, Ukraine, and the United States. HIA covers the costs of participation and accommodation. Deadlines vary by country. / Due February 13, 2022
Swann Foundation Fellowships

: The Swann Foundation seeks to award one fellowship annually (with a stipend of up to $15,000) to assist the fellow in his/her ongoing scholarly research and writing projects in the field of caricature and cartoon. To be eligible, one must be a candidate for an M.A. or Ph.D. degree in an accredited graduate program in a university in the U.S., Canada, or Mexico, or be engaged in postgraduate research within 3 years of receiving an M.A. or Ph.D. Individuals who are not U.S. residents but who otherwise meet the above academic qualifications may also apply and be considered for a fellowship, contingent upon the applicant's visa eligibility. / Due February 14, 2022
Study & Internship Program (SIP) in Germany

: A joint program of German Universities of Applied Sciences (UAS7) and DAAD, this program offers students a full academic semester of study abroad at one of the UAS7 universities in Germany followed by a one-semester professional internship experience in a company or research institute in Germany. Must be currently enrolled as sophomores or juniors in one of these fields – engineering, science, life sciences, business, management, economics, architecture, art, design, journalism, social work. If selected, you will receive a full tuition waiver for both semesters and are also eligible for a DAAD Scholarship or a UAS7 Travel Scholarship. / Due February 15, 2022
NEH-NSF Documenting Endangered Languages Fellowship

: Made urgent by the imminent death of an estimated half of the 7,000 currently used languages, this fellowship aims also to exploit advances in information technology. Awards support fieldwork and other activities relevant to recording, documenting, and archiving endangered languages, including the preparation of lexicons, grammars, text samples, and databases. DEL funding is available in the form of one- to three-year project grants as well as fellowships for 6-12 months. At least half the available funding will be awarded to projects involving fieldwork. / Due February 15, 2022
WW Teaching Fellowships

: For high-achieving candidates who show promise as teachers—including graduating college seniors, recent graduates, and mid-career or second-career professionals—the highly selective WW Teaching Fellowship offers a prestigious gateway to careers in teaching to qualified individuals. Funded through several foundations and state governments, the initiative provides $32,000 fellowships to complete an intensive, clinically-based master's program at participating universities. In return, Fellows commit to teach for at least three years in a high-need secondary urban or rural school in the state where they complete their master's degree and obtain teacher certification. Programs currently offered in Pennsylvania. / Due February 15, 2022
Graduate Fellowship in Regional Science

: Graduate students enrolled in Ph.D. programs in North America are encouraged to apply for the Thirteenth Benjamin H. Stevens Graduate Fellowship in Regional Science. Regional Science is a multidisciplinary field concerned with the theory and method of urban and regional phenomena. Regional Scientists apply theoretical and empirical frameworks and methods of the social and other sciences, as well as develop new ones specifically for regional analysis and policy. The Fellowship consists of a stipend of $30,000 (U.S.), paid over twelve months. / Due February 15, 2022
Smithsonian Tropical Research Institute Short-term Fellowships

: The Smithsonian Tropical Research Institution (STRI) in Panama allows selected candidates to come to STRI year-round and is an excellent resource to provide support for graduate students and introduce them to tropical research. Although focused primarily on graduate students, awards are occasionally given to undergraduate and postdoctoral candidates. These fellowships enable selected candidates to work in the tropics and explore research possibilities at STRI. Fellowships may provide a modest stipend to cover living expenses while at STRI (currently $800/month). / Due February 15, 2022
Mercatus MA Fellowship

: The Mercatus MA Fellowship is a two-year, competitive, full-time fellowship program for students pursuing a master's degree in economics at George Mason University who are interested in gaining an advanced degree in applied economics in preparation for a career in public policy. Students who anticipate working in public policy—as researchers, policy analysts, journalists, etc.—are ideal candidates for this fellowship. The total award of up to $80,000 (over two years) includes a monthly stipend, full tuition support (nine credits per semester), and practical experience conducting and disseminating research with Mercatus scholars and staff on pertinent policy issues. / Due February 15, 2022
CSTE/CDC/ASPPH Applied Epidemiology Fellowship Program

: This collaborative fellowship is designed for recent or impending masters or doctoral-level graduates in epidemiology or a related field who are interested in the practice of public health at the state or local level. While the program provides rigorous training for its participants, it is also designed with the flexibility to meet the particular interests of the fellow. Fellows are matched to a state health department for a two-year fellowship position based on the program area of interest. Fellows will work under the mentorship and the program includes extensive on-the-job training to acquire and develop skills in epidemiology. / Due February 15, 2022
NEH-Hagley Postdoctoral Fellowship on Business, Culture, and Society

: An in-residence postdoctoral fellowship at the Hagley research library to perform historical research on business and its impact on the world. Scholars can connect their research to other topics in the humanities and social sciences to explain the impact business has had on them and all of the library's resources will be available for the fellow to aid their research. Fellows must be U.S. citizens or a foreign national who has lived in the U.S. for at least 3 years. The fellowships are for either 4 or 8 months and include lodging, a stipend of $4,200/month, and office space. / Due February 15, 2022
IEG Fellowships for Doctoral Students

: The Leibniz Institute fellowships support doctoral researchers from Germany and abroad who have at least a Master's level degree in history, theology, or another discipline that works historically. They must have been pursuing their doctorate for no more than three years at the time of taking up the scholarship, though exceptions may be made in exceptional circumstances. Fellows are invited to the Institute in Mainz, Germany, where they will conduct research related to their thesis. Fellows receive € 1,350 a month throughout their visit. / Due February 15, 2022
ACMS Field Research Fellowship Program

: The American Center for Mongolian Studies is inviting applications to conduct field research in humanities, sciences, and social sciences, for at least 6 weeks in Mongolia. Fellows must be US citizens with at least a bachelor's degree and currently enrolled or employed at a university or college. The projects will be conducted between May and October with an up to $4,000 award given with additional funding for travel. The goal of the fellowship is to assist as many researchers as possible to participate in a field research experience in Mongolia. / Due February 15, 2022
ACMS Library Fellowship

: The American Center for Mongolian Studies is inviting applications to conduct short-term library development projects and/or research for a period of up to 12 weeks in Mongolia. Fellows must be US citizens with at least a bachelor's degree and currently enrolled or employed at a university or college in a library or information sciences. The projects will be conducted between May and September with an up to $4,000 award given with additional funding for travel. The goal of the fellowship is to help support the development of the ACMS Library. / Due February 15, 2022
Charles B. Rangel International Affairs Summer Enrichment Program

: The Charles B. Rangel International Affairs Summer Enrichment Program is a six-week summer program providing undergraduate students with at least sophomore status a deeper appreciation of current issues and trends in international affairs, a greater understanding of career opportunities in international affairs, and the enhanced knowledge and skills to pursue such careers. Students live at Howard University, attend classes, and participate in programs with foreign affairs professionals at Howard and diverse locations around Washington, DC. The Program covers the costs for tuition, travel, housing, and two meals per day. It also provides a stipend of $3,200. / Due February 15, 2022
Hugh Morris Fellowship

: The Hugh Morris Fellowship supports a graduate or Ph.D. student at a Canadian University to undertake a program of self-guided travel and experiential learning for studies related to earth, geology, environment, water, alternative energy, climate change, sustainability, or the social impact, social sciences, or design sciences concerned with the earth, sustainability or environmental issues. The Foundation will privilege learning programs that seek to ultimately contribute to global sustainability or lead to significant social impact. Fellows receive funding up to a maximum of $40,000 Cdn. / Due February 15, 2022
Wellcome Trust Early-Career Awards

: The scheme of early-career awards provides funding for early-career researchers from any discipline who are ready to develop their research identity. Innovative projects will deliver shifts in understanding that could improve human life, health, and well-being. By the end of the award, fellows will be ready to lead their independent research program. A Wellcome Early-Career Award provides a salary for the grant holder and up to £400,000 for research expenses. The host organization should be based in the UK, the Republic of Ireland, or low- or middle-income countries (apart from India and mainland China). / Due February 15, 2022
The Ripple Fellowship

: The Ripple Fellowship is a fully funded, 9-month educational program for young adults ages 18-24. With a comprehensive curriculum, immersive travel experiences, and 1:1 mentorship, The Ripple Fellowship will mold impactful social entrepreneurs who will go on to create lasting change in their communities. Fellows will have three domestic travel experiences, engage in a weekly online curriculum facilitated by a variety of experts and changemakers, be paired with a mentor, construct a business plan that supports people and the planet, and participate in a formal incentivized business pitch to The Ripple Center community at large. / Due February 15, 2022
Matthew Power Literary Reporting Award

: A grant of $12,500 will be awarded to support the work of a promising early-career nonfiction writer on a story that uncovers truths about the human condition. Offered for the first time in 2015, the Award has been endowed by individuals and organizations touched by the life and work of Matthew Power, a wide-roving and award-winning journalist who sought to live and share the experience of the individuals and places on which he was reporting. Winners will have access to New York University's libraries and the Institute's facilities, including workspace (as available). / Due February 16, 2022
James H. Dunn, Jr. Memorial Fellowship

: The Dunn Fellowship is an opportunity for recent graduates to obtain hands-on experience in state government while obtaining tools for their future careers. Applicants must have completed a bachelor's or higher graduate degree in the 18 months before the program's commencement and must have demonstrated a commitment to excellence through academic honors, leadership ability, extracurricular activities, and community involvement. Fellowships are based in Springfield and Chicago, with one placement in Washington, D.C. Dunn Fellows are paid $35,000 annually and receive full state benefits. / Due February 16, 2022
Qatar Scholarship Program: This program offers Arabic language students from the U.S. who have already developed their Arabic at the intermediate and advanced levels the opportunity to master their skills in an intensive Arabic language program at Qatar University in Doha for an entire academic year. The scholarship includes tuition, room and board, RT airfare, local transportation, and books. All applicants must apply directly through Qatar University. Click here for more info / Due February 17, 2022
State Policy Fellowship Program

: State Policy Fellows spend two years with an influential state-based policy organization or with the Center on Budget and Policy Priorities in Washington, DC. Fellows research and write analyses on current policy issues; brief policymakers, journalists, and others on these issues; and serve as a resource for advocates and community groups. Candidates must have received a graduate degree in public policy, public affairs, economics, social work, public health, or a related field within the past year. Fellows receive a salary (approximately $45,000-$50,000) and benefits. / Due February 18, 2022
John A. Knauss Marine Policy Fellowship

: The NOAA Sea Grant John A. Knauss Marine Policy Fellowship, established in 1979, provides a unique educational experience to graduate students who have an interest in ocean, coastal, and Great Lakes resources and in the national policy decisions affecting those resources. The program matches highly qualified graduate students with "hosts" in the legislative and executive branch of government located in the Washington, D.C. area, for a one-year paid fellowship. Provides $45,000 for stipend and living expenses, and $9,000 to cover health insurance, moving expenses, academic degree-related activities, and fellowship-related activities. / Due February 18, 2022
Graduate Pre-Prospectus Summer Fellowships

: Pre-Prospectus Summer Fellowships will allow doctoral students to determine how the Cuban Heritage Collection at the University of Miami may serve their research needs as they prepare the dissertation prospectus. These are exploratory fellowships to determine if research resources in the CHC will support a dissertation. Fellowships of $1,500 will be granted for one month in residence between June 1 and August 31. / Due February 18, 2022
Goizueta Foundation Graduate Fellowship Program

: Goizueta Foundation Graduate Fellowship Program aims to expand the scholarship of Cuban, American, Latin, hemispheric, and international studies by providing funding to doctoral students interested in using the resources available at the University of Miami Cuban Heritage Collection (CHC) for dissertation research. Two fellowship types are offered, Graduate Pre-Prospectus Summer Fellowships, which provide one-month residence and $1,500, and Graduate Research Fellowships, which provide $3,000/month for 1-3 months in residence. / Due February 18, 2022
Hearst Journalism Fellowship

: The Fellowship is a two-year program focusing on multimedia journalism. It consists of two 12-month rotations at Hearst's top metro papers. Successful candidates will be those who show strong writing and technical digital skills. Anyone who has completed coursework and obtained a college degree by August 1 following the application deadline is eligible. Fellows receive a competitive salary and benefits, including vacation, health insurance, and moving expenses. Canadians and other foreign nationals are eligible to apply. However, the program does not sponsor visas or pay for travel to the final judging from outside the U.S. / Due February 18, 2022
Hudson Institute Political Studies Summer Fellowship

: Hudson Institute Political Studies offers to college students and recent graduates a six-week summer program in political theory and practice based in Washington, DC. The program will broaden and deepen their understanding of public policy and American political principles. Students participate free of charge, are given complimentary accommodations, and receive a $3,000 stipend to offset travel and other ancillary expenses. This program includes four components: rigorous seminars, a series of policy workshops, a distinguished speaker series, and a series of events that include travel to places of national and historical interest. / Due February 18, 2022
Looking for graduate funding? Sign up to discover and bookmark more than 1300 professional and academic fellowships in the ProFellow database.
© ProFellow, LLC 2021, all rights reserved.