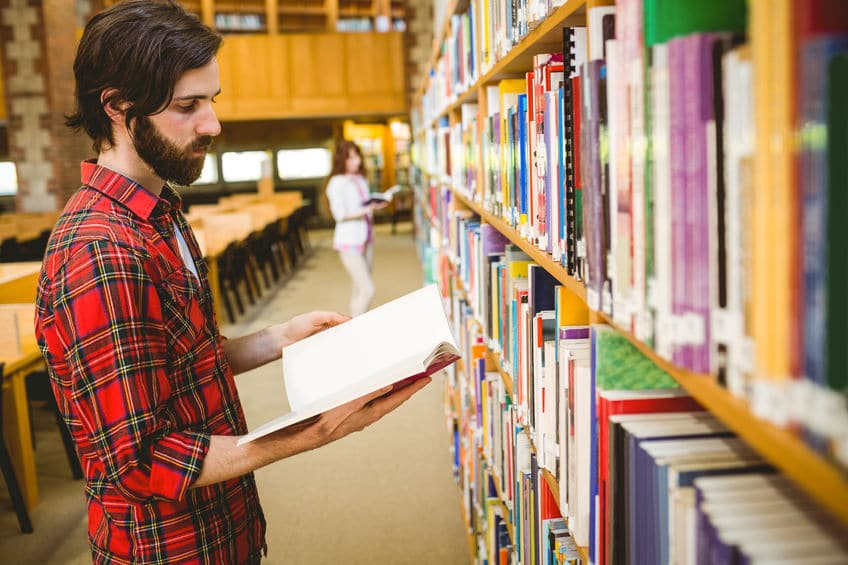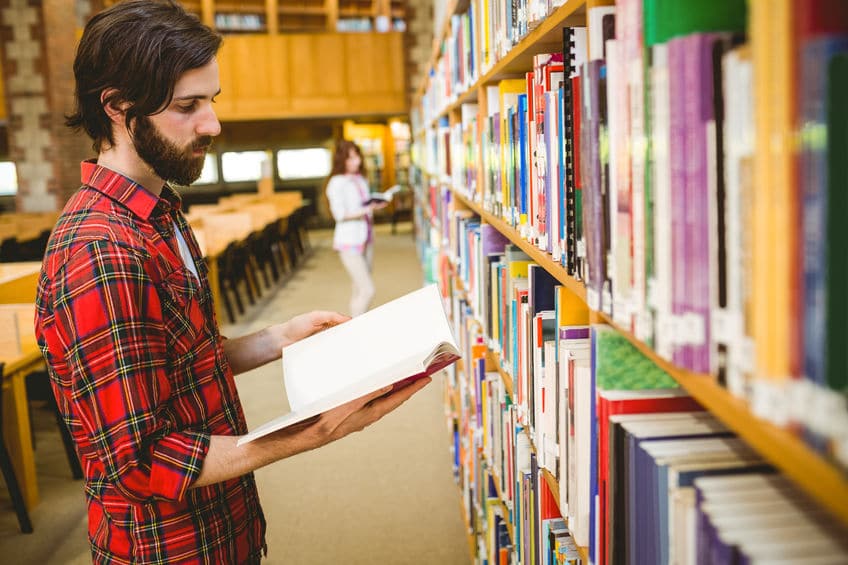 You've got 8 weeks to apply! This week's list includes short-term and summer programs located around the world. There are many opportunities for recent graduates, postdoctoral researchers, scientists, journalists, and other professionals. Apply now!
Not ready to apply this year? Click the links to bookmark these fellowships to your ProFellow account.
Upcoming Fellowship Deadlines: February 14 – 20, 2021
Humanity In Action Fellowship:

The HIA Fellowship programs bring together international groups of college students and recent graduates to explore national histories of discrimination and resistance, as well as examples of issues affecting different minority groups today. This 4-week summer fellowship in Europe is highly interdisciplinary, and features daily lectures and discussions with renowned academics, journalists, and activists. Eligible applicants are students and recent graduates (including international students) of universities in Bosnia and Herzegovina, Denmark, France, Germany, Greece, the Netherlands, Poland, Ukraine and the United States. HIA covers the costs of participation and accommodation. Deadlines vary by country. / Due February 14, 2021
Young Professionals Programme for Legal Empowerment (YPPLE): The Young Professionals Program for Legal Empowerment (YPPLE) aims to equip young legal professionals to become powerful change agents. The programme teaches fellows to develop a holistic understanding of how grassroots legal empowerment plays a catalytic role in bringing social change. The 2-year fellowship is open to young law graduates/legal professionals in India who wish to pursue a career in the field of human rights as lawyers, practitioners, researchers or academics. Fellows will engage in field based research and contribute to the advocacy work of their assigned organization. A monthly stipend of Rs. 25,000 is provided. / Due February 14, 2021
Hearst Journalism Fellowship

: The Fellowship is a two-year program focusing on multimedia journalism. It consists of two 12-month rotations at Hearst's top metro papers. Successful candidates will be those who show strong writing and technical digital skills. Anyone who has completed coursework and obtained a college degree by August 1 following the application deadline is eligible. Fellows receive a competitive salary and benefits, including vacation, health insurance and moving expenses. Canadians and other foreign nationals are eligible to apply. However, the program does not sponsor visas or pay for travel to the final judging from outside the U.S. / Due February 14, 2021
WARA Post-Doctoral Fellowship: The WARA Post-Doctoral Fellowship provides funding for 2 to 3 month's research in West Africa during the summer and is for the purpose of 1) completing or elaborating upon an earlier project; 2) initiating a new research project; or 3) enhancing understanding of a particular topic in order to improve teaching effectiveness or broaden course offerings. This competition is open to U.S. citizens already holding a Ph.D. who are currently affiliated with an academic institution or who work in another related domain. Each fellowship will provide round trip travel to a West African country not exceeding $2,500 and a stipend of up to $3,500. / Due February 15, 2021
WARA Pre-Doctoral Fellowship: The WARA Pre-Doctoral Fellowship provides funding for 2 to 3 month's summer research in West Africa. Fellows can prepare a doctoral research proposal or carrying out research related to the completion of another terminal degree program (e.g., MFA or MPH). Fellows are U.S. citizens enrolled in graduate programs at US. It is helpful if applicants are conversant in the appropriate African language. Each fellowship will provide round trip travel and a stipend of up to $3,500. The West African Research Center (WARC) in Dakar, Senegal may assist with academic contacts and affiliations and recommendations for lodging in the country chosen. / Due February 15, 2021
WARA Residency Fellowship: The West African Research Association offers Residencies for WARA member institutions to host a West African Scholar on their campus. Each residency will last 4-8 weeks and will provide the visiting scholar with opportunities for research, lecturing, and collaborative work with American colleagues. WARA will pay the round-trip travel costs of the selected scholar as well as a stipend of $3500 to help cover meals and local transportation costs. Host institutions are encouraged to provide additional support in the form of housing, office space, library privileges, laboratory facilities, or other supports for the period of the residency. / Due February 15, 2021
WARC Library Fellowship: The WARC Library Fellowship provides experience in West Africa for practicing librarians and for the next generation of Africana librarians and assists in capacity building at the library of the West African Research Center (WARC) in Dakar, Senegal. The Fellow will work on electronic cataloguing and electronic research databases and should have well-developed skills in these areas. The Fellowship lasts 6-8 weeks in June and July. Fellows are US citizens and recent graduates, graduate students or practicing librarians ideally with a working knowledge of French. Round trip travel to Dakar and a stipend of $2,500 are provided. / Due February 15, 2021
Study & Internship Program (SIP) in Germany

: A joint program of German Universities of Applied Sciences (UAS7) and DAAD, this program offers students a full academic semester of study abroad at one of the UAS7 universities in Germany followed by a one-semester professional internship experience in a company or research institute in Germany. Must be currently enrolled as sophomores or juniors in one of these fields – engineering, science, life sciences, business, management, economics, architecture, art, design, journalism, social work. If selected, you will receive a full tuition waiver for both semesters and are also eligible for a DAAD Scholarship or a UAS7 Travel Scholarship. / Due February 15, 2021
Swann Foundation Fellowships

: The Swann Foundation seeks to award one fellowship annually (with a stipend of up to $15,000) to assist the fellow in his/her ongoing scholarly research and writing projects in the field of caricature and cartoon. To be eligible, one must be a candidate for an M.A. or Ph.D. degree in an accredited graduate program in a university in the U.S., Canada or Mexico, or be engaged in postgraduate research within 3 years of receiving an M.A. or Ph.D. Individuals who are not U.S. residents but who otherwise meet the above academic qualifications may also apply and be considered for a fellowship, contingent upon the applicant's visa eligibility. / Due February 15, 2021
Smithsonian Mpala Postdoctoral Fellowship: One-year fellowships in Africa for postdoctoral scholars to conduct research in biology, anthropology, geology, hydrology, material science, social science and soil science at the Smithsonian Mpala Research Center. The Mpala Center is a site of multidisciplinary research and training in Kenya and welcomes scholars from around the world to apply. Postdoctoral and senior investigators work in association with the professional Smithsonian research staff and utilize the resources of the institution in their projects. A stipend of $50,400 is provided for the year plus an additional research allowance of up to $4,000. / Due February 15, 2021
Danone North America Gut Microbiome, Yogurt and Probiotics Fellowship Grant: Two $25,000 grants are available to individuals in undergraduate, graduate or post-doctoral studies who show strong interest in exploring the gut microbiome, probiotics and/or yogurt. Established in 2012, the Dannon Fellowship Grant has expanded to include the gut microbiome in recognition of its remarkable potential on the human body – including immune health, brain health, and proper digestion and absorption. In addition to the $25,000 award, Dannon Fellows are connected to each other through this scholarship, encouraging collaboration, communication, and future opportunity in the field. Must be enrolled at at an accredited U.S. Institution. / Due February 15, 2021
Graduate Fellowship in Regional Science

: Graduate students enrolled in Ph.D. programs in North America are encouraged to apply for the Thirteenth Benjamin H. Stevens Graduate Fellowship in Regional Science. Regional Science is a multidisciplinary field concerned with the theory and method of urban and regional phenomena. Regional Scientists apply theoretical and empirical frameworks and methods of the social and other sciences, as well as develop new ones specifically for regional analysis and policy. The Fellowship consists of a stipend in the amount of $30,000 (U.S.), paid over a twelve-month period. / Due February 15, 2021
Smithsonian Tropical Research Institute Short-term Fellowships

: The Smithsonian Tropical Research Institution (STRI) in Panama allows selected candidates to come to STRI year-round and is an excellent resource to provide support for graduate students and introduce them to tropical research. Although focused primarily on graduate students, awards are occasionally given to undergraduate and postdoctoral candidates. These fellowships enable selected candidates to work in the tropics and explore research possibilities at STRI. Fellowships may provide a modest stipend to cover living expenses while at STRI (currently $800/month). / Due February 15, 2021
Raiziss/de Palchi Translation Awards

: The Raiziss/de Palchi Translation Awards recognize outstanding translations into English of modern Italian poetry through a $10,000 book prize and a $25,000 fellowship, given in alternating years. Candidates must be American translators currently engaged in the translation of twentieth-century Italian poetry. The fellowship provides a stipend of $25,000 and a 5-week residency at the American Academy in Rome. Applicants must be U.S. citizens. / Due February 15, 2021
Wallenberg Academy Fellows

: The purpose of the Wallenberg Academy Fellows program in Sweden is to give young researchers working conditions that enables them to focus on research and tackle difficult, long-term research questions. The program addresses young researchers in medicine, natural sciences, engineering and technology, humanities and social sciences. Swedish universities are invited to nominate candidates for the program. The Swedish Academies will evaluate and select the most promising researchers and the universities will then take long-term responsibility for these individuals. Fellows will receive grants for 5 years of SEK 1,000,000 – 2,000,000/year. / Due February 15, 2021
Cleveland Foundation Public Service Fellowship

: The Cleveland Foundation Public Service Fellowship offers emerging young leaders from across the country the skills and networks needed to create the community they envision and jumpstart a career in public service. A select group of 3-5 Fellows will spend a year embedded in public sector agencies in Cleveland working on the front lines of civic innovation. If you are a recent college graduate considering a public service career, choose Cleveland and continue the reinvention of a Rustbelt city on the rise. The 12 month fellowship includes a $35,000 salary with health benefits. / Due February 15, 2021
Mercatus MA Fellowship

: The Mercatus MA Fellowship is a two-year, competitive, full-time fellowship program for students pursuing a master's degree in economics at George Mason University who are interested in gaining an advanced degree in applied economics in preparation for a career in public policy. Students who anticipate working in public policy—as researchers, policy analysts, journalists, etc.—are ideal candidates for this fellowship. The total award of up to $80,000 (over two years) includes a monthly stipend, full tuition support (nine credits per semester), and practical experience conducting and disseminating research with Mercatus scholars and staff on pertinent policy issues. / Due February 15, 2021
Young Fellows Program

: Young Fellows spend 11 months working with key staff members at the Friends Committee on National Legislation (FCNL) to build expertise in advocacy from a public interest perspective. The program is full-time and paid a salary at the DC living wage standard with benefits. Fellows work under the title "program assistant" and work directly with FCNL lobbyists and other senior staff, gaining first-hand knowledge of the legislative process and the organizing and communications work that is necessary for policy change. The fellowship begins in late August. / Due February 15, 2021
NEH-Hagley Postdoctoral Fellowship on Business, Culture, and Society

: An in-residence postdoctoral fellowship at the Hagley research library to perform historical research on business and its impact on the world. Scholars can connect their research to other topics in the humanities and social sciences to explain the impact business has had on them and all of the library's resources will be available for the fellow to aid their research. Fellows must be U.S. citizens or a foreign national who have lived in the U.S. for at least 3 years. The fellowships are for either 4 or 8 months and include lodging, a stipend of $4,200/month and an office space. / Due February 15, 2021
MD Anderson Postdoctoral Fellowship in Cancer Prevention

: The Cancer Prevention Research Training Program at The University of Texas MD Anderson Cancer Center prepares scientists and clinicians to achieve leadership roles as research investigators in the field of cancer prevention and control. Trainees are immersed in the type of cross-disciplinary research environment typical of cancer prevention and control research. The program is for 2 years and awardees receive an annual salary of $51,000 plus other benefits. Applicants must have already earned or within 5 months of earning a doctoral degree in health science or related disciplines by the application deadline. / Due February 15, 2021
IEG Fellowships for Doctoral Students

: The Leibniz Institute fellowships support doctoral researchers from Germany and abroad who have at least a Master's level degree in history, theology or another discipline which works historically. They must have been pursuing their doctorate for no more than three years at the time of taking up the scholarship, though exceptions may be made in exceptional circumstances. Fellows are invited to the Institute in Mainz, Germany, where they will conduct research related to their thesis. Fellows receive € 1,350 a month throughout their visit. / Due February 15, 2021
ACMS Field Research Fellowship Program

: The American Center for Mongolian Studies is inviting applications to conduct field research in humanities, sciences and social sciences, for at least 6 weeks in Mongolia. Fellows must be US citizens with at least a bachelor's degree and currently enrolled or employed at a university or college. The projects will be conducted between May and October with a up to $4,000 award given with additional funding for travel. The goal of the fellowship is to assist as many researchers as possible to participate in a field research experience in Mongolia. / Due February 15, 2021
The Jills House Fellowship

: The Jill's House Fellowship is an intensive year of service in the Washington, D.C. area for recent college grads who have an interest in working with children with intellectual disabilities. Through paid full-time work experience, intentional community, and opportunities to grow in faith, fellows will have the tools to grow and enrich every area of their lives. Fellows receive furnished housing, hourly pay, mentorship and sponsored social outings. The program offers rolling admission. / Due February 15, 2021
Botstiber Institute for Austrian-American Studies

: The Botstiber Institute for Austrian-American Studies (BIAAS) seeks grant proposals for events aimed at promoting an understanding of the historic relationship between the United States and Austria. Eligible fields include, but are not limited to, history, politics, economics, law, cultural studies, and public history. Grant applications may include support for conferences, symposia, seminars, exhibits, workshops, lectures, and other public events. The maximum funding an applicant may seek is $25,000. / Due February 15, 2021
Hugh Morris Fellowship

: The Hugh Morris Fellowship supports a graduate or PhD student at a Canadian University to undertake a program of self-guided travel and experiential learning for studies related to earth, geology, environment, water, alternative energy, climate change, sustainability, or the social impact, social sciences, or design sciences concerned with earth, sustainability or environmental issues. The Foundation will privilege learning programs that seek to ultimately contribute to global sustainability or lead to significant social impact. Fellows receive funding up to a maximum of $40,000 Cdn. / Due February 15, 2021
The Global Jewish Service Corps Fellowship: The American Jewish Joint Distribution Committee (JDC) is offering a year-long, fully-funded fellowship for young Jews (between 20 and 40) to engage with the organization's global mission overseas. The JDC Entwine Global Jewish Service Corps Fellowship (JSC) is internationally recognized to develop leadership with a Jewish perspective. Between 12 and 20 fellows are matched with field placements in communities that are looking for their particular skills and background experience. In addition to the field-placement, there are three leadership retreats and monthly coaching for each fellow. / Due February 15, 2021
CAPAL Public Service Scholarship Program: CAPAL's Public Service Scholarship Program awards scholarships to undergraduate and graduate students who will be serving in unpaid public service internships over the summer in the Washington, DC area. These scholarships are intended to enable outstanding students with leadership potential to work full-time and learn ways to influence their local communities and the Asian American, Native Hawaiian, and Pacific Islander (AANHPI) community. Recipients of the scholarships are responsible for securing their own internship opportunity. Recent graduates planning to attend graduate school in the fall are eligible. / Due February 15, 2021
Spencer Fellowship for Education Reporting: The Spencer Fellowship for Education Reporting is open to journalists, educators and education policy researchers who want to develop an ambitious, long-form journalism project to advance the understanding of education. Each fellow will receive a $75,000 stipend plus research expenses to support their academic year studying with professors throughout the Columbia campuses and working on projects under the guidance of mentors at Columbia Journalism School. Applications are open to U.S. and international journalists but projects must be done in English. / Due February 15, 2021
CAPAL Internship Program: The Conference on Asian Pacific American Leadership's summer Internship Programs provides two opportunities for current undergraduate and graduate students to work on issues relevant to Asian Pacific Americans. Public Service Interns work in the Washington, DC area on policy or scientific research, project coordination and management, business, law, communications, and more. Public Service Field Interns work within public sector positions throughout the U.S. and conduct field research, perform site visits to local communities, and present their findings to various partners. Field and DC-based interns interact over the course of the program. / Due February 15, 2021
Matthew Power Literary Reporting Award

: A grant of $12,500 will be awarded to support the work of a promising early-career nonfiction writer on a story that uncovers truths about the human condition. Offered for the first time in 2015, the Award has been endowed by individuals and organizations touched by the life and work of Matthew Power, a wide-roving and award-winning journalist who sought to live and share the experience of the individuals and places on which he was reporting. Winners will have access to New York University's libraries and the Institute's facilities, including work space (as available). / Due February 16, 2021
Soros Justice Fellowships in Media: The Soros Justice Fellowships Program's Media Fellowships support writers, print and broadcast journalists, bloggers, filmmakers, and other individuals with distinctive voices proposing to complete media projects that engage and inform, spur debate and conversation, and catalyze change on important U.S. criminal justice issues. Media Fellowships are 12 months in duration, and fellows are expected to make their projects their full-time work during the term of the fellowship. Projects can begin in either the spring or fall. Fellows receive a stipend of $58K or $80K, as well as funding for project-related expenses and health insurance. / Due February 17, 2021
Soros Justice Fellowships in Advocacy: The Soros Justice Fellowships Program's Advocacy Fellowships fund lawyers, advocates, grassroots organizers, researchers, and others with unique perspectives to undertake full-time criminal justice reform projects at the local, state, and national levels. Projects may range from litigation to public education to coalition-building to grassroots mobilization to policy-driven research. Advocacy Fellowships are 18 months in duration, may be undertaken in conjunction with a host organization, and can begin in the spring or fall. Fellows receive a total stipend of $87K or $120K and funding for health insurance and student loan reimbursement. / Due February 17, 2021
Soros Justice Fellowships for Youth Activists: The Soros Justice Youth Activist Fellowships, in partnership with the Open Society Youth Exchange, support outstanding individuals age 18 to 25 to take on projects of their own design that address some aspect of the U.S. criminal justice system. Projects can range from public education and training to grassroots organizing and policy advocacy to social media campaigns and other forms of creative communications. Youth Activist Fellowships must be undertaken in partnership with a host organization. Projects can be full-time or part-time, 12 or 18 months. Provided an award of $52,500 for full-time, 18-month projects (the award is pro-rated for part-time or 12-month projects), plus project-related expenses. / Due February 17, 2021
Qatar Scholarship Program

: This program offers Arabic language students from the U.S. who have already developed their Arabic at the intermediate and advanced levels the opportunity to master their skills in an intensive Arabic language program at Qatar University in Doha for an entire academic year. The scholarship includes tuition, room and board, RT airfare, local transportation and books. All applicants must apply directly through Qatar University. / Due February 18, 2021
Robertson Leadership Fellows (RLF): The Robertson Leadership Fellows Program offers candidates from non-education backgrounds the opportunity to swiftly advance their leadership and managerial skills. The 24-month fellowship offers an accelerated, highly-competitive pathway to educational leadership, as principals-in-training at Success Academy. Fellows embed in a school community as a teacher and a leader, receive progressive training, coaching, and mentorship, and engage with enterprise-wide initiatives and top leadership and emerge prepared to lead a Success Academy school or adapt the SA model to any school across the country. Fellows receive a stipend and a full benefits package. / Due February 18, 2021
John A. Knauss Marine Policy Fellowship

: The NOAA Sea Grant John A. Knauss Marine Policy Fellowship, established in 1979, provides a unique educational experience to graduate students who have an interest in ocean, coastal and Great Lakes resources and in the national policy decisions affecting those resources. The program matches highly qualified graduate students with "hosts" in the legislative and executive branch of government located in the Washington, D.C. area, for a one year paid fellowship. Provides $45,000 for stipend and living expenses, and $9,000 to cover health insurance, moving expenses, academic degree-related activities, and fellowship-related activities. / Due February 19, 2021
Hudson Institute Political Studies Summer Fellowship

: Hudson Institute Political Studies offers top undergraduates and recent graduates a six-week summer program in political theory and practice based in Washington, DC. The program will broaden and deepen their understanding of public policy and American political principles. Students participate free of charge, are given complimentary accommodations, and receive a $3,000 stipend to offset travel and other ancillary expenses. This program includes four components: rigorous seminars, a series of policy workshops, a distinguished speaker series, and a series of events that include travel to places of national and historical interest. / Due February 19, 2021
State Policy Fellowship Program: State Policy Fellows spend two years with an influential state-based policy organization or with the Center on Budget and Policy Priorities in Washington, DC. Fellows research and write analyses on current policy issues; brief policymakers, journalists, and others on these issues; and serve as a resource for advocates and community groups. Candidates must have received a graduate degree in public policy, public affairs, economics, social work, public health, or a related field within the past year. Fellows receive a salary (approximately $45,000-$50,000) and benefits. / Due February 19, 2021
CHCI Graduate Fellowship: The CHCI Graduate Fellowship seeks to enhance participants' leadership abilities, strengthen professional skills and produce more competent and competitive Latino professionals. The nine month paid fellowship program offers exceptional Latinos who have earned at least a master's degree within three years of the program start date with unparalleled hands-on experience in a Congressional office or committee. Topic areas include Higher Education, Secondary Education, Health, Housing, Law and STEM (Science, Technology, Engineering and Math). Fellows receive a salary, benefits and roundtrip airfare to Washington, DC. / Due February 19, 2021
© Victoria Johnson 2020, all rights reserved.