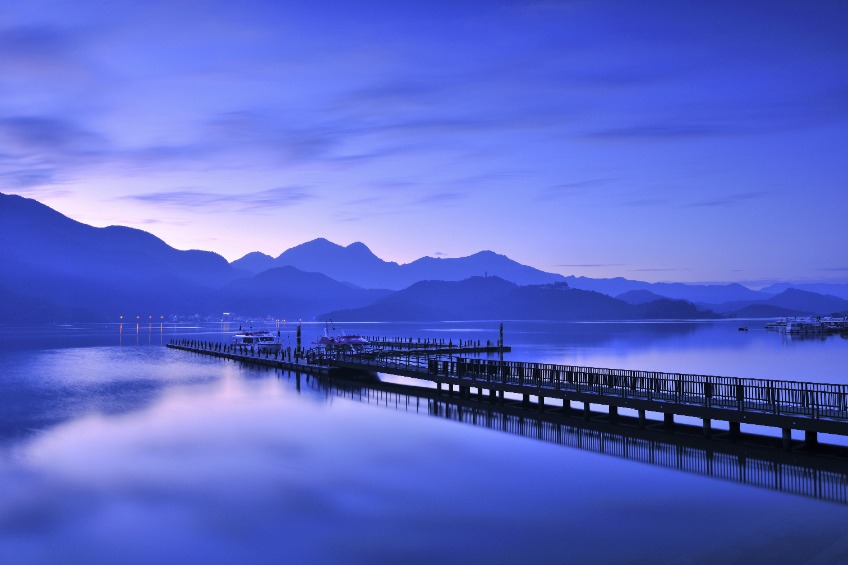 This list of upcoming fellowship deadlines includes programs for summer political science and public policy study, journalism on underreported subjects, Scottish studies, STEM teaching, and funding opportunities for PhD students in food science and agriculture. There are 8 weeks left to apply, so start your application now!
Not ready to apply this year? Click the links to bookmark these fellowships to your ProFellow account.
Upcoming Fellowship Deadlines: February 19 – 25, 2023
Rutgers University is offering the Eagleton Science and Politics Fellowship, which will place PhD-level scientists and engineers into New Jersey State legislative or executive offices as science aides for a full year. Supported by a stipend, selected Fellows will participate in an intensive summer training seminar focused on New Jersey state politics and government. All scientists and engineers with a PhD-level degree can apply and students in their final year of study, however, must complete their defense and all degree requirements by July 1 of the fellowship period. / Apply by February 20, 2023
Generation West Virginia's Impact Fellowship invites tomorrow's leaders to work, live and give in West Virginia by offering yearlong, paid fellowships at some of the Mountain State's most innovative companies. During the course of a year, Impact Fellows work four days a week at one of the participating companies, while dedicating one day a week to donating their brain power, time, and expertise to projects in partnership with local non-profit organizations. Early- and mid-career professionals from many different fields are invited to apply. The program pays a minimum of $31K a year and includes full benefits. / Apply by February 20, 2023
The Reporting Award supports a work of journalism in any medium on significant underreported subjects in the public interest. The Institute will select up to two winners of the Reporting Award. Each winner may receive a different amount of money, at the discretion of the Committee. The maximum award is $12,500.  Winners will have access to New York University's libraries and the Institute's facilities, including workspace (as available). The Institute expects that the completed work will be published in a reputable media outlet of wide circulation. / Apply by February 21, 2023
CDC Evaluation Fellows work under the leadership of CDC's Chief Evaluation Officer; they will be matched with CDC host programs in Atlanta to work on program evaluation activities for/with those programs for two years. Fellows are Ph.D. or master's degree professionals with backgrounds in evaluation, behavioral and social sciences, public health, and other disciplines relevant to CDC's work. Successful applicants also typically have significant experience in applied evaluation projects. Fellows are typically based in Atlanta, although we have had some Fellows at CDC Centers in Washington, DC. Fellows receive a monthly stipend depending on education level and experience. Non-U.S. citizens are eligible to apply. / Apply by February 21, 2023
The Chinese Language Fellowship Program (CLFP) is a nationwide initiative to support American Ph.D. students with a fellowship of up to $50,000 so that they can devote one year to intensive Chinese language training at an institution of the fellow's choice, generally in China or Taiwan. Fellows must be Ph.D. students with a focus on China and policy. Fellows must also demonstrate an intermediate Chinese language ability. / Apply by February 21, 2023
Hudson Institute Political Studies offers college students and recent graduates a six-week summer program in political theory and practice based in Washington, DC. The program will broaden and deepen their understanding of public policy and American political principles. Students participate free of charge, are given complimentary accommodations, and receive a $3,000 stipend to offset travel and other ancillary expenses. This program includes four components: rigorous seminars, a series of policy workshops, a distinguished speaker series, and a series of events that include travel to places of national and historical interest. Check the website for priority deadlines. / Apply by February 21, 2023
The scheme of early-career awards provides funding for early-career researchers from any discipline who are ready to develop their research identity. Innovative projects will deliver shifts in understanding that could improve human life, health, and well-being. By the end of the award, fellows will be ready to lead their own independent research program. A Wellcome Early-Career Award provides a salary for the grant holder and up to £400,000 for research expenses. The host organization should be based in the UK, the Republic of Ireland, or low- or middle-income countries (apart from India and mainland China). / Apply by February 21, 2023
Western Michigan University Graduate Education and the Professoriate (WMU-GEP) Fellowships are available to U.S. citizens who derive from African-American, Hispanic, Native Hawaiian or Other Pacific Islander, or Native American (with tribal affiliation) heritage and who have secured regular admission to a doctoral degree program in a STEM (science, technology, engineering, or mathematics) or SBE (sociology, political science, psychology, or economics) area. The GEP Fellowship is competitive and awarded to exceptional students. / Apply by February 22, 2023
The College of Agriculture and Life Sciences at North Carolina State University is offering Future Leaders for Food and Agriculture (FFAR) Fellowships for PhD students. The program is designed for PhD students who have 3-years remaining in their degree program. An industry sponsor and confirmed PhD faculty advisor will be required for each fellow to work with virtually and during annual one-week residential sessions. The 3-year fellowship is jointly funded by FFAR and industry or analogous sponsors with the goal of developing the fellows' "soft skills" in the field of agriculture and life science. / Apply by February 22, 2023
Early Career Fellowships aim to provide career development opportunities for those who are at a relatively early stage of their academic careers, but who have a proven record of research. All candidates must hold a doctorate or have equivalent research experience. Applicants must either hold a degree from a UK higher education institution or must hold an academic position in the UK (e.g. fixed-term lectureship, fellowship). The intention is to support the career development of those building an academic career within the UK. The Trust will contribute 50% of each Fellow's total salary up to £25,000 per annum and provides a £6000/year research expenses allowance. / Apply by February 23, 2023
The fellowship provides a bursary of US$3000/£1800 towards travel and accommodation in support of research on any aspect of eighteenth-century Scottish studies. It is open to post-doctoral scholars of all nationalities, in all disciplines, and at all career levels. The Fellowship is for 2-6 months and may be taken at any time of the year. Fellows are expected to be in residence in Edinburgh for the duration of the Fellowship and to participate fully in IASH activities. IASH is housed in an eighteenth-century courtyard close to the Edinburgh University Library, and about twenty scholars are in residence at any time. / Apply by February 24, 2023
Transition your previous science, tech, engineering, or math industry experience into a teaching career. EnCorps provides a career pathway that supports and guides you to transition to teaching, first by guest teaching in a low-income school for 2-5 hours per week. EnCorps provides 1:1 coaching, a cohort of peers, online and in-person training, teacher licensing options, and a network of partner schools. Applicants must have 1+ years of work or research experience as a STEM industry professional and currently live in Greater San Francisco Bay Area, Greater Los Angeles Area, San Diego, New York City, or Denver, CO. / Apply by February 24, 2023
Looking for graduate funding?

Sign up

 to discover and bookmark more than 2,400 professional and academic fellowships in the ProFellow database.