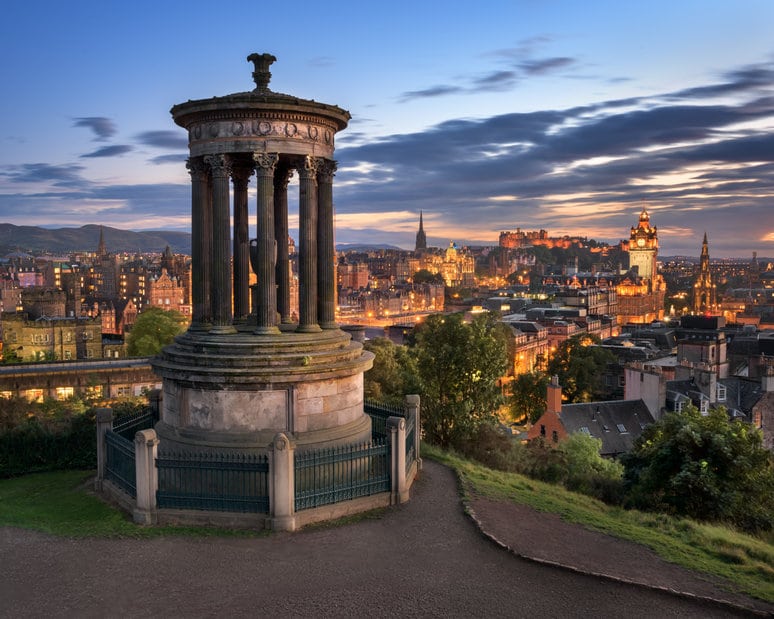 This list of upcoming fellowship deadlines includes programs for young leaders, students, and professionals. There are many fellowships around the world for language study, research, and more. You've got 8 weeks to apply! Apply now!
Not ready to apply this year? Click the links to bookmark these fellowships to your ProFellow account.
Upcoming Fellowship Deadlines: February 20 – 26, 2022
Summer Institutes for US Undergraduates:

The US-UK Fulbright Commission offers special Summer Institutes for US citizens to come to the UK. These summer programs provide the opportunity for US undergraduates with at least 2 years of undergraduate study left to complete, to come to the UK on a 3-6 week academic and cultural summer program. Participants will get the opportunity to experience an exciting academic program at a highly regarded UK University and explore the culture, heritage, and history of the UK. The fellowship covers RT airfare from the US to the UK, tuition, and fees at the host university/institution, accommodation and meals, and in some cases a small daily allowance. / Due February 21, 2022
The Reporting Award

: The Reporting Award supports a work of journalism in any medium on significant underreported subjects in the public interest. The Institute will select up to two winners of the Reporting Award. Each winner may receive a different amount of money, at the discretion of the Committee. The maximum award is $12,500.  Winners will have access to New York University's libraries and the Institute's facilities, including workspace (as available). The Institute expects that the completed work will be published in a reputable media outlet of wide circulation. / Due February 22, 2022
FFAR Fellowship Program

: The College of Agriculture and Life Sciences at North Carolina State University is offering Future Leaders for Food and Agriculture (FFAR) Fellowships for Ph.D. students. The program is designed for Ph.D. students who have 3-years remaining in their degree program. Industry sponsors and confirmed Ph.D. faculty advisors will be required for each fellow to work with virtually and during annual one-week residential sessions. The 3-year fellowship is jointly funded by FFAR and industry or analogous sponsors with the goal of developing the fellow's "soft skills" in the field of agriculture and life science. / Due February 22, 2022
Chinese Language Fellowship Program: The Chinese Language Fellowship Program (CLFP) is a nationwide initiative to support American Ph.D. students with a fellowship of up to $50,000 so that they can devote one year to intensive Chinese language training at an institution of the fellow's choice, generally in China or Taiwan. Fellows must be Ph.D. students with a focus on China and policy. Fellows must also demonstrate an intermediate Chinese language ability. Click here for more info/ Due February 22, 2022
Graduate Education and the Professoriate Fellowship

: Western Michigan University Graduate Education and the Professoriate (WMU-GEP) Fellowships are available to U.S. citizens who derive from African-American, Hispanic, Native Hawaiian or Other Pacific Islander, or Native American (with tribal affiliation) heritage and who have secured regular admission to a doctoral degree program in a STEM (science, technology, engineering, or mathematics) or SBE (sociology, political science, psychology, or economics) area. The GEP Fellowship is competitive and awarded to exceptional students. Recipients of the WMU-GEP Fellowship will receive an annual stipend of $18,202. / Due February 23, 2022
Leverhulme Trust Early Career Fellowship

: Early Career Fellowships aim to provide career development opportunities for those who are at a relatively early stage of their academic careers, but who have a proven record of research. All candidates must hold a doctorate or have equivalent research experience. Applicants must either hold a degree from a UK higher education institution or must hold an academic position in the UK (e.g. fixed-term lectureship, fellowship). The intention is to support the career development of those building an academic career within the UK. The Trust will contribute 50% of each Fellow's total salary up to £25,000 per annum and provides a £6000/year research expenses allowance. / Due February 24, 2022
Daiches-Manning Memorial Fellowship in 18th-Century Scottish Studies

: The fellowship provides a bursary of US$3000/£1800* towards travel and accommodation in support of research on any aspect of eighteenth-century Scottish studies. It is open to post-doctoral scholars of all nationalities, in all disciplines, and at all career levels. The Fellowship is for 2-6 months and may be taken at any time of the year. Fellows are expected to be in residence in Edinburgh for the duration of the Fellowship and to participate fully in IASH activities. IASH is housed in an eighteenth-century courtyard close to the Edinburgh University Library, and about twenty scholars are in residence at any time. / Due February 25, 2022
IGLP Residential Fellowship Program

: The Institute for Global Law and Policy (IGLP) Residential Fellowship Program at Harvard Law School offers full or partial doctoral and post-doctoral one-year fellowships to a small number of scholars pursuing research in areas related to the IGLPs ongoing work. The Institute welcomes applications from interested doctoral and post-doctoral scholars who are currently pursuing research in the areas of global law, economic policy, and social justice. Fellows are awarded a competitive stipend commensurate with experience. / Due February 25, 2022
Poynter-Koch Media and Journalism Fellowship

: The Charles Koch Institute's Media and Journalism Fellowship provides promising writers, reporters, and multimedia professionals the opportunity to develop and refine their professional skills while working full-time in the industry. The year-long fellowship offers a world-class curriculum and an individualized experience—including summits, online webinars, professional skills training, industry speakers, and mentoring—for the next generation of journalists and storytellers. This fellowship was created for those who share the Charles Koch Institute's dedication to free speech and the role of a free press in society. Salary is commensurate with work experience and educational background. / Due February 25, 2022
Looking for graduate funding? Sign up to discover and bookmark more than 1300 professional and academic fellowships in the ProFellow database.
© ProFellow, LLC 2021, all rights reserved.