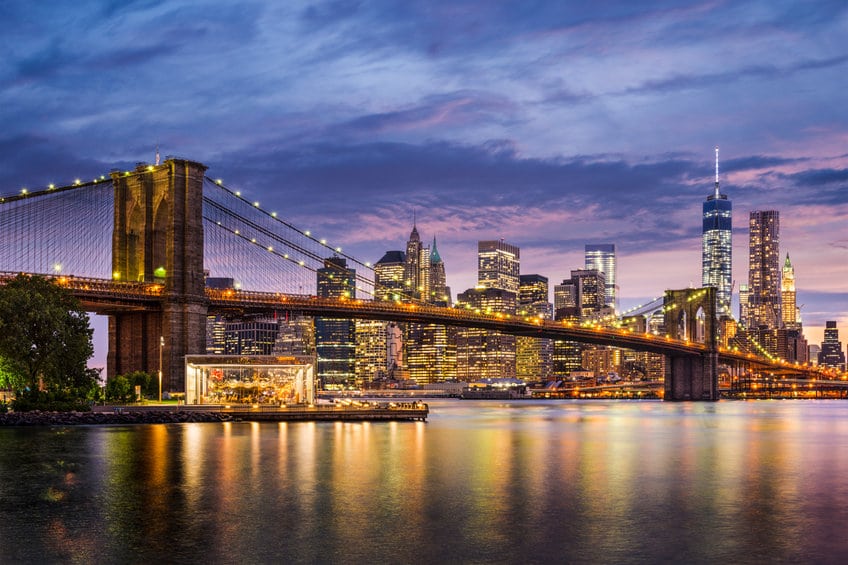 This list of upcoming fellowship deadlines includes a number of fellowships for various career stages and fields! There are programs for young leaders, undergraduate students, graduate students, and postdoctoral scholars. There are opportunities for funding to complete social impact projects, research grants, and scholarships for graduate school. You've got 8 weeks to apply! Apply now!
Not ready to apply this year? Click the links to bookmark these fellowships to your ProFellow account.
Upcoming Fellowship Deadlines: February 6 – 12, 2022
Teach For India:

The Teach For India Fellowship program is a 2 year full-time paid commitment in which we place the most promising graduates and professionals as full-time teachers in under-resourced and low-income schools. Students and professionals with a Bachelor's Degree at the time of joining the Fellowship are invited to apply. Applicants need to be either of Indian citizenship or of Indian origin. Teach For India Fellows will be paid a salary of Rs. 17,500 per month. Four deadlines, check the website. / Due February 6, 2022
Innovation School Fellowship

: The Mind Trust seeks talented leaders to launch high-quality, autonomous schools within the largest district in Indianapolis. Innovation School Fellows have the unprecedented opportunity to launch schools that have the freedoms, flexibilities, and autonomies of charter schools and the financial support and services of a district school, including a school building at little to no cost. Each fellow receives one or two years salary at up to $100,000 a year, healthcare, and benefits as they develop their school model. The Mind Trust seeks highly effective leaders, teachers, and charter operators with a proven track record of success and an entrepreneurial mindset. Statements of Intent due January 9, 2022, before the final application submission. / Due February 6, 2022
California Executive Fellowship Program (Capital Fellows)

: The Executive Fellowship Program is sponsored by the Center for California Studies at California State University, Sacramento (Sacramento State), and the Office of the Governor to provide an experiential learning opportunity in California state government. California's executive branch is one of the most dynamic in the United States. Executive Fellows function as full-time professional staff in executive offices at various levels of California's executive branch which includes the office of the governor, constitutional offices, cabinet secretaries, commissions, and departments. / Due February 7, 2022
Jesse Marvin Unruh Assembly Fellowship (Capital Fellows)

: This unique program provides an opportunity for individuals over the age of 20, from all backgrounds, to directly participate in the legislative process. Each year, 18 individuals are selected to participate in the program. The 11-month fellowship provides an introduction to public policy formation and adoption in the California Legislature through full-time work as a professional legislative staff member. Assembly fellows receive fully-paid enrollment at California State University, Sacramento (Sacramento State), and earn graduate units for seminars taught by faculty from the Sacramento State Political Science Department. / Due February 7, 2022
Judicial Administration Fellowship (Capital Fellows)

: The fellowship program is both academic and professional. Includes full-time professional staff placements include California trial and appellate courts throughout the state and the Administrative Office of the Courts. All persons with a four-year college degree, including recent graduates and mid-career applicants, are eligible to apply. Upon acceptance into the program, fellows are enrolled as graduate students in Public Policy and Administration at Sacramento State and attend regularly scheduled academic seminars. During the course of the fellowship, fellows earn graduate units for the successful completion of all academic requirements. / Due February 7, 2022
California Senate Fellows Program (Capital Fellows)

: This program offers college graduates a paid, full-time legislative staff position in the California State Capitol for 11 months. The fellowship program's primary goals include exposing people with diverse life experiences and backgrounds to the legislative process by providing research and other professional staff assistance to the Senate. Senate Fellows receive fully-paid enrollment at California State University, Sacramento (Sacramento State), and earn graduate units for seminars taught by faculty from Sacramento State's Political Science Department. The graduate seminars are a required segment of the fellowship program. / Due February 7, 2022
Lindemann Trust Fellowships

: The English-Speaking Union offers up to five grants a year worth $100,000 each for postdoctoral scientists to carry out research in the USA. The Fellowships are awarded to graduates of exceptional promise in both the pure and applied physical sciences who have shown the capacity for producing original research. Each fellowship lasts for two years and supports research in the fields of astronomy, biophysics, chemistry, engineering, geology, geophysics, mathematics, and physics. To be eligible to apply, candidates must be British or Commonwealth citizens, a resident in the UK, and have recently completed a doctorate or be expecting to complete before the fellowship. / Due February 7, 2022
Allegheny Mountain School Fellowship

: The funded 18-month Fellowship prepares and empowers individuals to become teachers and ambassadors for a more vibrant and accessible local food system. In the first six months of the program (Phase I), Fellows study food system issues and opportunities and gain hands-on experience on a diversified farm. Over the course of the next year (Phase II), Fellows apply their training as they work with service organizations on community projects designed to build healthy communities through food and education. Fellows receive a $1,000 stipend upon the successful completion of Phase I and an annual stipend of $18,000 (fewer payroll taxes) during Phase II. / Due February 7, 2022
The Davis Projects for Peace Grants

: Davis Projects for Peace is an initiative for undergraduate students at the Davis United World College Scholars Program partner schools to design grassroots projects for the summer – anywhere in the world – which promote peace and address the root causes of conflict among parties. Through a competition on over 90 campuses, projects will be selected for funding at $10,000 each. Undergraduate students at any of the Davis UWC Scholar schools (including seniors who would complete their projects after graduation) are eligible. Each involved campus has a designated official to coordinate the process on each campus. Please check internal deadlines. / Due February 7, 2022
Young Fellows Program: Young Fellows spend 11 months working with key staff members at the Friends Committee on National Legislation (FCNL) to build expertise in advocacy from a public interest perspective. The program is full-time and paid a salary at the DC living wage standard with benefits. Fellows work under the title "program assistant" and work directly with FCNL lobbyists and other senior staff, gaining first-hand knowledge of the legislative process and the organizing and communications work that is necessary for policy change. The fellowship begins in late August. Click here for more information / Due February 7, 2022
CAF Medical Research Grants and Fellowships

: The Cooley's Anemia Foundation is accepting applications for medical research grants and fellowships in areas related to thalassemia. The awards are in 3 categories: Support for Ongoing Clinical Research in Thalassemia; Clinical Trials in Thalassemia Cell and Gene Therapy; and Research Fellowships. Applicants from all disciplines and backgrounds (MD, RN, Ph.D., MPH, MSW, or other disciplines) are encouraged to apply. Support for Ongoing Clinical Research in Thalassemia is $50,000 annually; Clinical Trials in Thalassemia Cell and Gene Therapy is $75,000 annually. / Due February 7, 2022
Beinecke Scholarship Program

: The Beinecke Scholarship Program is open to college juniors who intend to pursue graduate study in the arts, humanities, and social sciences at any accredited university. Each scholar receives $4,000 prior to matriculating in graduate school and $30,000 while attending graduate school. The funding must be used within five years of completing undergraduate studies. A total of 18 new scholarships are awarded each year from more than 100 nominations. Nomination by a participating college or university is required. The nomination deadline is in late February or early March and each college can nominate only one student for the award. / Due February 9, 2022
FAO Schwarz Fellowship:

The FAO Schwarz Fellowship offers seven paid two-year Fellowships at high-impact nonprofit organizations in New York City, Boston, and Philadelphia to college seniors who have the potential to become future social impact leaders. These transformative Fellowship experiences combine direct service and special projects with professional development, mentoring, and networking opportunities and help Fellows launch successful careers in the nonprofit sector. A salary of $35k first year, $40k a second year (including a $2k end of Fellowship bonus) is provided along with full health care benefits and a free subway pass. / Due February 10, 2022
MacDowell Colony Fellowship

: The MacDowell Colony is the nation's leading artist colony located in Peterborough, New Hampshire. Each year about 300 Fellowships, or residencies, are awarded to artists in seven disciplines: architecture, film/video arts, interdisciplinary arts, literature, music composition, theatre, and visual arts. A Fellowship consists of exclusive use of a private studio, accommodations, and three prepared meals a day for two weeks to two months. MacDowell encourages applications from emerging and established artists representing the widest possible range of perspectives and demographics. Enrolled students are ineligible. / Due February 10, 2022
Alaska Sea Grant Fellowships:

Alaska Sea Grant, located at the University of Alaska Fairbanks, is offering graduate students, or those who recently completed their degree, the opportunity to acquire on-the-job training in Alaska-based federal and state agencies for one year as part of ASG's State Fellowship Program. This is a paid fellowship ($3,500 per month for a total of $42,000) for highly motivated and qualified applicants who are focused on science or policy that affects Alaska's marine and freshwater resources. Applicants must be U.S. citizens. Alaska residents and students completing their degrees at Alaska institutions will be given preference. / Due February 11, 2022
Michael Maggio Immigrants' Rights Summer Fellowship:

The mission of the 10-week summer program is to strengthen law students' long-term commitment to justice and equality for vulnerable immigrant groups. The Fellowship will be awarded to one law student yearly to work on a project with a host organization in the United States. Students must submit a project proposal with an organization willing to host the student for 10 weeks and provide a $1,500 stipend. The Maggio Immigrants' Rights Fellowship will provide an additional $2,500 stipend for a total award of $4,000. Fellows also receive registrations for several conferences and a stipend to attend the National Lawyers Guild Annual Convention. / Due February 11, 2022
Looking for graduate funding? Sign up to discover and bookmark more than 1300 professional and academic fellowships in the ProFellow database.
© ProFellow, LLC 2021, all rights reserved.