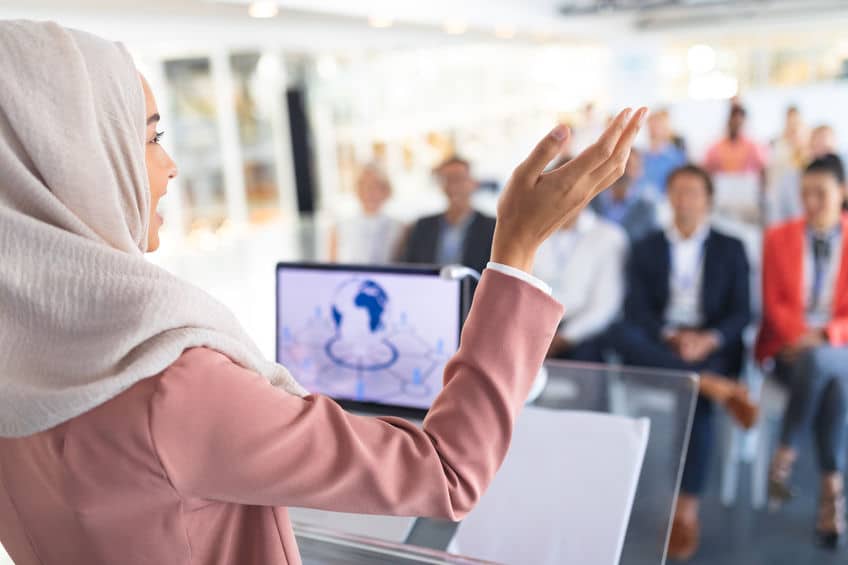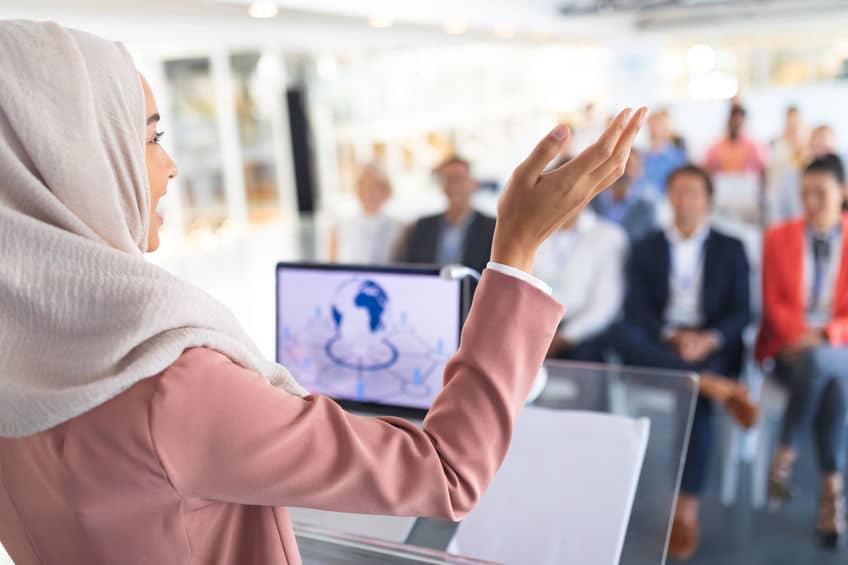 This week there are a number of fellowships for various career stages and fields! There are programs for young leaders, undergraduate students, graduate students, and postdoctoral students. There are opportunities for funding to complete social impact projects, research grants, and scholarships for graduate school. You've got 8 weeks to apply! Apply now!
Not ready to apply this year? Click the links to bookmark these fellowships to your ProFellow account.
Upcoming Fellowship Deadlines: February 7 – 13, 2021
Greenlining Leadership Academy Summer Associate Program:

The Academy Summer Associate Program is an intensive 10-week training program for young leaders to participate in leadership discussions, skills building workshops, and conduct site visits to community, government, and corpo

rate entities. Associates learn about issues impacting California and the nation and manage research and advocacy projects under the direction of a Greenlining staff member. Associates present their findings and projects in both a written and oral report at the end of the program. As an Associate, one works 37.5 hours per week and earns a $5,500 total stipend for 10 weeks. / Due February 7, 2021
Duke Endowment Fellows: The Fellowship is a full-time, two-year experience that encourages creative thinking and leadership development. Fellows are exposed to all aspects of philanthropy in the Endowment's four program areas: Child Care, Health Care, Higher Education and Rural Church. Fellows rotate through each area, giving them experience with many different issues across the Carolinas. Candidates must be past or current residents of North Carolina or South Carolina, or recent graduates of a college or university in either state, and demonstrate a strong interest in the non-profit sector. Fellows receive a salary and full benefits. / Due February 7, 2021
Robertson Leadership Fellows (RLF): The Robertson Leadership Fellows Program offers candidates from non-education backgrounds the opportunity to swiftly advance their leadership and managerial skills. The 24-month fellowship offers an accelerated, highly-competitive pathway to educational leadership, as principals-in-training at Success Academy. Fellows embed in a school community as a teacher and a leader, receive progressive training, coaching, and mentorship, and engage with enterprise-wide initiatives and top leadership and emerge prepared to lead a Success Academy school or adapt the SA model to any school across the country. Fellows receive a stipend and a full benefits package. / Due February 8, 2021
Equal Justice Works Student Summer Fellowship: Equal Justice Works provides law students a valuable opportunity to support communities in need while gaining real-world experience and expanding their network within the legal field. Applicants must be U.S citizens and in their first or second year of law school by the start of their summer placement. Fellows receive a $5,000 stipend for their service. There are two ways to serve in a part-time or summer position by different deadline. / Due February 8, 2021
Lindemann Trust Fellowships

: The English-Speaking Union offers up to five grants a year worth $100,000 each for postdoctoral scientists to carry out research in the USA. The Fellowships are awarded to graduates of exceptional promise in both the pure and applied physical sciences who have shown capacity for producing original research. Each fellowship lasts for two years and supports research in the fields of astronomy, biophysics, chemistry, engineering, geology, geophysics, mathematics and physics. To be eligible to apply, candidates must be British or Commonwealth citizens, a resident in the UK, and have recently completed a doctorate or are expecting to complete before the fellowship. / Due February 8, 2021
The Davis Projects for Peace Grants

: Davis Projects for Peace is an initiative for undergraduate students at the Davis United World College Scholars Program partner schools to design grassroots projects for the summer – anywhere in the world – which promote peace and address the root causes of conflict among parties. Through a competition on over 90 campuses, projects will be selected for funding at $10,000 each. Undergraduate students at any of the Davis UWC Scholar schools (including seniors who would complete their projects after graduation) are eligible. Each involved campus has a designated official to coordinate the process on each campus. Please check internal deadlines. / Due February 8, 2021
Reuters Institute Journalist Fellowships

: As a Reuters Institute Journalist Fellow, you'll spend one, two or three terms at the University of Oxford. The Institute offers fully funded Fellowships to established mid-career journalists from throughout the world. Applicants must have a minimum of 5 years' experience in any branch of journalism and demonstrate sufficient proficiency in English to be able to participate fully in the life of the Programme and write a research paper in English of publishable quality. Fellowships may be for 3, 6 or 9 months covering one or two terms or a full academic year (October – June) respectively. Awards may include travel expenses (including air travel economy class) and a modest living allowance. / Due February 8, 2021
Judith Graham Pool Postdoctoral Research Fellowship: JGP Postdoctoral Research Fellowships provide research support for up to two years. Permissible research topics include pre-clinical or basic science research on the biochemical, genetic or hematologic aspects of hemophilia or von Willebrand disease. Other topics might focus on liver disease, HIV/AIDS, orthopedics, women's health issues, psychosocial or other therapeutic modalities as they pertain to bleeding disorders. Candidates must have completed doctoral training and apply for the JGP fellowship award from a doctoral, postdoctoral, internship or residency training program. U.S. citizenship is not required. / Due February 8, 2021
Charles B. Rangel International Affairs Summer Enrichment Program

: The Charles B. Rangel International Affairs Summer Enrichment Program is a six-week summer program providing undergraduate students with at least sophomore status a deeper appreciation of current issues and trends in international affairs, a greater understanding of career opportunities in international affairs, and the enhanced knowledge and skills to pursue such careers. Students live at Howard University, attend classes, and participate in programs with foreign affairs professionals at Howard and at diverse locations around Washington, DC. The Program covers the costs for tuition, travel, housing, and two meals per day. It also provides a stipend of $3,200. / Due February 9, 2021
Eben Tisdale Public Policy Fellowship: This fellowship offers outstanding opportunities for students to learn about high tech public policy issues with hands-on experience in Washington, D.C. The Fellowship has two components: a full-time 8 week public policy internship with a high-tech company, firm or trade association, and weekly issues seminar lunches hosted by Tisdale sponsors. The Fellowship offers a $5,000 grant to students who are accepted. Open to students from any college and university, including international students, in their Junior or Senior year, or in a graduate program. / Due February 9, 2021
Allegheny Mountain School Fellowship: The funded 18-month Fellowship prepares and empowers individuals to become teachers and ambassadors for a more vibrant and accessible local food system. In the first six months of the program (Phase I), Fellows study food system issues and opportunities and gain hands-on experience on a diversified farm. Over the course of the next year (Phase II), Fellows apply their training as they work with service organizations on community projects designed to build healthy communities through food and education. Fellows receive a $1,000 stipend upon the successful completion of Phase I and an annual stipend of $18,000 (less payroll taxes) during Phase II. / Due February 10, 2020
Beinecke Scholarship Program

: The Beinecke Scholarship Program is open to college juniors who intend to pursue graduate study in the arts, humanities, and social sciences at any accredited university. Each scholar receives $4,000 prior to matriculating in graduate school and $30,000 while attending graduate school. The funding must be used within five years of completing undergraduate studies. A total of 18 new scholarships are awarded each year from among more than 100 nominations. Nomination by a participating college or university is required. The nomination deadline is in late February or early March and each college can nominate only one student for the award. / Due February 10, 2021
New York Foundation for the Arts (NYFA) Fellowship

: Artists' Fellowships are $7,000 cash awards made to individual originating artists living and working in the state of New York for unrestricted use. Grants are awarded in 15 artistic disciplines, with applications accepted in five categories each year. To be eligible for a NYFA Fellowship, applicants must be a resident of New York State for at least two years prior to the application deadline and cannot be enrolled in a degree program of any kind. / Due February 10, 2021
FAO Schwarz Fellowship

: The FAO Schwarz Fellowship offers six paid two-year Fellowships at high-impact nonprofit organizations in New York City, Boston and Philadelphia to recent graduates who have the potential to become future social impact leaders. These transformative Fellowship experiences combine direct service and special projects with professional development, mentoring and networking opportunities and help Fellows launch successful careers in the nonprofit sector. A salary of $30,000 per year plus a $2,000 end-of-fellowship bonus is provided along with full health care benefits and free subway pass. / Due February 10, 2021
ASPPH/EPA Environmental Health Fellowship Program: The goal of the ASPPH Environmental Health Fellowship Program is to provide professional training and opportunities for early career public health professionals by enabling them to work with the EPA on current and emerging environmental public health needs. These placements will be for one year, with a possible one-year extension. The program capitalizes on an important interdependence between the academic public health community and the EPA. Candidates must have received their masters or doctorate degrees from an ASPPH-member school or program of public health within the last five years and be a U.S. Citizen or permanent resident. / Due February 11, 2021
CIMI LabEx Post-doctoral Fellowships

: CIMI LabEx offers funded post-doctoral positions for one year that may be extended for a second year. Positions are open to holders of a doctorate in mathematics or computer science obtained in France or in a foreign country. Offers are not theme-based and all mathematical and computer science disciplines are welcome. Selection is based on excellence in scientific accomplishment and the quality of the scientific project. The scientific project must be written together with a member of either IMT or IRIT or both institutes. Fellows receive a salary of €2,330 per month and health insurance and social coverage. / Due February 12, 2021
Alaska Sea Grant Fellowships

: Alaska Sea Grant, located at the University of Alaska Fairbanks, is offering graduate students, or those who recently completed their degree, the opportunity to acquire on-the-job-training in Alaska-based federal and state agencies for one year as part of ASG's State Fellowship Program. This is a paid fellowship ($3,500 per month for a total of $42,000) for highly motivated and qualified applicants who are focused on science or policy that affects Alaska's marine and freshwater resources. Applicants must be U.S. citizens. Alaska residents and students completing their degrees at Alaska institutions will be given preference. / Due February 12, 2021
Etruscan Foundation Research Fellowship

: The Etruscan Foundation Research Fellowship is designed to support research in all areas of research on Etruscan and indigenous cultures of non-Greek Italy dating from the Neolithic through the 1st Century BCE. The fellowship is open to Canadian and U.S. citizens and those affiliated with U.S. institutions who are PhD candidates (ABD), PhD independent researchers and PhD untenured faculty. The fellowship carries an award of $7,500 which can be used to support all travel, meals, lodging and ancillary materials for the fellow as they conduct their research. / Due February 12, 2021
James H. Dunn, Jr. Memorial Fellowship

: The Dunn Fellowship is an opportunity for recent graduates to obtain hands-on experience in state government, while obtaining tools for their future careers. Applicants must have completed a bachelor's or higher graduate degree in the 18 months prior to the program's commencement and must have demonstrated a commitment to excellence through academic honors, leadership ability, extracurricular activities and community involvement. Fellowships are based in Springfield and Chicago, with one placement in Washington, D.C. Dunn Fellows are paid $35,000 annually and receive full state benefits. / Due February 12, 2021
Michael Maggio Immigrants' Rights Summer Fellowship

: The mission of the 10-week summer program is to strengthen law students' long-term commitment to justice and equality for vulnerable immigrant groups. The Fellowship will be awarded to one law student yearly to work on a project with a host organization in the United States. Students must submit a project proposal with an organization willing to host the student for 10 weeks and provide a $1,500 stipend. The Maggio Immigrants' Rights Fellowship will provide an additional $2,500 stipend for a total award of $4,000. Fellows also receive registrations for several conferences and a stipend to attend the National Lawyers Guild Annual Convention. / Due February 12, 2021
McGraw Fellowship for Business Journalism: The McGraw Fellowship provides editorial and financial support to journalists who need the time and resources to produce a significant story or series that provides fresh insight into an important business or economic topic. Awards are $5,000 a month for 1-3 months; in exceptional cases, longer grants are provided based upon specific proposals. Applicants have a proven ability to report and execute a complex project in their proposed medium and a strong background or reporting expertise on the subject of their piece. Applications are accepted twice a year. / Due February 12, 2021
Data Science Fellowship: The Data Incubator is an intensive 8 week fellowship that prepares masters students, PhDs, and postdocs in STEM and social science fields seeking industry careers as data scientists. A variety of innovative companies partner with The Data Incubator for their hiring and training needs, including LinkedIn, Genentech, Capital One, Pfizer, and many others. The program is free for admitted Fellows. Fellows have the option to participate in the program either in person in New York City, Washington DC, Seattle, Boston, the San Francisco Bay Area, or remotely online. Multiple sessions offered each year, check the website for deadlines, including early priority deadlines. / Due February 12, 2021
CIMI Master Fellowships: CIMI provides fellowships for students enrolled in a Master's course in Mathematics or Computer Science in one of the programs associated with CIMI. Fellowships are open to French and foreign students and awarded on the basis of the quality of their academic records. Candidates must be in either the first or second year of their Master's program. Fellows receive a stipend of 600€ per month for first year students and 1,000€ per month for second year students, for a period of 10 months. Fellows must reside in Toulouse, France for the duration of the fellowship. / Due February 12, 2021
© Victoria Johnson 2020, all rights reserved.