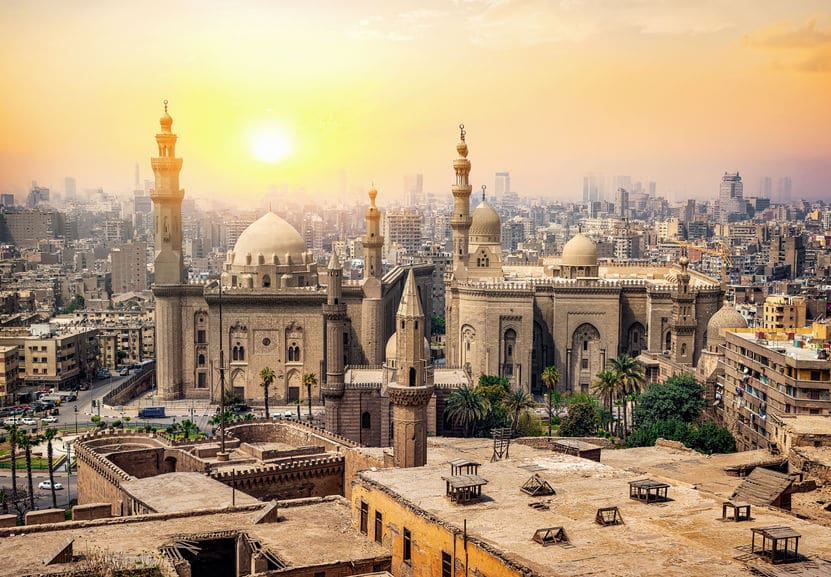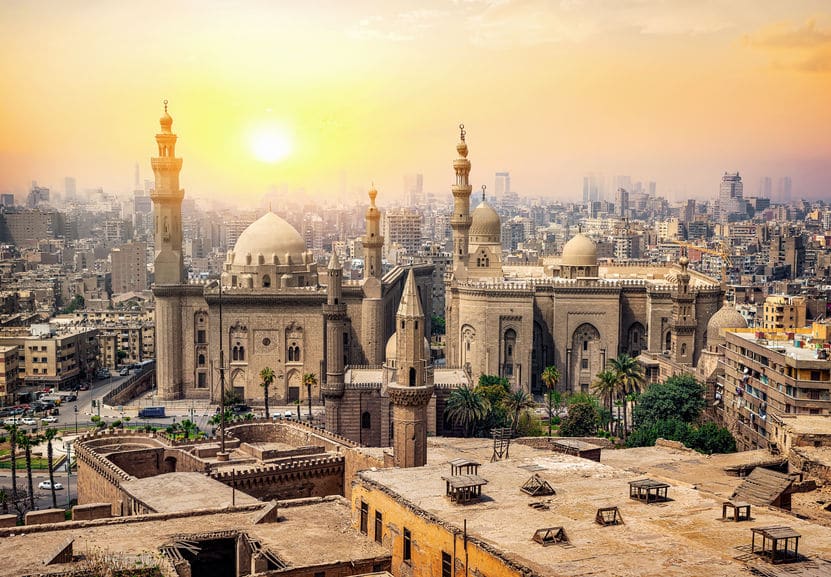 You've got 8 weeks to apply! This week includes international fellowships, short term fellowships and many summer programs for students. There are many opportunities for recent graduates, postdoctoral researchers, scientists, journalists, and other professionals. Apply now!
Not ready to apply this year? Click the links to bookmark these fellowships to your ProFellow account.
Upcoming Fellowship Deadlines: February 9 – 15, 2020
Generation WV Impact Fellowship: Generation West Virginia's Impact Fellowship invites tomorrow's leaders to work, live and give in West Virginia by offering yearlong, paid fellowships at some of the Mountain State's most innovative companies. During the course of a year, Impact Fellows work four days a week at one of the participating companies, while dedicating one day a week donating their brain power, time and expertise to projects in partnership with local non-profit organizations. Early- and mid-career professionals from many different fields are invited to apply. The program pays a minimum of $31K a year and includes full benefits. / Due  February 9, 2020
Professional Fellows Program (PFP) for Economic Empowerment, Middle East and North Africa: The Professional Fellows Program (PFP) is a professional development initiative that serves individuals working in civil society in Morocco, Tunisia, Algeria, Egypt, Libya, or Lebanon. This program is designed for early- to mid-career professionals (ages 25-40), with strong leadership skills, who are committed to making a lasting positive impact in their communities through civil society (NGO/CSO/Associations). Fellows will participate in a fully-funded, month-long fellowship placement in an organization in the United States, including service organizations, advocacy groups, grassroots organizations, federal agencies, and congressional offices. / Due February 9, 2020
Charter School Fellowship: The Charter School Fellowship supports the development and replication of high-quality charter schools in Indianapolis. The fellowship includes a leadership training and development program and provides fellows with access to experts and consultants to help them develop their school model. Fellows will work with a cohort of like-minded colleagues on the project. Fellowships are for 1-2 years and include a salary of up to $100,000 per year plus healthcare and other benefits. School leaders, teachers and charter school network operators with a proven track record of success and an entrepreneurial mindset are encouraged to apply. / Due February 9, 2020
Innovation School Fellowship: The Mind Trust seeks talented leaders to launch high quality, autonomous schools within the largest district in Indianapolis. Innovation School Fellows have the unprecedented opportunity to launch schools that have the freedoms, flexibilities and autonomies of charter schools and the financial support and services of a district school, including a school building at little to no cost. Each fellow receives one or two years salary at up to $100,000 a year, healthcare and benefits as they develop their school model. The Mind Trust seeks highly effective leaders, teachers, and charter operators with a proven track record of success and an entrepreneurial mindset. / Due February 9, 2020
Humanity In Action Fellowship: The HIA Fellowship programs bring together international groups of college students and recent graduates to explore national histories of discrimination and resistance, as well as examples of issues affecting different minority groups today. This 4-week summer fellowship in Europe is highly interdisciplinary, and features daily lectures and discussions with renowned academics, journalists, and activists. Eligible applicants are students and recent graduates (including international students) of universities in Bosnia and Herzegovina, Denmark, France, Germany, Greece, the Netherlands, Poland, Ukraine and the United States. HIA covers the costs of participation and accommodation. Deadlines vary by country. / Due February 9, 2020
CIMI LabEx Post-doctoral Fellowships: CIMI LabEx offers funded post-doctoral positions for one year that may be extended for a second year. Positions are open to holders of a doctorate in mathematics or computer science obtained in France or in a foreign country. Offers are not theme-based and all mathematical and computer science disciplines are welcome. Selection is based on excellence in scientific accomplishment and the quality of the scientific project. The scientific project must be written together with a member of either IMT or IRIT or both institutes. Fellows receive a salary of €2,330 per month and health insurance and social coverage. / Due February 9, 2020
CIMI Master Fellowships: CIMI provides fellowships for students enrolled in a Master's course in Mathematics or Computer Science in one of the programs associated with CIMI. Fellowships are open to French and foreign students and awarded on the basis of the quality of their academic records. Candidates must be in either the first or second year of their Master's program. Fellows receive a stipend of 600€ per month for first year students and 1,000€ per month for second year students, for a period of 10 months. Fellows must reside in Toulouse, France for the duration of the fellowship. / Due February 9, 2020
Greenlining Institute Legal Fellowship: The Greenlining Institute -Leadership Academy is offering a year-long advocacy and training program for leaders who have recently completed law school and attained their Juris Doctor by the start of the program. Legal Fellows will be assigned to either the Energy or Environmental Equity program and work at the Oakland, CA office. Fellows will participate in coalitions, assist team members with developing advocacy strategy, and represent Greenlining before Commissioners, Administrative Law Judges, and legislators. Compensation is $60,000 per year with health benefits with up to $2000 reimbursement for Bar. / Due February 9, 2020
Greenlining Institute Policy Fellowship: The Greenlining Institute -Leadership Academy is offering a year-long development and experiential learning program for emerging leaders seeking hands-on public policy experience to work in Oakland, CA. Fellows will be placed into one of Greenlining's policy teams to working with the Academy for racial and economic justice. The areas of placement are: Economic Equity, Energy Equity, Environmental Equity, Health Equity, and Technology Equity. Eligible applicants must be at 18 years of age or older with at least one year of relevant work experience. Compensation is $55,000 per year with health benefits. / Due February 9, 2020
Duke Endowment Fellows: The Fellowship is a full-time, two-year experience that encourages creative thinking and leadership development. Fellows are exposed to all aspects of philanthropy in the Endowment's four program areas: Child Care, Health Care, Higher Education and Rural Church. Fellows rotate through each area, giving them experience with many different issues across the Carolinas. Candidates must be past or current residents of North Carolina or South Carolina, or recent graduates of a college or university in either state, and demonstrate a strong interest in the non-profit sector. Fellows recieve a salary and full benefits. / Due February 9, 2020
Jewish Service Corps: Every year, Avodah recruits young adults ages 21-26 from across the United States to spend a year in our Jewish Service Corps working at leading nonprofits in Chicago, New Orleans, New York, and Washington, DC. Our Corps Members live together and learn together in a supportive, pluralistic community at the crossroads of social activism and Jewish life. The placement organization will pay you a monthly stipend, a portion of which is paid to Avodah to cover basic housing costs like rent and utilities. / Due February 10, 2020
Allegheny Mountain School Fellowship

: The funded 18-month Fellowship prepares and empowers individuals to become teachers and ambassadors for a more vibrant and accessible local food system. In the first six months of the program (Phase I), Fellows study food system issues and opportunities and gain hands-on experience on a diversified farm. Over the course of the next year (Phase II), Fellows apply their training as they work with service organizations on community projects designed to build healthy communities through food and education. Fellows receive a $1,000 stipend upon the successful completion of Phase I and an annual stipend of $18,000 (less payroll taxes) during Phase II. / Due February 10, 2020
Graduate Pre-Prospectus Summer Fellowships

: Pre-Prospectus Summer Fellowships will allow doctoral students to determine how the Cuban Heritage Collection at the University of Miami may serve their research needs as they prepare the dissertation prospectus. These are exploratory fellowships to determine if research resources in the CHC will support a dissertation. Fellowships of $1,500 will be granted for one month in residence between June 1 and August 31. / Due February 10, 2020
The Davis Projects for Peace Grants

: Davis Projects for Peace is an initiative for undergraduate students at the Davis United World College Scholars Program partner schools to design grassroots projects for the summer – anywhere in the world – which promote peace and address the root causes of conflict among parties. Through a competition on over 90 campuses, projects will be selected for funding at $10,000 each. Undergraduate students at any of the Davis UWC Scholar schools (including seniors who would complete their projects after graduation) are eligible. Each involved campus has a designated official to coordinate the process on each campus. Please check internal deadlines. / Due February 10, 2020
Goizueta Foundation Graduate Fellowship Program

: Goizueta Foundation Graduate Fellowship Program aims to expand the scholarship of Cuban, American, Latin, hemispheric, and international studies by providing funding to doctoral students interested in using the resources available at the University of Miami Cuban Heritage Collection (CHC) for dissertation research. Two fellowship types are offered, Graduate Pre-Prospectus Summer Fellowships, which provide one month residence and $1,500 and Graduate Research Fellowships, which provide $3,000/month for 1-3 months in residence. / Due February 10, 2020
Insight Data Science Fellows Program

: Insight is an intensive, seven week postdoctoral training fellowship that bridges the gap between academia and a career in data science. Based in Silicon Valley, New York City, Boston, Seattle, as well as a growing network across the country, the program enables scientists to learn the industry-specific skills needed to work in the growing field of big data at leading companies. The program includes a full tuition scholarship for all accepted students and living stipends are also available to help cover costs while attending. International applicants are welcome but must obtain a visa to stay in the U.S. for the duration of the program. / Due February 10, 2020
Hertog Political Studies Program

: Hertog Fellows study classic texts in political thought and some of the seminal documents of American politics with an outstanding faculty. In addition, students study selected public policy issues with some of those who helped formulate and implement those policies. Fellows participate in a seven-week summer program in Washington, DC and receive housing and some meals, plus a stipend. Undergraduates and recent graduates are eligible. Priority deadline of January 15. / Due February 11, 2020
Summer Institutes for US Undergraduates

: The US-UK Fulbright Commission offers special Summer Institutes for US citizens to come to the UK. These summer programs provide the opportunity for US undergraduates with at least 2 years of undergraduate study left to complete, to come to the UK on a 3-6 week academic and cultural summer program. Participants will get the opportunity to experience an exciting academic program at a highly regarded UK University and explore the culture, heritage and history of the UK. The fellowship covers RT airfare from the US to the UK, tuition and fees at the host university/institution, accommodation and meals and in some cases a small daily allowance. / Due February 11, 2020
Hertog War Studies Program

: The War Studies Program, run by the Institute for the Study of War, aims to educate undergraduate students about the theory, practice, organization, and control of war and military forces. Over the course of the seven-week summer program in Washington, DC, students will learn from and interact with distinguished senior leaders in national security and military communities, including generals and leading intellectuals. Fellows receive a stipend in addition to housing and some meals. College juniors, seniors and recent graduates are eligible. / Due February 11, 2020
Eben Tisdale Public Policy Fellowship: This fellowship offers outstanding opportunities for students to learn about high tech public policy issues with hands-on experience in Washington, D.C. The Fellowship has two components: a full-time 8 week public policy internship with a high-tech company, firm or trade association, and weekly issues seminar lunches hosted by Tisdale sponsors. The Fellowship offers a $5,000 grant to students who are accepted. Open to students from any college and university, including international students, in their Junior or Senior year, or in a graduate program. / Due February 11, 2020
Hertog Summer Courses

: This series of one- to two-week summer seminars in Washington, DC allows students to create their own individualized course of study. Younger students are encouraged to apply for these seminars, as are upperclassmen who have other obligations during the summer. Offerings include topics such as American Political Thought, American Democratic Capitalism, Thucydides and Today's Challenges, and Landmark Supreme Court Cases. Fellows receive housing and some meals, plus a stipend. Undergraduates and very recent graduates are eligible. Priority deadline is January 15. / Due February 11, 2020
Data Science Fellowship: The Data Incubator is an intensive 8 week fellowship that prepares masters students, PhDs, and postdocs in STEM and social science fields seeking industry careers as data scientists. A variety of innovative companies partner with The Data Incubator for their hiring and training needs, including LinkedIn, Genentech, Capital One, Pfizer, and many others. The program is free for admitted Fellows. Fellows have the option to participate in the program either in person in New York City, Washington DC, Seattle, Boston, the San Francisco Bay Area, or remotely online. Multiple sessions offered each year, check the website for deadlines, including early priority deadlines. / Due February 11, 2020
New York City Teaching Fellows: Our mission is to recruit and prepare high-quality, dedicated individuals to become teachers who raise student achievement in the New York City classrooms that need them most. We look for successful, driven individuals from different backgrounds and careers. Fellows teach full-time while earning a Master's degree in Education at a partnering university. Fellows will receive a stipend of $2,500 during pre-service training, and then are eligible to be hired as a full-time teacher. Applicants must have a Bachelor's degree, be a U.S. citizen or permanent resident and are not certified to teach in New York or other states. / Due February 12, 2020
Beinecke Scholarship Program

: The Beinecke Scholarship Program is open to college juniors who intend to pursue graduate study in the arts, humanities, and social sciences at any accredited university. Each scholar receives $4,000 prior to matriculating in graduate school and $30,000 while attending graduate school. The funding must be used within five years of completing undergraduate studies. A total of 18 new scholarships are awarded each year from among more than 100 nominations. Nomination by a participating college or university is required. The nomination deadline is in late February or early March and each college can nominate only one student for the award. / Due February 12, 2020
Fox International Fellowship

: The Fox International Fellowship is a graduate student exchange program between Yale University and 19 world-renowned partner universities. Fox International Fellows are selected for their potential to become leaders in fields that are policy significant, historically informed, and socially meaningful. Fox International Fellows undertake independent research for an academic year at one of the Fox exchange partner universities. Fellows are doctoral students, graduating masters students or graduating seniors. Awards include round-trip travel, accommodations and a generous living stipend. / Due February 12, 2020
Bringing Home the World Fellowship: The Bringing Home the World Fellowship sends U.S. minority journalists overseas to cover stories that resonate with their local communities. Selected fellows arrive in Washington, D.C., for orientation that includes story workshopping, safety training, multimedia storytelling, and advice on working with fixers/interpreters. The program provides mentors and support for fellows to report in-country overseas for up to two weeks, including costs for travel, lodging, and interpreters. The fellowship is open to English-speaking minority journalists working at a U.S. news organization or as freelance journalists in the United States. / Due February 13, 2020
Etruscan Foundation Research Fellowship

: The Etruscan Foundation Research Fellowship is designed to support research in all areas of research on Etruscan and indigenous cultures of non-Greek Italy dating from the Neolithic through the 1st Century BCE. The fellowship is open to Canadian and U.S. citizens and those affiliated with U.S. institutions who are PhD candidates (ABD), PhD independent researchers and PhD untenured faculty. The fellowship carries an award of $7,500 which can be used to support all travel, meals, lodging and ancillary materials for the fellow as they conduct their research. / Due February 14, 2020
Swann Foundation Fellowships

: The Swann Foundation seeks to award one fellowship annually (with a stipend of up to $15,000) to assist the fellow in his/her ongoing scholarly research and writing projects in the field of caricature and cartoon. To be eligible, one must be a candidate for an M.A. or Ph.D. degree in an accredited graduate program in a university in the U.S., Canada or Mexico, or be engaged in postgraduate research within 3 years of receiving an M.A. or Ph.D. Individuals who are not U.S. residents but who otherwise meet the above academic qualifications may also apply and be considered for a fellowship, contingent upon the applicant's visa eligibility. / Due February 14, 2020
Alaska Sea Grant Fellowships: Alaska Sea Grant, located at the University of Alaska Fairbanks, is offering graduate students, or those who recently completed their degree, the opportunity to acquire on-the-job-training in Alaska-based federal and state agencies for one year as part of ASG's State Fellowship Program. This is a paid fellowship ($3,500 per month for a total of $42,000) for highly motivated and qualified applicants who are focused on science or policy that affects Alaska's marine and freshwater resources. Applicants must be U.S. citizens. Alaska residents and students completing their degrees at Alaska institutions will be given preference. / Due February 14, 2020
ASPPH/EPA Environmental Health Fellowship Program: The goal of the ASPPH Environmental Health Fellowship Program is to provide professional training and opportunities for early career public health professionals by enabling them to work with the EPA on current and emerging environmental public health needs. These placements will be for one year, with a possible one-year extension. The program capitalizes on an important interdependence between the academic public health community and the EPA. Candidates must have received their masters or doctorate degrees from an ASPPH-member school or program of public health within the last five years and be a U.S. Citizen or permanent resident. / Due February 14, 2020
Morgridge Acceleration Program Fellowship: The Morgridge Acceleration Program (MAP) Fellowship matches emerging leaders with non-profits looking to create long-term and positive impact, while developing professional skill sets and networks. The MAP Fellowships are remote, part-time professional development opportunities to be completed in conjunction with pre-existing employment. Each Fellow pledges to dedicate approximately 10 hours a month, or 60 hours throughout the duration of the program, toward tackling the challenge identified by their Mentor. While Fellows are not paid directly for their time with the program, all expenses and experiences associated with the MAP Fellowship are fully funded. / Due February 14, 2020
ee360 Community EE Fellowship: The ee360 Community EE Fellowship helps to inspire community leaders to address environmental challenges and build community resiliency. Fellows receive professional development, leadership training, full financial support to attend a five-day Leadership Institute, a $1,200 scholarship to attend the 2020 Annual NAAEE conference, technical assistance in planning and implementing an EE Action Project, and more. / Due February 14, 2020
James H. Dunn, Jr. Memorial Fellowship: The Dunn Fellowship is an opportunity for recent graduates to obtain hands-on experience in state government, while obtaining tools for their future careers. Applicants must have completed a bachelor's or higher graduate degree in the 18 months prior to the program's commencement and must have demonstrated a commitment to excellence through academic honors, leadership ability, extracurricular activities and community involvement. Fellowships are based in Springfield and Chicago, with one placement in Washington, D.C. Fellows are paid $31,332 annually and receive full state benefits. / Due February 14, 2020
Graduate Fellowship in Regional Science

: Graduate students enrolled in Ph.D. programs in North America are encouraged to apply for the Thirteenth Benjamin H. Stevens Graduate Fellowship in Regional Science. Regional Science is a multidisciplinary field concerned with the theory and method of urban and regional phenomena. Regional Scientists apply theoretical and empirical frameworks and methods of the social and other sciences, as well as develop new ones specifically for regional analysis and policy. The Fellowship consists of a stipend in the amount of $30,000 (U.S.), paid over a twelve-month period. / Due February 15, 2020
Smithsonian Tropical Research Institute Short-term Fellowships

: The Smithsonian Tropical Research Institution (STRI) in Panama allows selected candidates to come to STRI year-round and is an excellent resource to provide support for graduate students and introduce them to tropical research. Although focused primarily on graduate students, awards are occasionally given to undergraduate and postdoctoral candidates. These fellowships enable selected candidates to work in the tropics and explore research possibilities at STRI. Fellowships may provide a modest stipend to cover living expenses while at STRI (currently $800/month). / Due February 15, 2020
Mercatus MA Fellowship

: The Mercatus MA Fellowship is a two-year, competitive, full-time fellowship program for students pursuing a master's degree in economics at George Mason University who are interested in gaining an advanced degree in applied economics in preparation for a career in public policy. Students who anticipate working in public policy—as researchers, policy analysts, journalists, etc.—are ideal candidates for this fellowship. The total award of up to $80,000 (over two years) includes a monthly stipend, full tuition support (nine credits per semester), and practical experience conducting and disseminating research with Mercatus scholars and staff on pertinent policy issues. / Due February 15, 2020
FAO Schwarz Fellowship

: The FAO Schwarz Fellowship offers six paid two-year Fellowships at high-impact nonprofit organizations in New York City, Boston and Philadelphia to recent graduates who have the potential to become future social impact leaders. These transformative Fellowship experiences combine direct service and special projects with professional development, mentoring and networking opportunities and help Fellows launch successful careers in the nonprofit sector. A salary of $30,000 per year plus a $2,000 end-of-fellowship bonus is provided along with full health care benefits and free subway pass. / Due February 15, 2020
TESOL Fellowships at the American University in Cairo

: Fellowships in Teaching English to Speakers of Other Languages (TESOL) are offered annually to full-time students who wish to pursue a master's degree in TESOL program and to acquire language teaching experience at The American University in Cairo. Fellowships are offered for two academic years and the intervening summer session, with a review every semester for satisfactory academic performance. The award includes tuition fees, monthly stipend, monthly housing allowance, medical service and health insurance fees, and one-way home travel. Fellows teach eight hours of English per week. / Due February 15, 2020
America Needs You Fellows Program: America Needs You helps first-generation college students, who are the first in their families to attend college, select, secure, and succeed in their careers. The Fellows Program is an intensive mentoring and training program where Fellows develop relationships with highly accomplished community and business leaders. ANY Fellows attend 28 full-day workshops over two years, receiving intense career development and leadership training. All Fellows are matched one-on-one with a young professional Mentor Coach dedicated to their personal and professional growth. Fellows earn a $2,500 professional development grant. / Due February 15, 2020
American Library in Paris Visiting Fellowship

: The Visiting Fellowship offers writers and researchers an opportunity to pursue a creative project in Paris for a month or longer while participating actively in the life of the American Library. Fellowship applicants should be working on a book project, fiction or nonfiction, or a feature-length documentary film. The fellowship includes a stipend of $5,000 to cover travel, accommodation and other expenses. The Library offers networking opportunities and the fellowship is open to English speakers of any nationality. / Due February 15, 2020
Raiziss/de Palchi Translation Awards

: The Raiziss/de Palchi Translation Awards recognize outstanding translations into English of modern Italian poetry through a $10,000 book prize and a $25,000 fellowship, given in alternating years. Candidates must be American translators currently engaged in the translation of twentieth-century Italian poetry. The fellowship provides a stipend of $25,000 and a 5-week residency at the American Academy in Rome. Applicants must be U.S. citizens. / Due February 15, 2020
Study & Internship Program (SIP) in Germany

: A joint program of German Universities of Applied Sciences (UAS7) and DAAD, this program offers students a full academic semester of study abroad at one of the UAS7 universities in Germany followed by a one-semester professional internship experience in a company or research institute in Germany. Must be currently enrolled as sophomores or juniors in one of these fields – engineering, science, life sciences, business, management, economics, architecture, art, design, journalism, social work. If selected, you will receive a full tuition waiver for both semesters and are also eligible for a DAAD Scholarship or a UAS7 Travel Scholarship. / Due February 15, 2020
IEG Fellowships for Doctoral Students

: The Leibniz Institute fellowships support doctoral researchers from Germany and abroad who have at least a Master's level degree in history, theology or another discipline which works historically. They must have been pursuing their doctorate for no more than three years at the time of taking up the scholarship, though exceptions may be made in exceptional circumstances. Fellows are invited to the Institute in Mainz, Germany, where they will conduct research related to their thesis. Fellows receive € 1,350 a month throughout their visit. / Due February 15, 2020
ACMS Field Research Fellowship Program

: The American Center for Mongolian Studies is inviting applications to conduct field research in humanities, sciences and social sciences, for at least 6 weeks in Mongolia. Fellows must be US citizens with at least a bachelor's degree and currently enrolled or employed at a university or college. The projects will be conducted between May and October with an up to $4,000 award given with additional funding for travel. The goal of the fellowship is to assist as many researchers as possible to participate in a field research experience in Mongolia. / Due February 15, 2020
ACMS Library Fellowship: The American Center for Mongolian Studies is inviting applications to conduct short-term library development projects and/or research for a period of up to 12 weeks in Mongolia. Fellows must be US citizens with at least a bachelor's degree and currently enrolled or employed at a university or college in library or information sciences. The projects will be conducted between May and September with an up to $4,000 award given with additional funding for travel. The goal of the fellowship is to help support the development of the ACMS Library. / February 15, 2020
KAUST Fellowship: The KAUST Fellowship is the general scholarship program of the King Abdullah University of Science and Technology (KAUST). All admitted students receive the benefits of the KAUST Fellowship which includes full tuition, a living stipend of $20-30K, housing, and other benefits. All applicants must demonstrate proficiency in English. There is no minimum GPA requirement but the average GPA of admitted students is 3.7 out of 4.0. KAUST encourages students seeking to earn graduate degrees from Saudi Arabia and around the world to apply. / Due February 15, 2020
Project Kindle Teaching Fellowship: Project Kindle is seeking highly motivated high school teachers who want to engage and inspire their students by leading an Earthwatch expedition within the coming years. Teachers are prepared with science research and necessary workshops to help organize their students to join an expedition with EarthWatch. Topics include: best practices for recruiting students, communicating with parents, seeking scholarship funding, and overcoming additional obstacles. Fellows receive the full cost of their assigned expedition, including meals, accommodations, and on-site transportation. Fellows also receive a travel award grant to offset out-of-pocket travel expenses. / Due February 15, 2020
AMA Government Relations Advocacy Fellowship: The AMA Government Relations Advocacy Fellowship (GRAF) offers medical students a unique opportunity to experience firsthand the intersection of organized medicine and the federal government as it relates to advocacy and policy-making. One Fellow is selected each spring to work in Washington, D.C., as a full-time, paid member of the AMA's federal advocacy team for one year. / Due February 15, 2020
Alliance for Historical Dialogue and Accountability Fellowship: The Alliance for Historical Dialogue and Accountability Fellowship is designed for lawyers, journalists, teachers, social workers, community organizers, artists, scholars and other human rights activists working on issues related to dealing with the past such as: transitional justice, historical dialogue, memory studies, historical justice, oral history, history education. Applicants who are mid-career and hold full or part-time jobs pursuing their advocacy efforts are preferred. The program lasts a full academic semester, from late August to mid-December, and fellows are required to be in residence in New York City for this period. After the ISHR selection committee conducts its selection process, it makes every effort to secure funding for shortlisted Fellows to attend the program. / Due February 15, 2020
Teaching Assistant Program in France: The Teaching Assistant Program in France offers the opportunity to work in France for 7 months, teaching English to French students of all ages. Each year, over 1,100 American citizens and permanent residents teach in public schools across all regions of metropolitan France and in the overseas departments of French Guiana, Guadeloupe, Martinique and Réunion. Most TAPIF program participants have just finished their university studies. We also welcome people under the age of 30 who have just finished their graduate studies, young professionals looking for a new challenge, etc. The monthly salary is approximately 780 Euro. / Due February 15, 2020
© Victoria Johnson 2019, all rights reserved.