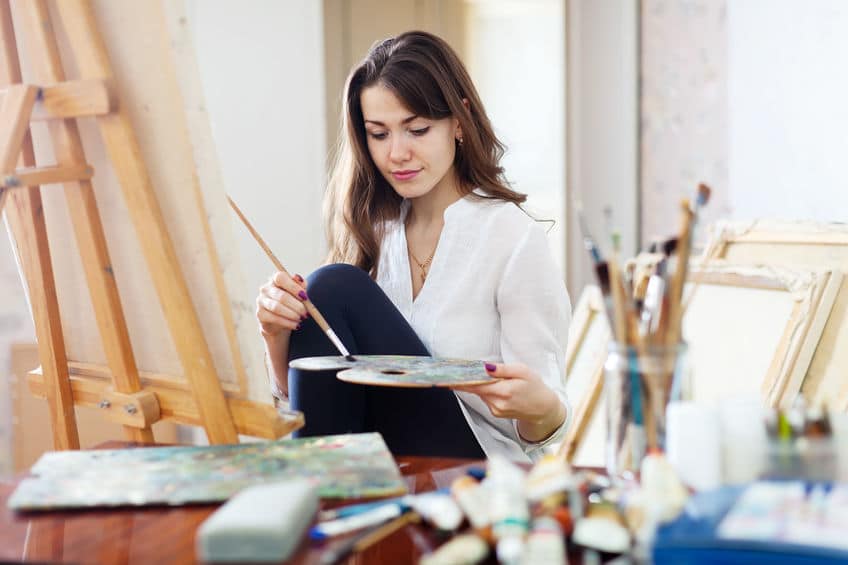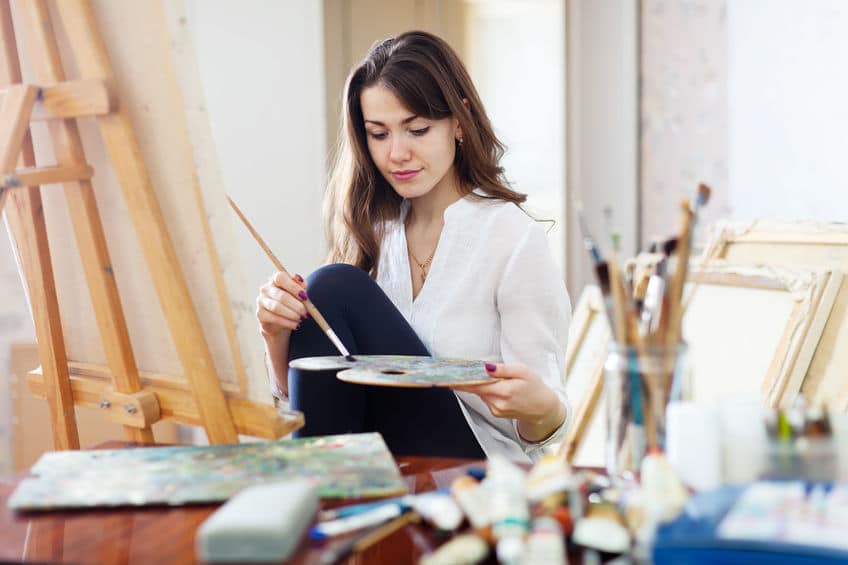 You've got 8 weeks to apply! This week's very list includes fully-funded Ph.D. programs, graduate fellowships, summer programs, and short-term fellowships. There are a variety of fields represented, including social justice, education, science, technology, and the humanities. Many of these fellowships have a January 15, 2021 deadline, as this is a busy time of year for submissions. Apply now!
Not ready to apply this year? Click the links to bookmark these fellowships to your ProFellow account.
Upcoming Fellowship Deadlines: January 10 – 16, 2021
RPB Medical Student Eye Research Fellowship: The Medical Student Fellowship (MSF) encourages gifted medical school students to consider careers in eye research and allows them to take one year off from their studies to participate in a research project at an RPB-supported department of ophthalmology. RPB-supported Chairs may nominate a medical student prior to his/her third or fourth year of medical school. Only MD students are eligible; MD/PhD students are not eligible to apply. The award is $30,000. Two nomination deadlines per year. / Due January 10, 2021
Fellowships for Scholars Conducting Field-Based Research on Palestine: The Palestinian American Research Center (PARC) is offering a fellowship for research that will contribute to Palestinian studies. Research must take place in Palestine, Israel, Jordan, or Lebanon and must be for a minimum of two months and maximum of one year. Applicants must be doctoral students or scholars who have earned their PhD and must be U.S. citizens. Fellowship awards are from $6,000 – $9,000 / Due January 11, 2021
Jacobs Foundation Research Fellowship Program: Jacobs Foundation Research Fellowships support highly talented and innovative young scholars and mid-career researchers working on child and youth development as they advance their research, which will improve the development and living conditions of children and youth. Scholars who engage in interdisciplinary work on individual development and learning of children and youth, and who seek to combine genetic, epigenetic, neurobiological, behavioral and social levels of analysis, are particularly encouraged to apply. Grants support the fellow for 3 years and additional workshops and networking opportunities are available. / Due January 11, 2021
Mickey Leland International Hunger Fellows Program

: During each two-year fellowship cycle, 12-15 Leland Fellows are placed with international development organizations that include international and local NGOs, U.S. government agencies and multilateral organizations. Host organizations in the past have included Concern Worldwide, the UN World Food Program, Catholic Relief Services, Mercy Corps, and many more. Fellows work on a variety of food security issues, such as agricultural development, nutrition, natural resource management, agribusiness development and women's empowerment. CHC provides each fellow a financial package designed to support living expenses (placement location specific), and help offset the costs of housing, relocation, and acquisition of public market health insurance. / Due January 11, 2021
The Bill Emerson National Hunger Fellowship

: Emerson Hunger Fellows shape and implement local anti-hunger programs all over the U.S., and then research and support national policy initiatives in Washington, D.C. Fellows are placed for 5 months with community-based organizations involved in fighting hunger and poverty at the local level. In mid-February, the Fellows regroup in Washington, D.C. to debrief and share their field experiences and participate in an extensive policy training. Fellows then work in nonprofit organizations and government agencies on national level policies. The fellowship is for 1-year and offers a salary and benefits. / Due January 11, 2021
WW Teaching Fellowships

: For high-achieving candidates who show promise as teachers—including graduating college seniors, recent graduates, and mid-career or second-career professionals—the highly selective WW Teaching Fellowship offers a prestigious gateway to careers in teaching to qualified individuals. Funded through several foundations and state governments, the initiative provides $32,000 fellowships to complete an intensive, clinically-based master's program at participating universities. In return, Fellows commit to teach for at least three years in a high-need secondary urban or rural school in the state where they complete their master's degree and obtain teacher certification. Programs currently offered in Pennsylvania. / Due January 11, 2021
EDF Climate Corps Fellows: EDF Climate Corps seeks top graduate students studying business, engineering, sustainability, environmental management, public policy, or other relevant degrees, who are eligible to work in the United States. Over the course of 10-12 weeks, EDF Climate Corps fellows are embedded within leading organizations to identify customized energy management solutions. Fellows are paid $1,250/week and reimbursed for travel expenses to the May training and fall Energy Solutions Exchange (network) event. / Due January 11, 2021
School Ambassador Fellowships

: The School Ambassador Fellowship is a paid position that supports the Department's mission by employing a cadre of outstanding educators to contribute their classroom and school expertise to the national education dialogue and in turn facilitate discussions with educators across the country. The program offers two separate year-long tracks: the Washington Fellowship, which is a full-time appointment where teachers, principals, and other school staff members are based in residence at the Department's Headquarters in Washington, DC. The Campus Fellowship enables educators to collaborate with the Department on a part-time basis while maintaining their regular school responsibilities in their home communities. / Due January 11, 2021
Study Abroad Fellowships for UK Residents

: Offering maintenance and research expenses to allow applicants to spend a period of 12-24 months on advanced study or research at a centre of learning in any overseas country (excluding the USA). Non-UK residents are not eligible. The Studentships comprise a basic annual maintenance allowance of £18,000, a partner allowance of £6,000 and return air fare. Applicants must have been resident in the UK for at least 5 years at the time of application, hold a degree from a UK institution, and either be a student at the time of application or have been registered as a student within the last 8 years. / Due January 11, 2021
TESOL Fellowships at the American University in Cairo

: Fellowships in Teaching English to Speakers of Other Languages (TESOL) are offered annually to full-time students who wish to pursue a master's degree in TESOL program and to acquire language teaching experience at The American University in Cairo. Fellowships are offered for two academic years and the intervening summer session, with a review every semester for satisfactory academic performance. The award includes tuition fees, monthly stipend, monthly housing allowance, medical service and health insurance fees, and one-way home travel. Fellows teach eight hours of English per week. / Due January 11, 2021
Graduate Women in Science (GWIS) National Fellowships Program

: Graduate Women in Science (GWIS) is proud to offer fellowships to help increase knowledge in the sciences and to encourage research careers in the sciences by women. GWIS Fellowships are awarded to women of outstanding ability and promise, holding or seeking a degree from a recognized institution of higher education, who are performing hypothesis-driven research in the U.S. or abroad. A maximum of $10,000 may be requested to purchase supplies and equipment, to defray the travel costs associated with field study and collaborative projects, and to support the publication of the research findings. / Due January 11, 2021
Harvard Environmental Fellows Program

: The Harvard University Center for the Environment created the Environmental Fellows program to enable recent doctorate recipients to use and expand Harvard's extraordinary resources to tackle complex environmental problems. The Environmental Fellows work for two years with Harvard faculty members in any school or department to create new knowledge while also strengthening connections across the University's academic disciplines. The fellowship includes a salary of $64,000 per year, employee health insurance eligibility, up to $2,500 reimbursement for travel expenses, and a $2,500 allowance for travel and other professional expenses. Candidates with a doctorate or equivalent in any field are eligible, and they may propose research projects in any discipline. / Due January 11, 2021
Loeb Fellowship

: Loeb Fellows represent the broadest spectrum of accomplished practitioners who are influential in shaping the built and natural environment and whose work advances positive social outcomes. Loeb Fellows are architects and landscape architects, urban planners and journalists, public artists and affordable housing developers. After a transformative Fellowship year in residence at the Harvard Graduate School of Design, they join a powerful worldwide network of over 450 colleagues and friends. The stipend for the academic year is $50,000 and the fellowship covers the cost of housing for Fellows and their families coming from outside the Boston area. / Due January 11, 2021
Hellman Fellowship in Science and Technology Policy

: The Hellman Fellowship in Science and Technology Policy provides an opportunity for an early-career professional with training in science or engineering to learn about a career in public policy and administration. While in residence, fellows work with senior scientists and policy experts on critical national and international policy issues related to science, engineering, and technology. Applicants must have a PhD in an area of science or engineering and have experience or a demonstrated interest in an area related to science and technology policy. The appointment is for a one-year term and includes a stipend commensurate with experience. / Due January 11, 2021
Moelis Scholars Program

: The University of Pennsylvania is offering a fully-funded two year Master of City Planning degree in the Department of City and Regional Planning. Prospective students who are African-American or Latinx are encouraged to apply. Each Moelis Scholar will be paired with a faculty member during the first year of the program to work on a research project; with preference given to those focused on Community and Economic Development or Public-Private Development. Prospective students must go through Graduate Admissions and complete the application requirements, in addition to the 550-word essay to the Program's prompt. / Due January 11, 2021
Draper Hills Summer Fellows Program

: Stanford's Center on Democracy, Development and the Rule of Law is offering a training program for global democratic leaders holding senior roles in their respective fields. The program brings together a group of 25 to 30 mid-career practitioners in law, politics, government, private enterprise, civil society, and international development from transitioning countries. For three weeks during the summer, fellows participate in academic seminars that expose them to the theory and practice of democracy, development, and the rule of law. Delivered by leading Stanford faculty from the Stanford Law School, the Graduate School of Business, and the departments of economics and political science. / Due January 11, 2021
NEH/FPIRI Fellowship for Scholars Conducting Field-Based Humanities Research

: The Palestinian American Research Center offers a fellowship for research in the humanities or research that embraces a humanistic approach and methods. Fields of study include, but are not limited to, history, philosophy, comparative religion, literature, languages and linguistics, archaeology, and jurisprudence. Applicants must be scholars who have earned their Ph.D. or completed their professional training. Fellowship awards are $4,200 per month for a minimum of four and a maximum of eight months of research. / Due January 11, 2021
CAORC Multi-Country Research Fellowship Program

: The Multi-Country Fellowship Program supports advanced regional or trans-regional research in the humanities, social sciences, or allied natural sciences for U.S. doctoral candidates and scholars who have already earned their Ph.D. Preference will be given to candidates examining comparative and/or cross-regional research. Scholars must carry out research in two or more countries outside the United States, at least one of which hosts a participating American overseas research center. Approximately eight awards of up to $10,500 each will be given each year. / Due January 12, 2021
CAORC/NEH Senior Scholar Fellowship

: The Council of American Overseas Research Centers (CAORC)/National Endowment for the Humanities (NEH) Senior Research Fellowship Program supports advanced research in the humanities for U.S. postdoctoral scholars, and foreign national postdoctoral scholars who have been residents in the US for three or more years. Scholars must carry out research in a country which hosts a participating American overseas research center: Algeria, Armenia, Azerbaijan, Cambodia, Cyprus, Georgia, Indonesia, Mexico, Mongolia, Morocco, Nepal, Senegal, Sri Lanka or Tunisia. Fellowship stipends are $4,200 per month for a total of 4 months. / Due January 12, 2021
Gulf Research Program: Early-Career Research Fellowships: The Gulf Research Program's Early-Career Research Fellowship supports emerging scientific leaders as they take risks on research ideas not yet tested, pursue unique collaborations, and build a network of colleagues who share their interest in improving offshore energy system safety and the well-being of coastal communities and ecosystems. The program provides a grant of $76,000 to support the fellow for 2 years of research which can be used to cover costs, salaries and other professional expenses. Applicants must have received their final degree within the last 10 years and be employed at a research organization. / Due January 13, 2021
CAARI Senior Scholar In Residence

: An established scholar who commits to stay at least 30 days in succession at the Cyprus American Archaeological Research Institute (CAARI), ideally in the summer, and to be available in evenings and weekends to younger scholars working there, in return for 50% reduction in residency rate. Must have PhD in archaeology or ancillary field for at least 5 years prior to visit, be fluent in English (but may be of any nationality), and be committed to mentoring students. Travel and other expenses not covered. / Due January 12, 2021
Fulbright Specialist Program: The Fulbright Specialist Program is a unique opportunity for U.S. academics and established professionals to engage in two- to six-week, project-based exchanges at host institutions in over 150 countries. Specialists, who represent a wide range of professional and academic disciplines, are competitively selected to join the Fulbright Specialist Roster based on their knowledge, skill sets, and ability to make a significant contribution to projects overseas. Specialists receive full funding to participate in Fulbright Specialist projects, including travel, stipend and lodging. / Due January 13, 2021
William T. Grant Foundation Research Grants: The William T. Grant Foundation Grants support high-quality research that is relevant to policies and practices that affect the lives of young people ages 5 to 25 in the United States. Grants are to be used for programs, policies, and practices that reduce inequality in youth outcomes and benefit American youth. Research grants about reducing inequality typically range between $100K to $600K and cover 2-3 years of support. Research grants about improving the use of research initiative will range between $100K to $1M and cover 2-4 years of support. The Foundation supports a diverse group of researchers who are currently employed at a tax-exempt organization. / Due January 13, 2021
Department of Energy Computational Science Graduate Fellowship (DOE CSGF)

: The Department of Energy Computational Science Graduate Fellowship (DOE CSGF) is open to U.S. citizens or permanent resident aliens who are planning full-time, uninterrupted study toward a Ph.D. at an accredited U.S. university. Senior undergraduate and first year graduate students in engineering and in the physical, computer, mathematical or life sciences are eligible to apply for the program. We also accept applications from master's degree students (with certain stipulations) and those that are employed or will be matriculating into graduate school in the fall upcoming academic year. Fellows receive an annual stipend of $37,000 annual stipend. Fellowship support is limited to four years and must be renewed each year. / Due January 13, 2021
NEA Literature Fellowships: Translation Projects

: Through fellowships to published translators, the NEA supports projects for the translation of specific works of prose, poetry, or drama from other languages into English. We encourage translations of writers and of work that are not well represented in English translation. Translation fellowships are individual grants for $12,500 or $25,000. We do not fund work toward academic degrees. / Due January 13, 2021
Global Health Corps Fellowship

: Global Health Corps is mobilizing a global community of emerging leaders to build the movement for health equity. We place talented individuals from a wide variety of backgrounds in paid, high impact roles in NGOs and government agencies in sub-Saharan Africa and the US for one year. During the fellowship year, fellows collaborate, innovate, and create sustainable and impactful change. Applicants can apply for up to 3 positions that match their interests and skills, from project management to monitoring and evaluation, engineering, communications and more. We are looking for people from a broad range of sectors and disciplines. / Due January 13, 2021
Kresge Artist Fellowship

: Kresge Arts in Detroit provides significant financial support for Kresge Artist Fellowships annually, each consisting of a $25,000 award and professional practice opportunities for emerging and established metropolitan Detroit artists in the dance/music, film/theatre, literary arts and visual arts. The Kresge Artist Fellowships are given to artists whose commitment to artistic achievement, in contemporary or traditional forms, is evident in the quality of their work. Fellowship applications are accepted by artists who are current legal residents of the metropolitan Detroit tri-county area (Macomb, Oakland or Wayne counties) in Michigan. / Due January 14, 2021
MindCORE Postdoctoral Research Fellowship: MindCORE seeks to recruit postdoctoral researchers for their Research Fellowship for Postdoctoral Scholars. Housed within the School of Arts and Sciences of the University of Pennsylvania, MindCORE is an interdisciplinary effort to understand human intelligence and behavior. Created for recent recipients of a PhD degree in psychology, linguistics, neuroscience, philosophy, computer science, or related discipline, the program is a springboard for researchers to establish their own research programs. Fellows receive a salary, relocation allowance, health insurance, and a modest research budget in one-year terms, renewable for up to three years. / Due January 14, 2021
New York City Urban Fellows Program:

The Urban Fellows Program is a highly selective, nine-month fellowship which combines work in Mayoral offices and City agencies with an intensive seminar series that explores current urban issues impacting public policy. Program participants are diverse and come from all over the country to work in New York City. After participating in an extensive interview process, New York City Urban Fellows are placed at an array of agencies across the City where they learn about public policy through a hands-on approach. Fellows receive a nine-month stipend of $30,000. / Due January 15, 2021
Carnegie Endowment For International Peace Junior Fellows Program

: Each year the Endowment offers 10-12 one-year fellowships to uniquely qualified graduating seniors and individuals who have graduated during the past academic year. They are selected from a pool of nominees from close to 400 participating colleges. Carnegie Junior Fellows work as research assistants to the Endowment's senior associates. Those who have begun graduate studies are not eligible for consideration. Positions are paid, full-time positions for one year. Junior fellows are currently paid a gross salary of $3,166.66 per month ($38,000 per year). A full benefits package is also provided. / Due January 15, 2021
DAAD Visiting Professorships

: For North American guest lecturers to be hosted at German universities. This program serves to strengthen the internationalization of the educational experience for scholars, host institutions, and students by welcoming educators from North America to university campuses in Germany for guest lectureships. International degree programs at German universities and traditional curricula seeking to infuse an international aspect provide opportunities for professors in all fields to contribute their expertise in particular subjects and teaching methods. Courses need not be taught in German. / Due January 15, 2021
Trinity Fellows Program

: The Trinity Fellows Program is a graduate fellowship dedicated to developing urban leaders with a commitment to social and economic justice. Fellows participate in a 21-month study/work program while earning a master's degree in one of 15 disciplines. Eligible applicants must meet the admissions requirements of the Marquette University Graduate School. In addition, applicants must have completed a full-time service program, such as Peace Corps, Jesuit Volunteer Corps, AmeriCorps, or other comparable program, OR have worked 2+ years full-time in a nonprofit organization. The fellowship includes a full-tuition scholarship and a monthly stipend. / Due January 15, 2021
CHCI Public Policy Fellowship

: The CHCI Public Policy Fellowship (PPF) seeks to enhance participants' leadership abilities, strengthen professional skills and ultimately produce more competent and competitive Latino professionals in public policy areas. The fellowship offers talented Latinos, who have earned a bachelor's degree within two years of the program start date a paid, nine-month fellowship in Washington, DC. Fellows gain hands-on experience at the national level in the public policy area of their choice. / Due January 15, 2021
CHCI Graduate Fellowship

: The CHCI Graduate Fellowship seeks to enhance participants' leadership abilities, strengthen professional skills and produce more competent and competitive Latino professionals. The nine-month paid fellowship program offers exceptional Latinos who have earned at least a master's degree within three years of the program start date with unparalleled hands-on experience in a Congressional office or committee. Topic areas include Higher Education, Secondary Education, Health, Housing, Law and STEM (Science, Technology, Engineering and Math). Fellows receive a salary, benefits and roundtrip airfare to Washington, DC. / Due January 15, 2021
Energy Efficiency and Renewable Energy Science and Technology Policy Fellowships (SunShot Initiative Fellowships)

: EERE STP Fellowships are two-year opportunities for recent graduates and experienced scientists and engineers to participate in policy-related projects at DOE's Office of Energy Efficiency and Renewable Energy in Washington, D.C. There are three levels of Fellowships: Junior Fellows (Bachelor's), Fellows (Masters or PhD) and Senior Fellows (Masters or PhD). Fellows receive a salary starting at $47,684, $58,000, and $76,378 respectively, health benefits, travel assistance, and relocation allowance. SunShot applications are reviewed (and offers are made) twice per year with rolling application deadlines of January 15th and June 15th. / Due January 15, 2021
Samuel Huntington Public Service Award

: The Samuel Huntington Public Service Award provides a $15,000 stipend for a graduating college senior from a U.S. university to pursue one year of public service anywhere in the world. The award allows recipients to engage in a meaningful public service activity for one year before proceeding on to graduate school or a career. To apply, please develop a proposal for public service in this country or abroad. The proposal may encompass any activity that furthers the public good. It can be undertaken by yourself alone or by working through established charitable, religious, educational, governmental, or other public service organizations. / Due January 15, 2021
Terra Summer Residency

: The Terra Summer Residency in Giverny, France provides eight-week fellowships for emerging artists and predoctoral scholars to pursue individual work and research within a framework of interdisciplinary exchange and dialogue, and senior advisor positions for established artists and scholars to serve as mentors and seminar leaders. For visual artists with a master's degree (or its equivalent); doctoral candidates researching a subject on American art and visual culture pre-1980 or its role in a context of international artistic exchange. All fellows are provided with 8 weeks of lodging in Giverny, a stipend of $5,000 and travel costs. / Due January 15, 2021
Math for America Master Teacher Fellowship – Renewal

: Upon successful completion of the Master Teacher Fellowship, MƒA teachers can apply to renew their fellowship for another four years. Renewal Master Teachers continue to hone their craft and engage in the professional community. They focus on leading from within their classroom and within MƒA to support the learning and professional growth of other STEM teachers across the city. MƒA Master Teachers renewing their fellowship will continue to receive: $60,000 in stipends over four years to recognize participation in our community; a dynamic community of inspiring mathematics and science teachers; and participation in a wide range of high quality, STEM-focused, teacher-led professional growth and enrichment opportunities throughout the school year. / Due January 15, 2021
Teaching Assistant Program in France

: The Teaching Assistant Program in France offers the opportunity to work in France for 7 months, teaching English to French students of all ages. Each year, over 1,100 American citizens and permanent residents teach in public schools across all regions of metropolitan France and in the overseas departments of French Guiana, Guadeloupe, Martinique and Réunion. Most TAPIF program participants have just finished their university studies. We also welcome people between the age of 20-35 as of October 1 who have just finished their graduate studies, young professionals looking for a new challenge, etc. The monthly salary is approximately 780 Euro. / Due January 15, 2021
Mellon-CES Dissertation Completion Fellowships in European Studies

: The Council for European Studies (CES) invites eligible graduate students to apply for the Mellon-CES Dissertation Completion Fellowships in European Studies. Each fellowship includes a $25,000 stipend, paid in six (6) bi-monthly installments over the course of the fellowship year, as well as assistance in securing reimbursements or waivers for up to $3500 in eligible health insurance and candidacy fees. To be eligible to receive the fellowship, applicants must also be enrolled in an institution that is a member of the CES Academic Consortium. / Due January 15, 2021
AGU Congressional Science Fellowship

: AGU is pleased to have sponsored a Congressional Science Fellowship for over thirty years. The Fellowship program enables more effective use in government of scientific knowledge and provides a unique experience to scientists seeking careers involving public use of technical information. The Congressional Science Fellowship program places highly qualified, accomplished scientists, engineers, and other professionals in the offices of either an individual Member of Congress or on a committee for a one-year assignment. / Due January 15, 2021
Feldman Graduate Fellowship in Sustainable International Development

: The Feldman Fellowship is a partial tuition scholarship that supports up to two MA-SID students who are interested in environmental conservation. The Fellowship is solely a partial tuition scholarship that varies based on the applicant's merit and experience. Fees, airfare, living expenses, and second year fieldwork are not included in the fellowship. Consideration is given to all applicants who meet the priority deadline of January 15th and who express interest in the fellowship on the application. Preference is given to students from developing countries who seek to address world development issues. / Due January 15, 2021
Klingenstein Summer Institute for Early Career Teachers

: The Klingenstein Summer Institute gathers 75 teachers from around the world for an exploration of teaching styles, educational philosophies, educational issues and personal development. Meeting for two weeks in late June, this intensive program offered in Lawrenceville, New Jersey, is especially designed to make teachers more effective leaders in the classroom and throughout the school. The Klingenstein Summer Institute offers a full fellowship, including tuition for four graduate credits, as well as room and board. Teachers with 2-5 years of full-time head teaching experience are eligible to apply. / Due January 15, 2021
Linda Hall Library Fellowships

: The Linda Hall Library offers funding to graduate students, postdoctoral researchers, and independent scholars in the history of science and related areas of science and technology studies. Scholars may apply for travel grants to support short (1-3 week) research visits to Kansas City or residential fellowships that provide more time (1-4 months) for in-depth engagement with the Library's collections. In addition, fellows participate in a rich intellectual community of in-house experts, fellows, and scholars from nearby Kansas City institutions, including the University of Missouri-Kansas City (UMKC), the University of Kansas (KU), and the Clendening History of Medicine Library at the KU Medical Center. Fellowships cover travel and living expenses up to $750/week for travel fellows, $3,000/month for doctoral residential fellows, and $4,200/month for postdoctoral residential fellows. / Due January 15, 2021
American Antiquarian Society Fellowships

: The American Antiquarian Society (AAS) maintains a major research library in American history, literature, and culture through 1876 in Worcester, MA. The AAS-NEH fellows are part of a community that includes the AAS staff, area college and university faculty, and the recipients of AAS short-term fellowships (including scholars from all over the U.S. and abroad, Ph.D. candidates, and creative artists and writers producing work for the general public) and other long-term fellows. Twenty-eight months of AAS-NEH fellowship support are available. / Due January 15, 2021
Smithsonian Artist Research Fellowship (SARF)

: The Smithsonian Artist Research Fellowship (SARF) program was launched in 2007 to provide outstanding visual artists from across the world a unique opportunity to work with Smithsonian museums, research sites, collections, and scholars, so they may conduct research that inspires new artwork. SARF Fellows spend 1-2 months in residence at the Smithsonian immersed in its unparalleled collections and multidisciplinary scholarly expertise, building connections between art, science, history and culture. SARF fellowships are explicitly for artist research and do not require recipients to create or exhibit artwork. You must be nominated to apply. / Due January 15, 2021
Andrew W. Mellon Foundation Predoctoral Fellowships in Women's History

: The two recipients of the Andrew W. Mellon Foundation Predoctoral Fellowship in Women's History should have a strong interest in the fields of women's history and public history. They must be currently enrolled students in good standing in a relevant PhD program in the humanities. The Predoctoral Fellows will be in residence part time at the New-York Historical Society for one academic year with a stipend of $15,000 per year. This position is not full time and will not receive full benefits. / Due January 15, 2021
NEH Fellowship at the New-York Historical Society

: One fellowship for the length of a single academic year is supported by the National Endowment for the Humanities for research at the New-York Historical Society. The fellowship is available to individuals who have completed their formal professional training and have a strong record of accomplishment within their field. There is no restriction relating to age or academic status of applicants. Foreign nationals are eligible to apply if they have lived in the United States for at least three years immediately preceding the application deadline. The ten-month residency will carry a stipend of $42,000, plus benefits. / Due January 15, 2021
Andrew W. Mellon Foundation Fellowships

: Two Andrew W. Mellon Foundation Fellowships will be awarded to candidates who have earned their PhD in the last three to five years. Research projects may include the conversion of a dissertation into a publishable manuscript or the initiation of new research based on the collections and resources of the New-York Historical Society. This ten-month residency will carry a stipend of $60,000, plus benefits. / Due January 15, 2021
Patricia and John Klingenstein Short-Term Fellowships

: The Patricia D. Klingenstein Library at the New-York Historical Society is home to more than 350,000 books, three million manuscripts, and distinctive collections of maps, photographs, and prints, as well as ephemera and family papers documenting the history of the United States from a distinctly New York perspective.  Two or more Patricia and John Klingenstein Short-Term Fellowships will be awarded to scholars at any academic level. Fellows will conduct research in the library collections of the New-York Historical Society for two to four weeks at a time, and will receive a stipend of $1,500 to $2,000. / Due January 15, 2021
Helen and Robert Appel Fellowship in History and Technology

: The Helen and Robert Appel Fellowship in History and Technology is awarded to a candidate who has earned their Ph.D. within the last three to five years. Research projects should be based on the collections of New-York Historical and explore the impact of technology on history. The fellowship carries a stipend of $60,000, plus benefits. / Due January 15, 2021
McGraw Fellowship for Business Journalism

: The McGraw Fellowship provides editorial and financial support to journalists who need the time and resources to produce a significant story or series that provides fresh insight into an important business or economic topic. Awards are $5,000 a month for 1-3 months; in exceptional cases, longer grants are provided based upon specific proposals. Applicants have a proven ability to report and execute a complex project in their proposed medium and a strong background or reporting expertise on the subject of their piece. Applications are accepted twice a year. / Due January 15, 2021
CSTE/CDC/ASPPH Applied Epidemiology Fellowship Program

: This collaborative fellowship is designed for recent or impending master's or doctoral-level graduates in epidemiology or a related field who are interested in the practice of public health at the state or local level. While the program provides rigorous training for its participants, it is also designed with flexibility in order to meet the particular interests of the fellow. Fellows are matched to a state health department for a two-year fellowship position based on program area of interest. Fellows will work under mentorship and the program includes extensive on-the-job training to acquire and develop skills in epidemiology. / Due January 15, 2021
USC Fully Funded PhD in Molecular Pharmacology and Toxicology

: The University of Southern California provides fully funded packages to PhD students in Molecular Pharmacology and Toxicology (MPTX). The MPTX track provides training in molecular mechanisms of disease as well as disease and drug interaction. Coursework emphasizes cell biology and molecular pharmacology. Research areas are laboratory based and include molecular and neuro-pharmacology, receptor pharmacology, cancer biology and pharmacology, metabolism and biochemistry, and oxidant toxicology. All students accepted into the program are provided with financial aid including tuition remission, health insurance and a stipend of $36,312 per year. / Due January 15, 2021
University of Toronto Fully Funded PhD in Pharmacology

: The University of Toronto offers fully funded programs of study for students to earn a PhD in Pharmacology. The objective of the PhD degree in Pharmacology is to have students possess a comprehensive understanding of the general field of pharmacology, in addition to specific expertise in their particular area of interest. They build on their knowledge of pharmacology so that they are able to think critically about specific areas in pharmacology. Funding is guaranteed for the duration of the program as long as the student remains in "good standing" and the package includes payment of tuition and fees plus a $20,000 living stipend. / Due January 15, 2021
Smithsonian Mpala Postdoctoral Fellowship

: One-year fellowships in Africa for postdoctoral scholars to conduct research in biology, anthropology, geology, hydrology, material science, social science and soil science at the Smithsonian Mpala Research Center.  The Mpala Center is a site of multidisciplinary research and training in Kenya and welcomes scholars from around the world to apply. Postdoctoral and senior investigators work in association with the professional Smithsonian research staff and utilize the resources of the institution in their projects. A stipend of $50,400 is provided for the year plus an additional research allowance of up to $4,000. / Due January 15, 2021
The David E. Rogers Student Fellowship Award

: This fellowship is meant to enrich the educational experiences of medical and dental students through projects that bear on medicine and dentistry as they contribute to the health of communities, and to address the human needs of underserved or disadvantaged patients or populations.  The content of the Fellowship might include clinical investigation, public health/epidemiology, health policy analysis, activities linking biomedicine, the social infrastructure and human or community needs. Funding of $4,000 is provided to sponsor a 10-12 week project in the summer between the student's 1st and 2nd years of medical/dental school. / Due January 15, 2021
Colorado State University Fully Funded PhD in Chemical and Biological Engineering

: CSU offers a fully funded PhD program in Chemical and Biological Engineering. Students have full access to state-of-the-art research laboratories and are encouraged to collaborate with the Colleges of Engineering, Natural Sciences, and the College of Veterinary Medicine and Biomedical Sciences. There are 5 main focuses for the PhD: polymer science, biological engineering, mathematical modeling, environmental engineering and transport phenomena. After selecting one of the above PhD students will work closely with a research advisor for the remainder of their degree. A full tuition waiver plus a living stipend is provided to accepted applicants. / Due January 15, 2021
McGill University Fully Funded PhD in Chemical Engineering

: McGill University provides full funding for PhD students in Chemical Engineering. The Department offers advanced graduate courses that emphasize important core fundamentals, such as heat & mass transfer, fluid mechanics, computational methods, and thermodynamics, as well as more specialized courses in the bioengineering, environmental and materials sciences. All accepted PhD students are funded to allow them to focus on their work. Financial support is given through scholarships, fellowships, studentships or through supervisor funded programs. / Due January 15, 2021
Queen's University Fully Funded PhD Program in Education

: Queen's University offers fully funded programs for a PhD in Education. The program develops leadership abilities, including critical reflection, research and writing while encouraging camaraderie within the small class sizes. After completing the core class work a concentration is selected with options in: curriculum theorizing, educational studies, literacy and cognition, literacy education, measurement, assessment, policy, leadership and evaluation (MA PLE), and special education. PhD students are offered a minimum package of $18,000 [CAD] per year as they complete their thesis. / Due January 15, 2021
Cornell University Fully Funded PhD Program in Economics

: Cornell offers a fully funded PhD Program in Economics. The first year of coursework begins by building on a solid foundation in microeconomics, macroeconomics and mathematics. After completing the basic coursework, students participate in workshops to decide on a concentration on which to write their thesis. Students are free to work on projects that are not directly defined in previous concentrations, but they must have the support of 2 faculty members to proceed on this topic. The student will work closely with their research advisor until the completion of their thesis. Funding packages include tuition, health insurance and a living stipend. / Due January 15, 2021
Vanderbilt University Fully Funded PhD Program in Law & Economics

: Vanderbilt University offers a fully funded PhD program in Law & Economics. The program combines analytical training in economic theory and methodology with the study of law. Upon completion of the program, students receive a PhD in Law and Economics and a J.D. The principal fields of study include law and economics, risk and environmental regulation, labor markets and human resources, and behavioral law and economics. An advanced understanding of mathematics and economic principles is recommended, but a major or master's in economics is not required. Students are fully funded through both degrees with packages including tuition and a stipend. / Due January 15, 2021
Post-Doctoral Global Fellows

: Post-Doctoral Global Fellows are postdoctoral scholars who have attained their doctoral degrees within the past four years (determined as of the application deadline) and who have not yet secured a tenure-track academic appointment at an institution. Fellows are government officials, judges, officials from international organizations and lawyers in private practice who wish to take a semester or academic year away from their posts to engage in serious scholarship. The fellowship is for 1 academic year (or semester) working with the NYU Law School and includes a stipend of $30,000 to $45,000/year. / Due January 15, 2021
Drexel University Fully Funded PhD in Education & Educational Leadership

: Drexel University offers a fully funded PhD in Education & Educational Leadership. The PhD program is grounded in cross-cultural educational leadership, policy, and theory-driven research and demands extensive preparation in quantitative and qualitative research methods. Program curriculum involves both formal coursework and professional research and development activities in the education field. There are 2 PhD concentration options available: STEM Education & Educational Leadership and Policy. Students are funded through research or teaching assistantships that provide a generous stipend, tuition remission, and a health insurance subsidy. / Due January 15, 2021
Zuckerman Postdoctoral STEM Scholars Program

: The Mortimer B. Zuckerman Stem Leadership Program attracts high achieving postdoctoral scholars from premier universities in the United States to do research at one of seven Israeli universities. Once they complete their research, many Zuckerman postdocs are expected to accept faculty positions at top North American universities, weaving a network of academic collaboration and goodwill that will greatly benefit US Israeli scientific cooperation. Postdoctoral scholarships are for up to two years for $52,000 per academic year and applicants must hold a PhD degree from a premier university. / Due January 15, 2021
McKnight Doctoral Fellowships

: The McKnight Doctoral Fellowship program is designed to address the under-representation of African American and Hispanic faculty at colleges and universities in the state of Florida by increasing the pool of citizens qualified with PhD degrees to teach at the college and university levels. Up to 50 Fellowships are granted each year for students pursuing doctoral degrees in the State of Florida in the fields of Agriculture, Biology, Chemistry, Business Administration, Computer Science, Engineering, Marine Biology, Mathematics, Physics or Psychology. Each fellowship is up to $17,000. / Due January 15, 2021
Summer Graduate Student Research Fellowship

: Summer Graduate Student Research Fellowships support significant research and writing about the Holocaust and encourage MA-level and first-year PhD students to test ideas, share research findings, debate methodological or interruptive processes, and develop frameworks for their projects. The Mandel Center welcomes applications from students in all academic disciplines: students outside the field of history are encouraged to apply. Research Fellows are required to be in residence at the Museum for 12 consecutive weeks and will be provided a stipend of $3,000/month and an allowance to offset travel costs. / Due January 15, 2021
Georgetown University Fully Funded PhD Program in Computer Science: Georgetown University offers a fully funded PhD Program in Computer Science. PhD students first complete the coursework of the master's degree to build a solid foundation in computer science. Once this is complete students choose a concentration in computer and network security, cryptography, information search and retrieval, machine learning, data mining, and natural language processing, networking and distributed systems, or parallel and distributed algorithms. Students conduct independent research in these fields under an advisor to complete the PhD. Doctoral students are fully supported through scholarships and research assistantships. / Due January 15, 2021
Georgetown Global Human Development Master's Scholarships

: The Global Human Development Program at Georgetown University in Washington, DC is a two-year master's degree program designed to prepare development professionals to work with public sector agencies, private businesses, and non-profit organizations involved in international development. GHD offers a number of merit-based scholarships each year to new and returning students of all nationalities. Scholarships are in the form of full or partial tuition remission. Applicants should have at least one to two years of experience working in international development or a related field, must have completed an undergraduate degree and speak one other language besides English. Final Deadline (no scholarship consideration): April 1 / Due January 15, 2021
Dave Kennedy Fellowship

: The Institute for Justice recruits law students from across the country for its summer fellowship program to substantively contribute to active and future strategic litigation in both state and federal courts. Fellows work closely with IJ attorneys to develop litigation strategies and assist in the nuts and bolts of civil rights litigation. IJ fellows benefit from a summer packed with valuable opportunities to network with and learn from the country's leading liberty advocates, policymakers and practitioners through IJ's summer speakers series and annual Law Student Conference. Fellows are paid $7000 for the 10-week program. / Due January 15, 2021
Dorothy Marchus Senesh Fellowship

: The Dorothy Marchus Senesh Fellowship is available to women from countries in the Global South who have completed a Bachelor's degree, who have been accepted into a graduate program, and whose graduate work is to be focused on issues related to the goals of the International Peace Research Association (IPRA), including communications, conversion from military to civilian production, defense and disarmament, ecological security, food policy, human rights and development, internal conflict resolution, international conflict resolution, nonviolence, peace building in crisis areas, peace education, peace movements, refugees, religious conflict, and women and peace. Fellows receive $5,000 per year for two years. / Due January 15, 2021
MFA in Studio Art Graduate Program

: UConn's MFA in Studio Art Graduate Program is a highly competitive Master of Fine Arts fellowship. Applications are reviewed in February for admission to begin study during the fall. Five highly qualified applicants are admitted each year and offered renewable merit-based graduate teaching or research assistantships. All admitted students are fully funded including international students. / Due January 15, 2021
Public Interest Fellowship: The Public Interest Fellowship is a unique combination of work and study designed to advance fellows' pursuit of careers devoted to enriching the political and cultural life of the United States. There are 3 fellowship track opportunities including: a 2-year full-time employment and training program for fellows new to the field, a 2-year education program for fellows already working in DC, and shorter fellowships of 9-12 months for young professionals looking to grow their network and skill-set. All 3 tracks provide funding for professional development and include a salary or stipend to help fellows as they advance their careers. / Due January 15, 2021
Data Science Fellowship: The Data Incubator is an intensive 8 week fellowship that prepares masters students, PhDs, and postdocs in STEM and social science fields seeking industry careers as data scientists. A variety of innovative companies partner with The Data Incubator for their hiring and training needs, including LinkedIn, Genentech, Capital One, Pfizer, and many others. The program is free for admitted Fellows. Fellows have the option to participate in the program either in person in New York City, Washington DC, Seattle, Boston, the San Francisco Bay Area, or remotely online. Multiple sessions offered each year, check the website for deadlines, including early priority deadlines. / Due January 15, 2021
AJC's Goldman Fellowship Program: AJC's Goldman Fellowship Program develops future leaders in the areas of international and domestic politics, diplomacy, public relations, and management. This competitive summer fellowship gives undergraduate and graduate students the unique opportunity to work in AJC offices in the U.S. and throughout the world—from New York City to Melbourne, Australia. Fellows will receive a minimum $3,300 stipend (before withholding tax), and all major travel expenses will be covered. The program is open to undergraduates in their junior or senior years and to students in graduate and professional schools from a broad range of academic backgrounds. / Due January 15, 2021
Folger Shakespeare Library Fellowship: Each year, the Folger Institute in Washington, DC awards approximately five long-term and 45 short-term fellowships. Long-term fellowships support scholars in residence for six to nine months with a monthly stipend of $5,555. Short-term fellowships support scholars in residence for one to three months with a monthly stipend of $2,500. Scholars must hold a terminal degree in their field in order to be eligible for either fellowship. The Folger has now opened its short-term fellowships to members of the performing arts community, as well as scholars working at archives, museums, and libraries. / Due January 15, 2021
Environmental Fellows Program (EFP): The Environmental Fellows Program (EFP) is a national program that seeks to diversify the environmental and conservation philanthropic sector by supporting the career aspirations of graduate students from traditionally underrepresented groups. Fellows are placed in a 12-week paid internship with one of our partner philanthropic organizations. Applicants must be U.S. citizens, permanent residents, or DACA/DREAMers (Deferred Action for Childhood Arrivals). International students are ineligible. / Due January 15, 2021
KAUST Fellowship: The KAUST Fellowship is the general scholarship program of the King Abdullah University of Science and Technology (KAUST). All admitted students receive the benefits of the KAUST Fellowship which includes full tuition, a living stipend of $20-30K, housing, and other benefits. All applicants must demonstrate proficiency in English. There is no minimum GPA requirement but the average GPA of admitted students is 3.7 out of 4.0. KAUST encourages students seeking to earn graduate degrees from Saudi Arabia and around the world to apply. / Due January 15, 2021
Belfer Center Fellowships: The Belfer Center at Harvard University offers both pre-doctoral and post-doctoral research fellowships for one year, with a possibility for renewal. Applications for fellowships are welcome from recent recipients of the PhD or equivalent degree, university faculty members, and employees of government, military, international, humanitarian, and private research institutions who have acquired appropriate professional experience. The Center seeks applications from political scientists, lawyers, economists, those in the natural sciences, and others of diverse disciplinary backgrounds. The Center offers 10-month stipends of $20K-$34K. / Due January 15, 2021
Women's History Institute Summer Research Fellowship: The Women's History Institute of Historic Hudson Valley is pleased to offer Summer Research Fellowships in New York state to support the research of college and graduate students into the lives of women residing in the Hudson Valley, particularly during the time period represented in the Historic Hudson Valley collections: the 18th and 19th centuries. Fellowship stipends are $3,000 for a minimum of 6 weeks and a maximum of three months. Research fellows are expected to produce an article or mid-term report as well as a final academic report on their findings. The Fellows will be offered the opportunity to take part in HHV programming. / Due January 15, 2021
The Other & Belonging Summer Fellowship: The Othering & Belonging Institute Summer Fellowship is a three-month-long, part-time, 20-hour per week paid research experience. The purpose of the fellowship is to prepare and engage with the next generation of researchers and future community leaders who are committed to social and racial justice by providing mentorship and hands-on experience. In addition to independent work on assigned summer projects, fellows will explore pressing social justice issues as a cohort by participating in bi-weekly workshops and collaboratively organizing a local field trip to engage with issues and stakeholders in the field. The fellowship runs from mid-May to mid-August every year and takes place at the Othering & Belonging Institute office on the UC Berkeley campus. / Due January 16, 2021
© Victoria Johnson 2020, all rights reserved.