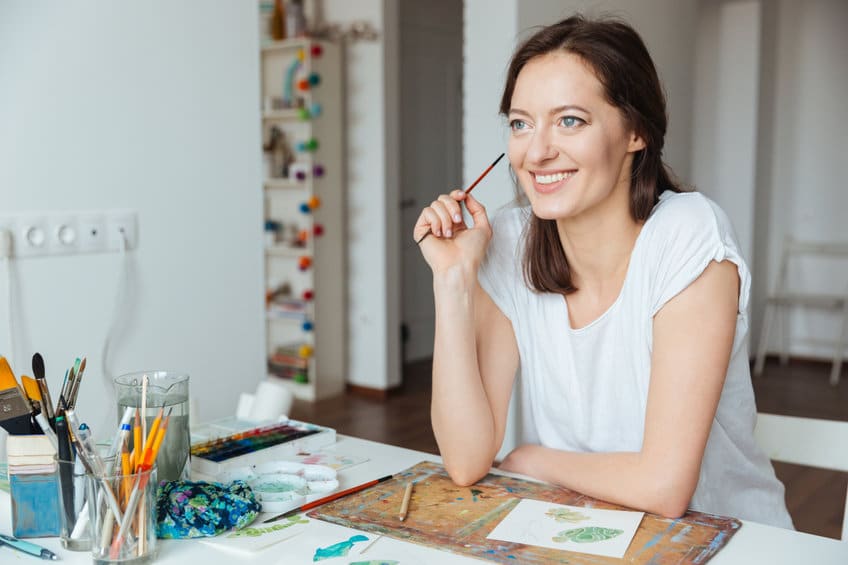 This list of upcoming fellowship deadlines includes fellowships in a variety of disciplines around the world! There are opportunities to do research, funding for artists, and programs focusing on conservation, law, and more. Apply now!
Not ready to apply this year? Click the links to bookmark these fellowships to your ProFellow account.
Upcoming Fellowship Deadlines: January 16 – 22, 2022
Jacobs Foundation Research Fellowship Program: The Jacobs Foundation Research Fellowship Program is a globally competitive fellowship program for early and mid-career researchers whose work is dedicated to improving the learning and development of children and youth worldwide. The relevant disciplines include but are not limited to, education sciences, psychology, economics, sociology, behavioral science, computer science, pedagogy, linguistics, neurosciences, and science of learning. Particularly encouraged to apply are scholars who seek to combine multiple levels of analysis and engage in interdisciplinary work. A special focus lies on work to understand and embrace variability in learning; promote the generation, transfer, and practical application of evidence on human learning and development, or increase the capacity to scale up effective education policies and practices. / Due January 16, 2022
Terra Summer Residency:

The Terra Summer Residency in Giverny, France provides eight-week fellowships for emerging artists and predoctoral scholars to pursue individual work and research within a framework of interdisciplinary exchange and dialogue, and senior advisor positions for established artists and scholars to serve as mentors and seminar leaders. For visual artists with a master's degree (or its equivalent); doctoral candidates researching a subject on American art and visual culture pre-1980 or its role in a context of international artistic exchange. All fellows are provided with 8 weeks of lodging in Giverny, a stipend of $5,000, and travel costs. / Due January 17, 2022
David M. Wodynski Memorial Fellowship

: This program is a nationally recognized municipal management program that offers an intense and fulfilling paid one-year apprenticeship at the City of Long Beach, CA. The program provides a structured one-year learning opportunity through which Fellows gain broad professional experience in local government. Applicants must have received a Master's Degree in Public Administration, Public Policy, or a related field by the start date of the program (July). Fellows receive a comprehensive benefits package that includes insurance, membership in the State of California Public Employees Retirement System, paid time off, and a salary of approximately $58,354. / Due January 17, 2022
CAPAL's Public Service Internship Program

: The Public Service Internship and Scholarship Program includes weekly leadership seminars, Community Action Projects, and individual mentorship. This is 8-week summer program offers a $3,000 stipend, places interns in public service positions across the country, and also supports those who have secured local DC internships. Qualified applicants should have a strong academic record and a demonstrated commitment to public service, including service to the Asian American, Native Hawaiian, and Pacific Islander (AANHPI) community. All current students and all majors are welcome to apply. / Due January 17, 2022
Strategic Data Project Fellowship

: The Strategic Data Project Fellowship (SDP) is a paid two-year program at Harvard University that places and develops talented data strategists in partner agencies where they can have an immediate impact on policy decisions that affect student outcomes. Fellows receive a rich complement of professional development designed to boost skills and knowledge in three key areas: measurement and analysis, leadership and change management, and education policy. Requirements include an advanced degree (Master's level or higher), strong quantitative/analytic skills, 3+ years of work experience, and a demonstrated passion for education reform. / Due January 18, 2022
Folger Shakespeare Library Fellowship: Each year, the Folger Institute in Washington, DC awards approximately five long-term and 45 short-term fellowships. Long-term fellowships support scholars in residence for six to nine months with a monthly stipend of $5,555. Short-term fellowships support scholars in residence for one to three months with a monthly stipend of $2,500. Scholars must hold a terminal degree in their field in order to be eligible for either fellowship. The Folger has now opened its short-term fellowships to members of the performing arts community, as well as scholars working at archives, museums, and libraries. Click here for more info / Due January 18, 2022
STPI's Policy Fellowship Program

: This two-year fellowship provides recent bachelor's degree recipients with a unique opportunity to use their critical thinking and analytic skills to work on a diverse set of challenges in science and technology (S&T) policy areas. Fellows will be involved in collaborative research for leaders in the White House Office of Science and Technology Policy (OSTP) in the Executive Office of the President and other Federal Government organizations. Fellows work with teams of researchers to support a wide variety of S&T policy-related tasks. Individuals who earned a recent bachelor's degree are eligible to apply for the Fellowship. The fellowship is a paid, benefits-eligible position. / Due January 18, 2022
CHCI Public Policy Fellowship: The CHCI Public Policy Fellowship (PPF) seeks to enhance participants' leadership abilities, strengthen professional skills, and ultimately produce more competent and competitive Latino professionals in public policy areas. The fellowship offers talented Latinos, who have earned a bachelor's degree within two years of the program start date a paid, nine-month fellowship in Washington, DC. Fellows gain hands-on experience at the national level in the public policy area of their choice. / Due January 18, 2022
CHCI Graduate Fellowship: The CHCI Graduate Fellowship seeks to enhance participants' leadership abilities, strengthen professional skills, and produce more competent and competitive Latino professionals. The nine-month paid fellowship program offers exceptional Latinos who have earned at least a master's degree within three years of the program start date with unparalleled hands-on experience in a Congressional office or committee. Topic areas include Higher Education, Secondary Education, Health, Housing, Law, and STEM (Science, Technology, Engineering, and Math). Fellows receive a salary, benefits, and roundtrip airfare to Washington, DC. / Due January 18, 2022
AAI Public Policy Fellows Program (PPFP): The AAI Public Policy Fellows Program (PPFP) is a one-year program that provides postdoctoral fellows and other early-career scientists who are committed to a career in biomedical research with the opportunity to learn about and participate in public policy and legislative activities of AAI. Up to 10 Fellows are selected to participate annually. Candidates must have received their Ph.D., M.D., or equivalent within the previous 15 years in immunology or a related field, be a member in good standing of AAI, and be committed to a career in biomedical research. / Due January 19, 2022
Kresge Artist Fellowship

: Kresge Arts in Detroit provides significant financial support for Kresge Artist Fellowships annually, each consisting of a $25,000 award and professional practice opportunities for emerging and established metropolitan Detroit artists in the dance/music, film/theatre, literary arts, and visual arts. The Kresge Artist Fellowships are given to artists whose commitment to artistic achievement, in contemporary or traditional forms, is evident in the quality of their work. Fellowship applications are accepted by artists who are currently legal residents of the metropolitan Detroit tri-county area (Macomb, Oakland, or Wayne counties) in Michigan. / Due January 20, 2022
The Congressional Innovation Scholars Program: The Congressional Innovation Scholars Program bridges the divide between Congress and the technology sector. Current graduate students or recent recipients of Master's or Ph.D. degrees work with Members of Congress and Congressional Committees in order to build capacity in Congress, train cross-sector leaders, keep Congress up to date about the latest challenges and opportunities relating to technology, support TechCongress by writing about and presenting on their experiences periodically, and represent TechCongress and the Congressional Innovation Scholars at meetings. Scholars earn a stipend equivalent to $60K during the 10-month program. / Due January 20, 2022
Science to Action Fellowship: The Science to Action Fellowship supports graduate students in developing a product that puts science into action, directly applying scientific research related to climate change impacts on fish, wildlife, or ecosystems to decision-making about natural resources. During the fellowship year and beyond, Fellows benefit from collaborations with university and USGS mentors, from interactions with other colleagues and partners of USGS, and from exposure to high priority, real-world challenges in the natural resources policy arena. The program is open to Masters and Doctoral students at any Climate Science Center consortium institution. Fellows receive a financial award of $10,000 each. / Due January 21, 2022
Venture for America Fellows

: Venture for America is a two-year fellowship program for recent college graduates interested in entrepreneurship and working in a fast-paced, innovative startup environment. VFA Fellows interview with vetted company partners across U.S. cities with emerging startup ecosystems. After securing the right full-time, salaried job, Fellows train for a month with world-class business leaders and entrepreneurs to build the skills they'll need to succeed in a startup environment and as founders. Throughout the fellowship, they learn how to contribute to a high-growth business and gain access to mentorship, ongoing training, and the nationwide VFA community. / Due January 21, 2022
NOAA Coastal Management Fellowship

: Coastal Management Fellows spend two years (starting in August) working on substantive state-level coastal resource management issues that pertain to federal management policies and regulations. Any student who will have completed a master's, doctoral or professional degree in coastal, aquatic or environmental management-related studies at any accredited university in the U.S. is eligible. This opportunity offers a competitive salary, medical benefits, and travel and relocation expense reimbursement. / Due January 21, 2022
Linda Hall Library Fellowships

: The Linda Hall Library offers funding to graduate students, postdoctoral researchers, and independent scholars in the history of science and related areas of science and technology studies. Scholars may apply for travel grants to support short (1-3 week) research visits to Kansas City or residential fellowships that provide more time (1-4 months) for in-depth engagement with the Library's collections. In addition, fellows participate in a rich intellectual community of in-house experts, fellows, and scholars from nearby Kansas City institutions, including the University of Missouri-Kansas City (UMKC), the University of Kansas (KU), and the Clendening History of Medicine Library at the KU Medical Center. Fellowships cover travel and living expenses up to $750/week for travel fellows, $3,000/month for doctoral residential fellows, and $4,200/month for postdoctoral residential fellows. / Due January 21, 2022
Cohen-Tucker Dissertation Research Fellowship

: The Stephen F. Cohen–Robert C. Tucker Dissertation Research Fellowship (CTDRF) Program for Russian Historical Studies supports the next generation of US scholars to conduct their doctoral dissertation research in Russia. The program will provide up to six annual fellowships, with a maximum stipend of $22,000, for doctoral students at US universities, who are citizens or permanent residents of the US, to conduct dissertation research in Russia. The Program is open to students in any discipline whose dissertation topics are within 19th – early 21st-century Russian historical studies. / Due January 21, 2022
Leadership and Advocacy for Women in Africa (LAWA) Fellowship Program

: The LAWA Fellowship program brings women's human rights lawyers from Africa to Washington, DC, for a 14-month course of study to earn a Master of Law degree at Georgetown University. After the course, fellows will return to their own countries to advocate for women's rights and put their training into action. After fellows earn their degree they will work with various public interest organizations in the DC area to learn different advocacy strategies and brainstorm ways to implement similar programs when they return home. The LAWA Fellowship provides the tuition for the Foundations of American Law and Legal Education Course (a U.S. $2,200 benefit) and for the LL.M. degree (a U.S. $58,500 benefit) at the Georgetown University Law Center, as well as professional development training. Applicants from any country in Africa are invited to apply. / Due January 21, 2022
CDC Steven M. Teutsch Prevention Effectiveness (PE) Fellowship

: This post-doctoral research fellowship at the CDC in Atlanta, GA addresses public health demand for quantitative policy analysis, health economics-based inquiry, and integrative health services research. PE Fellows are quantitative policy analysts whose research provides decision-makers at CDC, congress, and non-governmental agencies vital information for allocating and using resources to maximize the impact of their public health programs. Over the course of the program, fellows author a scientific paper, give a scientific presentation, complete a methods-based educational session, create a policy brief, and perform one field project. / Due January 21, 2022
O'Brien Fellowship in Public Service Journalism: The O'Brien Fellowship in Public Service Journalism offers a 9-month fellowship (academic year plus summer internship) for journalists with at least 5 years of professional experience to work on a project at Marquette University*. Fellows produce a rigorous, multimedia public service journalism project with the potential to have a major impact, lead to significant reform, and investigate and explain how individuals and groups can identify creative solutions to social problems. Fellows are free to utilize resources at Marquette and a stipend of $65K is provided for the fellow as well as living, travel, and relocation allowances. / Due January 21, 2022
Conservation Fellowships

: The purpose of the Kress Conservation Fellowship program is to provide a wide range of post-graduate fellowship opportunities that will help develop the skills of emerging conservators. Initial training, typically at one of a handful of institutions in North America, provides basic qualifications that must be supplemented with an extended period of specialized concentration on paintings, objects, textiles, antiquities, and other objects. Nine $32,000 Fellowships are expected to be awarded each year for one-year post-graduate internships. Fellows should have completed a masters-level degree in conservation. / Due January 22, 2022
Looking for graduate funding? Sign up to discover and bookmark more than 1300 professional and academic fellowships in the ProFellow database.
© ProFellow, LLC 2021, all rights reserved.