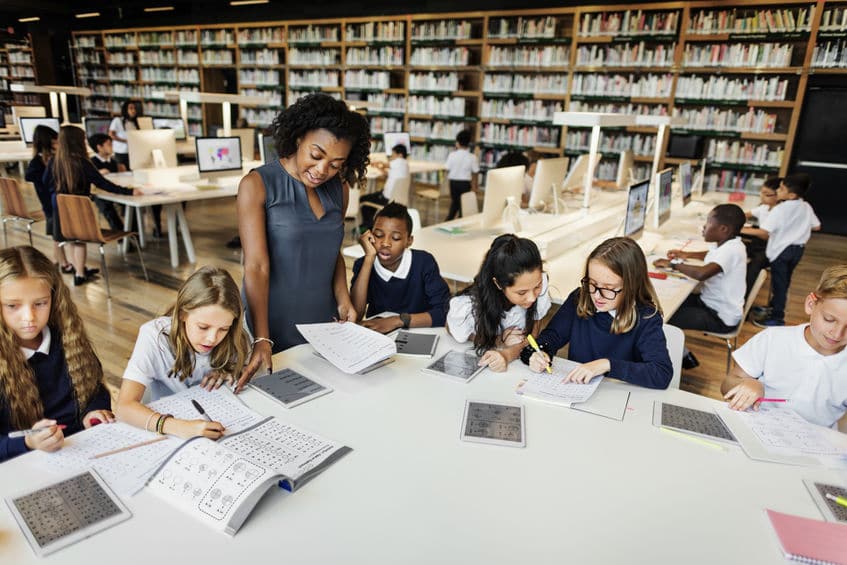 This week, there are fellowships for a number of different fields and career stages. There are several programs for teachers and graduate students. There are also opportunities for research funding, experiences in government and policy, and professional positions in conservation, law, and journalism. You've got 8 weeks to apply, so get started on those applications soon!
Not ready to apply this year? Click the links to bookmark these fellowships to your ProFellow account.
Upcoming Fellowship Deadlines: January 17 – 23, 2021
Teach For India: The Teach For India Fellowship program is a 2 year full-time paid commitment in which we place the most promising graduates and professionals as full-time teachers in under-resourced and low-income schools. Students and professionals with a Bachelor's Degree at the time of joining the Fellowship are invited to apply. Applicants need to be either of Indian citizenship or of Indian origin. Teach For India Fellows will be paid a salary of Rs. 17,500 per month. Four deadlines, check the website. / Due January 17, 2021
IRTS Foundation Summer Fellowship: The IRTS Foundation Summer Fellowship Program is a highly selective program that teaches a talented group of up-and-coming communicators the realities of the business world through an all-expense-paid internship in New York City, which includes practical experience and career-planning advice. After a one-week orientation to cable, broadcasting, advertising, and digital media, Fellows gain full-time "real world" experience at New York-based media corporations to which each is assigned for the duration of the Fellowship. Students must be college juniors, seniors, or graduate students. Accomplished students from all majors (including math, computer science, business, marketing, communications, etc.) are encouraged to apply. / Due January 17, 2021
KSTF Teaching Fellowships: KSTF Science and Mathematics Teaching Fellows are chosen from among individuals who have earned or are in the process of earning a degree in science, mathematics or engineering from a recognized institution of higher education. Fellowships are offered for individuals committed to teaching high school mathematics, physical sciences or biological sciences. Fellowship benefits encompass comprehensive financial resources including tuition assistance, monthly stipends, and teaching materials and leadership grants, and extensive summer and academic year professional development. The KSTF Teaching Fellowship is a five-year program divided into three phases, with each phase building on the next. / Due January 18, 2021
Walton-UNCF K-12 Education Fellowship: The Walton-UNCF K-12 Education Fellowship is a leadership and talent development initiative aimed at building a robust pipeline of high-achieving African Americans engaged in education reform in America. The program selects undergraduate juniors from select historically black colleges and universities (HBCUs) to participate in a leadership development and paid intern placement program that partners with innovative K-12 educational reform enterprises. All majors welcome. / Due January 18, 2021
AACR Breast Cancer Research Fellowships: The AACR Breast Cancer Research Fellowships represent a joint effort to encourage and support postdoctoral or clinical research fellows to conduct breast cancer research and to establish a successful career path in this field. The research proposed for funding may be basic, translational, clinical, or epidemiological in nature and must have direct applicability and relevance to breast cancer. These fellowships provide two-year grants of $120,000 to support the salary and benefits of the fellow while working on mentored breast cancer research. Applicants must have received their doctoral degree within the last 5 years. / Due January 18, 2021
Eagleton Science and Politics Fellowship: Rutgers University is offering the Eagleton Science and Politics Fellowship, which will place PhD-level scientists and engineers into New Jersey State legislative or executive offices as science aides for a full-year. Supported by a stipend, selected Fellows will participate in an intensive summer training seminar focused on New Jersey state politics and government. All scientists and engineers with a PhD-level degree can apply and students in their final year of study however, they must complete their defense and all degree requirements by July 1 of the fellowship period. / Due January 18, 2021
David M. Wodynski Memorial Fellowship: This program is a nationally recognized municipal management program that offers an intense and fulfilling paid one-year apprenticeship at the City of Long Beach, CA. The program provides a structured one-year learning opportunity through which Fellows gain broad professional experience in local government. Applicants must have received a Masters Degree in Public Administration, Public Policy or related field by the start date of the program (July). Fellows receive a comprehensive benefits package that includes insurance, membership in the State of California Public Employees Retirement System, paid time off, and a salary of approximately $58,354. / Due January 19, 2021
STPI's Policy Fellowship Program: This two-year fellowship provides recent bachelor's degree recipients with a unique opportunity to use their critical thinking and analytic skills to work on a diverse set of challenges in science and technology (S&T) policy areas. Fellows will be involved in collaborative research for leaders in the White House Office of Science and Technology Policy (OSTP) in the Executive Office of the President and other Federal Government organizations. Fellows work with teams of researchers to support a wide variety of S&T policy-related tasks. Individuals who earned a recent bachelor's degree are eligible to apply for the Fellowship. The fellowship is a paid, benefits-eligible position. / Due January 19, 2021
Herbert Scoville Jr. Peace Fellowship: The Herbert Scoville Jr. Peace Fellowship is a highly-competitive national fellowship program that provides college graduates with the opportunity to gain a Washington perspective on key issues of peace and security. Twice yearly, the Fellowship's Board of Directors selects a group of outstanding individuals to spend 6-9 months in Washington. Supported by a salary, the fellows serve as full-time junior staff members at the participating organization of their choice. The program also arranges meetings for the fellows with policy experts. Application deadlines in October and January. / Due January 19, 2021
Endocrine Society Summer Research Fellowships: The Endocrine Society offers Summer Research Fellowships to encourage promising undergraduate students, first year medical students, and first-or 2nd year graduate students to pursue careers in endocrinology. The Society provides a stipend to each award recipient to participate in research projects under the guidance of a Society member for 8 to 10 weeks during the summer. After the summer fellowship, recipients are invited to attend the ENDO Conference, the Society's Annual Meeting & Expo and will receive complimentary registration, airfare and lodging, and per diem for the duration of the meeting. / Due January 19, 2021
AAI Public Policy Fellows Program (PPFP): The AAI Public Policy Fellows Program (PPFP) is a one-year program that provides postdoctoral fellows and other junior scientists who are committed to a career in biomedical research with the opportunity to learn about and participate in the public policy and legislative activities of AAI. Up to 10 Fellows may participate annually. Candidates must have received their Ph.D., M.D., or equivalent within the previous 10 years in immunology or a related field, be a member in good standing of AAI, and be committed to a career in biomedical research. / Due January 20, 2021
Cohen-Tucker Dissertation Research Fellowship: The Stephen F. Cohen–Robert C. Tucker Dissertation Research Fellowship (CTDRF) Program for Russian Historical Studies supports the next generation of US scholars to conduct their doctoral dissertation research in Russia. The program will provide up to six annual fellowships, with a maximum stipend of $22,000, for doctoral students at US universities, who are citizens or permanent residents of the US, to conduct dissertation research in Russia. The Program is open to students in any discipline whose dissertation topics are within 19th – early 21st-century Russian historical studies. / Due January 21, 2021
City Year Corps: City Year Americorps Members are as diverse a group as the communities they serve. We're looking for individuals to commit to one year of service to work alongside teachers and their peers to support the students who need that extra attention, to work on a diverse team, and who are ready to make a difference through a challenging and fulfilling experience. City Year Corps members are focused on helping students stay in school and on track to graduate. To participate, you must have a high school diploma, GED, some college, or a college degree; be able to dedicate 11 months to full-time service; be between age 18 and 25; and be a U.S. citizen or legal permanent resident alien. City Year operates in 24 locations in the U.S. Multiple deadlines. / Due January 22, 2021
Conservation Fellowships: The purpose of the Kress Conservation Fellowship program is to provide a wide range of post-graduate fellowship opportunities that will help develop the skills of emerging conservators. Initial training, typically at one of a handful of institutions in North America, provides basic qualifications that must be supplemented with an extended period of specialized concentration on paintings, objects, textiles, antiquities, and other objects. Nine $32,000 Fellowships are expected to be awarded each year for one-year post-graduate internships. Fellows should have completed a masters-level degree in conservation. / Due January 22, 2021
Leadership and Advocacy for Women in Africa (LAWA) Fellowship Program: The LAWA Fellowship program brings women's human rights lawyers from Africa to Washington, DC, for a 14-month course of study to earn a Master of Law degree at Georgetown University. After the course, fellows will return to their own countries to advocate for women's rights and put their training into action. After fellows earn their degree they will work with various public interest organizations in the DC area to learn different advocacy strategies and brainstorm ways to implement similar programs when they return home. The LAWA Fellowship provides the tuition for the Foundations of American Law and Legal Education Course (a U.S. $2,200 benefit) and for the LL.M. degree (a U.S. $58,500 benefit) at the Georgetown University Law Center, as well as professional development training. Applicants from any country in Africa are invited to apply. / Due January 22, 2021
International Leadership Foundation (ILF) Civic Fellowship Program: The ILF Civic Fellowship Program is the nation's top Asian Pacific American leadership development program in Washington, D.C. Each year, approximately 30 outstanding college students are inducted into the summer-long Fellowship Program and participate in a supervised training curriculum. These students are subsequently placed in an 8-week public service internship (in a federal agency, non-profit or non-governmental organization or a congressional office) and are enrolled in educational seminars. Students must be U.S. citizens to apply. Fellows receive a stipend of $2,000. / Due January 22, 2021
Dave Kennedy Fellowship: The Institute for Justice recruits law students from across the country for its summer fellowship program to substantively contribute to active and future strategic litigation in both state and federal courts. Fellows work closely with IJ attorneys to develop litigation strategies and assist in the nuts and bolts of civil rights litigation. IJ fellows benefit from a summer packed with valuable opportunities to network with and learn from the country's leading liberty advocates, policymakers and practitioners through IJ's summer speakers series and annual Law Student Conference. Fellows are paid $7000 for the 10-week program. / Due January 22, 2021
O'Brien Fellowship in Public Service Journalism: The O'Brien Fellowship in Public Service Journalism offers a 9-month fellowship (academic year plus summer internship) for journalists with at least 5 years of professional experience to work on a project at Marquette University*. Fellows produce a rigorous, multimedia public service journalism project with the potential to have major impact, lead to significant reform, and investigate and explain how individuals and groups can identify creative solutions to social problems. Fellows are free to utilize resources at Marquette and a stipend of $65K is provided for the fellow as well as living, travel and relocation allowances. *Currently accepting remote, partial, or full resident applicants in light of COVID-19. / Due January 23, 2021
© Victoria Johnson 2020, all rights reserved.