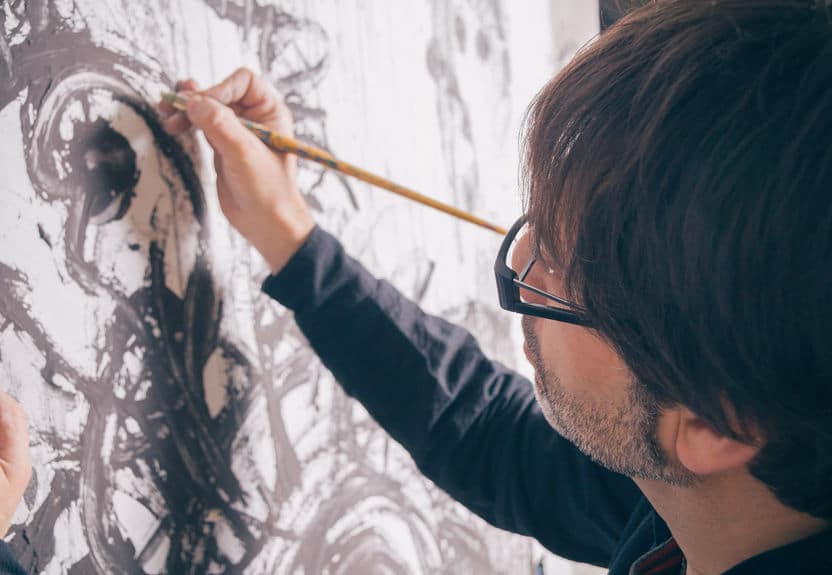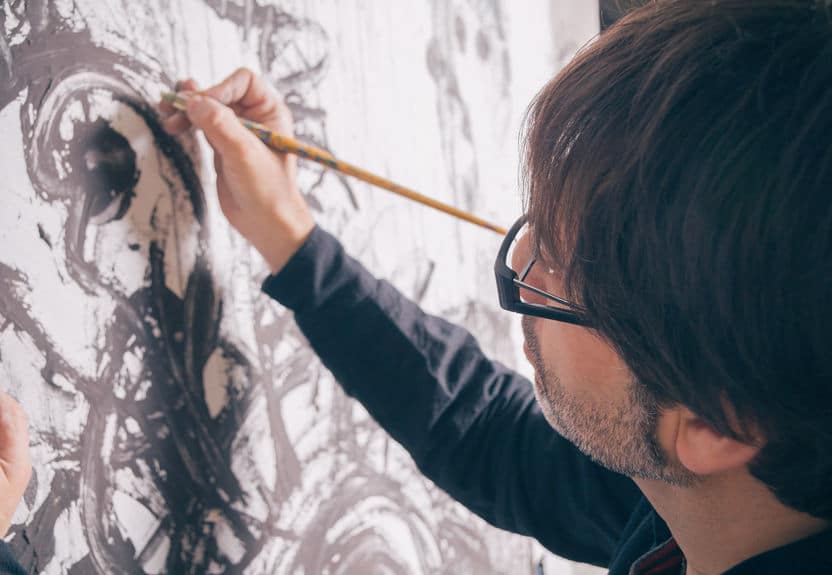 You've got 8 weeks to apply! This week includes fellowships for changemakers in their communities, fellowships for graduate students and young professionals, and other career development opportunities. There are programs for journalists, engineers, architects, artists, and those seeking to create social change. Apply now!
Not ready to apply this year? Click the links to bookmark these fellowships to your ProFellow account.
Upcoming Fellowship Deadlines: January 19 – 25, 2020
Jeremiah Fellowship: Jeremiah is for 22-32 year old Jews who live in a Jeremiah region (Los Angeles, San Francisco Bay Area, Washington, DC). The Jeremiah Fellowship gives Jews who are committed to economic and social justice the opportunity to explore how Jewish values, culture and community support and further their goals. Throughout the program, which lasts 9 months, Fellows meet together regularly for skill building sessions, Jewish study and reflection, and mutual support. Participants do not pay for their Fellowship, which includes nine months of training, guest speakers, and materials; as well as accommodations and meals. / Due January 19, 2020
O'Brien Fellowship in Public Service Journalism

: The O'Brien Fellowship in Public Service Journalism offers a 9-month fellowship (academic year plus summer internship) for journalists with at least 5 years of professional experience to work on a project at Marquette University. Fellows produce a rigorous, multimedia public service journalism project with the potential to have major impact, lead to significant reform, and investigate and explain how individuals and groups can identify creative solutions to social problems. Fellows are free to utilize resources at Marquette and a stipend of $65K is provided for the fellow as well as living, travel and relocation allowances. / Due January 20, 2020
William J. Clinton Fellowship for Service in India

: AIF's William J. Clinton Fellowship for Service in India is a volunteer service program that trains and places a select number of young professionals from the U.S. and India with under-resourced NGOs across India for an immersive cross-cultural learning opportunity and to build capacity in the civil sector. Applicants must be U.S. or Indian citizens or U.S. permanent residents between the ages of 21 and 34 and have completed a Bachelor's degree (or higher). AIF provides a living stipend, insurance coverage, and program-related travel to each Fellow. / Due January 20, 2020
David M. Wodynski Memorial Fellowship

: This program is a nationally recognized municipal management program that offers an intense and fulfilling paid one-year apprenticeship at the City of Long Beach, CA. The program provides a structured one-year learning opportunity through which Fellows gain broad professional experience in local government. The program is widely recognized as one of the best apprenticeships in the nation. Applicants must have received a Masters Degree in Public Administration, Public Policy or related field by the start date of the program (July). Fellows receive a salary of $53,900 and health benefits. / Due January 20, 2020
Repair the World Fellowship

: Repair the World is an 11-month fellowship in which fellows (age 21-26) work with 1 to 3 nonprofits addressing issues in hunger or education, and serve as a capacity builder through volunteering and recruiting the Jewish community and others to volunteer as well. Fellows receive training in a variety of skills including group facilitation, data analysis, public speaking and community engagement while learning about Jewish approaches to social justice. Fellowships are available in Detroit, Miami, New York, Philadelphia or Pittsburgh and include housing, health insurance and a stipend of $600 a month. / Due January 20, 2020
Chinese Language Fellowship Program

: The Chinese Language Fellowship Program (CLFP) is a nationwide initiative to support American PhD students with a fellowship of up to $45,000 so that they can devote one year to intensive Chinese language training at an institution of the fellow's choice, generally in China or Taiwan. Fellows must be a PhD student with a focus on China and policy. Fellows must also demonstrate an intermediate Chinese language ability. / Due January 20, 2020
Fulbright Distinguished Awards in Teaching Semester Research Program for U.S. Teachers (Fulbright DA): The Fulbright Distinguished Awards in Teaching Semester Program for U.S. Teachers (Fulbright DA) provides an opportunity for outstanding elementary, middle, and high school teachers from the United States to take part in a three- to six-month professional development experience abroad. Teachers will pursue individual inquiry projects, take courses for professional development at a host university, and collaborate with colleagues in the United States and internationally on best educational practices. Two deadlines a year. / Due January 20, 2020
NEH/FPIRI Fellowship for Scholars Conducting Field-Based Humanities Research: The Palestinian American Research Center offers a fellowship for research in the humanities or research that embraces a humanistic approach and methods. Fields of study include, but are not limited to, history, philosophy, comparative religion, literature, languages and linguistics, archaeology, and jurisprudence. Applicants must be scholars who have earned their Ph.D. or completed their professional training. Fellowship awards are $4,200 per month for a minimum of four and a maximum of eight months of research. / Due January 20, 2020
Cohen-Tucker Dissertation Research Fellowship

: The Stephen F. Cohen–Robert C. Tucker Dissertation Research Fellowship (CTDRF) Program for Russian Historical Studies supports the next generation of US scholars to conduct their doctoral dissertation research in Russia. The program will provide up to six annual fellowships, with a maximum stipend of $22,000, for doctoral students at US universities, who are citizens or permanent residents of the US, to conduct dissertation research in Russia. The Program is open to students in any discipline whose dissertation topics are within 19th – early 21st century Russian historical studies. / Due January 21, 2020
Public Interest Fellowship: The Public Interest Fellowship is a unique combination of work and study designed to advance fellows' pursuit of careers devoted to enriching the political and cultural life of the United States. There are 3 fellowship track opportunities including: a 2-year full-time employment and training program for fellows new to the field, a 2-year education program for fellows already working in DC, and shorter fellowships of 9-12 months for young professionals looking to grow their network and skill-set. All 3 tracks provide funding for professional development and include a salary or stipend to help fellows as they advance their careers. / Due January 21, 2020
Eben Tisdale Public Policy Fellowship: This fellowship offers outstanding opportunities for students to learn about high tech public policy issues with hands-on experience in Washington, D.C. The Fellowship has two components: a full-time 8 week public policy internship with a high-tech company, firm or trade association, and weekly issues seminar lunches hosted by Tisdale sponsors. The Fellowship offers a $5,000 grant to students who are accepted. Open to students from any college and university, including international students, in their Junior or Senior year, or in a graduate program. / Due January 21, 2020
TNTP Teaching Fellows: TNTP Teaching Fellows is a rigorous alternative certification program that recruits and trains talented career changers and recent college graduates to be outstanding teachers in high-need schools across the country. You choose where you want to teach. There are programs in Baltimore, Charlotte, DC, Fort Worth, Indiana, Nashville, New York City and New Orleans. After successfully completing summer training and securing a teaching position at a local school, you will begin teaching full-time, earning a full teacher's salary. Throughout the year, you will receive personalized coaching. Multiple deadlines, check website for earlier deadlines. / Due January 21, 2020
J. S. Lee Memorial Fellowship Programme

: The J. S. Lee Memorial Fellowship Programme supports curators, museum professionals and art history research academics taking part in Chinese art. The fellowship supports professionals in Chinese art history, curatorship, archaeology, conservation, museum management and museum education. The programme also seeks to offer professional development opportunities to the fellows through collaborative research projects and travel overseas museums. Round trip airfare and all expenses will be covered throughout the duration of the fellowship, which is anywhere between 4 and 12 months long. / Due January 22, 2020
New York Foundation for the Arts (NYFA) Fellowship

: Artists' Fellowships are $7,000 cash awards made to individual originating artists living and working in the state of New York for unrestricted use. Grants are awarded in 15 artistic disciplines, with applications accepted in five categories each year. To be eligible for a NYFA Fellowship, applicants must be a resident of New York State for at least two years prior to the application deadline and cannot be enrolled in a degree program of any kind. / Due January 22, 2020
Conservation Fellowships

: The purpose of the Kress Conservation Fellowship program is to provide a wide range of post-graduate fellowship opportunities that will help develop the skills of emerging conservators. Initial training, typically at one of a handful of institutions in North America, provides basic qualifications that must be supplemented with an extended period of specialized concentration on paintings, objects, textiles, antiquities, and other objects. Nine $32,000 Fellowships are expected to be awarded each year for a one-year post-graduate internships. Fellows should have completed a masters-level degree in conservation. / Due January 22, 2020
AAI Public Policy Fellows Program (PPFP): The AAI Public Policy Fellows Program (PPFP) is a one-year program that provides postdoctoral fellows and other junior scientists who are committed to a career in biomedical research with the opportunity to learn about and participate in the public policy and legislative activities of AAI. Up to 10 Fellows may participate annually. Candidates must have received their Ph.D., M.D., or equivalent within the previous 10 years in immunology or a related field, be a member in good standing of AAI, and be committed to a career in biomedical research. / Due January 22, 2020
Jewish Service Corps

: Every year, Avodah recruits young adults ages 21-26 from across the United States to spend a year in our Jewish Service Corps working at leading nonprofits in Chicago, New Orleans, New York, and Washington, DC. Our Corps Members live together and learn together in a supportive, pluralistic community at the crossroads of social activism and Jewish life. The placement organization will pay you a monthly stipend, a portion of which is paid to Avodah to cover basic housing costs like rent and utilities. / Due January 23, 2020
CAORC/NEH Senior Scholar Fellowship

: The Council of American Overseas Research Centers (CAORC)/National Endowment for the Humanities (NEH) Senior Research Fellowship Program supports advanced research in the humanities for U.S. postdoctoral scholars, and foreign national postdoctoral scholars who have been residents in the US for three or more years. Scholars must carry out research in a country which hosts a participating American overseas research center: Algeria, Armenia, Azerbaijan, Cambodia, Cyprus, Georgia, Indonesia, Mexico, Mongolia, Morocco, Nepal, Senegal, Sri Lanka or Tunisia. Fellowship stipends are $4,200 per month for a total of 4 months. / Due January 23, 2020
First Generation Civil Rights Fellowship (FirstGEN): FirstGEN is a 10-week summer fellowship for undergraduate students who are the first in their immediate families to attend an institution of higher education and are passionate about pursuing careers in social justice. FirstGEN Fellows gain hands-on experience working on civil rights matters as full-time Public Policy & Social Justice or Education Opportunities interns and participate in weekly advocacy training. Fellows receive a $1,500 stipend. / Due January 23, 2020
CAORC Multi-Country Research Fellowship Program

: The Multi-Country Fellowship Program supports advanced regional or trans-regional research in the humanities, social sciences, or allied natural sciences for U.S. doctoral candidates and scholars who have already earned their PhD. Preference will be given to candidates examining comparative and/or cross-regional research. Scholars must carry out research in two or more countries outside the United States, at least one of which hosts a participating American overseas research center. Approximately eight awards of up to $10,500 each will be given each year. / Due January 23,  2020
Asian Pacific American Institute for Congressional Studies (APAICS) Fellowship

: The APAICS Fellowship program is a 9-month, full-time legislative and public policy fellowship in Washington, D.C. that provides exceptional graduates and young professionals with an opportunity to work on policy issues as full-time staff members of a congressional office. Candidates must have a Bachelor's degree or graduate degree and demonstrated leadership and understanding of Asian American and Pacific Islander issues. Fellows receive a salary, benefits, and complimentary round trip airfare. Areas of focus: General Fellowship; Education & Labor; and Financial Services. There is also an American Petroleum Institute (A.P.I.) S.T.E.M. Graduate Fellowship is for individuals pursuing a career in public policy with a background in energy, engineering and mechanical sciences. / Due January 24, 2020
Terra Summer Residency: The Terra Summer Residency in Giverny, France provides eight-week fellowships for emerging artists and predoctoral scholars to pursue individual work and research within a framework of interdisciplinary exchange and dialogue, and senior advisor positions for established artists and scholars to serve as mentors and seminar leaders. For visual artists with a master's degree (or its equivalent); doctoral candidates researching a subject on American art and visual culture pre-1980 or its role in a context of international artistic exchange. All fellows are provided with 8 weeks of lodging in Giverny, a stipend of $5,000 and travel costs. / Due January 24, 2020
© Victoria Johnson 2019, all rights reserved.