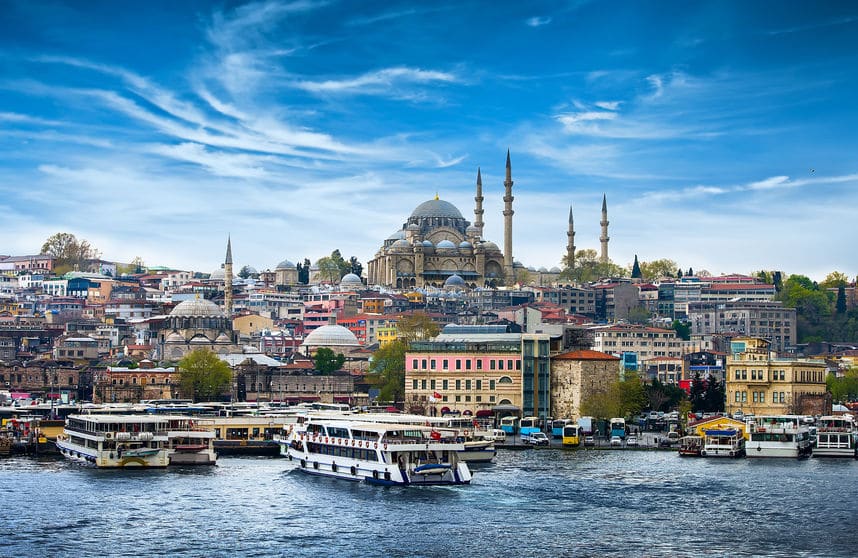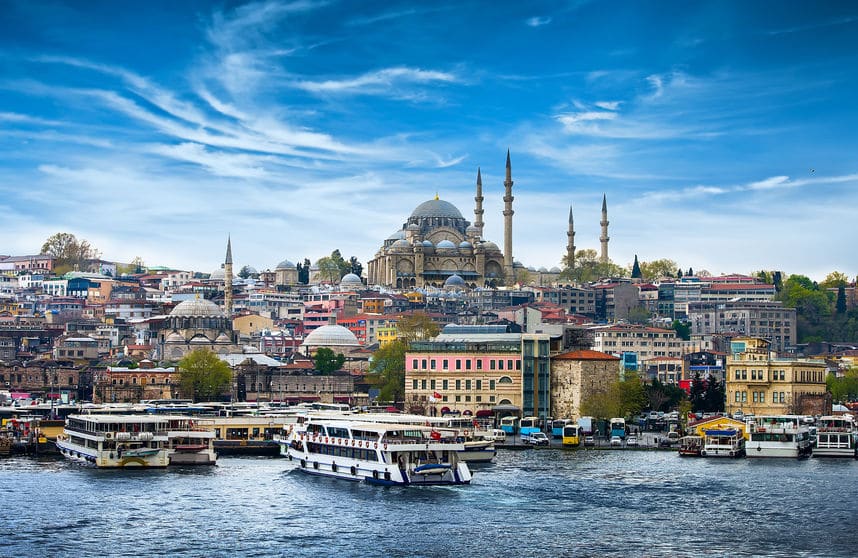 You've got 8 weeks to apply! In this list, there are opportunities in almost every discipline to jump-start your career, including medicine, governmental relations, data science, archaeology, and education. These fellowships are based all over the world, including Scotland, England, Turkey, Jordan, and Germany. Apply now!
Not ready to apply this year? Click the links to bookmark these fellowships to your ProFellow account.
Upcoming Fellowship Deadlines: January 26 – February 1, 2020
Greenlining Leadership Academy Summer Associate Program: The Academy Summer Associate Program is an intensive 10-week training program for young leaders to participate in leadership discussions, skills building workshops, and conduct site visits to community, government, and corporate entities. Associates learn about issues impacting California and the nation and manage research and advocacy projects under the direction of a Greenlining staff member. Associates present their findings and projects in both a written and oral report at the end of the program. As an Associate, one works 37.5 hours per week and earns a $5,500 total stipend for 10 weeks. / Due January 26, 2020
Vision India Foundation (VIF) Fellowship Program: The VIF Fellowship is a 3-year program in nation-building. It is designed for aspiring public leaders and thinkers to bring an impact. Fellows are assigned projects at places like an MP's office, a municipal corporation, a government department, a policy researcher and similar avenues. In addition, there are projects which the candidates lead independently under constant mentorship. The fellowship is a unique opportunity to get hands-on experience with live projects at a young age. Fellows are provided with mentors and financial support of ₹ 40,000 per month. Citizens of India and foreign applicants will be considered for this fellowship. / Due January 26, 2020
Cleveland Foundation Public Service Fellowship: The Cleveland Foundation Public Service Fellowship offers emerging young leaders from across the country the skills and networks needed to create the community they envision and jumpstart a career in public service. A select group of 3-5 Fellows will spend a year embedded in public sector agencies in Cleveland working on the front lines of civic innovation. If you are a recent college graduate considering a public service career, choose Cleveland and continue the reinvention of a Rustbelt city on the rise. The 12 month fellowship includes a $30,000 salary with health benefits. / Due January 27, 2020
Helton Fellowship Program: The Helton Fellowship Program provides "micro-grants" of $2,000 for law students and new professionals to pursue field work and research with a sponsoring organization on significant issues involving international law, human rights, and related areas. Eligible applicants are in the early stages of their academic and professional careers and demonstrate the potential to make significant contributions to the use and study of international law around the world. Applicants can be of any nationality but must be current law students or recent graduates of a law school (at either the undergraduate or graduate levels). / Due January 27, 2020
Boren Fellowships

: Boren Fellowships provide up to $24,000 to U.S. graduate students to add an important international and language component to their graduate education through specialization in area study, language study, or increased language proficiency. Boren Fellowships support study and research in areas of the world that are critical to U.S. interests, including Africa, Asia, Central & Eastern Europe, Eurasia, Latin America, and the Middle East, with a focus on studying less commonly taught languages. Boren Fellowship awards are made for a minimum of 12 weeks and a maximum of 24 months. / Due January 29, 2020
San Francisco Fellows

: The mission of the program is to foster community stewardship by preparing recent college graduates for 11+month leadership roles in public service. Fellows are full time City employees who earn an annual salary of approximately $50,000, plus comprehensive health and dental benefits. The program is looking for enthusiastic, creative, hard-working individuals who are interested in public service and who would like to learn about policy implementation in the City and County of San Francisco. / Due January 29, 2020
Data Science Fellowship: The Data Incubator is an intensive 8 week fellowship that prepares masters students, PhDs, and postdocs in STEM and social science fields seeking industry careers as data scientists. A variety of innovative companies partner with The Data Incubator for their hiring and training needs, including LinkedIn, Genentech, Capital One, Pfizer, and many others. The program is free for admitted Fellows. Fellows have the option to participate in the program either in person in New York City, Washington DC, Seattle, Boston, the San Francisco Bay Area, or remotely online. Multiple sessions offered each year, check the website for deadlines, including early priority deadlines. / Due January 30, 2020
CEU Doctoral Scholarships

: To draw outstanding talent to the university, Central European University offers generous financial aid to PhD students. Candidates who apply by the financial aid deadline are automatically considered for the CEU Doctoral Scholarship. The CEU Doctoral Scholarship covers the full cost of tuition and health insurance, complete with a monthly stipend of HUF 242,000 (approx. EUR 780) to assist with housing and living costs. Students can choose to rent private accommodation or book a room at the CEU Residence Center. The CEU Doctoral Scholarship is awarded for a period of 36 months in total. The degree is taught in English. / Due January 30, 2020
CHCI Graduate Fellowship: The CHCI Graduate Fellowship seeks to enhance participants' leadership abilities, strengthen professional skills and produce more competent and competitive Latino professionals. The nine month paid fellowship program offers exceptional Latinos who have earned at least a master's degree within three years of the program start date with unparalleled hands-on experience in a Congressional office or committee. Topic areas include Higher Education, Secondary Education, Health, Housing, Law and STEM (Science, Technology, Engineering and Math). Fellows receive a salary, benefits and roundtrip airfare to Washington, DC. / Due January 30, 2020
Stanford-ABC News Global Health and Media Fellowship: This opportunity is targeted to provide medical students, residents, fellows and/or faculty with practical training in global health reporting using a variety of media platforms including: print, television, social networking and fundamentals in journalism and communications. The Fellow will complete training programs through the Stanford University Graduate Program in Journalism and will work at the World Health Organization's South East Regional Office (SEARO) in New Delhi, India. The Fellow receives a competitive stipend. The Fellowship starts in June of each year and lasts for 12 months. / Due January 30, 2020
John S. Knight Journalism Fellowships at Stanford: The John S. Knight Journalism Fellowships at Stanford foster journalistic innovation, entrepreneurship and leadership. Each year, we select fellows from around the world and bring them together for 10 months (September to June) at Stanford University, in the heart of Silicon Valley. Through individual and group coaching, as well as special workshops and weekly events, we help our fellows become leaders and change agents to reimagine journalism's future. U.S. applicants for a JSK Fellowship ideally have at least seven years of full-time professional experience; international applicants ideally have at least five years. Fellows receive a stipend of $75,00 and are eligible for child care and other family and educational benefits. / Due January 30, 2020
Impact Entrepreneurship Fellowship

: The Impact Entrepreneurship Fellowship is a two-year cohort experience for high-potential leaders from diverse backgrounds who are committed to creating social impact through entrepreneurship while pursuing a master's degree at The New School. Fellows benefit from courses, mentorship, peer support, workshops, networking opportunities, and the opportunity to complete a Graduate Minor in Impact Entrepreneurship. They may receive an award of up to $10,000 over two years for participation in the Fellowship. / Due January 30, 2020
CHCI Public Policy Fellowship: The CHCI Public Policy Fellowship (PPF) seeks to enhance participants' leadership abilities, strengthen professional skills and ultimately produce more competent and competitive Latino professionals in public policy areas. The fellowship offers talented Latinos, who have earned a bachelor's degree within two years of the program start date a paid, nine-month fellowship in Washington, DC. Fellows gain hands-on experience at the national level in the public policy area of their choice. / Due January 30, 2020
Alliance for Historical Dialogue and Accountability Fellowship: The Alliance for Historical Dialogue and Accountability Fellowship is designed for lawyers, journalists, teachers, social workers, community organizers, artists, scholars and other human rights activists working on issues related to dealing with the past such as: transitional justice, historical dialogue, memory studies, historical justice, oral history, history education. Applicants who are mid-career and hold full or part-time jobs pursuing their advocacy efforts are preferred. The program lasts a full academic semester, from late August to mid-December, and fellows are required to be in residence in New York City for this period. After the ISHR selection committee conducts its selection process, it makes every effort to secure funding for shortlisted Fellows to attend the program. / Due January 31, 2020
Cordes Fellowships

: Cordes Fellowships provide exceptional social entrepreneurs and nonprofit leaders engaged in poverty alleviation and economic justice enterprises the opportunity to participate as Delegates in the Opportunity Collaboration, a four-day problem-solving, strategic retreat. Cordes Fellows attend the full Opportunity Collaboration and take part in all Delegate sessions. The all-inclusive Cordes Fellowship includes all on-site costs for housing and meals (5 nights lodging, 3 meals per day), gratuities, airport shuttle, etc. All Fellows are responsible for their own roundtrip airfare. Financial need is a primary consideration. / Due January 31, 2020
AMA Government Relations Advocacy Fellowship

: The AMA Government Relations Advocacy Fellowship (GRAF) offers medical students a unique opportunity to experience firsthand the intersection of organized medicine and the federal government as it relates to advocacy and policy-making. One Fellow is selected each spring to work in Washington, D.C., as a full-time, paid member of the AMA's federal advocacy team for one year. / Due January 31, 2020
James A. Ferguson Emerging Infectious Diseases Fellowship Program

: The fellowship is a CDC-funded, 9-week summer program providing professional development opportunities for students interested in infectious diseases research and health disparities. The program begins with an orientation on research design, infectious diseases, urban health issues, and other health equity topics. During the remaining 8 weeks, fellows participate in a mentored internship at the CDC, the Kennedy Krieger Institute, Johns Hopkins Medical Institutions, Bloomberg School of Public Health, or the Maryland Department of Health and Mental Hygiene. A $4,000 stipend and other benefits are provided. / Due January 31, 2020
Atlantic Media Fellowship

: The Atlantic Media Fellowship is a structured, year-long paid fellowship for high-achieving recent college graduates committed to editorial-side or business-side careers in media. Additionally, the Atlantic Media Fellows participate in the Atlantic Media Academy, a comprehensive curriculum providing a 360-degree view of the modern media industry covering the editorial, operational, and economic sides of both print and digital journalism today. This Fellowship is a paid opportunity. We currently offer two sessions: January – December and July – June. All Fellowship opportunities will be located in either Washington, DC or New York City. / Due January 31, 2020
Data Science for Social Good Fellowship

: The Data Science for Social Good Fellowship is a 13-week summer fellowship at the University of Chicago that provides aspiring data scientists with training, mentorship, and work experience solving key social impact issues in government through data mining, machine learning and big data projects. Fellows receive a fixed stipend of up to $16,000, based on education level. Applications from all education levels and citizenships are accepted. Ideal candidates have some programming, statistics and data analysis skills and are a current student or recent graduate, however non-students may apply. / Due January 31, 2020
Ernest F. Hollings Scholarship

: The Hollings Scholarship Program provides successful undergraduate applicants with awards that include academic assistance (up to $8,000 per year) for full-time study during the 9-month academic year; a 10-week, full-time internship position ($650/week) during the summer at a NOAA facility; and, if reappointed, academic assistance (up to a maximum of $8,000) for full-time study during a second 9-month academic year. The internship between the first and second years of the award provides the Scholars with "hands-on"/ practical educational training experience in NOAA-related science, research, technology, policy, management, and education. / Due January 31, 2020
APS/Institute for Advanced Studies in the Humanities Fellowship for Research in Edinburgh

: In collaboration with the Institute for Advanced Studies in the Humanities (IASH) at the University of Edinburgh, the APS offers a visiting fellowship of between 2-4 months for research in Edinburgh in any aspect of the humanities and social sciences. This award includes travel expenses between the United States and the United Kingdom, a private office, library and research facilities at the IASH, and a monthly subsistence paid by the APS. Travel expenses and the monthly subsistence amount will not exceed a maximum of $6,000. / Due January 31, 2020
Summer Public Health Scholars Program

: The Summer Public Health Scholars Program (SPHSP) is a 10-week summer program for undergraduate students and recent graduates to increase interest in and knowledge of public health and biomedical science careers. This is a rigorous program which includes Public Health course work at Columbia University; hands-on field experience and immersion in a diverse, economically disadvantaged urban environment; seminars and lectures with public health leaders; and mentoring by faculty members. Accepted students receive a stipend, housing, travel and meals. The program is designed for undergraduates in their sophomore or junior year and recent baccalaureate degree students. / Due January 31, 2020
ASU Fully Funded PhD Program in Physics

: ASU offers a fully funded PhD program in Physics. Students are engaged in both theoretical and experimental research that requires a deep understanding of the core areas of physics, which is aimed at comprehending the fundamental properties of the universe we live in. A wide range of research experiences are offered that encompass working with individual faculty in a specialized subfield or as a member of a collaborative team focusing on larger transdisciplinary topics that transcend the traditional boundaries of physics. The PhD students are supported with full tuition, insurance and a stipend. / Due January 31, 2020
NETWORK Lobby for Catholic Social Justice Associate Program

: NETWORK Lobby for Catholic Social Justice is looking for young professionals interested in intensive educational and professional development in legislative advocacy, on the basis of Catholic Social Justice. Running from late August through July, the program is 11-months in Washington D.C. There are three types of associate positions that are being offered: Communications Associate, Government Relations Associate, and Grassroots Mobilization Associate. Applicants must be at least 21 years old and college graduates or people in mid-career or retirement phases of their life. A $15,000 stipend is being offered to those accepted into the program. / Due January 31, 2020
Killam Fellowships Program

: The Killam Fellowships Program provides an opportunity for undergraduate students from universities in Canada and the United States to spend either one semester or a full academic year as an exchange student in the other country. The Killam Fellowships Program offers a cash award of $10,000 US ($5,000 US per semester), along with an allowance of $500 to offset health insurance costs. The Foundation hosts all new Killam Fellows at an Orientation program in Ottawa each fall and again at a seminar in Washington D.C. each spring. In addition, all Fellows are eligible to apply for a mobility grant in an amount not to exceed $800. / Due January 31, 2020
Teach For America: Teach For America (TFA) is a national teacher recruitment program that aims to eliminate educational inequity by enlisting recent college graduates and professionals to teach for two or more years in low-income communities throughout the United States. Corps members attend an intensive 5-week summer institute to prepare for their commitment and then are placed in schools in urban and rural areas. Uncertified corps members receive alternative certification through coursework taken while completing the program. TFA teachers are full-fledged faculty members at their schools, receiving the normal school district salary and benefits. / Due January 31, 2020
Josephine De Karman Fellowships

: DeKarman fellowships are open to students in any discipline, including international students, who are currently enrolled in a university or college located within the United States. A minimum of ten (10) fellowships, $22,000 for doctoral students and $14,000 for undergraduate students, will be awarded for the regular academic year. Only doctoral students and undergraduate students about to enter their final year of study/dissertation are eligible. The fellowship is for one academic year and may not be renewed or postponed. Special consideration will be given to applicants in the Humanities. / Due January 31, 2020
Teaching Assistant Program in France: The Teaching Assistant Program in France offers the opportunity to work in France for 7 months, teaching English to French students of all ages. Each year, over 1,100 American citizens and permanent residents teach in public schools across all regions of metropolitan France and in the overseas departments of French Guiana, Guadeloupe, Martinique and Réunion. Most TAPIF program participants have just finished their university studies. We also welcome people under the age of 30 who have just finished their graduate studies, young professionals looking for a new challenge, etc. The monthly salary is approximately 780 Euro. / Due January 31, 2020
NREL Director's Postdoctoral Fellowship

: The NREL Director's Fellowship attracts the next generation of exceptionally qualified scientists and engineers with outstanding talent and credentials in renewable energy research and related disciplines. Candidates are selected based on eligibility, program expectations, and research proposals. Successful candidates will serve a two-year term, with a possible third-year renewal paid with program funding. The Director's Postdoctoral Fellowship includes a premium salary rate, additional funding for conferences/presentations, competitive benefits package, and relocation assistance. / Due January 31, 2020
L'Oréal USA Fellowships for Women in Science: The L'Oréal USA Fellowships for Women in Science program is a national awards program that annually recognizes and rewards five U.S.-based women researchers at the beginning of their scientific careers. Recipients receive up to $60,000 each that they must put towards their postdoctoral research. Applicants must be involved in the life, physical/material sciences, engineering, technology, computer science or mathematics. Additional eligible areas of study include: immunology, all areas of chemistry, earth science and medical research. Applicants to the L'Oréal USA Fellowships must have completed their Ph.D. by time of application. / Due January 31, 2020
Imperial College London Fully Funded PhD in Chemical Engineering

: Imperial College London offers fully funded PhD programs in Chemical Engineering. It is a 3.5 year research degree that can be undertaken in 1 of 9 themes including: biomedical engineering, energy and environmental engineering, materials, multiphase transport process, multi-scale computational chemical engineering, multi-scale thermodynamics, and molecular systems, reaction engineering and applied catalysis, separations and soft matter engineering. In addition, there are also interdisciplinary collaborative research opportunities. Funding is provided through scholarships, studentships and research assistantships. / Due January 31, 2020
James H. Dunn, Jr. Memorial Fellowship

: The Dunn Fellowship is an opportunity for recent graduates to obtain hands-on experience in state government, while obtaining tools for their future careers. Applicants must have completed a bachelor's or higher graduate degree in the 18 months prior to the program's commencement and must have demonstrated a commitment to excellence through academic honors, leadership ability, extracurricular activities and community involvement. Fellowships are based in Springfield and Chicago, with one placement in Washington, D.C. Fellows are paid $31,332 annually and receive full state benefits. / Due January 31, 2020
OPA Executive Fellowship in Leadership and Association Management: The Ohio Pharmacists Association Executive Fellowship in Leadership and Association Management is a postgraduate training program created to support the development of individuals interested in association management through training and experience in leadership, advocacy, professional affairs and problem-solving and to prepare individuals for leadership positions in a variety of settings in the profession of pharmacy and healthcare in general. The fellow will attend state and national pharmacy meetings and be given flexibility to tailor the experience to his or her interest to ensure passion behind the work that is accomplished. / Due January 31, 2020
Nemours Graduate Study, Doctoral Study and Postdoctoral Research Fellowship: The Nemours/Alfred I. duPont Hospital for Children is offering a six-month fellowship in Health Disparities Epidemiology Control and Elimination. Research will focus on social and biological determinants of pediatric health disparities through epidemiologic methods such as etio-pathogenesis. Graduate, Pre-doctoral and post-doctoral fellows studying Epidemiology or Biostatistics will explore exposomes, genomics and epigenetic findings. Housing is available on an as-needed basis in Wilmington, Delaware for the program from May-November. A stipend of $13,700 will be given to each fellow. / Due January 31, 2020
Herbert Scoville Jr. Peace Fellowship: The Herbert Scoville Jr. Peace Fellowship is a highly-competitive national fellowship program that provides college graduates with the opportunity to gain a Washington perspective on key issues of peace and security. Twice yearly, the Fellowship's Board of Directors selects a group of outstanding individuals to spend 6-9 months in Washington. Supported by a salary, the fellows serve as full-time junior staff members at the participating organization of their choice. The program also arranges meetings for the fellows with policy experts. Application deadlines in October and January. / January 31, 2020
First Generation Civil Rights Fellowship (FirstGEN): FirstGEN is a 10-week summer fellowship for undergraduate students who are the first in their immediate families to attend an institution of higher education and are passionate about pursuing careers in social justice. FirstGEN Fellows gain hands-on experience working on civil rights matters as full-time Public Policy & Social Justice or Education Opportunities interns and participate in weekly advocacy training. Fellows receive a $1,500 stipend. / Due January 31, 2020
ARIT Summer Fellowships For Intensive Advanced Turkish Language Study

: The American Research Institute in Turkey will offer 15 fellowships for advanced students for participation in the summer program in intensive advanced Turkish language at Boğaziçi University in Istanbul. This intensive program offers the equivalent of one full academic year of study in Turkish at the college level. The fellowships cover round-trip airfare to Istanbul, application and tuition fees, and a maintenance stipend. Applicants must be a citizen, national, or permanent resident of the United States and be currently enrolled in an undergraduate or graduate level academic program, or be faculty. / Due February 1, 2020
Pierre and Patricia Bikai Fellowship

: The Pierre & Patricia Bikai Fellowship will be awarded to assist one graduate student for two months or two students for one month in conducting archaeological research in Jordan. The fellowship will provide room and board at ACOR and a stipend of $600 per month. The fellowship may be combined with another ACOR fellowship that will assist with travel, or the applicant may find travel funds from other sources. This fellowship is not for field work support, but to allow the awardee to continue study or research at ACOR after the field project has concluded and residency at the ACOR center is required. Open to enrolled graduate students of any nationality except Jordanian citizens. / Due February 1, 2020
Environmental Fellows Program (EFP)

: The Environmental Fellows Program (EFP) is a national program that seeks to diversify the environmental and conservation philanthropic sector by supporting the career aspirations of graduate students from traditionally underrepresented groups. Fellows are placed in a 12-week paid internship with one of our partner philanthropic organizations. Applicants must be U.S. citizens, permanent residents, or DACA/DREAMers (Deferred Action for Childhood Arrivals). International students are ineligible. / Due February 1, 2020
Harnisch Graduate Student Fellowships

: Harvard University Institute of Coaching is offering graduate student fellowships for Masters and Doctoral candidates seeking support for coaching dissertation research. Accepted applicants will plan to advance the science, profession, and practice of coaching, employing quantitative, qualitative, or mixed research methods. Eligible applicants must demonstrate competence in conducting and completing research as graduate students. Awards are up to $10,000 for each fellow. Pre-proposals are accepted any time of the year. / Due February 1, 2020
Digital Humanities Associate Fellowship

: The Digital Humanities Associate Fellowship Program is designed for students currently enrolled in a master's degree program or completing their undergraduate education. Students outside the field of history are encouraged to apply. Fellows will develop and conduct independent research projects under the supervision of a Museum mentor, interact with staff and visiting scholars in residence, and audit special summer seminars and research workshops that explore challenging questions still to be addressed by Holocaust scholarship. Fellows are required to be in residence at the Museum for nine months and will be provided a stipend of $3,000/month. / Due February 1, 2020
Richard M. Weaver Fellowship

: Richard M. Weaver Fellowship is granted to current graduate students or applicants to graduate schools who have an intention to teach at the college level. Each Weaver Fellow receives a grant of $5,000-$15,000 which can be used for living or tuition at the awardee's discretion. Applicants must be U.S. citizens and members of the Intercollegiate Studies Institute (ISI). Those attending pre-professional (medical, law, divinity, business, etc.) schools are ineligible. / Due February 1, 2020
Group Study Visit

: DAAD offers financial support for academic information visits to Germany which are organized by faculty members for groups of students. Group Study Visit grants are intended to encourage contact with academic institutions, groups and individuals in Germany, and offer insight into current issues in the academic, scientific, economic, political and cultural realms. All departments are eligible for this funding. / Due February 1, 2020
 PhRMA Foundation Pre-Doctoral Fellowships

: The fellowship program of pre-doctoral support is designed to assist full-time, in-residence Ph.D. candidates who are enrolled in U.S. schools of medicine, pharmacy, dentistry, nursing or schools of public health. The program seeks to support advanced students who will have completed the bulk of their pre-thesis requirements (two years of study) and are starting their thesis research by the time the award is activated. The award is made to the university on behalf of the fellow. The fellowship provides a stipend of $25,000+ a year payable quarterly for a minimum of one year and a maximum of two years. / Due February 1, 2020
Dissertation Fellowship

: The Dissertation Fellowship program is designed to support the final year Ph.D. or Th.D. dissertation writing for students engaged in research pertaining to North American Christianity, especially projects with the potential to strengthen the religious life of North American Christians and their institutions, including seminaries, while simultaneously advancing American religious and theological scholarship. Applicants must be candidates for the Ph.D. or Th.D. degree in an accredited graduate school in the U.S. or Canada. Dissertation Fellowships will provide a stipend of $22,000 for 12 months. / Due February 1, 2020
Summer Undergraduate Research Fellowship (SURF)

: Each year, approximately 130 undergraduate students from around the U.S. come to Mayo Clinic's campus in Rochester, MN, to work beside both young and established scientists on a broad range of biomedical research questions. A limited number of fellowships are also available at the Mayo Clinic campus in Jacksonville, FL, and Scottsdale, AZ. Candidates must be students currently in your sophomore or junior year at a U.S. university and seriously considering a biomedical research career as a Ph.D. or M.D.-Ph.D. (international students are eligible). The award is $5,000 for 10 weeks. / Due February 1, 2020
Minority Postdoctoral Fellowship

: The Minority Postdoctoral Fellowship Program seeks to promote the recruitment and retention of a diverse faculty at Teachers College. It provides recent doctorate recipients the opportunity to develop a program of research and participate as an active community member in the life of a graduate research university. The fellowship includes a $35,000 research stipend, $4,500 for teaching a course, research support of $5,000, free campus housing in a studio apartment (if desired), eligibility for low-cost student health insurance, and limited relocation costs. Appointment is for a nine-month period and renewable for a second year contingent. / Due February 1, 2020
PhRMA Foundation Postdoctoral Fellowships

: This program provides stipend funding to well-trained graduates from PhD programs who seek to further develop and refine their research skills through formal postdoctoral training. An application must include a research plan written by the applicant, a mentor's research record, and a description of how the mentored experience will enhance the applicant's career development in informatics. The award, consisting of a $50-$60k annual stipend, is made to the institution on behalf of the fellow. / Due February 1, 2020
American Center of Oriental Research (Amman) Fellowship

: The American Center of Oriental Research (ACOR) in Amman, Jordan, is a private, international, non-profit academic institution dedicated to promoting research and publication in the fields of archaeology, anthropology, ancient through modern history, art history, conservation and preservation studies, Arabic and other Near Eastern languages, Islamic studies, and many other fields related to Near Eastern studies. One NEH postdoctoral fellowship award of $16,800–$25,200, for a tenure of 4–6 months residence at ACOR in Amman, will be available. / Due February 1, 2020
Mercatus PhD Fellowship

: The Mercatus PhD Fellowship is a competitive, full-time fellowship program for students pursuing a doctoral degree in economics at George Mason University. PhD Fellows take courses in market process economics, public choice, and institutional analysis and work on projects that use these lenses to understand global prosperity and social change. The total award of up to $200,000 (over five years) includes a monthly stipend, full tuition support (nine credits per semester), and experience as a research assistant working closely with Mercatus-affiliated Mason faculty. Acceptance into the fellowship program is dependent upon acceptance into the PhD program in economics at George Mason University. / Due February 1, 2020
Spencer Fellowship for Education Reporting: The Spencer Fellowship for Education Reporting is open to journalists, educators and education policy researchers who want to develop an ambitious, long-form journalism project to advance the understanding of education. Each fellow will receive a $75,000 stipend plus research expenses to support their academic year studying with professors throughout the Columbia campuses and working on projects under the guidance of mentors at Columbia Journalism School. Applications are open to U.S. and international journalists but projects must be done in English. / Due February 1, 2020
Drexel Fund Founders Program: The Drexel Fund offers a paid fellowship to innovative leaders with a strong desire and plan to launch high-quality, private schools for low-income children. The fellowship includes leadership coaching, cohort trainings and school launch support. Founders receive a living stipend and a budget for their individual learning plans during a one-year fellowship that culminates in founders requesting school start-up funding. Fellows with approved program plans will receive financial resources while starting the school as they grow full capacity. Successful schools will also be eligible for more funding to expand the school model. / Due February 1, 2020
Knight-Wallace Fellowship: The Knight-Wallace Fellowships offer accomplished journalists from all facets of the profession an academic year of study and collaborative learning at the University of Michigan. Reporters, editors, data experts, designers and entrepreneurs from the U.S. and abroad expand their knowledge, develop new ideas, pilot special programs and address challenges facing the journalism industry. Our fellows devise a personalized study plan and participate in twice-weekly seminars. Extensive travel is a core component of the Knight-Wallace experience, with news tours to Brazil and South Korea. Stipends of $75,000 for U.S. fellows (varied for international fellows). / Due February 1, 2020
NEA Foundation Global Learning Fellowship: The NEA Foundation Global Learning Fellowship offers educators 12 months of professional development opportunities to support educators as they cultivate global competence skills and build global lesson plans that are shared with educators around the world. Over the course of one year, Fellows participate in online coursework, a fall professional development workshop and a 9-day summer field study excursion. The NEA Foundation covers all costs for meals, lodging, travel, and professional development activities. Active NEA members who are current K-12 classroom teachers are eligible. / Due February 1, 2020
Urban Leaders Fellowship: The Urban Leaders Fellowship is a 7 week paid summer fellowship for early- to mid-career professionals who are already leaders in their own right and are looking to accelerate their leadership through fellowship with a focus on policy and practice. Fellows work half-time on high-level policy projects with an elected official and half-time alongside partner organizations in cities across the country. We work in 9 cities: Atlanta, Dallas, Denver, Indianapolis, KCMO, Nashville, New Orleans, Oakland, and Washington, D.C. Fellows receive a base stipend of $2,500. Three deadlines. / Due February 1, 2020
American Druze Foundation (ADF) Post-Doctoral Fellowship in Druze and Arab Studies: The purpose of the ADF Fellowship is to promote specialized social scientific research on the Druze communities centrally and primarily, and on collective political and cultural identities in the Arab world more generally. The ADF Post-Doctoral Fellowship supports academic research in the disciplines of history, political science, sociology, economics, anthropology, and archaeology. The fellowship is for one academic year (August through May), and offers an annual stipend of $50K in addition to $5K in research funds. The fellowship will be awarded to a recent doctoral graduate (Ph.D.) from an accredited university or granting institution. / Due February 1, 2020
© Victoria Johnson 2019, all rights reserved.