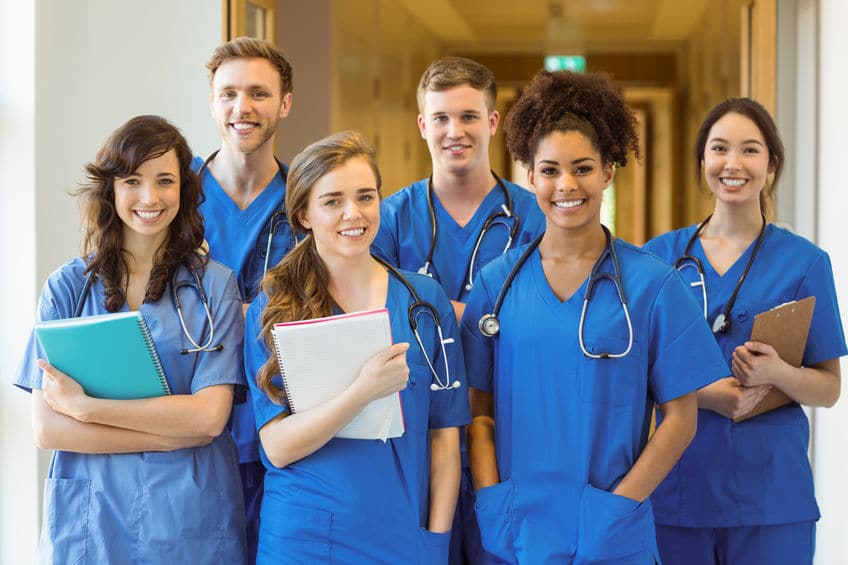 You've got 8 weeks to apply! Interested in using your new graduate or undergraduate degree to strengthen your field? Listed are opportunities to jump start your career in medicine, governmental relations, data science, archaeology, and many more. For those starting a second career, there are fellowships in teaching, media relations or computer science. This list is vast and covers even more topics than mentioned. Apply now!
Not ready to apply this year? Click the links to bookmark these fellowships to your ProFellow account.
Upcoming Fellowship Deadlines: January 28-February 3, 2019
International Innovation Corps: Recent and forthcoming graduates of University of Chicago and other US-based institutions are eligible for a paid, one-year assignment at an Indian public sector to tackle important social challenges / Due January 28, 2019
Venture for America Fellows: Two-year fellowship for recent-graduates interested in entrepreneurship and the startup environment in vetted company partners across the U.S. / Due January 28, 2019
Greenlining Institute Fellowship Program: Year-long training program in Berkeley, CA working in the legal field for recent graduates with their undergraduate degrees by the start of the program / Due January 28, 2019
Insight Data Science Fellows Program: Seven-week postdoctoral training in multiple cities across the U.S. bridging academia and data science. Different deadlines by program / Due January 28, 2019
Boren Fellowships: Between 12 weeks and 24 months, U.S. graduate students are able to study less commonly taught languages in areas of the world that are critical to U.S. interests / Due January 30, 2019
Impact Entrepreneurship Fellowship: Two- year cohort experience for those pursuing a master's degree at The New School and who are committed to creating social impact through entrepreneurship / Due January 30, 2019
Cordes Fellowships: A fellowship to become Delegates in the Opportunity Collaboration, a four-day problem-solving, strategic retreat. Provided to exceptional social entrepreneurs and nonprofit leaders engaged in poverty alleviation and economic justice enterprises / Due January 31, 2019
Anthony A. Lapham River Conservation Fellow: Post-graduates (MA/MS/PhD/JD/MBA) pursuing careers as leaders in the field of conservation advocacy for a 24 month long fellowship based in Washington D.C. / Due January 31, 2019
AsiaGlobal Fellows Program: 13-week inter-disciplinary program for mid-career professionals with a common policy interest in Asia / Due January 31, 2019
Data Science for Social Good Fellowship: 13-week summer fellowship at the University of Chicago that provides aspiring data scientists with training, mentorship, and work experience to solve key social impact issues in government / Due January 31, 2019
Ernest F. Hollings Scholarship: Undergraduates for full-time study during the 9-month academic year, a summer internship and the possibility of second 9-month academic year to gain hands-on training experience in NOAA-related science / Due January 31, 2019
Summer Public Health Scholars Program:10-week summer program for undergraduate students to increase interest in and knowledge of public health and biomedical science careers / Due January 31, 2019
KPCB Fellows Program: U.S. students interested in design, engineering and product management will be paired with innovative startup companies in Silicon Valley for a 3-month work based program / Due January 31, 2019
Killam Fellowships Program: Undergraduate students from universities in Canada and the United States to spend either one semester or a full academic year as an exchange student in a different country / Due January 31, 2019
Josephine De Karman Fellowships: Any current college students about to enter their final year of study/dissertation are eligible for this one academic year long fellowship / Due January 31, 2019
Sir Henry Dale Fellowship: PhDs with significant postdoctoral research experience are invited to apply for a fellowship to improve the quality of healthcare / Due January 31, 2019
CEU Doctoral Scholarships: A fully-funded PhD program at Central European University for a total of 36 months of study / Due January 31, 2019
Echoing Green Global Fellowship: Two-year program for those who have an independent social entrepreneurship organization in the startup stage (2 years or less) and are committed full-time to their venture / Due January 31, 2019
SCUP Fellows Program: Two fellows to be selected for a year long higher education planning research project / Due January 31, 2019
Dalai Lama Fellows: A year-long fellowship for the next generation of leaders between the ages of 20 and 35 to apply universal values to solve global challenges / Due January 31, 2019
The Reporting Award: Up to two winners to work in journalism on significant under-reported subjects in the public interest at New York University / Due January 31, 2019
Spiritual Ecology Fellowship Program: For emerging young leaders and innovators (age 22-30) for the development and implementation of pilot projects over a 9-month program / Due January 31, 2019
Villers Fellowship for Health Care Justice: One-year full-time policy analyst position in Families USA's Health Policy Department to work in health care justice and learn about a range of health care justice issues / Due January 31, 2019
Echoing Green Black Male Achievement (BMA) Fellowship: 18-month long fellowship for all social entrepreneurs who are starting up new and innovative social entrepreneurship organizations dedicated to improving the life outcomes of black men and boys in the U.S. / Due January 31, 2019
Woodrow Wilson Teaching Fellowships: Programs in Indiana, New Jersey and Georgia for a clinically-based master's program at participating universities for graduating college seniors, recent graduates, and mid-career or second-career professionals / Due January 31, 2019
Repair the World Fellowship: 11-month fellowship in Detroit, Miami, New York, Philadelphia or Pittsburgh for fellows to work with non-profits addressing issues in hunger of education / Due January 31, 2019
New America Fellows: Either a full-time or part-time fellowship for those who have unconventional perspectives on the major challenges facing our society to work through research and reporting / Due February 1, 2019
UC Berkeley Amgen Scholars Program: For those enrolled in a U.S. college or university in the U.S. and a U.S. citizen or permanent resident; there are many research opportunities for students committed to pursuing careers in the sciences and biotechnology offered at UC Berkeley / Due February 1, 2019
Lowell Harriss Dissertation Fellowship Program: invites doctoral students who are writing theses in fields that address the Institute's primary interest areas in valuation and taxation, planning and related topics / Due February 1, 2019
Spencer Fellowship for Education Reporting: U.S. and international journalists are invited to a year-long fellowship to those who want to develop an ambitious, long-form journalism project to advance the understanding of education / Due February 1, 2019
Public Interest Fellowship: Three different tracks for fellowships in Washington D.C. as a unique combination of work and study designed to advance fellows' pursuit of careers devoted to enriching the political and cultural life of the United States / Due February 1, 2019
Richard M. Weaver Fellowship: Current graduate students or applicants to graduate school who are members of the Intercollegiate Studies Institute (ISI) and who have an intention to teach at the college level / Due February 1, 2019
Group Study Visit: Academic information visits to Germany for groups of students to learn about current issues in the academic, scientific, economic, political and cultural realms / Due February 1, 2019
PhRMA Foundation Pre-Doctoral Fellowships: Full-time in-residence Ph.D. candidates who have completed the bulk of their pre-thesis requirements (two years of study) and are starting their thesis research in medicine, pharmacy, dentistry, nursing or schools of public health / Due February 1, 2019
PhRMA Foundation Postdoctoral Fellowships: Well-trained graduates from Ph.D. programs who seek to work on a mentored research plan to further develop the applicant's career in informatics / Due February 1, 2019
The Lewis and Clark Fund for Exploration and Field Research: Doctoral students in disciplines with a large dependence on field studies, such as archaeology, anthropology, biology, ecology, geography, geology, linguistics, paleontology, and population genetics are invited to apply to conduct research / Due February 1, 2019
Dissertation Fellowship: Program to support the final year Ph.D. or Th.D. dissertation writing for student engaged in research pertaining to North American Christianity / Due February 1, 2019
Summer Undergraduate Research Fellowship (SURF): A 10-week long fellowship at Mayo Clinic for students who are sophomores or juniors at a U.S. university and who are seriously considering a biomedical research career as a Ph.D. or M.D.-Ph.D. / Due February 1, 2019
New America CA Fellow: A year-long program looking for bold, iconoclastic California-based thinkers to improve their ability to tell compelling stories about their work and expand their capacity to reach targeted audiences through media / Due February 1, 2019
Salvatori Fellowship: Current graduate students or applicants to graduate schools in a field related to the American Founding who are interested to teach at the college level / Due February 1, 2019
Fulbright International Education Administrators Program: Experienced international education administrators and senior administrators have the opportunity to gain in-depth knowledge about the host country's higher education system and establish networks of U.S. and international colleagues during a two-week fully funded visit abroad / Due February 1, 2019
JSPS Summer Program: Pre- and postdoctoral researchers invited to do cooperative research at a Japanese university or research institute for a 2-month period of time / Due February 1, 2019
Joan Shorenstein Fellowship: Mid to late-career full-time journalists, politicians, scholars or policy makers will create a paper on a media/politics topic for one semester / Due February 1, 2019
Fulbright-Hays Seminars Abroad–Bilateral Projects: One month study and travel seminars abroad for U.S. educators in the social sciences and humanities for the purpose of improving their understanding and knowledge of the peoples and cultures of other countries / Due February 1, 2019
Drexel Fund Founders Program: One-year fellowship for innovative leaders with a strong desire to plan a private school for low-income children / Due February 1, 2019
Knight-Wallace Fellowship: An academic year of study and collaborative learning at the University of Michigan to address challenges faced in journalism today / Due February 1, 2019
 Blue Waters Graduate Fellowship Program: U.S. Ph.D. students are given a year of support to conduct multidisciplinary research projects in computer science, applied mathematics, and computational science applications / Due February 1, 2019
 LGT Impact Fellowship: Full-time work for one year to work in international relations in diverse business areas / Due February 1, 2019
 Mercatus PhD Fellowship: A competitive, full-time fellowship program for students pursuing a doctoral degree in economics at George Mason University / Due February 1, 2019
AMA Government Relations Advocacy Fellowship: One medical student is selected each year for a year-long fellowship to experience the intersection of organized medicine and the federal government as it relates to advocacy and policy-making / Due February 2, 2019
 CIMI LabEx Post-doctoral Fellowships: One year post-doctoral positions for those with a doctorate in mathematics or computer science obtained in France or another foreign country / Due February 3, 2019
 Sesame Street Writers' Room: Seeking fresh new writing talent from underrepresented racial backgrounds to work for six weeks in New York City / Due February 3, 2019
 CIMI Master Fellowships: Fellowships for students in their first or second years of a Master's program in Computer Science or Mathematics at CIMI for 6 months / Due February 3, 2019
© Victoria Johnson 2018, all rights reserved.