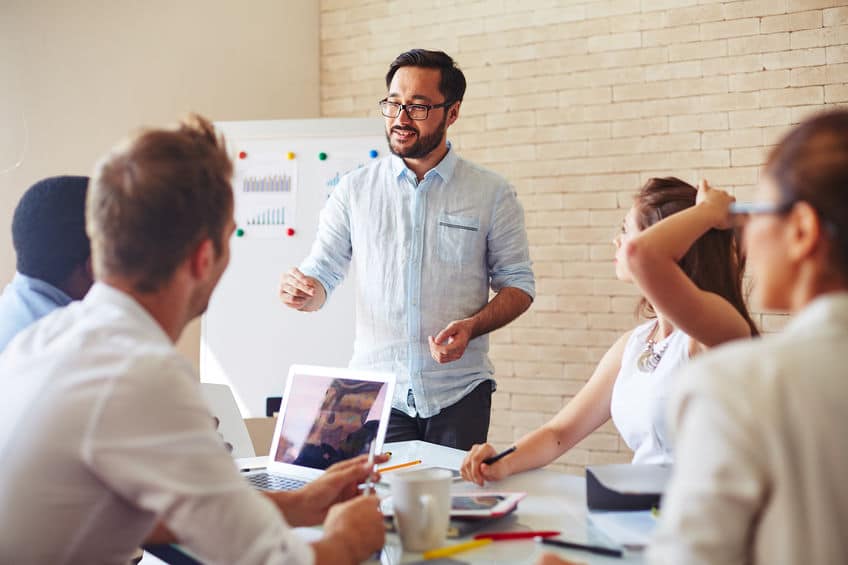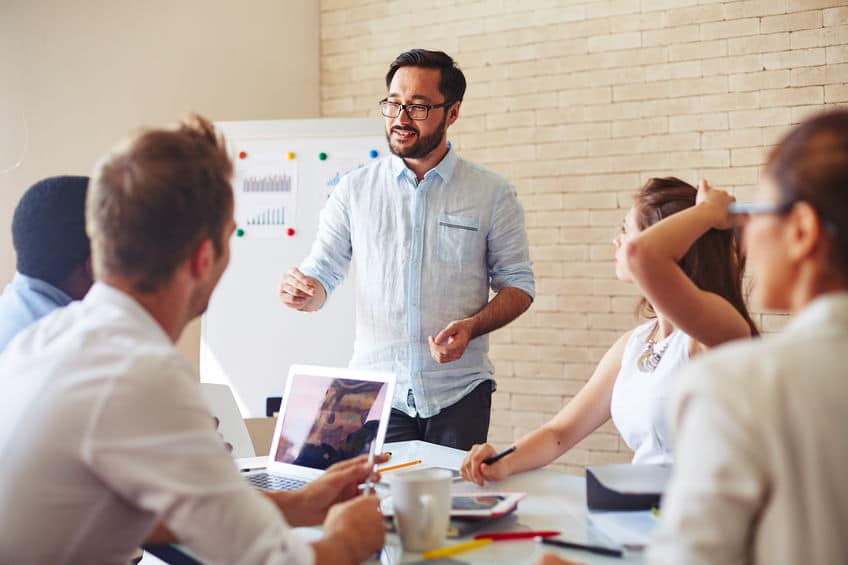 This list of upcoming fellowship deadlines includes fully-funded Ph.D. programs, graduate fellowships, summer programs, post-doctoral research, professional development, and short-term fellowships. There are a variety of fields represented, including education, science, technology, and the humanities. Many of these fellowships have a January 15, 2022 deadline, as this is a busy time of year for submissions. Apply now!
Not ready to apply this year? Click the links to bookmark these fellowships to your ProFellow account.
Upcoming Fellowship Deadlines: January 8 – 15, 2022
KSTF Teaching Fellowships:

KSTF Science and Mathematics Teaching Fellows are chosen from among individuals who have earned or are in the process of earning a degree in science, mathematics, or engineering from a recognized institution of higher education. Fellowships are offered for individuals committed to teaching high school mathematics, physical sciences, or biological sciences. Fellowship benefits encompass comprehensive financial resources including tuition assistance, monthly stipends, and teaching materials and leadership grants, and extensive summer and academic year professional development. The KSTF Teaching Fellowship is a five-year program divided into three phases, with each phase building on the next. / Due January 9, 2022
Kinship Conservation Fellowship

: Kinship believes in investing in individuals with the potential to advance the future of conservation. Fellows are awarded a $6,000 stipend and a month of valuable, cutting-edge training. In return, Fellows are asked to invest a month of their time working with the organization. The month-long curriculum is delivered by a faculty of global experts who work closely with each carefully selected cohort of Fellows to explore fresh ways to apply market-based approaches to environmental concerns. The Fellows are mid-career conservation professionals with 5+ years of experience. / Due January 9, 2022
Switzer Environmental Fellowship Program: The goal of the Switzer Environmental Fellowship Program is to support highly talented graduate students in New England and California whose studies are directed toward improving environmental quality and who demonstrate the potential for leadership in their field. The Fellowship provides a one-year $15,000 cash award for graduate study as well as networking and leadership support to awardees. 20 annual awards to students pursuing environmental policy, economics, land and water conservation, public health, journalism, architecture, environmental justice, business, and law as well as sciences including biology, chemistry, and engineering. / Due January 10, 2022
Sesame Street Writers Room: Sesame Street Writers' Room is a brand new fellowship opportunity from the creators of Sesame Street seeking fresh new writing talent from underrepresented racial backgrounds. In the intensive six-week program to be held at Sesame Workshop's New York City office, participants will meet weekly with industry writers, producers, agents, and executives, and are expected to complete at least one script. The two participants whose scripts show the most promise will be offered creative development deals and mentored by Sesame Workshop executives. "Sesame Street Writers' Room" is open to writers 21 and older. / Due January 10, 2022
Graduate Women in Science (GWIS) National Fellowships Program: Graduate Women in Science (GWIS) is proud to offer fellowships to help increase knowledge in the sciences and to encourage research careers in the sciences by women. GWIS Fellowships are awarded to women of outstanding ability and promise, holding or seeking a degree from a recognized institution of higher education, who are performing hypothesis-driven research in the U.S. or abroad. A maximum of $10,000 may be requested to purchase supplies and equipment, to defray the travel costs associated with field study and collaborative projects, and to support the publication of the research findings. / Due January 10, 2022
Atlantic Non-Residential Fellows: Atlantic Non-Residential Fellows participate in a course, taught over 7 weeks across the year, including an intensive 2-week summer school, delivered by academics from the LSE International Inequalities Institute and the University of Cape Town, with teaching and guidance from charities, NGOs, and other advocacy organizations to ensure a range of perspectives on inequalities. The courses will mainly take place within the UK, however, at least one week will be spent at the University of Cape Town. All reasonable travel, accommodation, and living costs will be supported by the Atlantic Fellows program. Ideally, applicants would have around 10 years of experience in tackling inequalities. / Due January 10, 2022
El Pomar Fellowship

: The El Pomar Fellowship is a two-year program focused on cultivating the next generation of leaders in the state of Colorado. Fellows learn everything from marketing and development to management and leadership and go on to become nonprofit CEOs, public officials, graduate students, and business executives. Candidates must be graduates of a four-year university or college and have a Colorado connection (resident, student/graduate from a Colorado college or university, immediate family) and/or an explicit interest in serving the communities of Colorado. Fellows receive a competitive salary and benefits. / Due January 10, 2022
NEH Long-Term Fellowships: National Endowment for the Humanities Long-Term Fellowships support advanced research at the Center for Research in the Humanities. Fellowships are open to scholars researching the history, literature, and culture of peoples represented in collections housed at the Schwarzman Building and to professionals in fields related to the Library's holdings, including librarianship and archives administration, special collections, photography, prints, and maps. The NEH Long-Term Fellowships support two fellows for nine months with a stipend of $45,000. / Due January 10, 2022
Earthwatch Teach Earth USA Fellowship

: Earthwatch Institute offers fully-funded Earthwatch Expeditions for educators. Educators in the U.S. that teach any subject in grades K-12 are eligible to apply for Teach Earth. Fellows have the opportunity to spend 1-2 weeks on an Earthwatch Expedition alongside other teachers and develop their skills and understanding of environmental concerns. Expeditions not only provide an opportunity to participate in hands-on, scientific research alongside the world's top scientists, but they also provide an opportunity to network with colleagues and collaborate on curriculum development. Expeditions take place in the US, Canada, Ecuador, and more. / Due January 10, 2022
Study Abroad Fellowships for UK Residents

: Offering maintenance and research expenses to allow applicants to spend a period of 12-24 months on advanced study or research at a center of learning in any overseas country (excluding the USA). Non-UK residents are not eligible. The Studentships comprise a basic annual maintenance allowance of £18,000, a partner allowance of £6,000, and return airfare. Applicants must have been resident in the UK for at least 5 years at the time of application, hold a degree from a UK institution, and either be a student at the time of application or have been registered as a student within the last 8 years. / Due January 10, 2022
Atlantic Residential Fellowship (MSc Inequalities and Social Science)

: Atlantic Fellows for Social and Economic Equity, housed at LSE's International Inequalities Institute, is a fully-funded fellowship that brings together policymakers, activists, practitioners, and researchers from around the world to explore and challenge the root causes of inequality. The program is aimed at mid-career social-change leaders, from diverse countries and contexts, who are working to challenge inequality. At the end of their year, Fellows will have the opportunity to build their engagement in the Atlantic Fellows global community, in the company of Senior Fellows from all seven Atlantic Fellows programs. / Due January 10, 2022
Atlantic Fellows for Social and Economic Equity: Over the next 20 years, the Atlantic Fellows program for Social and Economic Equity will support over 600 Fellows in developing innovative understandings of inequalities, and work toward finding real-world solutions. The Visiting Fellows will benefit from meeting and working alongside the other Atlantic Fellows, and the academics in the International Inequalities Institute. This track is a fantastic opportunity for senior figures in the challenge against inequality to undertake an intensive period of research that will create high-profile advances in both academic understanding and developing practical responses to the challenge of inequality. The Fellowships will be fully-funded, including any reasonable travel, accommodation in London where needed, and office space within the III, along with other reasonable research costs. / Due January 10, 2022
Walton-UNCF K-12 Education Fellowship

: The Walton-UNCF K-12 Education Fellowship is a leadership and talent development initiative aimed at building a robust pipeline of high-achieving African Americans engaged in education reform in America. The program selects undergraduate juniors from select historically black colleges and universities (HBCUs) to participate in leadership development and paid intern placement program that partners with innovative K-12 educational reform enterprises. All majors welcome. / Due January 10, 2022
RPB Medical Student Eye Research Fellowship

: The Medical Student Fellowship (MSF) encourages gifted medical school students to consider careers in eye research and allows them to take one year off from their studies to participate in a research project at an RPB-supported department of ophthalmology. RPB-supported Chairs may nominate a medical student prior to his/her third or fourth year of medical school. Only MD students are eligible; MD/PhD students are not eligible to apply. The award is $30,000. Applications received with no prior nomination will not be accepted. Two nomination deadlines per year. / Due January 10, 2022
Harvard Environmental Fellows Program

: The Harvard University Center for the Environment created the Environmental Fellows program to enable recent doctorate recipients to use and expand Harvard's extraordinary resources to tackle complex environmental problems. The Environmental Fellows work for two years with Harvard faculty members in any school or department to create new knowledge while also strengthening connections across the University's academic disciplines. The fellowship includes a salary of $64,000 per year, employee health insurance eligibility, up to $2,500 reimbursement for travel expenses, and a $2,500 allowance for travel and other professional expenses. Candidates with a doctorate or equivalent in any field are eligible, and they may propose research projects in any discipline. / Due January 10, 2022
CAARI Senior Scholar In Residence

: An established scholar who commits to staying at least 30 days in succession at the Cyprus American Archaeological Research Institute (CAARI), ideally in the summer, and to be available in evenings and weekends to younger scholars working there, in return for 50% reduction in residency rate. Must have a Ph.D. in archaeology or ancillary field for at least 5 years prior to visiting, be fluent in English (but may be of any nationality), and be committed to mentoring students. Travel and other expenses not covered. / Due January 10, 2022
NEH/FPIRI Fellowships for Scholars Conducting Field-Based Humanities Research in Palestine

: The Palestinian American Research Center (PARC) offers National Endowment for the Humanities (NEH) Fellowship Programs at Independent Research Institutions (FPIRI) competition for research in the humanities or research that embraces a humanistic approach and methods. Applicants must be scholars who have earned their Ph.D. or completed their professional training and must be U.S. citizens or have lived in the United States for the last three years. Fellowship awards $4,200 per month for a minimum of four and a maximum of eight months of research. / Due January 10, 2022
Project Kindle Teaching Fellowship

: Project Kindle is seeking highly motivated high school teachers who want to engage and inspire their students by learning how to lead them on an Earthwatch expedition within the coming years. Fellows first receive a fully-funded trip for themselves to experience an Earthwatch expedition first-hand alongside a team of teacher fellows and team leaders. Through workshops led by Project Kindle alumni and Earthwatch staff, fellows learn what it takes to bring their students out on a school group expedition. The fellowship experience includes the cost of an Earthwatch expedition, meals, accommodations, and on-site transportation. Fellows also receive a travel award grant to offset out-of-pocket travel expenses. / Due January 10, 2022
MindCORE Postdoctoral Research Fellowship

: MindCORE seeks to recruit postdoctoral researchers for their Research Fellowship for Postdoctoral Scholars. Housed within the School of Arts and Sciences of the University of Pennsylvania, MindCORE is an interdisciplinary effort to understand human intelligence and behavior. Created for recent recipients of a Ph.D. degree in psychology, linguistics, neuroscience, philosophy, computer science, or related discipline, the program is a springboard for researchers to establish their own research programs. Fellows receive a salary, relocation allowance, health insurance, and a modest research budget in one-year terms, renewable for up to three years. / Due January 10, 2022
TESOL Fellowships at the American University in Cairo

: Fellowships in Teaching English to Speakers of Other Languages (TESOL) are offered annually to full-time students who wish to pursue a master's degree in the TESOL program and to acquire language teaching experience at The American University in Cairo. Fellowships are offered for two academic years and the intervening summer session, with a review every semester for satisfactory academic performance. The award includes tuition fees, monthly stipend, monthly housing allowance, medical service and health insurance fees, and one-way home travel. Fellows teach eight hours of English per week. / Due January 11, 2022
Moelis Scholars Program

: The University of Pennsylvania is offering a fully-funded two-year Master of City Planning degree in the Department of City and Regional Planning. Prospective students who are African-American or Latinx are encouraged to apply. Each Moelis Scholar will be paired with a faculty member during the first year of the program to work on a research project; with preference given to those focused on Community and Economic Development or Public-Private Development. Prospective students must go through Graduate Admissions and complete the application requirements, in addition to the 550-word essay to the Program's prompt. / Due January 11, 2022
Coro Fellowship in Public Affairs – New York City

: The Coro Fellows Program develops emerging leaders to work and lead across different sectors by equipping them with knowledge, skills, and networks to accelerate positive change. This 9-month fellowship helps to develop participants' self-awareness and analytical skills, exposes them to various industries and sectors, grants them access to businesses and community leaders, and provides them unparalleled relationship-building opportunities to launch their professional careers. The Coro Fellows Program in New York has four major components: leadership development seminars, rotational work placements, leadership interviews, and focus weeks. All applicants selected into the program receive a full-tuition scholarship and a monthly living stipend of $1,500 per month. / Due January 11, 2022
Coro Fellowship in Public Affairs – Pittsburgh: Coro Pittsburgh seeks to engage the next generation of diverse leaders who have a passion for working across sectors to build a stronger democracy. The Coro Fellowship is a 9-month, full-time intensive training program designed for young leaders (age 21-35). Pittsburgh Fellows are placed for 6 to 30 weeks in local nonprofit, government, labor, business, and community-based organizations. All applicants selected into the Pittsburgh program receive a full-tuition scholarship and a monthly living stipend of $1,300. / Due January 11, 2022
Gulf Research Program: Early-Career Research Fellowships: The Gulf Research Program's Early-Career Research Fellowship supports emerging scientific leaders as they take risks on research ideas not yet tested, pursue unique collaborations, and build a network of colleagues who share their interest in improving offshore energy system safety and well-being of coastal communities and ecosystems. The program provides a grant of $76,000 to support the fellow for 2 years of research which can be used to cover costs, salaries, and other professional expenses. Applicants must have received their final degree within the last 10 years and be employed at a research organization. / Due January 12, 2022
Department of Energy Computational Science Graduate Fellowship (DOE CSGF)

: The Department of Energy Computational Science Graduate Fellowship (DOE CSGF) is open to U.S. citizens or lawful permanent residents who are planning full-time, uninterrupted study toward a Ph.D. at an accredited U.S. university. Senior undergraduate and first-year graduate students in engineering and in the physical, computer, mathematical, or life sciences are eligible to apply for the program. We also accept applications from master's degree students (with certain stipulations) and those that are employed or will be matriculating into graduate school in the fall upcoming academic year. Fellows receive a $38,000 yearly stipend, payment of full tuition, and required fees. Fellowship support is limited to four years and must be renewed each year. / Due January 12, 2022
Magnum Foundation Fellowship: The Magnum Foundation Fellowship offers mentorship and stipends to early-career practitioners who are at a critical moment in their development as photographers. This fellowship is designed for New York City-based photographers to work in the Magnum Foundation office while also developing their own photographic project in the city that demonstrates a commitment to social issues and community-based work. The fellows work on a range of projects in the New York office including research, documentation, and event production. Candidates should have expertise in at least one of the following areas: video production, graphic design, emerging technology, and research. The stipend for the 12-week, full-time fellowship is $6,000. / Due January 12, 2022
NEA Literature Fellowships: Translation Projects

: Through fellowships to published translators, the NEA supports projects for the translation of specific works of prose, poetry, or drama from other languages into English. We encourage translations of writers and of work that are not well represented in English translation. Translation fellowships are individual grants for $12,500 or $25,000. We do not fund work toward academic degrees. / Due January 12, 2022
Global Health Corps Fellowship

: Global Health Corps is mobilizing a global community of emerging leaders to build the movement for health equity. We place talented individuals from a wide variety of backgrounds in paid, high-impact roles in NGOs and government agencies in sub-Saharan Africa and the US for one year. During the fellowship year, fellows collaborate, innovate, and create sustainable and impactful change. Applicants can apply for up to 3 positions that match their interests and skills, from project management to monitoring and evaluation, engineering, communications, and more. We are looking for people from a broad range of sectors and disciplines. / Due January 12, 2022
William T. Grant Foundation Research Grants

: The William T. Grant Foundation Grants support high-quality research that is relevant to policies and practices that affect the lives of young people ages 5 to 25 in the United States. Grants are to be used for programs, policies, and practices that reduce inequality in youth outcomes and benefit American youth. Research grants about reducing inequality typically range between $100K to $600K and cover 2-3 years of support. Research grants about improving the use of research initiatives will range between $100K to $1M and cover 2-4 years of support. The Foundation supports a diverse group of researchers who are currently employed at a tax-exempt organization. / Due January 12, 2022
International Leadership Foundation (ILF) Civic Fellowship Program: The ILF Civic Fellowship Program is the nation's top Asian Pacific American leadership development program in Washington, D.C. Each year, approximately 30 outstanding college students are inducted into the summer-long Fellowship Program and participate in a supervised training curriculum. These students are subsequently placed in an 8-week public service internship (in a federal agency, non-profit or non-governmental organization, or a congressional office) and are enrolled in educational seminars. Students must be U.S. citizens to apply. Fellows receive a stipend of $2,000. / Due January 14, 2022
New York City Urban Fellows Program

: The Urban Fellows Program is a highly selective, nine-month fellowship that combines work in Mayoral offices and City agencies with an intensive seminar series that explores current urban issues impacting public policy. Program participants are diverse and come from all over the country to work in New York City. After participating in an extensive interview process, New York City Urban Fellows are placed at an array of agencies across the City where they learn about public policy through a hands-on approach. Fellows receive a nine-month stipend of $30,000. / Due January 14, 2022
Trinity Fellows Program

: The Trinity Fellows Program is a graduate fellowship dedicated to developing urban leaders with a commitment to social and economic justice. Fellows participate in a 21-month study/work program while earning a master's degree in one of 15 disciplines. Eligible applicants must meet the admissions requirements of the Marquette University Graduate School. In addition, applicants must have completed a full-time service program, such as Peace Corps, Jesuit Volunteer Corps, AmeriCorps, or other comparable programs, OR have worked 2+ years full-time in a nonprofit organization. The fellowship includes a full-tuition scholarship and a monthly stipend. / Due January 14, 2022
Samuel Huntington Public Service Award

: The Samuel Huntington Public Service Award provides a $15,000 stipend for a graduating college senior from a U.S. university to pursue one year of public service anywhere in the world. The award allows recipients to engage in a meaningful public service activity for one year before proceeding on to graduate school or a career. To apply, please develop a proposal for public service in this country or abroad. The proposal may encompass any activity that furthers the public good. It can be undertaken by yourself alone or by working through established charitable, religious, educational, governmental, or other public service organizations. / Due January 14, 2022
Othering & Belonging Institute Summer Fellowship: The Othering & Belonging Institute Summer Fellowship is a three-month-long, part-time, 20-hour per week paid research experience. The purpose of the fellowship is to prepare and engage with the next generation of researchers and future community leaders who are committed to social and racial justice by providing mentorship and hands-on experience. In addition to independent work on assigned summer projects, fellows will explore pressing social justice issues as a cohort by participating in bi-weekly workshops and collaboratively organizing a local field trip to engage with issues and stakeholders in the field. The fellowship runs from mid-May to mid-August every year and takes place at the Othering & Belonging Institute office on the UC Berkeley campus. / Due January 14, 2022
The Bill Emerson National Hunger Fellowship

: Emerson Hunger Fellows shape and implement local anti-hunger programs all over the U.S., and then research and support national policy initiatives in Washington, D.C. Fellows are placed for 5 months with community-based organizations involved in fighting hunger and poverty at the local level. In mid-February, the Fellows regroup in Washington, D.C. to debrief and share their field experiences and participate in extensive policy training. Fellows then work in nonprofit organizations and government agencies on national-level policies. The fellowship is for 1-year and offers a salary and benefits. / Due January 14, 2022
Data Science Fellowship: The Data Incubator is an intensive 8-week fellowship that prepares master's students, PhDs, and postdocs in STEM and social science fields seeking industry careers as data scientists. A variety of innovative companies partner with The Data Incubator for their hiring and training needs, including LinkedIn, Genentech, Capital One, Pfizer, and many others. The program is free for admitted Fellows. Fellows have the option to participate in the program either in person in New York City, Washington DC, Seattle, Boston, the San Francisco Bay Area, or remotely online. Multiple sessions are offered each year, check the website for deadlines, including early priority deadlines. / Due January 14, 2022
Frances A. Yates Long-Term Postdoctoral Fellowships in Intellectual and Cultural History: The Warburg Institute is renowned across the world for the interdisciplinary study of cultural and intellectual history, particularly the role of images in culture. It is dedicated to research on the history of ideas, the dissemination and transformations of texts, ideas, and images in society, and the relationship between images, art, and their texts and subtexts. Fellows' interests may lie in any aspect of cultural and intellectual history but preference will be given to those whose work is concerned with those areas of the medieval and Renaissance encyclopedia of knowledge. The fellowship is for 9 months and includes a stipend of £ 30,512. / Due January 14, 2022
Chateaubriand Fellowship – Science, Technology, Engineering & Mathematics (STEM)

: The Chateaubriand Fellowship – Science, Technology, Engineering & Mathematics (STEM) provides funding for Ph.D. candidates currently enrolled in a U.S. university to conduct research in France at a French university, a school of engineering, a national laboratory, or a private enterprise, with a link to a Doctoral School. The fellowship is for 4-10 months, provides travel, health insurance, and a monthly stipend of 1,400 Euros. Non-U.S. nationals are eligible to apply for a Chateaubriand Fellowship as long as they are currently enrolled in an American university. / Due January 14, 2022
Chateaubriand Fellowship – Humanities & Social Sciences (HSS)

: The Chateaubriand Fellowship – Humanities & Social Sciences (HSS) provides Ph.D. candidates currently enrolled at a U.S. university the opportunity to conduct research in France in any discipline of the Humanities and Social Sciences. The fellowship lasts for 4-8 months and provides travel, health insurance, and a monthly stipend of 1,500 Euros. Candidates do not have to be U.S. citizens, but they must be enrolled in an American university. / Due January 14, 2022
Math for America Master Teacher Fellowship – Renewal

: Upon successful completion of the Master Teacher Fellowship, MƒA teachers can apply to renew their fellowship for another four years. Renewal Master Teachers continue to hone their craft and engage in the professional community. They focus on leading from within their classroom and within MƒA to support the learning and professional growth of other STEM teachers across the city. MƒA Master Teachers renewing their fellowship will continue to receive: $60,000 in stipends over four years to recognize participation in our community; a dynamic community of inspiring mathematics and science teachers; and participation in a wide range of high quality, STEM-focused, teacher-led professional growth and enrichment opportunities throughout the school year. / Due January 14, 2022
School Ambassador Fellowships

: The School Ambassador Fellowship is a paid position that supports the Department's mission by employing a cadre of outstanding educators to contribute their classroom and school expertise to the national education dialogue and in turn facilitate discussions with educators across the country. The program offers two separate year-long tracks: the Washington Fellowship, which is a full-time appointment where teachers, principals, and other school staff members are based in residence at the Department's Headquarters in Washington, DC. The Campus Fellowship enables educators to collaborate with the Department on a part-time basis while maintaining their regular school responsibilities in their home communities. / Due January 14, 2022
University of Toronto Fully Funded PhD in Pharmacology

: The University of Toronto offers fully funded programs of study for students to earn a Ph.D. in Pharmacology. The objective of the Ph.D. degree in Pharmacology is to have students possess a comprehensive understanding of the general field of pharmacology, in addition to specific expertise in their particular area of interest. They build on their knowledge of pharmacology so that they are able to think critically about specific areas in pharmacology. Funding is guaranteed for the duration of the program as long as the student remains in "good standing" and the package includes payment of tuition and fees plus a $20,000 living stipend. / Due January 14, 2022
Houghton Library Visiting Fellowships

: In-residence fellowships at Harvard University's Houghton Library support Ph.D. candidates and scholars in research based on the library's holdings of rare books, manuscripts, and archives primarily from Europe and North America, but also including holdings related to Africa, the Americas, Asia, Oceania, and the histories of marginalized people. Scholars utilizing unique materials in Houghton collections are preferred. The fellow is expected to be in residence at the library for 4 weeks. A stipend of $3,600 is provided to cover travel and accommodation costs during the fellowship and both U.S. and international applicants are invited to apply. / Due January 14, 2022
National Urban Fellows Academic and Leadership: The National Urban Fellows Academic and Leadership Program is a rigorous, 14-month, full-time graduate degree program and leadership accelerator for early to mid-career BIPOC professionals committed to racial equity and social impact. In addition to fully-funded graduate education, Fellows gain ongoing personal and professional development. They also receive a $25,000 stipend distributed over the 14 months of the program, along with reimbursements for health care, books, and relocation expenses. Fellows also receive travel and lodging at NUF's annual leadership conference in January. / Due January 15, 2022
History of Science Fellowships: The Beckman Center for the History of Chemistry at the Science History Institute, an independent research library in Philadelphia, accepts applications for short- and long-term fellowships in the history of science, technology, medicine, and industry. The center supports 20 fellows a year whose work is in some way tied to the history of materials and materiality, chemistry, and related sciences. Applications come from a wide range of disciplines across the humanities and social sciences. Short-term fellowships are $3,000; dissertation fellowships are $26,000; and postdoctoral fellowships are $45,000. / Due January 15, 2022
Teach for Nepal Fellowship: The Teach For Nepal fellowship is a two-year-long, full-time paid employment opportunity. Fellows teach in public schools and bring about academic achievement and transformative impact on their students while harnessing their leadership skills. Fellowship placements will all be in government and community schools in Lalitpur, Sindhupalchowk, and Dhanusha districts. Fellows will be paid a stipend of Rs.466,000. Eligibility requirements include a Bachelor's degree, the ability to work in Nepal for two years, and a commitment to the full duration of the fellowship. / Due January 15, 2022
Carnegie Endowment For International Peace Junior Fellows Program

: Each year the Endowment offers 10-12 one-year fellowships to uniquely qualified to graduate seniors and individuals who have graduated during the past academic year. They are selected from a pool of nominees from close to 400 participating colleges. Carnegie Junior Fellows work as research assistants to the Endowment's senior associates. Those who have begun graduate studies are not eligible for consideration. Positions are paid, full-time positions for one year. Junior fellows are currently paid a gross salary of $3,166.66 per month ($38,000 per year). A full benefits package is also provided. / Due January 15, 2022
Energy Efficiency and Renewable Energy Science and Technology Policy Fellowships (SunShot Initiative Fellowships)

: EERE STP Fellowships are two-year opportunities for recent graduates and experienced scientists and engineers to participate in policy-related projects at DOE's Office of Energy Efficiency and Renewable Energy in Washington, D.C. There are three levels of Fellowships: Junior Fellows (Bachelor's), Fellows (Masters or PhD), and Senior Fellows (Masters or PhD). Fellows receive a salary starting at $47,684, $58,000, and $76,378 respectively, health benefits, travel assistance, and relocation allowance. SunShot applications are reviewed (and offers are made) twice per year with rolling application deadlines of January 15th and June 15th. / Due January 15, 2022
Kroc Institute's Visiting Research Fellows Program

: The Kroc Institute's Visiting Research Fellows Program brings outstanding scholars focused on peace research to the University of Notre Dame during each academic year. We seek applications from scholars working on peace processes, peacebuilding in the context of armed conflict, and post-conflict transformation. Junior fellows receive a stipend of $25,000 per semester; senior fellows receive $30,000 per semester. Housing is provided in furnished Institute apartments at no cost. Fellows have library and Internet access and document retrieval services. / Due January 15, 2022
Teaching Assistant Program in France: The Teaching Assistant Program in France offers the opportunity to work in France for 7 months, teaching English to French students of all ages. Each year, over 1,100 American citizens and permanent residents teach in public schools across all regions of metropolitan France and in the overseas departments of French Guiana, Guadeloupe, Martinique, and Réunion. Most TAPIF program participants have just finished their university studies. We also welcome people between the age of 20-35 as of October 1 who have just finished their graduate studies, young professionals looking for a new challenge, etc. The monthly salary is approximately 780 Euro. Click here for more info / Due January 15, 2022
AGU Congressional Science Fellowship

: AGU is pleased to have sponsored a Congressional Science Fellowship for over thirty years. The Fellowship program enables more effective use in government of scientific knowledge and provides a unique experience to scientists seeking careers involving public use of technical information. The Congressional Science Fellowship program places highly qualified, accomplished scientists, engineers, and other professionals in the offices of either an individual Member of Congress or on a committee for a one-year assignment. / Due January 15, 2022
Feldman Graduate Fellowship in Sustainable International Development

: The Feldman Fellowship is a partial tuition scholarship that supports up to two MA-SID students who are interested in environmental conservation. The Fellowship is solely a partial tuition scholarship that varies based on the applicant's merit and experience. Fees, airfare, living expenses, and second-year fieldwork are not included in the fellowship. Consideration is given to all applicants who meet the priority deadline of January 15th and who express interest in the fellowship on the application. Preference is given to students from developing countries who seek to address world development issues. / Due January 15, 2022
Knight Science Journalism Fellowship at MIT

: The Knight Science Journalism program at MIT offers full-year fellowships, and week-long workshops to journalists to increase their understanding of science, technology, engineering, medicine, and the environment. Mid-career, full-time journalists from all countries are welcome to apply. Applicants must have at least three full years of experience covering science, technology, the environment, or medicine; or at least five years of other journalism experience and a desire to cover those areas in the future. The 9-month fellowship requires Fellows to reside full-time in the Boston/Cambridge area for the academic year: August 15 through May 15. / Due January 15, 2022
Klingenstein Summer Institute for Early Career Teachers

: The Klingenstein Summer Institute gathers 75 teachers from around the world for an exploration of teaching styles, educational philosophies, educational issues, and personal development. Meeting for two weeks in late June, this intensive program offered in Lawrenceville, New Jersey, is specially designed to make teachers more effective leaders in the classroom and throughout the school. The Klingenstein Summer Institute offers a full fellowship, including tuition for four graduate credits, as well as room and board. Teachers with 2-5 years of full-time head teaching experience are eligible to apply. / Due January 15, 2022
American Antiquarian Society Fellowships

: The American Antiquarian Society (AAS) maintains a major research library in American history, literature, and culture through 1876 in Worcester, MA. The AAS-NEH fellows are part of a community that includes the AAS staff, area college and university faculty, and the recipients of AAS short-term fellowships (including scholars from all over the U.S. and abroad, Ph.D. candidates, and creative artists and writers producing work for the general public) and other long-term fellows. Twenty-eight months of AAS-NEH fellowship support are available. / Due January 15, 2022
USC Fully Funded PhD in Molecular Pharmacology and Toxicology

: The University of Southern California provides fully-funded packages to Ph.D. students in Molecular Pharmacology and Toxicology (MPTX). The MPTX track provides training in molecular mechanisms of disease as well as disease and drug interaction. Coursework emphasizes cell biology and molecular pharmacology. Research areas are laboratory-based and include molecular and neuro-pharmacology, receptor pharmacology, cancer biology and pharmacology, metabolism and biochemistry, and oxidant toxicology. All students accepted into the program are provided with financial aid including tuition remission, health insurance, and a stipend of $36,312 per year. / Due January 15, 2022
Colorado State University Fully Funded PhD in Chemical and Biological Engineering

: CSU offers a fully-funded Ph.D. program in Chemical and Biological Engineering. Students have full access to state-of-the-art research laboratories and are encouraged to collaborate with the Colleges of Engineering, Natural Sciences, and the College of Veterinary Medicine and Biomedical Sciences. There are 5 main focuses for the Ph.D.: polymer science, biological engineering, mathematical modeling, environmental engineering, and transport phenomena. After selecting one of the above Ph.D. students will work closely with a research advisor for the remainder of their degree. A full tuition waiver plus a living stipend is provided to accepted applicants. / Due January 15, 2022
McGill University Fully Funded PhD in Chemical Engineering

: McGill University provides full funding for Ph.D. students in Chemical Engineering. The Department offers advanced graduate courses that emphasize important core fundamentals, such as heat & mass transfer, fluid mechanics, computational methods, and thermodynamics, as well as more specialized courses in bioengineering, environmental, and materials sciences. All accepted Ph.D. students are funded to allow them to focus on their work. Financial support is given through scholarships, fellowships, studentships, or supervisor-funded programs. / Due January 15, 2022
Queen's University Fully Funded PhD Program in Education

: Queen's University offers fully funded programs for a Ph.D. in Education. The program develops leadership abilities, including critical reflection, research, and writing while encouraging camaraderie within the small class sizes. After completing the core classwork a concentration is selected with options in curriculum theorizing, educational studies, literacy and cognition, literacy education, measurement, assessment, policy, leadership, and evaluation (MA PLE), and special education. Ph.D. students are offered a minimum package of $18,000 [CAD] per year as they complete their thesis. / Due January 15, 2022
Cornell University Fully Funded PhD Program in Economics

: Cornell offers a fully-funded Ph.D. Program in Economics. The first year of coursework begins by building on a solid foundation in microeconomics, macroeconomics, and mathematics. After completing the basic coursework, students participate in workshops to decide on a concentration on which to write their thesis. Students are free to work on projects that are not directly defined in previous concentrations, but they must have the support of 2 faculty members to proceed on this topic. The student will work closely with their research advisor until the completion of their thesis. Funding packages include tuition, health insurance, and a living stipend. / Due January 15, 2022
Post-Doctoral Global Fellows

: Post-Doctoral Global Fellows are postdoctoral scholars who have attained their doctoral degrees within the past four years (determined as of the application deadline) and who have not yet secured a tenure-track academic appointment at an institution. Fellows are government officials, judges, officials from international organizations, and lawyers in private practice who wish to take a semester or academic year away from their posts to engage in serious scholarship. The fellowship is for 1 academic year (or semester) working with the NYU Law School and includes a stipend of $30,000 to $45,000/year. / Due January 15, 2022
Drexel University Fully Funded PhD in Education & Educational Leadership

: Drexel University offers a fully-funded Ph.D. in Education & Educational Leadership. The Ph.D. program is grounded in cross-cultural educational leadership, policy, and theory-driven research and demands extensive preparation in quantitative and qualitative research methods. Program curriculum involves both formal coursework and professional research and development activities in the education field. There are 2 Ph.D. concentration options available: STEM Education & Educational Leadership and Policy. Students are funded through research or teaching assistantships that provide a generous stipend, tuition remission, and a health insurance subsidy. / Due January 15, 2022
Draper Hills Summer Fellows Program

: Stanford's Center on Democracy, Development and the Rule of Law is offering a training program for global democratic leaders holding senior roles in their respective fields. The program brings together a group of 25 to 30 mid-career practitioners in law, politics, government, private enterprise, civil society, and international development from transitioning countries. For three weeks during the summer, fellows participate in academic seminars that expose them to the theory and practice of democracy, development, and the rule of law. Delivered by leading Stanford faculty from the Stanford Law School, the Graduate School of Business, and the departments of economics and political science. / Due January 15, 2022
McKnight Doctoral Fellowships

: The McKnight Doctoral Fellowship program is designed to address the under-representation of African American and Hispanic faculty at colleges and universities in the state of Florida by increasing the pool of citizens qualified with Ph.D. degrees to teach at the college and university levels. Up to 50 Fellowships are granted each year for students pursuing doctoral degrees in the State of Florida in the fields of Agriculture, Biology, Chemistry, Business Administration, Computer Science, Engineering, Marine Biology, Mathematics, Physics, or Psychology. Each fellowship is up to $17,000. / Due January 15, 2022
Georgetown Global Human Development Master's Scholarships

: The Global Human Development Program at Georgetown University in Washington, DC is a two-year master's degree program designed to prepare development professionals to work with public sector agencies, private businesses, and non-profit organizations involved in international development. GHD offers a number of merit-based scholarships each year to new and returning students of all nationalities. Scholarships are in the form of full or partial tuition remission. Applicants should have at least one to two years of experience working in international development or a related field, must have completed an undergraduate degree, and speak one other language besides English. Final Deadline (no scholarship consideration): April 1 / Due January 15, 2022
MFA in Studio Art Graduate Program

: UConn's MFA in Studio Art Graduate Program is a highly competitive Master of Fine Arts Fellowship. Applications are reviewed in February for admission to begin study during the fall. Five highly qualified applicants are admitted each year and offered renewable merit-based graduate teaching or research assistantships. All admitted students are fully funded including international students. / Due January 15, 2022
Looking for graduate funding? Sign up to discover and bookmark more than 1300 professional and academic fellowships in the ProFellow database.
© ProFellow, LLC 2021, all rights reserved.