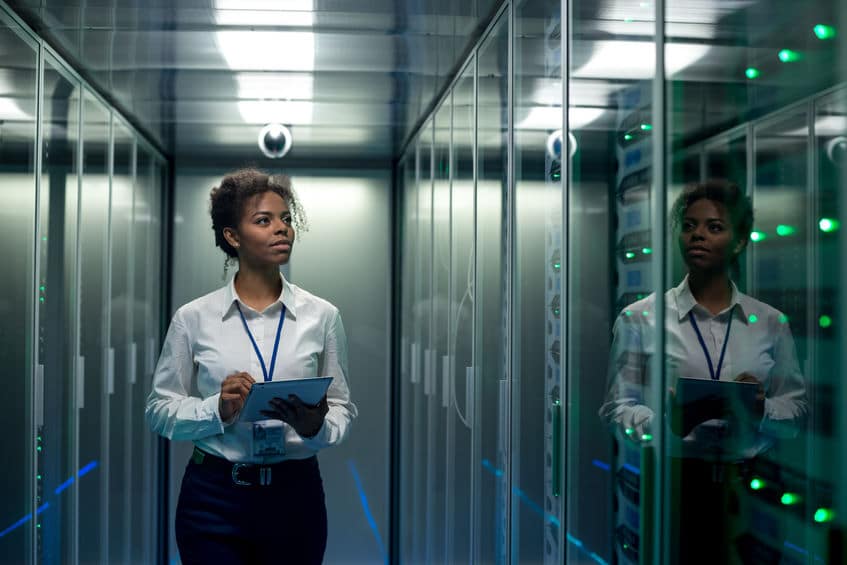 You've got six weeks to apply! This week there are programs around the world in engineering, medicine, science, education, and more.  There are opportunities for a variety of career levels. Apply now!
Not ready to apply this year? Click the links to bookmark these fellowships to your ProFellow account.
Upcoming Fellowship Deadlines: July 18 – August 7, 2021
EDGE Fellowships: The EDGE Fellows programme aims to create a new global network of in-country conservationists trained in cutting-edge wildlife management techniques and well-equipped to design and implement a project for a local EDGE species. In addition to receiving a grant of £10,000 over two years, EDGE Fellows attend one regional training course and one training course in London; and receive one-to-one support from a scientific advisor based at ZSL. Fellowships are aimed at early-career (less than 10 years experience) conservation biologists or wildlife managers. / Due July 18, 2021
Africa Prize for Engineering Innovation:

The Africa Prize encourages ambitious and talented sub-Saharan African engineers from all disciplines to apply their skills to develop scalable solutions to local challenges, highlighting the importance of engineering as an enabler of improved quality of life and economic development. Crucial commercialization support is awarded to a shortlist of innovative applicants through a six-month period of training and mentoring. Following this period of mentorship, finalists are invited to present at an event held in Africa and a winner is selected to receive £25,000 along with runners-up, who are each awarded £10,000. / Due July 20, 2021
Morgridge Acceleration Program Fellowship

: The Morgridge Acceleration Program (MAP) Fellowship matches nonprofit executives, called MAP Mentors, with emerging leaders, called MAP Fellows, looking to create a positive impact while developing professional skill sets and networks. MAP Mentors commit to sharing their expertise, industry knowledge, and professional network with their MAP Fellow during the program. Fellows remain in their current, full-time jobs while dedicating approximately 10 hours a month, or 60 hours through the duration of the program, toward solving a challenge posed by their mentor. All expenses and experiences associated with the MAP Fellowship are fully funded. / Due July 28, 2021
Randall Lewis Health Policy Fellowship: The Randall Lewis Health Policy Fellowship is a fellowship for master and doctoral-level students interested in health policy and related disciplines. The purpose of the program is to ensure the development of health professionals who possess the necessary skills to influence positive change in public policy, systems, and the built environment in our local communities. Fellows are placed with a host organization that matches their interests and training for 8 months and cohorts begin in the fall and winter. A stipend is included and applications are accepted throughout the year from spring until fall. / Due July 30, 2021
Preventive Medicine Residency and Fellowship (PMR/F)

: These Fellowships for physicians in Atlanta at the CDC provide service-learning experiences that strengthen participants' abilities to bridge medicine and public health in order to comprehensively address population health. Graduates are prepared to provide leadership in disease prevention and health promotion at the federal, state, local, and tribal levels, as well as internationally. Our learners include Epidemic Intelligence Service graduates (physicians, veterinarians, and other comparably-trained health professionals). There are 12- and 24-month tracks for physicians depending on what fellows need to fulfill board exam requirements. / Due July 31, 2021
Logan Nonfiction Fellowship: Fellowships of 5-10 weeks for nonfiction reporters and writers working on important social, political, health, environmental, human rights, and justice topics. Logan Nonfiction fellows at the Carey Institute are provided all the necessary tools to complete their critical work. Lodging, workspace, sophisticated technological support (including Wi-Fi, a state-of-the-art screening room and dedicated space, equipment and software for video, film, and radio editing), and meals are provided. Professional journalists and writers of all nationalities are invited to apply but knowledge of the English language is required. / Due July 31, 2021
McGill University Fully Funded PhD in Chemical Engineering

: McGill University provides full funding for Ph.D. students in Chemical Engineering. The Department offers advanced graduate courses that emphasize important core fundamentals, such as heat & mass transfer, fluid mechanics, computational methods, and thermodynamics, as well as more specialized courses in bioengineering, environmental, and materials sciences. All accepted Ph.D. students are funded to allow them to focus on their work. Financial support is given through scholarships, fellowships, studentships, or supervisor-funded programs. / Due August 1, 2021
National Biosafety and Biocontainment Training Program

: The NBBTP offers two-year Master and post-doctoral fellowships at the NIH Bethesda Campus providing a rare opportunity to receive professional training in biosafety and biocontainment at one of the foremost biomedical research centers in the world. Fellowships provide an extraordinary learning environment and rigorous program including academic training, experiential learning, mentorship, developmental assignments, and applied occupational safety and health research opportunities. NBBTP Fellows do not engage in any primary patient care activities. Fellowships are funded and offered in one-year increments. Applicants must have a Masters or be a post-graduate with an academic degree(s) in microbiology, public health, medicine (human or veterinary), or other allied sciences (industrial hygiene, engineering, etc.) / Due August 2, 2021
AAS/AASF Research Fellowship Awards

: The AAS is committed to supporting the advancement of surgical care by providing resources and education to young surgeon scientists. The intent of these awards is to provide a fellow who has completed at least two years of postgraduate training in a surgical discipline the opportunity to spend one year in a full-time basic research position with an AAS member. The award of $20,000 for one year per award may be used for salary support and research costs. Applicants must be residents or fellows who are currently enrolled in an accredited training program and have completed at least two years of postgraduate training in a surgical discipline. Applicants must be residents or fellows who are currently enrolled in an accredited training program in the U.S. and have completed at least two years of postgraduate training in a surgical discipline. / Due August 2, 2021
Princeton Society of Fellows

: The Princeton Society of Fellows is an interdisciplinary group of scholars in the humanities, social sciences, and selected natural sciences. Postdoctoral fellows are appointed each year for three-year terms in residence to pursue research and teach half-time in their academic host department. Fellows are provided with a salary of $88,800 per year, benefits, a $5,000 research account, access to university grants, a shared office, a personal computer, and other resources. Fellows are expected to reside in or near Princeton during the academic year in order to attend weekly seminars and participate fully in the intellectual life of the Society. / Due August 3, 2021
William T. Grant Foundation Research Grants

: The William T. Grant Foundation Grants support high-quality research that is relevant to policies and practices that affect the lives of young people ages 5 to 25 in the United States. Grants are to be used for programs, policies, and practices that reduce inequality in youth outcomes and benefit American youth. Research grants about reducing inequality typically range between $100K to $600K and cover 2-3 years of support. Research grants about improving the use of research initiative will range between $100K to $1M and cover 2-4 years of support. The Foundation supports a diverse group of researchers who are currently employed at a tax-exempt organization. / Due August 4, 2021
Henry Dreyfus Teacher-Scholar Awards Program

: The Henry Dreyfus Teacher-Scholar Awards Program supports the research and teaching careers of talented young faculty in the chemical sciences at undergraduate institutions in the United States. Based on institutional nominations, the program provides discretionary funding to faculty at an early stage in their careers. The award is based on accomplishment in scholarly research with undergraduates, as well as a compelling commitment to teaching, and provides an unrestricted research grant of $60,000. / Due August 5, 2021
Harvard Society of Fellows Junior Fellowships

: Harvard University is offering three-year-long fellowships for men and women to conduct post-doctoral research in any department of the University. Fellows must be persons of exceptional ability, originality, and resourcefulness, and should be of the highest calibre of intellectual achievement, comparable to successful candidates for junior faculty positions at leading universities. Nominations are required for each applicant. The offered stipend for the first year is $83,000. / Due August 6, 2021
© Victoria Johnson / ProFellow, LLC 2021, all rights reserved.