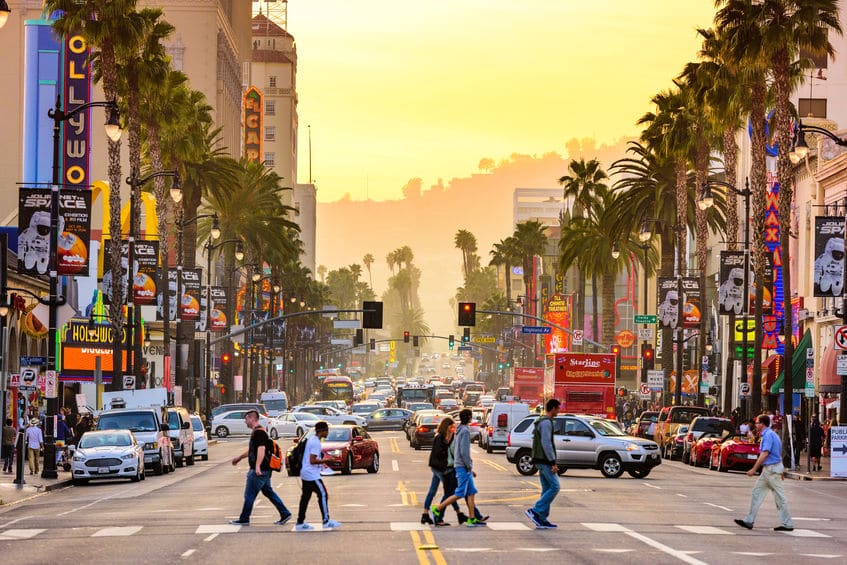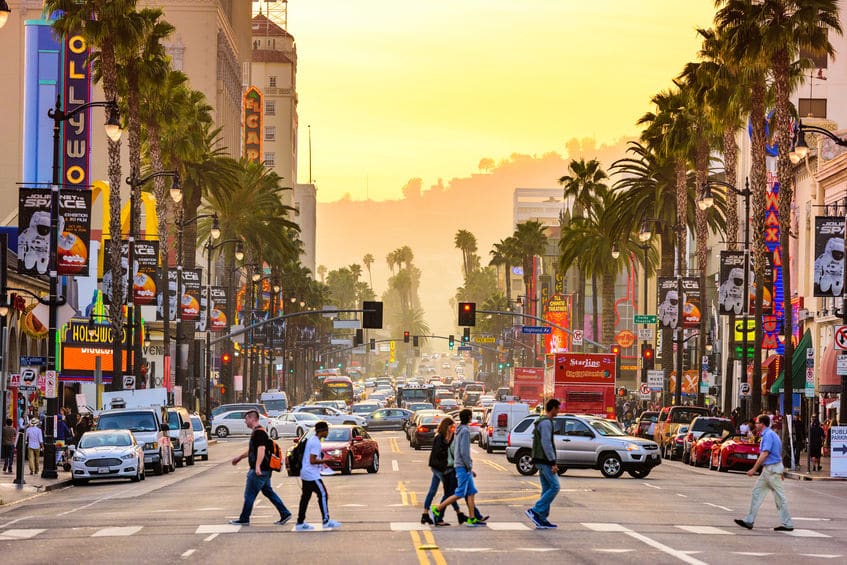 This week there are fellowship programs in various disciplines that take place all over the world. You could be mentored in writing in Los Angeles, California, work at a sporting museum in Virginia, study health advocacy, or be trained in leadership. There is also an opportunity to get a fully-funded Ph.D. in chemical engineering and for New Zealanders to travel internationally to complete projects or research. You've got 8 weeks to apply!  Apply now!
Not ready to apply this year? Click the links to bookmark these fellowships to your ProFellow account.
Upcoming Fellowship Deadlines: July 19 – August 1, 2020
Future Leaders in Action (FLIA) Fellowships

: For up to 13 weeks over the spring, summer, or fall, Future Leaders in Action ("FLIA") places fellows, emerging social sector leaders in youth-oriented nonprofit organizations to develop or implement enrichment programs which cultivate their leadership skills. Fellows work full-time, on-site with a partner on an enrichment program that focuses on one of the following areas: advancing skills for success, promoting public health and protecting the environment. There are fellowships available in New York, Portland and Iowa and past partners have included Boys & Girls Clubs, the Fiver Children's Foundation, Big Brothers Big Sisters and other health-related organizations. / Due July 19, 2020
University of Manitoba Banting Postdoctoral Fellowship: Recognized as Western Canada's first university and located in the city of Winnipeg, the University of Manitoba is committed to advancing Indigenous research and achievement, recognizing the significant contributions of Indigenous peoples in Canada. The Banting Postdoctoral Fellowships program provides funding to the very best postdoctoral applicants who will positively contribute to Canada's economic, social and research-based growth. Fellows can pursue research in health, natural sciences, engineering, social sciences and humanities-based topics. The award is for 2 years and awardees receive $70,000 per year. / Due July 20, 2020
Insight Data Science Fellows Program: Insight is an intensive, seven week postdoctoral training fellowship that bridges the gap between academia and a career in data science. Based in Silicon Valley, New York City, Boston, Seattle, as well as a growing network across the country, the program enables scientists to learn the industry-specific skills needed to work in the growing field of big data at leading companies. The program includes a full tuition scholarship for all accepted students and living stipends are also available to help cover costs while attending. International applicants are welcome but must obtain a visa to stay in the U.S. for the duration of the program. / Due July 20, 2020
America Needs You Fellows Program: America Needs You helps first-generation college students, who are the first in their families to attend college, select, secure, and succeed in their careers. The Fellows Program is an intensive mentoring and training program where Fellows develop relationships with highly accomplished community and business leaders. ANY Fellows attend 28 full-day workshops over two years, receiving intense career development and leadership training. All Fellows are matched one-on-one with a young professional Mentor Coach dedicated to their personal and professional growth. Fellows earn a $2,500 professional development grant. / Due July 24, 2020
Daksha Fellowship: Daksha Fellowship is India's first law, policy, and business fellowship program for young and mid-career lawyers, public policy professionals, and other graduates with a background in law. The Fellowship is a one-year program with a contemporary curriculum formulated by internationally renowned faculty in collaboration with leading legal practitioners and industry experts. The program includes workshops, labs, and bootcamps. Fellows receive tuition waivers, mentorship, and more. / Due July 27, 2020
Winston Churchill McNeish Writer's Fellowships (NZ)

: The Winston Churchill McNeish Writer's Fellowship is offered every two years to New Zealand writers. The fellowships are awarded to young and/or emerging writers to travel overseas to experience immersion in other cultures. Projects may or may not have a research component to them. Ideal applicants are emerging writers or journalists aged between 25 and 40 years old who have a track record of publications, propose to travel to non-English speaking, developing countries. New Zealanders, either citizens or people normally resident in New Zealand, may apply. / Due July 29, 2020
Winston Churchill Fellowships for New Zealand Citizens

: The Winston Churchill Memorial Trust assists New Zealanders to travel overseas for up to 3 months, to learn more about other people and cultures and to investigate topics that will help them to increase their contribution to the community and their trade, industry, profession, business or calling. The Trust aims to assist all kinds of New Zealanders from all walks of life to travel overseas and bring back with them new insights. WCMT will make a contribution to the all-inclusive costs of travel of the successful applicants, typically $5,000 to 7,000. All New Zealanders, either citizens or people normally resident in New Zealand, may apply. / Due July 29, 2020
Bard Fiction Prize: The Bard Fiction Prize was created to inspire and assist fledgling fiction writers, age 39 and younger, to strive for their artistic goals and offer a vibrant, creative atmosphere in an academic setting. Each year one fellowship is awarded to a promising, emerging American writer. In addition to a $30,000 stipend, the winning Fellow receives an appointment as writer in residence at Bard College for one semester, without the expectation that he or she teach traditional courses. Fellows must give at least one public lecture during their fellowship. Candidates must be US citizens with a published book or novel. / Due July 30, 2020
TomKat Center Postdoctoral Fellowships in Sustainable Energy: The TomKat Center Postdoctoral Fellowships support outstanding recent PhD graduates working on projects that explore new research directions in sustainable energy and its intersection with food, water, the environment, or human health. TomKat Fellows will have support for up to two years to work on creative, multidisciplinary research. The TomKat Fellowship provides annual support as salary in the amount of $65,000, or the minimum postdoctoral salary rate as stipulated by Stanford, whichever is greater. Foreign scholars must have or be able to obtain an H1B visa (to receive the award as salary). Citizenship is not a selection factor. / Due July 31, 2020
McGraw Fellowship for Business Journalism: The McGraw Fellowship provides editorial and financial support to journalists who need the time and resources to produce a significant story or series that provides fresh insight into an important business or economic topic. Awards are $5,000 a month for 1-3 months; in exceptional cases, longer grants are provided based upon specific proposals. Applicants have a proven ability to report and execute a complex project in their proposed medium and a strong background or reporting expertise on the subject of their piece. Applications are accepted twice a year. / Due July 31, 2020
Kluge Fellowships: The Library of Congress invites qualified scholars to conduct research in the John W. Kluge Center using the Library of Congress collections and resources for a period of up to eleven months. Scholars who have received a terminal advanced degree within the past seven years in the humanities, social sciences or in a professional field such as architecture or law are eligible to apply. Fellows receive a stipend of $4,200/month. / Due July 31, 2020
AMSA Fellowship Program

: The Education & Advocacy Fellow (EAF) is a unique position for a physician-in-training student to spend a year augmenting their formal medical training with the opportunity to delve deeply into critical issues affecting access to affordable, quality healthcare, global health equity, diversity in the healthcare workforce, and medical professionalism. The objectives of the fellowship include learning and refining the fellow's skills in grassroots organizing, leadership development, strategic planning, and advocacy. The fellowship is for 1 year and includes a stipend of $50,000. / Due August 1, 2020
PEN America Emerging Voices Fellowship

: The PEN America Emerging Voices Fellowship is a literary mentorship based in Los Angeles that aims to provide new writers who are isolated from the literary establishment with the tools, skills, and knowledge they need to launch a professional writing career. The 7-month fellowship from January to July includes professional mentorship, classes at the UCLA Extension Writers' Program, access to Author Evenings and Master classes, a 25-hour volunteer project, voice instruction class, and public readings. Fellows receive a $1,000 stipend. Applicants need not be published, but the fellowship is directed toward poets and writers of fiction and creative nonfiction with clear ideas of what they hope to accomplish through their writing. / Due August 1, 2020
John H. Daniels Fellowship

: The John H. Daniels Fellowship supports researchers at the National Sporting Library & Museum (NSLM), a research library and fine arts museum dedicated to preserving, promoting and sharing the literature, art and culture of equestrian, angling and field sports. University faculty, graduate students, museum professionals, librarians, independent researchers, writers, and interested others are encouraged to apply. Fellowships are awarded for two months or less. Maximum stipend award is $2,000 per month. Residence on campus is available for award recipients. / Due August 1, 2020
McGill University Fully Funded PhD in Chemical Engineering

: McGill University provides full funding for PhD students in Chemical Engineering. The Department offers advanced graduate courses that emphasize important core fundamentals, such as heat & mass transfer, fluid mechanics, computational methods, and thermodynamics, as well as more specialized courses in the bioengineering, environmental and materials sciences. All accepted PhD students are funded to allow them to focus on their work. Financial support is given through scholarships, fellowships, studentships or through supervisor funded programs. / Due August 1, 2020
Western University Fully Funded PhD in Chemical and Biochemical Engineering: Western University offers a fully funded PhD Program in Chemical and Biochemical Engineering. The PhD is a 4-year research program working closely with an advisor. There are several fields of research to focus on including: biomaterials and biochemical, environmental and green, macromolecular and materials, particle technology and fluidization, and reaction and process systems. Funding comes from a mixture of scholarships, fellowships, studentships and grants. Minimum aid for PhD students includes full tuition and a stipend of $14,000 per year. / Due August 1, 2020
Data Science Fellowship: The Data Incubator is an intensive 8 week fellowship that prepares masters students, PhDs, and postdocs in STEM and social science fields seeking industry careers as data scientists. A variety of innovative companies partner with The Data Incubator for their hiring and training needs, including LinkedIn, Genentech, Capital One, Pfizer, and many others. The program is free for admitted Fellows. Fellows have the option to participate in the program either in person in New York City, Washington DC, Seattle, Boston, the San Francisco Bay Area, or remotely online. Multiple sessions offered each year, check the website for deadlines, including early priority deadlines. / Due August 1, 2020
© Victoria Johnson 2020, all rights reserved.