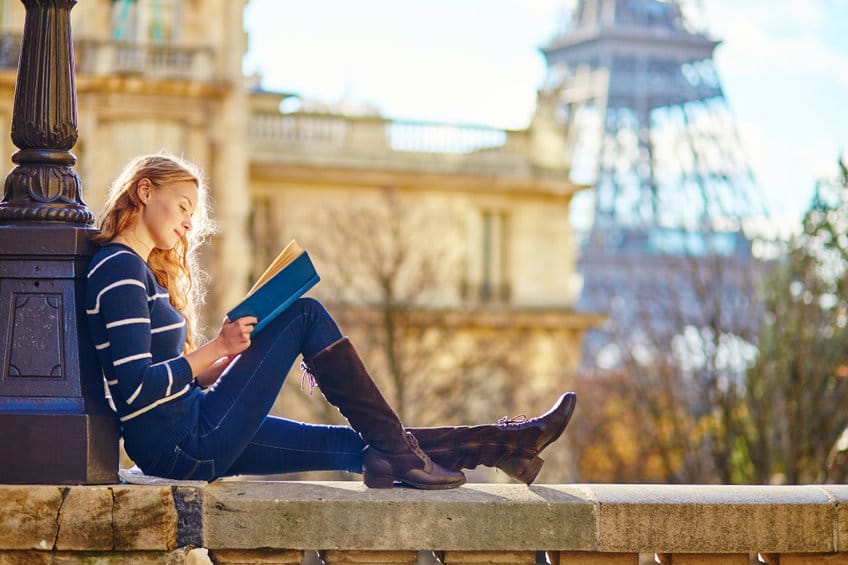 Your next career adventure awaits! This list of upcoming fellowship deadlines includes funding opportunities in the fields of STEM, global affairs, creative writing,  journalism, social sciences, public policy, and literary, visual, and performing arts. You've got 8 weeks to apply! Start your application today!
Find something that interests you? Click the links to bookmark these fellowships to your ProFellow account.
Upcoming Fellowship Deadlines: June 12 – 18, 2022
Energy Efficiency and Renewable Energy Science and Technology Policy Fellowships (SunShot Initiative Fellowships):

EERE STP Fellowships are two-year opportunities for recent graduates and experienced scientists and engineers to participate in policy-related projects at DOE's Office of Energy Efficiency and Renewable Energy in Washington, D.C. There are three levels of Fellowships: Junior Fellows (Bachelor's), Fellows (Masters or PhD), and Senior Fellows (Masters or PhD). Fellows receive a salary starting at $47,684, $58,000, and $76,378 respectively, health benefits, travel assistance, and relocation allowance. SunShot applications are reviewed (and offers are made) twice per year with rolling application deadlines. / Due June 15, 2022
Institute of Current World Affairs Fellowship

: The ICWA fellowship program aims to nurture deep expertise in foreign countries and cultures by supporting a Fellow who carries out a program of self-designed, independent study abroad for a minimum of two years. We look for candidates who are sufficiently prepared to take advantage of the opportunity we offer. Fellowships are aimed at developing knowledge and professional skills, not awarding research or reporting opportunities to those who already have them. We expect candidates to have the necessary language skills to allow them to carry out their proposed project. Candidates must be under age 36. U.S. citizenship is not a requirement, but candidates must show strong and credible ties to U.S. society. / Due June 15, 2022
Bard Fiction Prize

: The Bard Fiction Prize was created to inspire and assist fledgling fiction writers, age 39 and younger, to strive for their artistic goals and offer a vibrant, creative atmosphere in an academic setting. Each year one fellowship is awarded to a promising, emerging American writer. In addition to a $30,000 stipend, the winning Fellow receives an appointment as a writer in residence at Bard College for one semester, without the expectation that he or she teach traditional courses. Fellows must give at least one public lecture during their fellowship. Candidates must be US citizens with a published book or novel. / Due June 15, 2022
German-Israeli Journalists Fellowship

: The German-Israeli Journalists' Fellowship is a travel and work fellowship for young journalists from Israel to spend a 2-month period in Germany. At the same time, the fellowship is being offered to journalists in Germany, who can apply to spend a 2-month period in Israel. The fellowship is intended to enable young journalists to familiarize themselves with political issues in Germany (or Israel) at an early stage of their career and raise awareness of aspects of German-Israeli relations in the future. The fellowship carries a single payment of 4,000 euros per person to cover expenses throughout the project. / Due June 15, 2022
Stanton Fellowship

: The Stanton Fellowship invites leaders at public benefits in Los Angeles county to test a hunch and leverage their knowledge and contacts. Fellows will receive up to 2 years of support and $100,000 to solve the most complex challenges in LA — dealing with air pollution, housing the homeless, increasing school graduation rates, or promoting job growth in the creative industries. Each fellow designs his or her own inquiry and plan proposals should build on the fellow's expertise. Applicants must be working full-time in a senior leadership position at a public benefit organization in Los Angeles county – nonprofit, government, or social enterprise (faculty and staff at educational institutions are not eligible) and have a demonstrated track record of at least 7 years. / Due June 15, 2022
Maine Artist Fellowship

: Maine Artist Fellowships are awarded annually to recognize artistic excellence and advance the careers of Maine artists. Fellowships are merit-based awards that are informed by the applicant's work as documented through materials included in the application. Artists in literary, performing, traditional and visual arts, as well as film and crafts, are invited to apply. Applicants must currently reside in Maine and be 25 years of age or over at the time of the application deadline. The award is for $5,000 and can be used at the artist's discretion to cover living expenses or project costs. / Due June 15, 2022
Don't see what you're looking for? Sign up to discover and bookmark more than 1500 professional and academic fellowships in the ProFellow database.
© ProFellow, LLC 2022, all rights reserved.