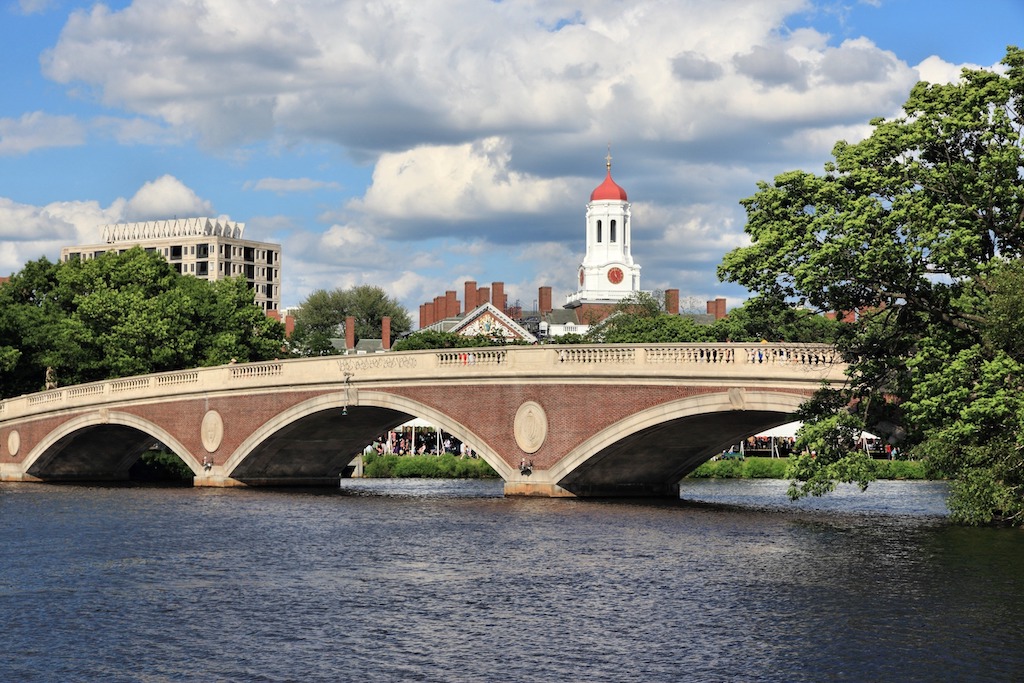 This list of upcoming fellowship deadlines includes programs for students, early career, and established professionals interested in a variety of disciplines. Fellowships include opportunities for individuals to gain experience in column writing, public service, research, public policy, leadership skills, language studies, and more! There are fellowships on this list for people who want to create long-lasting change, develop strategies to promote world peace and even biomedical engineering. 
Many of the programs specifically want to provide resources to the next generation of leaders! You've got 8 weeks to apply! Apply now! Not ready to apply this year? Click the links to bookmark these fellowships to your ProFellow account.
Upcoming Fellowship Deadlines: June 18 – July 1, 2023
 Eugene C. Pulliam Fellowship for Editorial Writing: The Pulliam Fellowship awards $75,000 to an outstanding editorial writer or columnist to expand their journalistic horizons and knowledge of the world. The annual award can be used to cover the cost of study, research, and/or travel in any field. Candidates must hold a part-time or full-time editorial writing or columnist position at a news publication in the United States and have at least 3 years of relevant work experience. Fellows must publish their work in the form of editorials and other writings, including books, within 18 months of receiving the fellowship. / Apply by June 19, 2023
Stoneleigh Emerging Leader Fellowship: The Stoneleigh Emerging Leader Fellowship is a two-year, hands-on learning opportunity for early-career professionals that cultivates the next generation of leaders advancing systems changes to improve the lives of vulnerable youth in Philadelphia. Fellows work collaboratively with a host organization to execute discrete projects that advance the mission of the organization and enhance Fellows' skills. These projects focus on improving policies and practices in juvenile justice, child welfare, education, and health. The Fellowship covers the Fellow's salary, benefits, and taxes as well as funding for professional development opportunities. Deadlines vary by the host organization. / Apply by June 19, 2023
Urban Studies International Fellowships: The purpose of the Urban Studies International Fellowship is to expand theoretical and empirical understanding of the major social, economic, political, and other problems associated with the rapid processes of urban growth in the Global South. The fellowship covers the costs of a sabbatical period (3 – 6 months) at a university of the candidate's choice in the Global North or South for the purpose of writing up the candidate's existing research findings in the form of publishable articles or a book in collaboration with their host university. The scholar must hold a Ph.D. and be a national from a country in the Global South. / Apply by June 20, 2023
Presidential Innovation Fellows: The Presidential Innovation Fellows (PIF) program is a highly competitive 1-year fellowship that seeks to attract top innovators into government, capable of tackling issues at the convergence of technology, policy, and process. Fellows are embedded within federal agencies to collaborate on challenges with innovators. Fellows are based in Washington D.C. for the duration of the Fellowship and are considered full-time employees of the federal government. Fellows receive a GS15 salary, typically between $120-150,000. They accept applications throughout the year and hire on a rolling basis depending on the needs of our agency partners. / Apply by June 23, 2023
Russell Sage Foundation Visiting Scholars Program: The Russell Sage Foundation's Visiting Scholars Program provides a unique opportunity for select scholars in the social, economic, and behavioral sciences to pursue their research and writing while in residence at the Foundation's New York headquarters. Research carried out by fellows analyzes the complex and shifting nature of social and economic life in the United States. Scholars are provided with an office at the Foundation, research assistance, computer and library facilities, and supplemental salary support of up to 50 percent of their academic year salary. All scholar applicants must have a Ph.D. or comparable terminal degree. / Apply by June 27, 2023
TED Fellows: Every year, through a rigorous application process, TED selects a group of rising stars across all disciplines to be TED Fellows based on remarkable achievement, strength of character, and an innovative approach to solving the world's tough problems. Once selected, Fellows receive transformational support. Fellows are invited to attend a TED Conference, where they meet, exchange ideas, and give their own TED Talk. They participate in a professional coaching and mentoring program, work with a public relations expert dedicated to sharing their latest projects with the world, and are active in an online network, resulting in collective problem-solving, cross-disciplinary collaborations, and resource sharing. All TED Fellows also have the opportunity to apply for a Senior Fellowship. / Apply by June 30, 2023
Advanced Leadership Initiative: Through the Advanced Leadership Initiative, Harvard is seeking to tap the experience of a socially conscious generation of leaders and help redirect and broaden their skills to fill critical leadership gaps in solving major social issues. Each year, a select group of Fellows from diverse sectors with a track record of achievement and accomplishment comes to Harvard to transition from their primary income-earning careers and prepare for their next phase plan as change agents for society. ALI provides support commensurate with ALI Fellows' status and stage of life, including shared office suite space, provision for a spouse or partner to enroll in the ALI Partner Program, and special invitations to join other Harvard events. There are four deadlines for expression of interest each year. Note: This program is no longer funded. The ALI program fee is commensurate with a year of graduate study at Harvard University. / Apply by June 30, 2023
MIF Research Fellowship Program: The Matsumae International Foundation's Research Fellowship Program was created to deal with national egoism and help nations move toward world peace. The fellowship is particularly geared toward enhancing Japan's foreign relations with other nations and ensuring the preservation of mankind. Fellowships are for 3-6 months of research in Japan with an institution of the fellow's choosing. Fellows must hold a Ph.D., be over 49 years old, and have an interest in solving major problems facing humanity. Fellows in the fields of science, engineering, and medicine will be given first priority. / Apply by June 30, 2023
Tony Blankley Fellowship: The Steamboat Institute established the Tony Blankley Fellowship for Public Policy and American Exceptionalism to honor the memory of Tony Blankley. It is their intention to build on Tony's substantial legacy by nurturing and supporting the careers of outstanding young journalists and emerging conservative thought leaders who share the principles and values espoused by the late Tony Blankley and The Steamboat Institute. The fellow will receive a $10,000 stipend, travel expenses, speaking engagements, public relations/social media support, and extensive networking opportunities. / Apply by June 30, 2023
The Civic Changemakers Program: The Changemakers program identifies and empowers community champions through experiential learning and leadership development to design and advance projects for solving civic and governance challenges in their communities. Through a rigorous application and selection process, six (6) community champions working on social justice and inequality will be supported to develop and scale solutions for disrupting civic participation and improving governance across Nigeria. / Apply by June 30, 2023
CHLI Communications Fellowship Program: The CHLI Communications Fellowship Program provides recent college graduates with the opportunity to assist the Communications and Marketing Director in the execution of CHLI's communication and marketing strategy for the organization. The program places fellows with a national non-profit based in Washington, D.C., in the heart of policymaking. Fellows gain educational and hands-on experience in areas related to publications, web development, podcasts, blogs, traditional media, and social media engagement. The Fellowship provides a monthly stipend and paid travel to Washington D.C / Apply by June 30, 2023
McMaster University Fully Funded Master of Applied Science in Biomedical Engineering: McMaster University in Canada offers a fully funded Master of Applied Science in Biomedical Engineering. M.A.Sc. degree in Biomedical Engineering is a thesis-based program where students are required to complete courses in addition to writing and defending a thesis. Full-time MASc students receive funding from the department/supervisor in the form of scholarships and/or teaching assistantships (funding is for 24 months). International Applicants should apply early. / Apply by June 30, 2023
The Public Interest Fellowship: The Public Interest Fellowship is a unique combination of work and study designed to advance fellows' pursuit of careers devoted to enriching the political and cultural life of the United States. There are 3 fellowship track opportunities including a 2-year full-time employment and training program for fellows new to the field, a 2-year education program for fellows already working in DC, and shorter fellowships of 9-12 months for young professionals looking to grow their network and skill-set. All 3 tracks provide funding for professional development and include a salary or stipend to help fellows as they advance their careers. / Apply by June 30, 2023
Fulbright Specialist Program: The Fulbright Specialist Program is a unique opportunity for U.S. academics and established professionals to engage in two- to six-week, project-based exchanges at host institutions in over 150 countries. Specialists, who represent a wide range of professional and academic disciplines, are competitively selected to join the Fulbright Specialist Roster based on their knowledge, skill sets, and ability to make a significant contribution to projects overseas. Specialists receive full funding to participate in Fulbright Specialist projects, including travel, stipend, and lodging. Applications are accepted throughout the year. Peer review panels evaluate applications approximately every eight weeks. / Apply by June 30, 2023
City Service Corps: City Service Corps, an AmeriCorps program launched by NYC Service, a division of the Mayor's office, recruits individuals to serve full-time at City agency host sites. City Service Corps is comprised of high-impact service projects led by city agencies in impact areas addressing critical capacity and community-related issues. Living allowance of up to $21,000 (pre-tax) distributed evenly throughout the term, Eli Segal AmeriCorps Education Award, valued at $4,827 upon successful completion, and other benefits. Applicants must be US citizens and have successfully obtained a High School diploma or its equivalent prior to the start of the program. / Apply by June 30, 2023
NYC Civic Corps: The NYC Civic Corps, an AmeriCorps program run by NYC Service, unites a diverse group of professionals to serve full-time with partnering organizations for 10.5 months, serving full-time to build volunteer management systems and leverage over 40,000 volunteers to increase the quality and quantity of services delivered to underserved and vulnerable individuals. Corps members receive a monthly living stipend, health benefits, and an end-of-service education award of $6,095. Corps Members range from age 22-72 and are placed in a wide array of non-profit organizations and City agencies throughout the five boroughs of NYC. / Apply by June 30, 2023
RPB Medical Student Eye Research Fellowship: The Medical Student Fellowship (MSF) encourages gifted medical school students to consider careers in eye research and allows them to take one year off from their studies to participate in a research project at an RPB-supported department of ophthalmology. RPB-supported Chairs may nominate a medical student prior to his/her third or fourth year of medical school. Only MD students are eligible; MD/Ph.D. students are not eligible to apply. The award is $30,000. Applications received with no prior nomination will not be accepted. Two nomination deadlines per year. / Apply by July 1, 2023
NASA Postdoctoral Program: The NASA Postdoctoral Program (NPP) provides early-career and more senior scientists the opportunity to share in NASA's mission, reach for new heights, and reveal the unknown so that what we do and learn will benefit all humankind. NASA Postdoctoral Fellows work on 1 to 3-year assignments with scientists and engineers at NASA centers and institutes to advance missions in earth science, heliophysics, planetary science, astrophysics, space bioscience, aeronautics, engineering, human exploration, space operations, astrobiology, science management. Stipends start at a minimum of $60K/year and include other benefits and travel allowances. / Apply by July 1, 2023
NYU Cyber Fellows Program: The NYU Cyber Fellows program is a master's degree initiative designed to respond to concerns over the growing shortfall in the number of cybersecurity professionals.  NYU Cyber Fellows receive scholarships that cover roughly 75% of tuition for US residents, and as a part-time program, that offers much of the course work online, it is also an accessible program for those currently working full-time. Among the many advantages of the NYU Cyber Fellows program is that the students are given access to NYC3's Cyber Range — a virtual training network designed to prepare students to respond to real-life threats in real-time. / Apply by July 1, 2023
GAANN Fellowship in Cyber-Security of Power Systems: The Graduate Assistance in Areas of National Need (GAANN) Fellowship in Cyber-Security of Power Systems is available for NC State graduate students who intend to become university teachers and/or researchers. Fellows must pursue an interdisciplinary course of study, combining a major in one of the participating departments with a minor and research project in power systems. The Fellowship is awarded based on academic performance and financial need, upon the recommendation of the student's department and approval by the Graduate School and the Fellowship Program Selections Committee. / Apply by July 1, 2023
Center for Inclusive Policy Fellowship Program: The Center for Inclusive Policy Fellowship Program provides financial support, exposure to global discourse and developments in the policy landscape, and mentoring to people with disabilities from low- and middle-income countries who are actively working on issues of inclusive policy or policy research in support of the rights of people with disabilities as put forth in the Convention on the Rights of Persons with Disabilities. Applicants are persons with disabilities in the early or mid stages of their careers. The program offers mentorship, training season, and a fellowship grant of US$ 900 / month to help cover the time they spend on their projects. / Apply by July 1, 2023
Illinois State University Fully Funded Master's in Communication: Illinois State University, based in Normal, IL offers a fully funded master's in Communication. Students will learn diverse theoretical frameworks and research methods appropriate to the advanced study of communication. The dedicated faculty guide students in academic research areas spanning a multitude of interests. Illinois State offers various opportunities to fund graduate education. The assistantship carries a full tuition waiver and a monthly stipend of approximately $1,060 for up to four semesters GTAs also receive a waiver for up to 12 credits of summer coursework. / Apply by July 1, 2023
University of Memphis Fully Funded Master's in French and Spanish: The University of Memphis, based in Memphis, Tennessee offers a fully funded master's in French and Spanish. The Department of Foreign Languages and Literatures offers a program leading to the Master of Arts degree in Romance Languages with a concentration in either French or Spanish. Graduate assistantships are available on a competitive basis. The current stipend is approximately $10,000 per academic year plus a tuition waiver. Graduate students who obtain a graduate assistantship are usually supported for two academic years provided their academic and teaching performance is satisfactory. / Apply by July 1, 2023
Western Union Foundation Fully Funded Accelerator and Fellowship: The Western Union Foundation and Watson Institute's fully-funded fellowship program for young entrepreneurs and community leaders are looking for applicants who are from and working with highly marginalized, refugee, and forcibly displaced communities around the globe. This year-long program equips leaders with the skills and experience to increase access to economic opportunities to transform their communities. Each Fellow will be eligible to receive $1,000 in Seed Funding to launch/grow their ventures and initiatives. Check the website for priority deadlines. / Apply by July 1, 2023
Are you looking for graduate funding? Sign up to discover and bookmark more than 2,400 professional and academic fellowships in the ProFellow database.
© ProFellow, LLC 2023, all rights reserved.