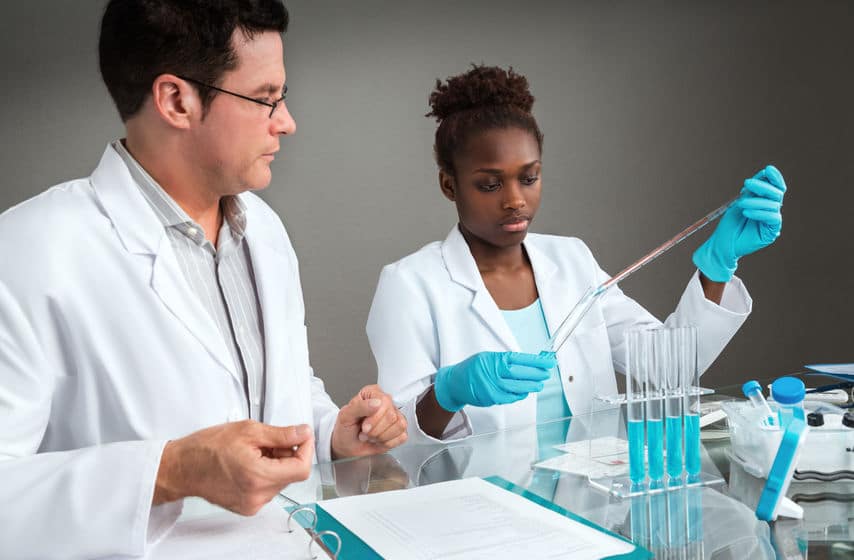 This week, the list of upcoming fellowship deadlines includes a number of opportunities in a variety of career levels and fields. There are programs for international study in Germany, Japan, and more. You could work for NASA in the United States or study leadership at Harvard University. You've got 8 weeks to apply! Apply now!
Not ready to apply this year? Click the links to bookmark these fellowships to your ProFellow account.
Upcoming Fellowship Deadlines: June 20 – July 3, 2021
Surge Fellowship:

The Surge Fellowship is a one-year program for 20-25 emerging leaders of color in education. The Institute identifies and accelerates promising education talent of color to enhance their expertise and aptitude, empowering them to transform the education ecosystem. The fellowship focuses on executive skill development, individual leadership development, education policy, team building, and communication and navigation. Fellowships are available for Chicago and Bay Area residents who work in education or other youth-serving roles, and who have a minimum of 6 years of work experience. / Due June 20, 2021
DAAD Short Term Lectureship

: The DAAD Short Term Lectureship program facilitates the process of hosting German guest lecturers in North America. Its goal of sharing the talents of highly qualified German scholars with Canadian and US universities aims to promote academic activity in specialized fields, fill curricular gaps, or act as a stimulus for teaching and research. Thus this program is open to all academic disciplines. Applications are accepted on a rolling basis and reviewed four times a year. They must be received in Bonn at least ten weeks prior in order to be reviewed on a particular date. / Due June 21, 2021
Eugene C. Pulliam Fellowship for Editorial Writing

: The Pulliam Fellowship awards $75,000 to an outstanding editorial writer or columnist to expand their journalistic horizons and knowledge of the world. The annual award can be used to cover the cost of study, research and/or travel in any field. Candidates must hold a part-time or full-time editorial writing or columnist position at a news publication in the United States and have at least 3 years of relevant work experience. Fellows must publish their work in the form of editorials and other writings, including books, within 18 months of receiving the fellowship. / Due June 22, 2021
Russell Sage Foundation Visiting Scholars Program

: The Russell Sage Foundation's Visiting Scholars Program provides a unique opportunity for select scholars in the social, economic, and behavioral sciences to pursue their research and writing while in residence at the Foundation's New York headquarters. Research carried out by fellows analyzes the complex and shifting nature of social and economic life in the United States. Scholars are provided with an office at the Foundation, research assistance, computer and library facilities, and supplemental salary support of up to 50 percent of their academic year salary. All scholar applicants must have a Ph.D. or comparable terminal degree. / Due June 24, 2021
Wellcome Trust International Training Fellowships

: The International Training fellowships offer nationals of low- and middle-income countries the opportunity to receive training at the postgraduate or postdoctoral level. Research proposals should focus on a health priority in a low- or middle-income country. The fellowship is for 3 years and includes a salary plus coverage of other fees and research costs. Fellows are encouraged to collaborate with researchers in another low- and middle-income countries. Fellows will work with a sponsoring institution to learn new skills and become leaders in independent research. / Due June 29, 2021
Global Good Fund Fellowship Program

: The Global Good Fund accelerates the development of high potential young leaders (up to age 40) tackling the world's greatest social issues through entrepreneurship. We achieve this by investing both targeted human and financial capital in these leaders through our 12-month fellowship program. We support our Fellows in their natural work environments, craft personalized Leadership Development Plans, and pair Fellows with personalized executive coaches through implementation with up to $10,000 in funding. We additionally provide fellows with leadership assessment resources, a network of peer leaders, and sector expertise. / Due June 30, 2021
Bard Fiction Prize

: The Bard Fiction Prize was created to inspire and assist fledgling fiction writers, age 39 and younger, to strive for their artistic goals and offer a vibrant, creative atmosphere in an academic setting. Each year one fellowship is awarded to a promising, emerging American writer. In addition to a $30,000 stipend, the winning Fellow receives an appointment as writer in residence at Bard College for one semester, without the expectation that he or she teach traditional courses. Fellows must give at least one public lecture during their fellowship. Candidates must be US citizens with a published book or novel. / Due June 30, 2021
Advanced Leadership Initiative

: Through the Advanced Leadership Initiative, Harvard is seeking to tap the experience of a socially conscious generation of leaders and help redirect and broaden their skills to fill critical leadership gaps in solving major social issues. Each year, a select group of Fellows from diverse sectors with a track record of achievement and accomplishment comes to Harvard to transition from their primary income-earning careers and prepare for their next phase plan as change agents for society. ALI provides support commensurate with AL Fellows' status and stage of life, including shared office suite space, provision for spouse or partner to enroll in AL Partner Program, and special invitations to join other Harvard events. 4 deadlines for expression of interest each year. / Due June 30, 2021
MIF Research Fellowship Program

: The Matsumae International Foundation's Research Fellowship Program was created to deal with national egoism and help nations move toward world peace. The fellowship is particularly geared toward enhancing Japan's foreign relations with other nations and ensuring the preservation of mankind. Fellowships are for 3-6 months of research in Japan with an institution of the fellow's choosing. Fellows must hold a Ph.D., be over 49 years old, and have an interest in solving major problems facing humanity. Fellows in the fields of science, engineering, and medicine will be given first priority. / Due June 30, 2021
TIAA Nonprofit Leadership Fellows Program

: Live your passion to transform the world and gain new skills and networks to embark on an exciting nonprofit leadership career through the TIAA Nonprofit Leadership Fellows Program at the Do Good Institute (DGI), School of Public Policy at the University of Maryland. The program is focused on providing professional development opportunities to students who wish to pursue careers in the nonprofit field. Fellowships support master's students as they complete their degree and include: 2 years of tuition, health benefits, mentoring, training, and paid internships. / Due June 30, 2021
JAARS Fellows

: JAARS is a multidisciplinary team of problem-solvers who are committed to the belief that people's lives and communities are transformed as they experience God's Word in their own language. JAARS Fellows is an 11-month, merit-based, professional opportunity providing entry into fellows' first career positions. Fellows join the staff in key positions and receive a spiritual and personal mentor as well as life skills training, intercultural communication development, and a bi-weekly stipend. Fellows must be biblical Christ-followers, value global ministry, have completed accredited post-secondary degrees, and be at least 18 years old. / Due June 30, 2021
Tony Blankley Fellowship: The Steamboat Institute established the Tony Blankley Fellowship for Public Policy and American Exceptionalism to honor the memory of Tony Blankley. It is their intention to build on Tony's substantial legacy by nurturing and supporting the careers of outstanding young journalists and emerging conservative thought leaders who share the principles and values espoused by the late Tony Blankley and The Steamboat Institute. The fellow will receive a $10,000 stipend, travel expenses, speaking engagements, public relations/social media support, and extensive networking opportunities. / Due June 30, 2021
Jeremiah Fellowship

: Jeremiah is for 22-32, year-old Jews who live in a Jeremiah region (Los Angeles, San Francisco Bay Area, Washington, DC). The Jeremiah Fellowship gives Jews who are committed to economic and social justice the opportunity to explore how Jewish values, culture, and community support and further their goals. Throughout the program, which lasts 9 months, Fellows meet together regularly for skill-building sessions, Jewish study and reflection, and mutual support. Participants do not pay for their Fellowship, which includes nine months of training, guest speakers, and materials; as well as accommodations and meals. / Due July 1, 2021
RPB Medical Student Eye Research Fellowship: The Medical Student Fellowship (MSF) encourages gifted medical school students to consider careers in eye research and allows them to take one year off from their studies to participate in a research project at an RPB-supported department of ophthalmology. RPB-supported Chairs may nominate a medical student prior to his/her third or fourth year of medical school. Only MD students are eligible; MD/Ph.D. students are not eligible to apply. The award is $30,000. Applications received with no prior nomination will not be accepted. Two nomination deadlines per year. Check at www.rpbusa.org / Due July 1, 2021
NASA Postdoctoral Program

: The NASA Postdoctoral Program (NPP) provides early-career and more senior scientists the opportunity to share in NASA's mission, to reach for new heights and reveal the unknown so that what we do and learn will benefit all humankind. NASA Postdoctoral Fellows work on 1 to 3, year assignments with scientists and engineers at NASA centers and institutes to advance missions in earth science, heliophysics, planetary science, astrophysics, space bioscience, aeronautics, engineering, human exploration and space operations, astrobiology, and science management. Stipends start at a minimum of $60K/year and include other benefits and travel allowances.  / Due July 1, 2021
ShUM Artist in Residence: The cities of Speyer, Worms, and Mainz (ShUM) are offering up to three project fellowships for the realization of an artistic project that addresses the history of the ShUM communities and their religious, cultural, and architectural legacy. It is expected of the scholarship holders that they allow the interested public to participate in their work and their concepts in an appropriate form during their 4-6 week stay. During this time, the place of residence and work is in one of the three ShUM cities and is offered a rent-free furnished apartment, a studio/workspace, travel costs up to € 1,000, a maintenance allowance of € 250 per week of stay, and a cost-sharing ( Material or services) up to € 1,000. / Due July 1, 2021
Western University Fully Funded PhD in Chemical and Biochemical Engineering: Western University offers a fully-funded Ph.D. Program in Chemical and Biochemical Engineering. The Ph.D. is a 4-year research program working closely with an advisor. There are several fields of research to focus on including biomaterials and biochemical, environmental and green, macromolecular and materials, particle technology and fluidization, and reaction and process systems. Funding comes from a mixture of scholarships, fellowships, studentships, and grants. Minimum aid for Ph.D. students includes full tuition and a stipend of $14,000 per year. Different deadlines for domestic and international applicants in the fall, winter, and summer. / Due July 1, 2021
NYC Civic Corps: The NYC Civic Corps, an AmeriCorps program run by NYC Service, unites a diverse group of professionals to serve full-time with partnering organizations for 10.5 months, serving full-time to build volunteer management systems and leverage over 40,000 volunteers to increase the quality and quantity of services delivered to underserved and vulnerable individuals. Corps members receive a monthly living stipend, health benefits and an end-of-service education award of $6,095. Corps Members range from age 22-72 and are placed in a wide array of non-profit organizations and City agencies throughout the five boroughs of NYC. / Due July 2, 2021
© Victoria Johnson / ProFellow, LLC 2021, all rights reserved.