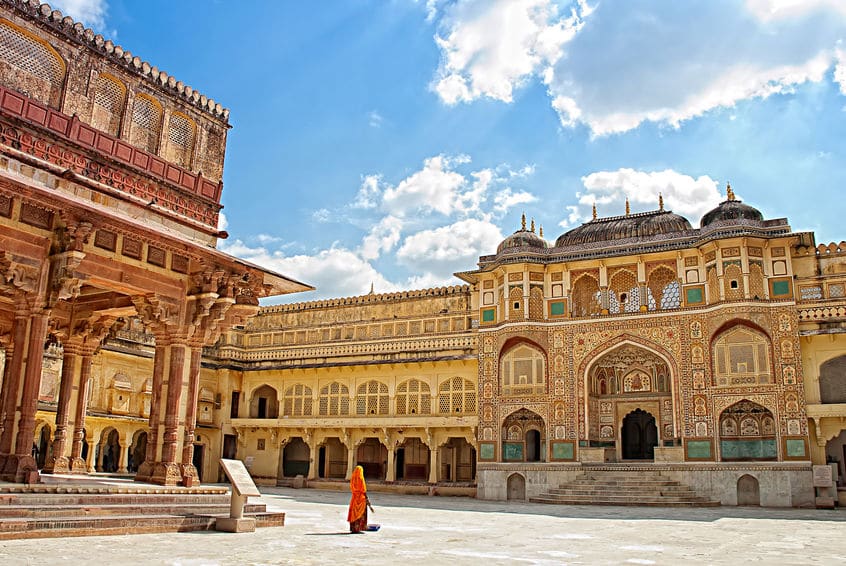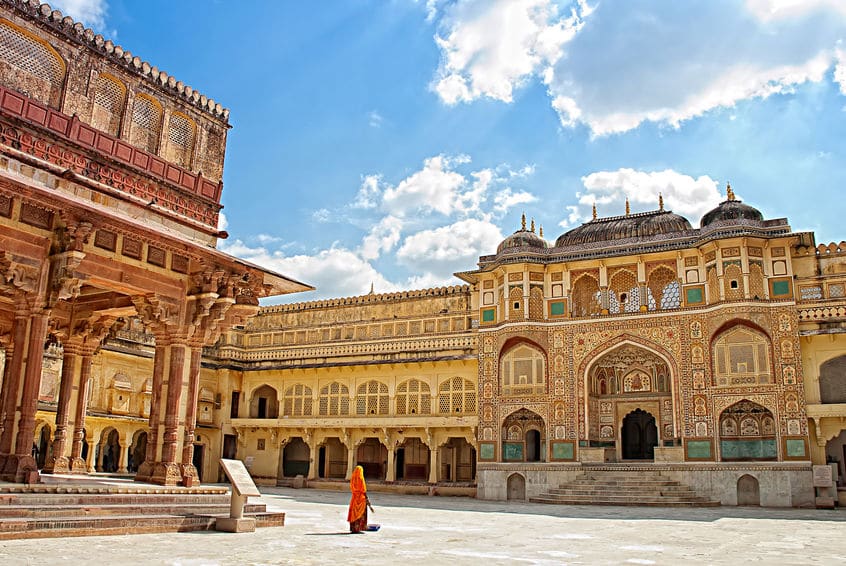 This week's list includes a number of opportunities in a variety of career levels and fields. There are programs for international study in India, Germany, Japan, and more. You could work for NASA in the United States or study leadership at Harvard University. You've got 8 weeks to apply! Apply now!
Not ready to apply this year? Click the links to bookmark these fellowships to your ProFellow account.
Upcoming Fellowship Deadlines: June 21 – July 4, 2020
Russell Sage Foundation Visiting Scholars Program

: The Russell Sage Foundation's Visiting Scholars Program provides a unique opportunity for select scholars in the social, economic and behavioral sciences to pursue their research and writing while in residence at the Foundation's New York headquarters. Research carried out by fellows analyzes the complex and shifting nature of social and economic life in the United States. Scholars are provided with an office at the Foundation, research assistance, computer and library facilities, and supplemental salary support of up to 50 percent of their academic year salary. All scholar applicants must have a PhD or comparable terminal degree. / Due June 25, 2020
McCloy Fellowship on Global Trends

: The fellowships allow American and German experts from journalism, the public sector, think tanks, nonprofits, law, and cultural organizations to research and assess the most pressing topics on the transatlantic agenda while engaging with their counterparts overseas. Proposals must address one of the following global trends: climate change and sustainability, demographics and social change, technological breakthroughs, and urbanization. The fellowships allow Americans to travel to Germany and Germans to travel to the United States for at least 3 weeks to conduct research. Fellows receive a $5,000 stipend, which covers transatlantic airfare and domestic travel, as well as room and board, for a minimum of 21 days. Candidates are 45 years of age or younger at the time of the application deadline and have a minimum of 5 years of relevant, full-time work experience. / Due June 26, 2020
Roddenberry Fellowship: The Roddenberry Fellowship is a 12-month program for activists from across the country who are working to protect the most vulnerable and to make the US a more inclusive and equitable place to live. Twenty Fellows will be selected to receive $50,000 each, as well as tailored support, to help implement a project or initiative in one of four areas: civil rights, climate change and environmental justice, immigration and refugee rights, and LGBTQIA and women's rights. Fellows are free to try different approaches to achieve impact and the organization provides 1-on-1 coaching as well as other mentoring resources. / Due June 26, 2020
Insight Data Science Fellows Program: Insight is an intensive, seven week postdoctoral training fellowship that bridges the gap between academia and a career in data science. Based in Silicon Valley, New York City, Boston, Seattle, as well as a growing network across the country, the program enables scientists to learn the industry-specific skills needed to work in the growing field of big data at leading companies. The program includes a full tuition scholarship for all accepted students and living stipends are also available to help cover costs while attending. International applicants are welcome but must obtain a visa to stay in the U.S. for the duration of the program. / Due June 29, 2020
IGNITE Fellowships: IGNITE recruits a new cohort of diverse and passionate women in communities across the United States and provides them with resources, training and networks to launch political careers. Each Fellow launches a regional college council for 20-30 politically ambitious young women from a group of local college campuses. Each College Council meets for bi-monthly weekend retreats. Fellows represent the political spectrum and are deeply motivated, take initiative, have organizing experience on college campuses and have a track record building new initiatives. IGNITE Fellows are compensated with a $10,000 stipend. Different deadlines for each city / Due June 29, 2020
DAAD Short Term Lectureship: The DAAD Short Term Lectureship program facilitates the process of hosting German guest lecturers in North America. Its goal of sharing the talents of highly qualified German scholars with Canadian and US universities aims to promote academic activity in specialized fields, fill curricular gaps, or act as a stimulus for teaching and research. Thus this program is open to all academic disciplines. Applications are accepted on a rolling basis and reviewed four times a year. They must be received in Bonn at least ten weeks prior in order to be reviewed on a particular date. / Due June 29, 2020
MIF Research Fellowship Program

: The Matsumae International Foundation's Research Fellowship Program was created to deal with national egoism and help nations move toward world peace. The fellowship is particularly geared toward enhancing Japan's foreign relations with other nations and ensuring the preservation of mankind. Fellowships are for 3-6 months of research in Japan with an institution of the fellow's choosing. Fellows must hold a PhD, be over 49 years old and have an interest in solving major problems facing humanity. Fellows in the fields of science, engineering and medicine will be given first priority. / Due June 30, 2020
Advanced Leadership Initiative

: Through the Advanced Leadership Initiative, Harvard is seeking to tap the experience of a socially conscious generation of leaders and help redirect and broaden their skills to fill critical leadership gaps in solving major social issues. Each year, a select group of Fellows from diverse sectors with a track record of achievement and accomplishment come to Harvard to transition from their primary income-earning careers and prepare for their next phase plan as change agents for society. ALI provides support commensurate with AL Fellows' status and stage of life, including shared office suite space, provision for spouse or partner to enroll in AL Partner Program, and special invitations to join other Harvard events. 4 deadlines for expression of interest each year. / Due June 30, 2020
Gandhi Research Foundation Fellowship

: Applications are invited by the Gandhi Research Foundation (GRF), Jalgaon, Maharashtra, India, for a Residential Research Fellowship Program. This initiative is open to scholars, activists, social workers, and public figures for the purpose of conducting intensive applied research (for 3-6 months, extendable) to underscore the relevance of Gandhian solutions for tackling contemporary problems and crises. The fellows will focus on one, or at the most two, of the thrust areas, which are: rural regeneration, economic sustainability, skill development, employment creation and the promotion of health and nutrition, or alternatively, on a Gandhian topic of contemporary relevance. Free board & lodging are provided along with a monthly stipend (Rs. 15000 – 30000) depending on the candidate's qualifications. / Due June 30, 2020
Urban Studies International Fellowships: The purpose of the Urban Studies International Fellowship is to expand theoretical and empirical understanding of the major social, economic, political and other problems associated with the rapid processes of urban growth in the Global South. The fellowship covers the costs of a sabbatical period (3 – 6 months) at a university of the candidate's choice in the Global North or South for the purpose of writing up the candidate's existing research findings in the form of publishable articles or a book in collaboration with their host university. The scholar must hold a PhD and be a national from a country in the Global South. / Due June 30, 2020
AARS Fellows: JAARS is a multidisciplinary team of problem-solvers who are committed to the belief that people's lives and communities are transformed as they experience God's Word in their own language. JAARS Fellows is an 11-month, merit-based, professional opportunity providing entry into fellows' first career position. Fellows join staff in key positions and receive a spiritual and personal mentor as well as life skills training, intercultural communication development and a bi-weekly stipend. Fellows must be biblical Christ-followers, value global ministry, have completed accredited post-secondary degree and be at least 18 years old. / Due June 30, 2020
TIAA Nonprofit Leadership Fellows Program: Live your passion to transform the world and gain new skills and networks to embark on an exciting nonprofit leadership career through the TIAA Nonprofit Leadership Fellows Program at the Do Good Institute (DGI), School of Public Policy at the University of Maryland. The program is focused on providing professional development opportunities to students who wish to pursue careers in the nonprofit field. Fellowships support master's students as they complete their degree and include: 2 years of tuition, health benefits, mentoring, training and paid internships. / Due June 30, 2020
Bhumi Fellowship: The Bhumi Fellowship is a two-year, paid, fulltime fellowship for young graduates to work on whole school transformation in Chennai, India. The program is designed to develop educational changemakers to lead the next movement in the public education system. Candidates must be graduates between 20 and 26 years of age, have past volunteering or work experience in any field, be passionate about transforming the education system and have fluency in the Tamil Language. / Due June 30, 2020
American Institute of Indian Studies Senior Fellowships

: Senior Research Fellowship and Senior Scholarly/Professional Development Fellowships are available to scholars with a PhD or its equivalent. The research grants are designed to enable scholars who specialize in South Asia to pursue further research in India and to establish formal affiliation with an Indian institution. Awards are available for up to 4 months or for 6-9 months. Scholarly/Professional Development are available both to established scholars who have not previously specialized in Indian studies and to established professionals who have not previously worked or studied in India. Awards may be granted for periods of 6-9 months. Non-U.S. citizens may apply as long as they are full-time faculty at colleges and universities in the United States. / Due July 1, 2020
American Institute of Indian Studies Senior Performing and Creative Arts Fellowships

: AIIS Senior Performing and Creative Arts Fellowships are available to accomplished practitioners of the performing arts of India and creative artists who demonstrate that study in India would enhance their skills, develop their capabilities to teach or perform in the U.S., enhance American involvement with India's artistic traditions or strengthen their links with peers in India. Awards will normally be for periods of up to four months, although proposals for periods of up to nine months can be considered. / Due July 1, 2020
Future Immersion Teacher (FIT) Fellowship

: The Future Immersion Teacher (FIT) Fellowship encourages new teachers to enter the field of immersion education and to support current French teachers as they pursue dual language certifications. The FIT Fellowship will shine a spotlight on academic and professional opportunities that exist within the growing field of French dual language and immersion education, and aims to motivate the next generation of language immersion teachers. FIT Fellows receive scholarships of up to $10,000 to pursue graduate degrees and certification programs to prepare them for roles as French immersion teachers. / Due July 1, 2020 
William T. Grant Scholars

: The William T. Grant Scholars Program supports promising early-career researchers from diverse disciplines. Candidates are nominated by a supporting institution and must submit five-year research plans that demonstrate creativity, intellectual rigor, and address issues that have compelling relevance for theory, and policies or practices, affecting the settings of youth ages 8 to 25 in the United States or a vulnerable subpopulation of those youth. Every year, 4-6 William T. Grant Scholars are selected and each receives $350,000 distributed over a five-year period. / Due July 1, 2020
American Institute of Indian Studies Junior Research Fellowships

: AIIS Junior Research Fellowships are available to doctoral candidates at U.S. universities in all fields of study. These grants are specifically designed to enable doctoral candidates to pursue their dissertation research in India. Junior Research Fellows establish formal affiliation with Indian universities and Indian research supervisors. Awards are available for up to 11 months. Non-U.S. citizens may apply as long as they are either graduate students or full-time faculty at colleges and universities in the United States. / July 1, 2020
NASA Postdoctoral Program

: The NASA Postdoctoral Program (NPP) provides early-career and more senior scientists the opportunity to share in NASA's mission, to reach for new heights and reveal the unknown so that what we do and learn will benefit all humankind. NASA Postdoctoral Fellows work on 1 to 3 year assignments with scientists and engineers at NASA centers and institutes to advance missions in earth science, heliophysics, planetary science, astrophysics, space bioscience, aeronautics, engineering, human exploration and space operations, astrobiology, and science management. Stipends start at a minimum of $60K/year and include other benefits and travel allowances. / Due July 1, 2020
Yale LGBT Studies Research Fellowship: The one-month fellowship is offered annually, and is designed to provide access to Yale resources in LGBT Studies for scholars who live outside the greater New Haven area. This fellowship supports scholars from any field pursuing research in lesbian, gay, bisexual, transgender, and/or queer studies at Yale University, utilizing the vast faculty resources, manuscript archives, and library collections available at Yale. Graduate students conducting dissertation research, independent scholars, and all faculty are invited to apply. The fellowship provides an award of $4,000, which is intended to pay for travel to and from New Haven and act as a living allowance. The fellowship must take place between September and April. / Due July 1, 2020
Western University Fully Funded PhD in Chemical and Biochemical Engineering: Western University offers a fully funded PhD Program in Chemical and Biochemical Engineering. The PhD is a 4-year research program working closely with an advisor. There are several fields of research to focus on including: biomaterials and biochemical, environmental and green, macromolecular and materials, particle technology and fluidization, and reaction and process systems. Funding comes from a mixture of scholarships, fellowships, studentships and grants. Minimum aid for PhD students includes full tuition and a stipend of $14,000 per year. / Due July 1, 2020
Feldman Graduate Fellowship in Sustainable International Development: The Feldman Fellowship is a partial tuition scholarship that supports up to two MA-SID students who are interested in environmental conservation. The Fellowship is solely a partial tuition scholarship that varies based on the applicant's merit and experience. Fees, airfare, living expenses, and second year fieldwork are not included in the fellowship. Consideration is given to all applicants who meet the priority deadline of January 15th and who express interest in the fellowship on the application. Preference is given to students from developing countries who seek to address world development issues. / Due July 1, 2020
Centennial Travel Award in Basic Science Tropical Disease Research: ASTMH accepts applications from physicians and scientists for this international career opportunity focused on benefiting underserved populations in locations in the world where the burden of disease is high. The recipient received $25,000 in support for a short-term research experience in the tropics. A minimum of six months must be spent at the overseas site. Applicants must be a full-time postdoctoral fellow (PhD, MD, DVM or the equivalent) enrolled at a U.S. or Canadian institution. Citizenship of the U.S. or Canada is not a requirement. / Due July 1, 2020
SFFILM/Rainin Filmmaking Grants: The SFFILM/Rainin Filmmaking Grants program provides meaningful support to projects that benefit and uplift the Bay Area filmmaking community in a professional and economic capacity. The grant is open to filmmakers internationally whose films explore social justice and can commit to spending time developing the work in San Francisco, with priority given to Bay Area-based filmmakers. There are grants in screenwriting, development and post-production ranging from $10-50K. / Due July 2, 2020
Data Science Fellowship: The Data Incubator is an intensive 8 week fellowship that prepares masters students, PhDs, and postdocs in STEM and social science fields seeking industry careers as data scientists. A variety of innovative companies partner with The Data Incubator for their hiring and training needs, including LinkedIn, Genentech, Capital One, Pfizer, and many others. The program is free for admitted Fellows. Fellows have the option to participate in the program either in person in New York City, Washington DC, Seattle, Boston, the San Francisco Bay Area, or remotely online. Multiple sessions offered each year, check the website for deadlines, including early priority deadlines. / Due July 3, 2020
© Victoria Johnson 2020, all rights reserved.