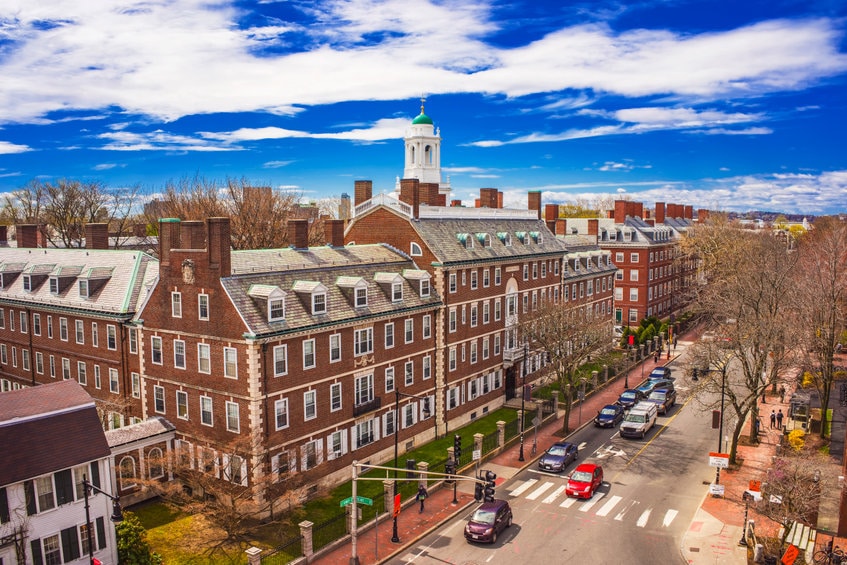 Your next career adventure awaits! This list of upcoming fellowship deadlines includes lectureships for German academics and funding opportunities for interdisciplinary research in New York, global social enterprise leaders, research projects in Japan, reproductive health, STEM, and data science programs, a postdoctoral program at NASA, and an artist residency. You've got 8 weeks to apply — Start your application today!
Find something that interests you? Click the links to bookmark these fellowships to your ProFellow account.
Upcoming Fellowship Deadlines: June 26 – July 2, 2022
Russell Sage Foundation Visiting Scholars Program:

The Russell Sage Foundation's Visiting Scholars Program provides a unique opportunity for select scholars in the social, economic, and behavioral sciences to pursue their research and writing while in residence at the Foundation's New York headquarters. Research carried out by fellows analyzes the complex and shifting nature of social and economic life in the United States. Scholars are provided with an office at the Foundation, research assistance, computer and library facilities, and supplemental salary support of up to 50 percent of their academic year salary. All scholar applicants must have a PhD or comparable terminal degree. / Due June 28, 2022
DAAD Short Term Lectureship

: The DAAD Short Term Lectureship program facilitates the process of hosting German guest lecturers in North America. Its goal of sharing the talents of highly qualified German scholars with Canadian and US universities aims to promote academic activity in specialized fields, fill curricular gaps, or act as a stimulus for teaching and research. Thus this program is open to all academic disciplines. Applications are accepted on a rolling basis and reviewed four times a year. They must be received in Bonn at least ten weeks prior in order to be reviewed on a particular date.
Global Good Fund Fellowship Program

: The Global Good Fund Fellowship is a 12-month program supporting the leadership development of social enterprise leaders across the globe. The Global Good Fund develops each innovator by pairing them with a professional executive coach and a C-suite business executive who serves as a mentor. Ideal Fellows hold a leadership position at their social enterprise, operate for 3-5 years, and demonstrate coachability. The Fellowship provides fellows with a 360 Mirror leadership assessment tool, a personalized Leadership Development plan, executive 1-1 coaching, 1-1 business mentorship, and a 10,000 USD stipend to use in relation to the leadership goals of the social entrepreneur. / Due June 30, 2022
Advanced Leadership Initiative

: Through the Advanced Leadership Initiative, Harvard is seeking to tap the experience of a socially conscious generation of leaders and help redirect and broaden their skills to fill critical leadership gaps in solving major social issues. Each year, a select group of Fellows from diverse sectors with a track record of achievement and accomplishment comes to Harvard to transition from their primary income-earning careers and prepare for their next phase plan as change agents for society. ALI provides support commensurate with AL Fellows' status and stage of life, including shared office suite space, provision for spouse or partner to enroll in the AL Partner Program, and special invitations to join other Harvard events. Four deadlines for expression of interest each year. / Due June 30, 2022
MIF Research Fellowship Program

: The Matsumae International Foundation's Research Fellowship Program was created to deal with national egoism and help nations move toward world peace. The fellowship is particularly geared toward enhancing Japan's foreign relations with other nations and ensuring the preservation of mankind. Fellowships are for 3-6 months of research in Japan with an institution of the fellow's choosing. Fellows must hold a PhD, be over 49 years old, and have an interest in solving major problems facing humanity. Fellows in the fields of science, engineering, and medicine will be given first priority. / Due June 30, 2022
CDC Foundation Gilstrap OBGYN Fellowship

: The Gilstrap OBGYN Fellowship, open to recent obstetrics/gynecology residents and fellows within 5 years of graduation, places fellows within the Centers for Disease Control and Prevention in Atlanta, GA. Fellows have the opportunity to work with the Division of STD Prevention (DSTDP) in collaboration with the Division of Reproductive Health (DRH) and the Division of Birth Defects and Infant Disorders (DBDID) at the CDC. Through this fellowship, OBGYNS will gain knowledge, experience, and training in public health. This is a non-clinical position; however, fellows are eligible to participate in clinical activities with external clinical organizations if desired. / Due June 30, 2022
Data Science Fellowship

: The Data Incubator is an intensive 8-week fellowship that prepares master's students, PhDs, and postdocs in STEM and social science fields seeking industry careers as data scientists. A variety of innovative companies partner with The Data Incubator for their hiring and training needs, including LinkedIn, Genentech, Capital One, Pfizer, and many others. The program is free for admitted Fellows. Fellows have the option to participate in the program either in person in New York City, Washington DC, Seattle, Boston, the San Francisco Bay Area, or remotely online. Multiple sessions are offered each year, Check the website for early deadlines. / Due July 1, 2022
RPB Medical Student Eye Research Fellowship

: The Medical Student Fellowship (MSF) encourages gifted medical school students to consider careers in eye research and allows them to take one year off from their studies to participate in a research project at an RPB-supported department of ophthalmology. RPB-supported Chairs may nominate a medical student prior to his/her third or fourth year of medical school. Only MD students are eligible; MD/PhD students are not eligible to apply. The award is $30,000. Applications received with no prior nomination will not be accepted. Two nomination deadlines per year. / Due July 1, 2022
NASA Postdoctoral Program

: The NASA Postdoctoral Program (NPP) provides early-career and more senior scientists the opportunity to share in NASA's mission, to reach for new heights and reveal the unknown so that what we do and learn will benefit all humankind. NASA Postdoctoral Fellows work on 1 to 3-year assignments with scientists and engineers at NASA centers and institutes to advance missions in earth science, heliophysics, planetary science, astrophysics, space bioscience, aeronautics, engineering, human exploration and space operations, astrobiology, and science management. Stipends start at a minimum of $60K/year and include other benefits and travel allowances. / Due July 1, 2022
SchUM Artist in Residence

: The cities of Speyer, Worms, and Mainz (SchUM) are offering up to three project fellowships for the realization of an artistic project that addresses the history of the ShUM communities and their religious, cultural, and architectural legacy. It is expected of the scholarship holders that they allow the interested public to participate in their work and their concepts in an appropriate form during their 4-6 week stay. During this time, the place of residence and work is in one of the three SchUM cities and is offered a rent-free furnished apartment, a studio/workspace, travel costs up to € 1,000, a maintenance allowance of € 250 per week of stay, and a cost-sharing ( Material or services) up to € 1,000. / Due July 1, 2022
Don't see what you're looking for? Sign up to discover and bookmark more than 1500 professional and academic fellowships in the ProFellow database.
© ProFellow, LLC 2022, all rights reserved.