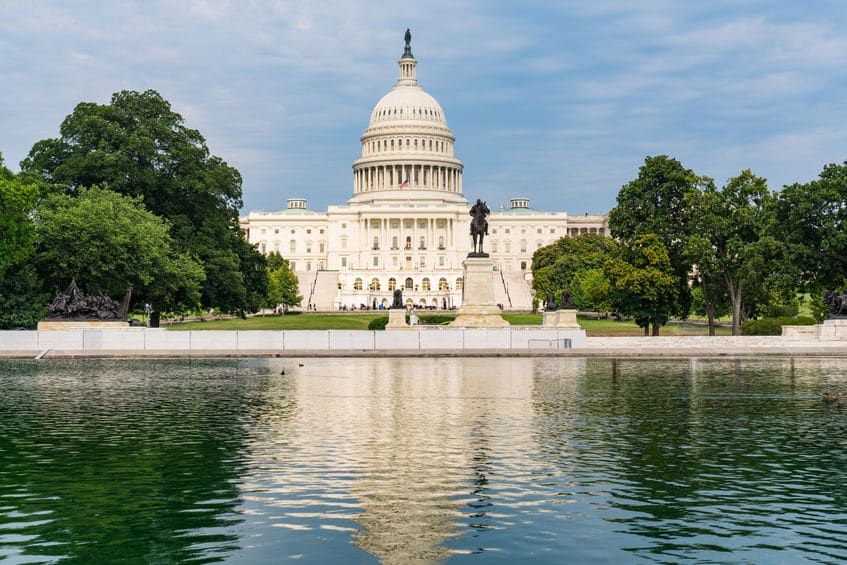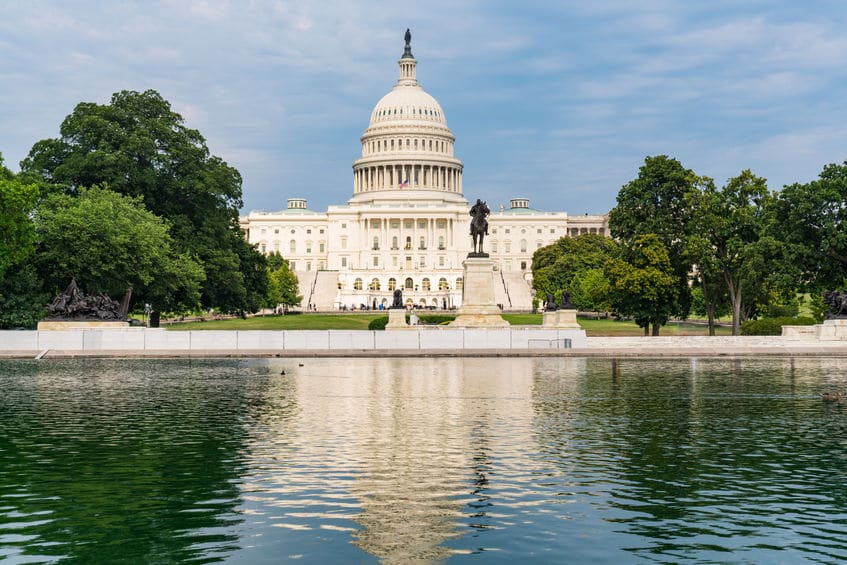 This week, the list of upcoming fellowship deadlines features lots of fellowship opportunities around the world! There are programs to help minorities have careers in philanthropy, opportunities for women on Capitol Hill, and postdoctoral programs in math and medical research. There are also opportunities for journalists and artists. Apply now!
Not ready to apply this year? Click the links to bookmark these fellowships to your ProFellow account.
Upcoming Fellowship Deadlines: June 6 – 19, 2021
Momentum Fellowship:

The Momentum Fellowship is designed to prepare professionals from underrepresented communities, particularly communities of color, for successful careers in the philanthropic sector through professional development, networking, and mentoring opportunities. Fellows will be placed in temporary full-time positions at host foundations. Candidates should come from a community that is currently underrepresented in philanthropy, such as a community of color, LGBTQ, disability, or other groups. Preference will be given to residents of the Pacific Northwest, with a willingness to commit to service in the region. / Due June 6, 2021
Congressional Fellowships on Women and Public Policy

: The Congressional Fellowships on Women and Public Policy are designed to train potential leaders in public policy formation to examine issues from the perspective, experiences, and needs of women. It is the only graduate-level fellowship program on Capitol Hill focused on women. Fellows gain practical policymaking experience and graduate credit as they work in congressional offices. The fellowships are extended to students who are currently enrolled in a graduate program or have completed such a program within two years of the fellowship start date. Fellows receive a biweekly stipend and funding for health insurance. / Due June 7, 2021
Education Pioneers Fellowship: Education Pioneers launches and advances the careers of professionals who are eager for opportunities to use expertise in data, operations, policy, and more to make a difference for students and families from outside the classroom. The EP Summer Fellowship is a 10-week summer experience that lays the foundation you need to become a lifelong leader in education. The EP Impact Fellowship is an intensive, 10-month experience that helps turn rising leaders' skills and passions for social good into new, tangible leadership opportunities — supporting educational equity and advancing careers, at the same time. The 10-month placement offers a $47,500 stipend ($58,000 annualized), plus benefits. / Due June 8, 2021
GLG Social Impact Fellowship: The GLG Social Impact Fellowship leverages GLG's platform to help social entrepreneurs solve key strategic and operational questions, at no cost. GLG Fellows lead organizations at critical inflection points that are ready to pursue significant growth. During the two-year Fellowship, Fellows use tailored interactions with GLG experts, and with one another, to navigate challenges along the pathway to scale. Applying fellow must be Founder, Executive Director, and/or CEO with a strong track record and clear organizational vision of nonprofit, mission-driven for-profit, or a hybrid structure in operation~3-7 years and minimum 5 full-time staff. / Due June 10, 2021
Jewish Organizing Fellowship: JOIN for Justice's Jewish Organizing Fellowship is a year-long, paid community organizing training program in Boston. The fellowship trains Jewish young adults (ages 21-30) to organize communities to effectively fight against structural injustice and inequality. JOIN supports candidates in finding paid jobs as community organizers. If already employed, fellows will be supported at their current organizing job. Fellows are paid a salary of $31,000-37,000 and provided with health insurance for the duration of the fellowship. / Due June 11, 2021
Understanding Dynamic and Multi-scale Systems Postdoctoral Fellowship Awards

: The Understanding Dynamic and Multi-scale Systems program supports scholarship and research directed toward the development of theoretical and mathematical tools contributing to the science of complex, adaptive, nonlinear systems. The fellowship is a unique opportunity for students with complexity science training who are in the final stages of completing their Ph.D. looking to make a significant change in direction for their first postdoctoral fellowship that will either be difficult or impossible without an external source of funding. The total amount of the fellowship is $200,000 to be expended in no less than 2 and no more than 3 years. / Due June 11, 2021
Epidemic Intelligence Service (EIS) Fellowship

: CDC's EIS program offers a unique opportunity to investigate disease outbreaks around the world while protecting people and saving lives. EIS officers are selected from among highly qualified applicants drawn to public health service and interested in practicing applied epidemiology. EIS officers may be assigned to work in the areas of infectious diseases, chronic diseases, injury prevention, environmental health, or occupational health, either at CDC, or another federal agency, state, or local health department. The fellowship is for 2 years and includes an annual base salary of $67,840 plus other health and retirement benefits. / Due June 11, 2021
ElectHER Future Lawmakers Program: EEFLP is an intensive five-month legislative and leadership development program for aspiring female lawmakers, between the ages of 25 – 45 years. Targeted at working professionals who have a strong interest in politics and aspire to run for lawmaking office at the federal or state assemblies across Nigeria, this fully-funded opportunity is part-time and mostly virtual. / Due June 11, 2021
IGNITE Fellowships: IGNITE recruits a new cohort of diverse and passionate women in communities across the United States and provides them with resources, training, and networks to launch political careers. Each Fellow launches a regional college council for 20-30 politically ambitious young women from a group of local college campuses. Each College Council meets for bi-monthly weekend retreats. Fellows represent the political spectrum and are deeply motivated, take initiative, have organizing experience on college campuses, and have a track record building new initiatives. IGNITE Fellows are compensated with a $10,000 stipend. Different deadlines for each city. / Due June 14, 2021
Energy Efficiency and Renewable Energy Science and Technology Policy Fellowships (SunShot Initiative Fellowships)

: EERE STP Fellowships are two-year opportunities for recent graduates and experienced scientists and engineers to participate in policy-related projects at DOE's Office of Energy Efficiency and Renewable Energy in Washington, D.C. There are three levels of Fellowships: Junior Fellows (Bachelor's), Fellows (Master's or Ph.D.), and Senior Fellows (Master's or Ph.D.). Fellows receive a salary starting at $47,684, $58,000, and $76,378 respectively, health benefits, travel assistance, and relocation allowance. SunShot applications are reviewed (and offers are made) twice per year with rolling application deadlines of January 15th and June 15th. / Due June 15, 2021
German-Israeli Journalists' Fellowship

: The German-Israeli Journalists' Fellowship is a travel and work fellowship for young journalists from Israel to spend a 2-month period in Germany. At the same time, the fellowship is being offered to journalists in Germany, who can apply to spend a 2-month period in Israel. The fellowship is intended to enable young journalists to familiarize themselves with political issues in Germany (or Israel) at an early stage of their career and raise awareness in aspects of German-Israeli relations in the future. The fellowship carries a single payment of 4,000 Euros per person to cover expenses throughout the project. / Due June 15, 2021
Helen Hay Whitney Foundation Postdoctoral Research Fellowships

: The Helen Hay Whitney Foundation Postdoctoral Research Fellowships support early-career research training in all basic biomedical sciences. Candidates who hold, or are in the final stages of obtaining a Ph.D., MD, or equivalent degree and are seeking beginning postdoctoral training in basic biomedical research are eligible to apply for a fellowship. The Foundation accepts applications from candidates who have no more than 1 year of postdoctoral research experience and who have received their Ph.D. in the last 2 years. The fellowship is for 3 years and starts fellows with a stipend of $56,000 a year plus additional research and dependent child allowances. / Due June 15, 2021 
Destination Australia Scholarships
Australian Government Department of Education and Training
The Department of Education and Training in the Australian Government is inviting international and domestic tertiary education students to apply for scholarships that will provide financial support for study in regional Australia. Educational providers (tertiary institutions) will run their own processes to award scholarships for up to $15,000 to individual students. / Due June 15, 2021
Daksha Fellowship: The Daksha Fellowship is India's first law, policy, and business fellowship program for young and mid-career lawyers, public policy professionals, and other graduates with a background in law. The Fellowship is a one-year program with a contemporary curriculum formulated by internationally renowned faculty in collaboration with leading legal practitioners and industry experts. The program includes workshops, labs, and boot camps. Fellows receive tuition waivers, mentorship, and more. Check the website / Due June 15, 2021
J Street U Lonnie Dounn Fellowship: J Street is looking to hire student fellows who are interested in political advocacy work to represent the organization on their campuses, fellows will be responsible for representing J Street U at orientation, information sessions, and activities fairs each semester. Fellows will be paid $1000/semester and will be expected to work an average of 3-5 hours/week. / Due June 15, 2021
The RESP Fellowship: The Religion & Environment Story Project (RESP) trains journalists, editors, and public-facing scholars interested in the intersection of the environment and religion. Their goal is to bridge the divide between religion and science beats and promote new thinking that will educate the public, especially on the climate crisis. RESP will cover travel, food, and lodging for their two workshops. Fellows will also receive a stipend of $2,000 after completing the program and committing to producing at least one story for a general audience, amongst other perks. / Due June 15, 2021
Maine Artist Fellowship

: Maine Artist Fellowships are awarded annually to recognize artistic excellence and advance the careers of Maine artists. Fellowships are merit-based awards that are informed by the applicant's work as documented through materials included in the application. Artists in literary, performing, traditional and visual arts, as well as film and crafts, are invited to apply. Applicants must currently reside in Maine and be 25 years of age or over at the time of the application deadline. The award is for $5,000 and can be used at the artist's discretion to cover living expenses or project costs. / Due June 17, 2021
The Smith Richardson Foundation Strategy and Policy Fellows Program

: The fellowship provides grants for scholars and policy thinkers on American foreign policy, international relations, international security, military policy, and diplomatic and military history. The purpose of the program is to strengthen the U.S. community of scholars and researchers conducting policy analysis in these fields. There will be at least three research grants of $60,000 each to enable the recipients to research and write a book. This program supports junior or adjunct faculty, research associates, post-docs engaged in policy-relevant research, and writing and thinks tank affiliates focused on U.S. strategic and foreign policy issues. / Due June 18, 2021
Teach For Nigeria: The Teach for Nigeria Fellowship program is a 2 year full-time paid commitment in which we place the most outstanding graduates and professionals to teach in Nigeria's underserved schools in low-income communities. Teach for Nigeria is looking for individuals with varying levels of experience including recent graduates, working youth, experienced professionals, and entrepreneurs. To apply, you must be a Nigerian citizen, hold a minimum of a Bachelor's degree and be younger than 35. / Due June 19, 2021
© Victoria Johnson / ProFellow, LLC 2021, all rights reserved.