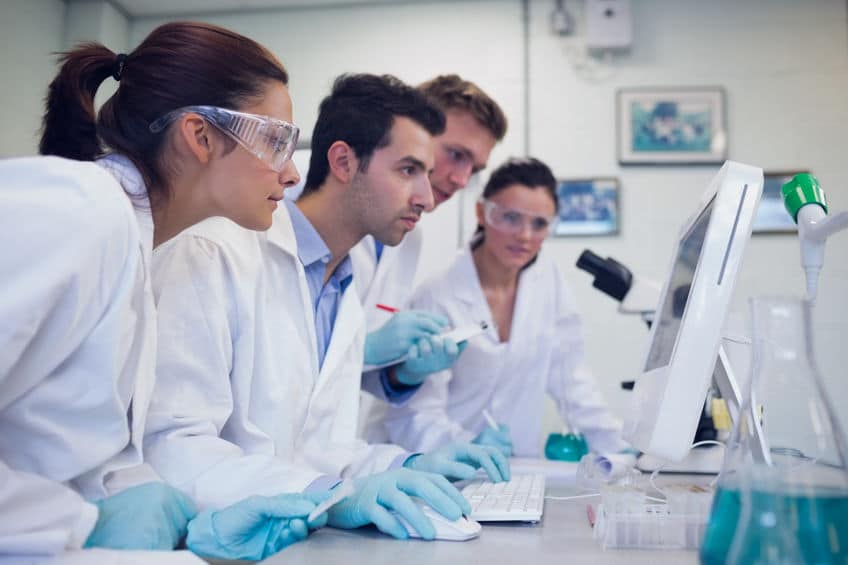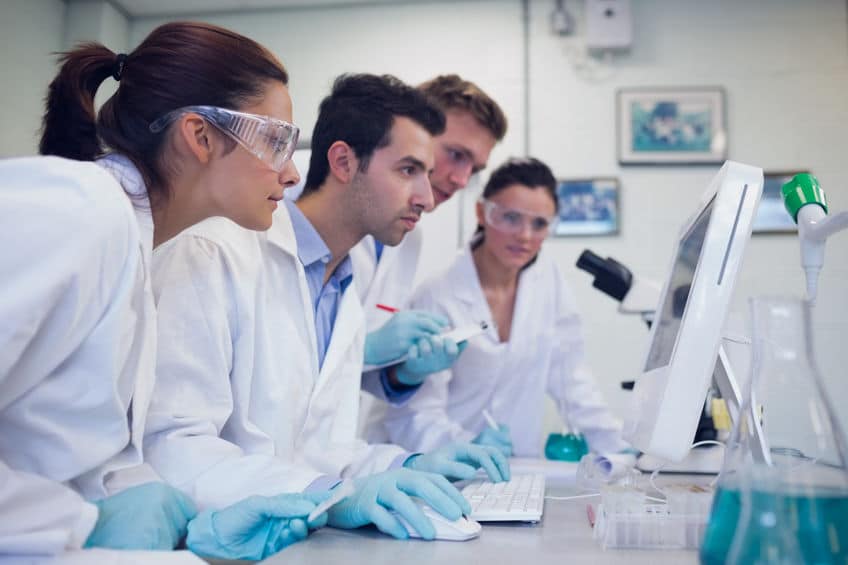 This week's list features fellowships in a large variety of disciplines in locations around the world. There are opportunities for medical students, artists, engineers, writers, and more. You've got 8 weeks to apply!  Apply now!
Not ready to apply this year? Click the links to bookmark these fellowships to your ProFellow account.
Upcoming Fellowship Deadlines: June 7 – 20, 2020
SFFILM/Rainin Filmmaking Grants: The SFFILM/Rainin Filmmaking Grants program provides meaningful support to projects that benefit and uplift the Bay Area filmmaking community in a professional and economic capacity. The grant is open to filmmakers internationally whose films explore social justice and can commit to spending time developing the work in San Francisco, with priority given to Bay Area-based filmmakers. There are grants in screenwriting, development and post-production ranging from $10-50K. / Due April 9, 2020
The Organizing and Leadership Academy (TOLA) Fellows: TOLA is an intensive training academy in the San Francisco Bay Area designed to teach community organizing and leadership. Taught by experienced community, business, educational and political leaders in California, the program includes classroom instruction and project-based learning, where the core focus of the fellowship is on the ground training in effective organizing skills and tactics. Each TOLA Fellow commits to a full-time organizer's schedule for 4 months. The program seeks candidates between the ages of 22 and 35 with an associate or baccalaureate degree, or relevant experience and is fully funded, offering a stipend of $2,500/month. / Due June 10, 2020
David Phillips Fellowships: Aimed at researchers wishing to establish their first independent research group undertaking a programme of excellent research in bioscience, these awards are for 5 years and include personal salary and a significant research support grant to enable fellows to establish their own independent research group. Up to 5 fellowships will be awarded at a value of up to £1 million (80% fEC). Applicants should have a PhD, at least 3 years of active postdoctoral research experience and a demonstrated upward career trajectory, but not hold, have held or had the offer of an academic position at Lecturer level. / Due June 11, 2020
Understanding Dynamic and Multi-Scale Systems Postdoctoral Fellowship Awards

: The Understanding Dynamic and Multi-Scale Systems program supports scholarship and research directed toward the development of theoretical and mathematical tools contributing to the science of complex, adaptive, nonlinear systems. The fellowship is a unique opportunity for students with complexity science training who are in the final stages of completing their PhD looking to make a significant change in direction for their first postdoctoral fellowship that will either be difficult or impossible without an external source of funding. The total amount of the fellowship is $200,000 to be expended in no less than 2 and no more than 3 years. / Due June 12, 2020
Epidemic Intelligence Service (EIS) Fellowship

: CDC's EIS program offers a unique opportunity to investigate disease outbreaks around the world while protecting people and saving lives. EIS officers are selected from among highly qualified applicants drawn to public health service and interested in practicing applied epidemiology. EIS officers may be assigned to work in the areas of infectious diseases, chronic diseases, injury prevention, environmental health, or occupational health, either at CDC, or at another federal agency, state, or local health department. The fellowship is for 2 years and includes an annual base salary of $67,840 plus other health and retirement benefits. / Due June 12, 2020
America Needs You Fellows Program: America Needs You helps first-generation college students, who are the first in their families to attend college, select, secure, and succeed in their careers. The Fellows Program is an intensive mentoring and training program where Fellows develop relationships with highly accomplished community and business leaders. ANY Fellows attend 28 full-day workshops over two years, receiving intense career development and leadership training. All Fellows are matched one-on-one with a young professional Mentor Coach dedicated to their personal and professional growth. Fellows earn a $2,500 professional development grant. / Due June 12, 2020
GSBI Accelerator Programs: The GSBI Accelerator program is a 10-month, mentored program for established social entrepreneurs who are looking to scale their businesses. Programs will coach, educate, and prepare fellows to better articulate mission, impact model, and business plans. Ideal candidates lead an existing for-profit, nonprofit, or hybrid enterprise, are a mid-stage enterprise (3+ years) ready for scale and investment and can develop innovative solutions to provide sustainable paths out of poverty with mentorship. Fellowships consist of 3 parts: online mentorship, in-residence mentorship and implementation – costs of program are covered for accepted fellows. / Due June 12, 2020
Energy Efficiency and Renewable Energy Science and Technology Policy Fellowships (SunShot Initiative Fellowships)

: EERE STP Fellowships are two-year opportunities for recent graduates and experienced scientists and engineers to participate in policy-related projects at DOE's Office of Energy Efficiency and Renewable Energy in Washington, D.C. There are three levels of Fellowships: Junior Fellows (Bachelor's), Fellows (Masters or PhD) and Senior Fellows (Masters or PhD). Fellows receive a salary starting at $47,684, $58,000, and $76,378 respectively, health benefits, travel assistance, and relocation allowance. SunShot applications are reviewed (and offers are made) twice per year with rolling application deadlines. / Due June 15, 2020
Bard Fiction Prize

: The Bard Fiction Prize was created to inspire and assist fledgling fiction writers, age 39 and younger, to strive for their artistic goals and offer a vibrant, creative atmosphere in an academic setting. Each year one fellowship is awarded to a promising, emerging American writer. In addition to a $30,000 stipend, the winning Fellow receives an appointment as writer in residence at Bard College for one semester, without the expectation that he or she teaches traditional courses. Fellows must give at least one public lecture during their fellowship. Candidates must be US citizens with a published book or novel. / Due June 15, 2020
RPB Medical Student Eye Research Fellowship

: The Medical Student Fellowship (MSF) encourages gifted medical school students to consider careers in eye research and allows them to take one year off from their studies to participate in a research project at an RPB-supported department of ophthalmology. RPB-supported Chairs may nominate a medical student prior to his/her third or fourth year of medical school. Only MD students are eligible; MD/PhD students are not eligible to apply. The award is $30,000. Two nomination deadlines per year. / Due June 15, 2020
The Smith Richardson Foundation Strategy and Policy Fellows Program

: The fellowship provides grants for scholars and policy thinkers on American foreign policy, international relations, international security, military policy, and diplomatic and military history. The purpose of the program is to strengthen the U.S. community of scholars and researchers conducting policy analysis in these fields. There will be at least three research grants of $60,000 each to enable the recipients to research and write a book. This program supports junior or adjunct faculty, research associates, postdocs who are engaged in policy-relevant research, and writing and think tank affiliates who are focused on U.S. strategic and foreign policy issues. / Due June 15, 2020
German-Israeli Journalists' Fellowship

: The German-Israeli Journalists' Fellowship is a travel and work fellowship for young journalists from Israel to spend a 2-month period in Germany. At the same time, the fellowship is being offered to journalists in Germany, who can apply to spend a 2-month period in Israel. The fellowship is intended to enable young journalists to familiarize themselves with political issues in Germany (or Israel) at an early stage of their career and raise awareness in aspects of German-Israeli relations in the future. The fellowship carries a single payment of 4,000 Euro per person to cover expenses throughout the project. / Due June 15, 2020
Helen Hay Whitney Foundation Postdoctoral Research Fellowships: The Helen Hay Whitney Foundation Postdoctoral Research Fellowships support early-career research training in all basic biomedical sciences. Candidates who hold, or are in the final stages of obtaining a PhD, MD, or equivalent degree and are seeking beginning postdoctoral training in basic biomedical research are eligible to apply for a fellowship. The Foundation accepts applications from candidates who have no more than 1 year of postdoctoral research experience and who have received their PhD in the last 2 years. The fellowship is for 3 years and starts fellows with a stipend of $54,000 a year plus additional research and dependent child allowances. / Due June 15, 2020
CHLI Global Leaders Internship and Fellowship Program: The fellowship is an opportunity for currently enrolled undergraduate and graduate from the United States and Puerto Rico, with a strong interest in the U.S. Hispanic community, to spend one semester (12-15 weeks) working with Congress and other respected corporations in Washington, D.C., and earn academic credit hours. Fellows work on project-based programs that provide hands-on experience working in public policy. The fellowship provides round-trip airfare, lodging, books and research expenses, a monthly transportation stipend, and a $2,000 living stipend. Candidates must be U.S. citizens or permanent residents. / Due June 15, 2020
Maine Artist Fellowship

: Maine Artist Fellowships are awarded annually to recognize artistic excellence and advance the careers of Maine artists. Fellowships are merit-based awards that are informed by the applicant's work as documented through materials included in the application. Artists in literary, performing, traditional and visual arts, as well as film and crafts, are invited to apply. Applicants must currently reside in Maine and be 25 years of age or over at the time of the application deadline. The award is for $5,000 and can be used at the artist's discretion to cover living expenses or project costs. / Due June 18, 2020
DAAD Short Term Lectureship

: The DAAD Short Term Lectureship program facilitates the process of hosting German guest lecturers in North America. Its goal of sharing the talents of highly qualified German scholars with Canadian and US universities aims to promote academic activity in specialized fields, fill curricular gaps, or act as a stimulus for teaching and research. Thus this program is open to all academic disciplines. Applications are accepted on a rolling basis and reviewed four times a year. They must be received in Bonn at least ten weeks prior in order to be reviewed on a particular date. / Due June 19, 2020
Surge Fellowship: The Surge Fellowship is a one-year program for 20-25 emerging leaders of color in education. The Institute identifies and accelerates promising education talent of color to enhance their expertise and aptitude, empowering them to transform the education ecosystem. The fellowship focuses on executive skill development, individual leadership development, education policy, team building, and communication and navigation. Fellowships are available for Chicago and Bay Area residents who work in education or other youth-serving roles, and who have a minimum of 6 years of work experience. / Due June 19, 2020
Teach For Nigeria: The Teach for Nigeria Fellowship program is a 2 year full-time paid commitment in which we place the most outstanding graduates and professionals to teach in Nigeria's underserved schools in low- income communities. Teach for Nigeria is looking for individuals with varied levels of experience including recent graduates, working youth, experienced professionals and entrepreneurs. To apply, you must be a Nigerian citizen, hold a minimum of a Bachelor's degree and be younger than 35. / Due June 19, 2020
Eugene C. Pulliam Fellowship for Editorial Writing

: The Pulliam Fellowship awards $75,000 to an outstanding editorial writer or columnist to expand their journalistic horizons and knowledge of the world. The annual award can be used to cover the cost of study, research and/or travel in any field. Candidates must hold a part-time or full-time editorial writing or columnist position at a news publication in the United States and have at least 3 years relevant work experience. Fellows must publish their work in the form of editorials and other writings, including books, within 18 months of receiving the fellowship. / Due June 20, 2020
© Victoria Johnson 2020, all rights reserved.