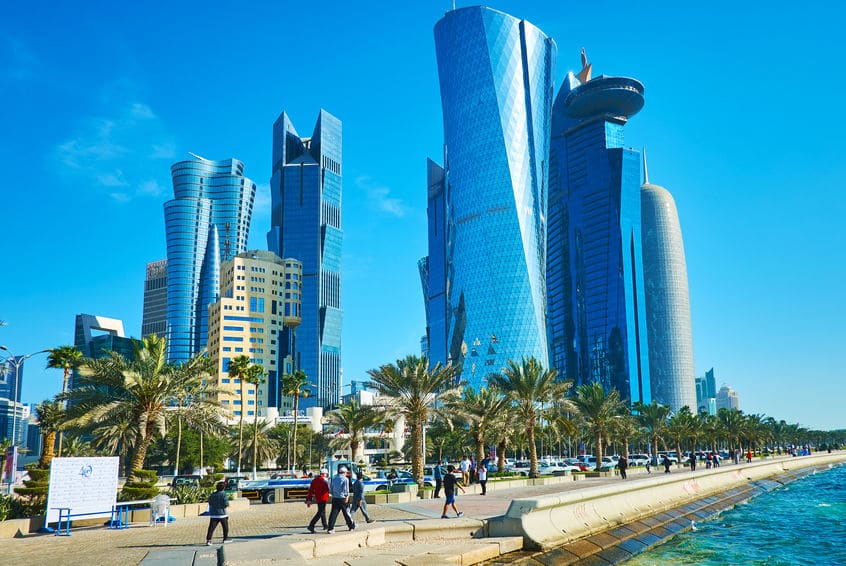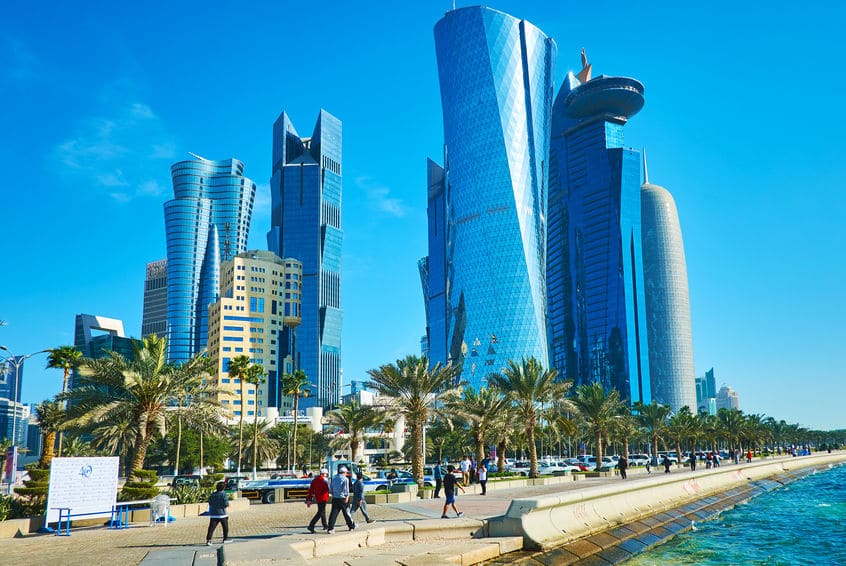 You've got 8 weeks to apply! This week's fellowships list includes opportunities in food justice, journalism, cancer research, American history, public service, and economics. There are programs for Ph.D. scholars, social entrepreneurs, and more. Apply now!
Not ready to apply this year? Click the links to bookmark these fellowships to your ProFellow account.
Upcoming Fellowship Deadlines: March 15 – 21, 2020
Carvalho International Research Fellowship

: The Government Accountability Project (GAP) is offering a three-month fellowship in summer to research issues related to corruption and/or illegality and whistleblowing at the international level. Eligible candidates include faculty members with a current teaching/research position at a Washington, DC area college or university in the social sciences, who will conduct quantitative and/or qualitative research on the topics identified above. Doctoral candidates will be considered eligible. The Fellow will be paid a stipend of $15,000 over a period of 12 weeks. / Due March 15, 2020
Hansen Leadership Institute: This summer fellowship is an opportunity for international and U.S. students to build leadership skills and better cultural understanding to help form a more peaceful future. Fellows receive hands-on training in team-building, public speaking, negotiation, mediation and working together to solve international problems. Leadership training includes meeting with political and business leaders to learn real world skills and how to implement these skills at home after the program. The program is located in San Diego, CA and open to international and U.S. undergraduate and master's students aged 20-25. Non-U.S. citizens: January deadline; U.S. citizens: March deadline. / Due March 15, 2020
Zuckerman Postdoctoral STEM Scholars Program: The Mortimer B. Zuckerman Stem Leadership Program attracts high achieving postdoctoral scholars from premier universities in the United States to do research at one of seven Israeli universities. Once they complete their research, many Zuckerman postdocs are expected to accept faculty positions at top North American universities, weaving a network of academic collaboration and goodwill that will greatly benefit US Israeli scientific cooperation. Postdoctoral scholarships are for up to two years for $52,000 per academic year and applicants must hold a PhD degree from a premier university. / Due March 15, 2020
Australia to USA Fellowship Program

: The Association awards Fellowships at the graduate (Masters, PhD or post-doctoral) level of up to US$40,000 each year. Fellowships are available for Australians who will benefit from doing advanced research or study in the fields of business, science, technology, medicine, engineering and sustainable development in the United States. Applicants must make their own arrangements for university affiliation and have a confirmed placement by the time the Fellowship is awarded. Applicants must be Australian citizens or permanent residents of Australia doing research or studying at the graduate level – Masters, PhD or post-doctoral. Applicants may already be in the U.S. at the time of application. / Due March 15, 2020
Frédéric Bastiat Fellowship

: The Frédéric Bastiat Fellowship is a one-year, competitive fellowship program awarded to graduate students attending master's, juris doctoral, and doctoral programs in a variety of fields including economics, law, political science, and public policy. The aim of this fellowship is to introduce students to the Austrian, Virginia, and Bloomington schools of political economy as academic foundations for pursuing contemporary policy analysis. The total award of up to $5,000 includes a stipend and travel and lodging to attend colloquia hosted by the Mercatus Center. Bastiat Fellows are eligible to apply for conference and research support. / Due March 15, 2020
Atlantic Council Millennium Fellowship

: The Millennium Fellowship is open to rising leaders and innovators around the world (age 35 and younger) committed to achieving transformational change in their communities, countries, and professional fields with a global impact. The fellowship is a two-year program. Throughout the fellowship and beyond, fellows will join a global network of outstanding peers, have unparalleled opportunities to meet with world leaders at flagship Atlantic Council events, go behind the headlines to discover issues at the cutting-edge of key global trends, and lead the debate on the issues that will shape the 21st century. Fellows commit to attending one global conference each year as well as one international study tour focused on a key global challenge. Fellows pay annual dues but all travel is fully funded. / Due March 15, 2020
Adam Smith Fellowships

: Adam Smith Fellowships are awarded to graduate students attending PhD programs in a variety of fields including economics, philosophy, political science, and sociology. Smith Fellows spend three weekends during the academic year and one week during the summer in residence at George Mason University participating in workshops and seminars on the Austrian, Virginia, and Bloomington schools of political economy. The total award of up to $10,000 includes a quarterly stipend and travel and lodging to attend colloquia hosted by the Mercatus Center. / Due March 15, 2020
QuEST Fellowship

: QuEST's mission is to build a peaceful and sustainable world by empowering young adults to act as agents of social change and social service during a year of service. Fellows live together cooperatively and commit to a year of voluntary simplicity. Participants are placed with a local social change and social service organization for the duration of the year. QuEST pays for rent, utilities, bus passes, a health care expense fund, and a shared budget for house food. Agencies pay a $125 monthly stipend directly to the Fellow. Fellows also receive $125 for personal enrichment, and the interest that accumulates on Fellows' student loans during their service year is paid. Upon completion of the program, each fellow receives a $1000 exit stipend and may be eligible for a $500 short-term, interest-free loan. / Due March 15, 2020
Hodson Trust-John Carter Brown Fellowship

: The Hodson-Brown Fellowship supports work by academics, independent scholars and writers working on significant projects relating to the literature, history, culture, or art of the Americas before 1830. Candidates with a U.S. history topic are strongly encouraged to concentrate on the period prior to 1801. The fellowship is also open to filmmakers, novelists, creative and performing artists, and others working on projects that draw on this period of history. The fellowship award supports two months of research and two months of writing. The stipend is $5,000 per month for a total of $20,000, plus housing and university privileges. / Due March 15, 2020
Food and Farming Journalism Fellowships

: Aimed at early and mid-career journalists, the Fellowship presents an opportunity to report ambitious longform stories on the full range of subjects under the rubric of food systems: agricultural and nutritional policy, the food industry, food science, technology and culture, farming, agriculture and the environment (including climate change), global trade and supply chains, food system security and public health. We will award 10 early and mid-career journalists $10,000 to travel and report these stories. The fellowship is open to both print and audio journalists. / Due March 15, 2020
Oskar Morgenstern Fellowship

: The Mercatus Center at George Mason University is offering a one-year fellowship program for PhD scholars to study quantitative and empirical techniques in Austrian, Virginia, and Bloomington schools of political economy. Fellows attend colloquia for two weekends during the academic year and three days during the summer, focusing on the three schools of economy. Research funding is available upon application in addition to a $7,000 stipend for each fellow. / Due March 15, 2020
America Needs You Fellows Program: America Needs You helps first-generation college students, who are the first in their families to attend college, select, secure, and succeed in their careers. The Fellows Program is an intensive mentoring and training program where Fellows develop relationships with highly accomplished community and business leaders. ANY Fellows attend 28 full-day workshops over two years, receiving intense career development and leadership training. All Fellows are matched one-on-one with a young professional Mentor Coach dedicated to their personal and professional growth. Fellows earn a $2,500 professional development grant. / Due March 15, 2020
CivicSpark AmeriCorps: CivicSpark is a Governor's Initiative AmeriCorps program in California dedicated to building capacity for local governments to address climate change, water, and land-use needs. Fellows have the opportunity to gain valuable experience in their field, build office professional skills, and develop a strong network, while creating a lasting impact in their service community during their 11 months of service. The program offers two fellowship tracks: CivicSpark Climate (50 Fellows) and CivicSpark Water (20 Fellows). Fellows receive a $16,000+ living allowance (before taxes) spread evenly over 11 months; Segal Education Award of $5,815 at the completion of service; and health insurance, among other benefits. / Due March 15, 2020
AIFS Summer Institute at Shakespeare's Globe Theatre: The Fulbright Commission American Institute for Foreign Study (AIFS) Summer Institute at Shakespeare's Globe Theatre in London is a three-week cultural and academic program for US college freshman and sophomores. This program focuses on both acting and understanding Shakespeare texts. Students' studies are supplemented by workshops focusing on combat and sword play, movement, dance and design. Students will also have the opportunity to watch performances and take part in a question and answer session with the Globe actors. Travel expenses, tuition and fees and food and lodging are provided. / Due March 15, 2020
Repair the World Fellowship: Repair the World is an 11-month fellowship in which fellows (age 21-26) work with 1 to 3 non-profits addressing issues in hunger or education, and serve as a capacity builder through volunteering and recruiting the Jewish community and others to volunteer as well. Fellows receive training in a variety of skills including group facilitation, data analysis, public speaking and community engagement while learning about Jewish approaches to social justice. Fellowships are available in Detroit, Miami, New York, Philadelphia or Pittsburgh and include housing, health insurance and a stipend of $600 a month. Priority deadline in January. / Due March 16, 2020
Mellon/ACLS Public Fellows Competition for Recent PhDs: The ACLS Public Fellows program allows PhDs to gain valuable, career-building experience in fields such as public policy, international aid, conservation, arts and culture, and digital media. The program will place up to 22 recent PhDs from the humanities and humanistic social sciences in two-year positions at partnering organizations in government and the nonprofit sector. Fellows will participate in the substantive work of these organizations and receive professional mentoring. Fellows receive a stipend of $65,000 per year, as well as individual health insurance. Applicants must possess US citizenship or permanent resident status and have a recent PhD in the humanities or humanistic social sciences. / Due March 16, 2020
Baltimore Community Fellowships: The Baltimore Community Fellowships program seeks dynamic activists and social entrepreneurs interested in implementing projects that address problems in underserved communities in Baltimore city. Fellowship awards are in the amount of $60,000 over 18 months. Fellowships are for initiatives that take place in Baltimore City. Applicants may come from any field, including—but not limited to—business, management, the arts, law, medicine, education, architecture, and engineering. Individuals from underserved communities and people of color are strongly encouraged to apply. / Due March 16, 2020
C. Lowell Harriss Dissertation Fellowship Program: The annual C. Lowell Harriss Dissertation Fellowship Program invites applications from doctoral students, mainly at U.S. universities, who are writing theses in fields that address the Institute's primary interest areas in valuation and taxation, planning, and related topics. Fellowships of $10,000 each support development of a thesis proposal and/or completion of thesis research. / Due March 16, 2020
Work First Fellowship

: The Work First Fellowship connects young professionals with the opportunity to have a direct impact on urban poverty. Fellows work one-on-one with individuals living below the poverty level to help them find employment and get back on their feet, while also conducting policy research on effective job placement programs. This service year combines direct support to the needy while also reviewing public policy that shapes the lives of their clients. Fellows receive $40,000/calendar year salary rate plus benefits. An additional $5,000 award is available to eligible Fellows upon successful completion of each Fellow's individual research project. Start date in June. / Due March 16, 2020
Fellowship in Global Journalism: Each year, the University of Toronto selects 15 outstanding people from around the world with specialist knowledge of their discipline for an 8-month fellowship. Applicants must have a graduate degree, or professional degree, or a few years' work experience in their discipline; have strong communications instincts; and are hungry to cover their disciplines as journalists in all platforms including print, on-line, broadcast and radio, full-time or part-time. Prior experience as a journalist is NOT necessary, but some specific qualities are. Fellows graduate with a Certificate in Global Journalism. Fellowship provides $20,000 towards tuition. / Due March 16, 2020
Damon Runyon Fellowship

: The Damon Runyon Cancer Research Foundation encourages all theoretical and experimental research relevant to the study of cancer and the search for cancer causes, mechanisms, therapies and prevention. Candidates, already holding a PhD, must apply for the fellowship under the guidance of a sponsor—a scientist (tenured, tenure-track or equivalent position) capable of providing mentorship to the fellow. 4-year fellowships are contingent upon satisfactory progress reports. Base stipend of $52k plus additional funding for expenses are provided. / Due March 16, 2020
Woodrow Wilson Teaching Fellowships: For high-achieving candidates who show promise as teachers—including graduating college seniors, recent graduates, and mid-career or second-career professionals—the highly selective Woodrow Wilson Teaching Fellowship offers a prestigious gateway to careers in teaching to qualified individuals. Funded through several foundations and state governments, the initiative provides $32,000 fellowships to complete an intensive, clinically-based master's program at participating universities. In return, Fellows commit to teach for at least three years in a high-need secondary urban or rural school in the state where they complete their master's degree and obtain teacher certification. Programs offered in Indiana, New Jersey, and Georgia. / Due March 16, 2020
Insight Data Science Fellows Program: Insight is an intensive, seven week postdoctoral training fellowship that bridges the gap between academia and a career in data science. Based in Silicon Valley, New York City, Boston, Seattle, as well as a growing network across the country, the program enables scientists to learn the industry-specific skills needed to work in the growing field of big data at leading companies. The program includes a full tuition scholarship for all accepted students and living stipends are also available to help cover costs while attending. International applicants are welcome but must obtain a visa to stay in the U.S. for the duration of the program. / Due March 16, 2020
Jacobs Foundation Research Fellowship Program: Jacobs Foundation Research Fellowships support highly talented and innovative young scholars and mid-career researchers working on child and youth development as they advance their research, which will improve the development and living conditions of children and youth. Scholars who engage in interdisciplinary work on individual development and learning of children and youth, and who seek to combine genetic, epigenetic, neurobiological, behavioral and social levels of analysis, are particularly encouraged to apply. Grants support the fellow for 3 years and additional workshops and networking opportunities are available. / Due March 16, 2020
McKnight Visiting Composers Residency Program: The American Composers Forum will select up to two composers to design and produce their own residencies in Minnesota. Applicants from the full range of musical styles and a diverse pool of artists whose work demonstrates strong artistic merit are encouraged to apply. Visiting composers should expect to spend approximately 40 days in Minnesota, working on projects with a Minnesota community—or communities—of their choosing. The award is for $10,000 and projects are expected to be completed within 18 months of receiving the award. / Due March 17, 2020
Challenge Detroit Fellowship: Challenge Detroit brings together individuals of various intellects and backgrounds from across the country to make a positive contribution in Detroit by working with area companies, non-profits and cultural institutions. Fellows receive work placements at industry leading host companies and nonprofits, a $38,000 annual salary (+ benefits typical of the host company), and participate in strategic, intellectually-based, partner projects with area non-profits and a leadership development program. / Due March 17, 2020
Social Entrepreneur Fellow: ProFellow.com is the world's leading online resource for information on professional and academic fellowships. ProFellow's mission is to make funding opportunities easier to find and to share advice on the competitive application process. During the 6-month fellowship, the Social Entrepreneur Fellow will have the unique opportunity to learn first-hand the mechanics of building and sustaining a social enterprise and will contribute to ProFellow's impact through a project of your own design. This fellowship is a paid, full-time, contract position that can be done remotely, anywhere in the world. / Due March 18, 2020
Qatar Scholarship Program

: This program offers Arabic language students from the U.S. who have already developed their Arabic at the intermediate and advanced levels the opportunity to master their skills in an intensive Arabic language program at Qatar University in Doha for an entire academic year. The scholarship includes tuition, room and board, RT airfare, local transportation and books. All applicants must apply directly through Qatar University. / Due March 19, 2020
William Randolph Hearst Endowed Fellowship for Minority Students: The Aspen Institute Program on Philanthropy and Social Innovation (PSI) in Washington, DC offers the William Randolph Hearst Endowed Fellowship to one student three times annually. Candidates for this fellowship are highly motivated graduate or undergraduate students from underrepresented communities of color. The fellow must be able to work as an intern for 12-15 weeks in the Washington, DC office of the Aspen Institute during the academic semester in which the fellowship is awarded. Fellows will be compensated on an hourly basis in the fall, spring and summer. / Due March 19, 2020
Young Leaders Program

: The French-American Foundation is offering a two-year program for French and American professionals between the ages of 30 and 40. Alternating between the US and France, the fellows spend five days together (each year) discussing issues of common concern, meeting with local and global specialists, and getting to know one another. The Foundation covers Young Leaders' travel and lodging expenses for both meetings. Applicants are mid- or late- career professionals from every possible background, whose common link is their passion about forging bonds to influence the common good. / Due March 20, 2020
Prakriti Research Fellowship: The Prakriti Research Fellowship is a grant program for nature conservation with a focus on creating a tangible long-term impact on nature conservation in India. The project has a maximum length of one year. Maximum of ₹ 2 lakh per project. One candidate/organization can apply for one fellowship only. Eligible applicants are independent researchers and individuals in small NGOs, and must be an Indian citizen. Funding is dependent on project type and length. / Due March 20, 2020
MDRC Gueron Scholar Doctoral Fellowship: This summer fellowship is for doctoral candidates who are pursuing independent, self-directed research on economic and social problems affecting low-income Americans. Any student enrolled in a doctoral program in economics, psychology, sociology, child development, child welfare, family relations, criminal justice, education, public policy, or related fields are eligible. The goal of the program is to provide opportunities for graduate students to gain exposure to social policy research, understand employment options beyond the academic and public sectors, and get the advice and support of MDRC's staff in completing their dissertations. The fellowship offers a stipend of up to $5,000. / Due March 20, 2020
NIF/Shatil Social Justice Fellowship: The NIF/Shatil Social Justice Fellowship is a 10-month immersive experience in Israel, where fellows work on cutting-edge social justice issues alongside veteran activists. Fellows spend four days per week working on the front lines of social change in Israel at a premiere Israeli social change organization. In addition to monthly seminars, fellows will learn about coalition and movement building from experts. Living expenses are covered by a stipend. Fellows should have strong Hebrew language skills or proficiency in Arabic. / Due March 20, 2020
NGA Visiting Senior Fellowships

: Paul Mellon and Ailsa Mellon Bruce Visiting Senior Fellowships are intended to support research in the history, theory, and criticism of the visual arts (painting, sculpture, architecture, landscape architecture, urbanism, prints and drawings, film, photography, decorative arts, industrial design, and other arts) of any geographical area and of any period. Fellowships are for full-time research, and scholars are expected to reside in Washington, DC, and participate in lectures, colloquia, and informal discussions that complement the fellowship program. The program length is for 2 months and includes housing and stipend of $6-8K. / Due March 21, 2020
Urban Leaders Fellowship: The Urban Leaders Fellowship is a 7 week paid summer fellowship for early- to mid-career professionals who are already leaders in their own right and are looking to accelerate their leadership through fellowship with a focus on policy and practice. Fellows work half-time on high-level policy projects with an elected official and half-time alongside partner organizations in cities across the country. We work in 9 cities: Atlanta, Dallas, Denver, Indianapolis, KCMO, Nashville, New Orleans, Oakland, and Washington, D.C. Fellows receive a base stipend of $2,500. Three deadlines. / Due March 21, 2020
© Victoria Johnson 2020, all rights reserved.