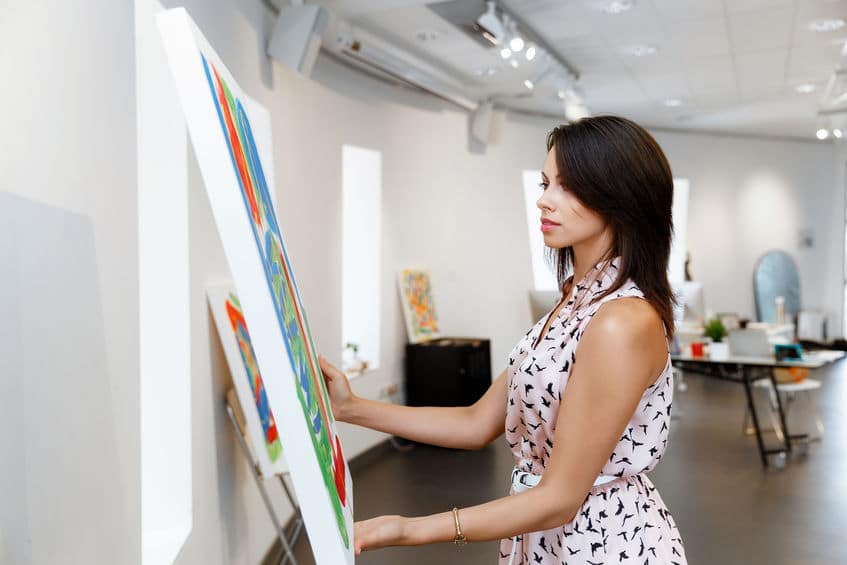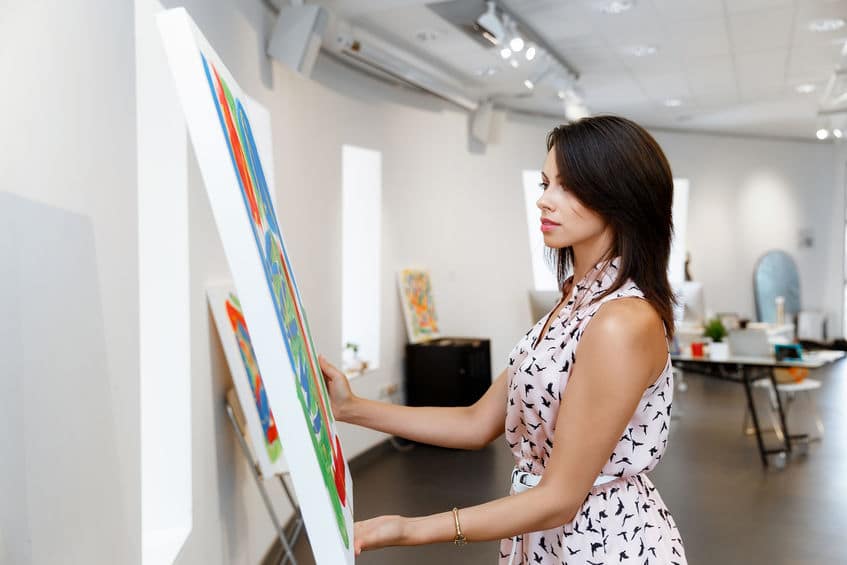 This week includes a diverse list of upcoming fellowship in various disciplines, locations, and career-levels. You could conduct research around the world, including places like Norway, Germany, France, and many locations in the United States. There are also opportunities for hands-on experience in teaching, art history, public policy and service, journalism, and law. Apply now!
Not ready to apply this year? Click the links to bookmark these fellowships to your ProFellow account.
Upcoming Fellowship Deadlines: March 21 – April 3, 2021
Future Leaders in Action (FLIA) Fellowships:

For up to 13 weeks over the spring, summer, or fall, Future Leaders in Action ("FLIA") places fellows, emerging social sector leaders in youth-oriented nonprofit organizations to develop or implement enrichment programs which cultivate their leadership skills. Fellows work full-time, on-site with a partner on an enrichment program that focuses on one of the following areas: advancing skills for success, promoting public health and protecting the environment. There are fellowships available in New York, Portland and Iowa and past partners have included Boys & Girls Clubs, the Fiver Children's Foundation, Big Brothers Big Sisters and other health-related organizations. / Due March 21, 2021
Sir Henry Dale Fellowship: This fellowship is for outstanding post-doctoral scientists wishing to build their own UK-based, independent research career addressing an important biomedical question. Grants support research ranging from the molecules and cells vital to life and their role in the global spread of disease, to clinical and public health research seeking to improve the quality of healthcare. It can be based in the laboratory, clinic or field, and may involve experimental or theoretical approaches. PhDs with significant postdoctoral research experience are invited to apply. / Due March 21, 2021
Venture Fellow Program: The Venture Fellow Program provides alumni of our universities exposure to venture capital. It is an educational opportunity that makes a meaningful impact on career acceleration and trajectory. Fellows will experience the entire lifecycle of a venture fund: raising capital, investor relations, deal sourcing, diligence, and making investments. No prior experience in venture capital is required. Fellows receive professional training, ongoing and regularly scheduled mentorship, and a completely unique, hands-on venture capital experience. The fellowship is for 1 year and can be done remotely. / Due March 21, 2021
John D. Solomon Fellowship for Public Service: The New York City Office of Emergency Management is accepting applications for the John D. Solomon Fellowship for Public Service. Fellows will complete a nine-month, paid fellowship in a New York City government agency or nonprofit focusing on emergency management. Graduate students in the fields of emergency management, public safety, journalism, social work, law, or a related field are eligible. For further eligibility requirement and to learn more about participating agencies, visit the fellowship website. / Due March 22, 2021
Equal Justice America Legal Service Fellowships

: Equal Justice America is pleased to offer fellowships of up to $4,000 to students at select law schools in the U.S. who work full-time during the summer for organizations providing direct civil legal assistance for the poor. Interning under the supervision of experienced attorneys, fellows provide crucial assistance to low-income clients struggling through the complexities of the civil justice system. Law students must secure a full-time (minimum 35-40 hours per week) placement for at least 10 weeks at a non-profit organization providing direct civil legal services to the poor. Placements can be anywhere in the United States. / Due March 24, 2021
Fulbright Teachers for Global Classrooms Program (TGC): The Fulbright Teachers for Global Classrooms Program (Fulbright TGC) is a year-long professional development opportunity for U.S. elementary, middle, and high school teachers to develop skills for preparing students for a competitive global economy. Fulbright TGC equips teachers to bring an international perspective to their schools through targeted training, experience abroad, and global collaboration. The fellowship includes an online professional development course, a Global Education Symposium held in Washington, DC, and a 2 to 3-week international field experience, working with another country's education system. / Due April 24, 2021
Mobility Grant for Norwegian Language and Literature

: Mobility Grant for Norwegian Language and Literature shall facilitate shorter study/research stays in Norway for foreign students. The grant must be used for fieldwork in Norway in connection with the thesis for a Master or PhD in Norwegian language and/or Norwegian literature.  The scholarship is awarded for study stay of 1-3 months at a Norwegian higher education / research institution. The grant will cover expenses in connection with the research stay in Norway. The grant is currently NOK 10 092 per month. Fieldwork in one of the three northernmost counties in Norway will in addition imply an extra travel grant of NOK 1,000.  Grants for travel to and from Norway are not awarded. / Due March 25, 2021
SEE Independent Professionals Project Initiative: The Eurasia Foundation's US-Russia Social Expertise Exchange (SEE) "Independent Professionals Project Initiative" is open to individuals from the U.S. and Russia who are interested in implementing bilateral projects focused on (1) Community Engagement and Volunteerism (2) Social inclusion of people with disabilities (3) Social entrepreneurship (4) Youth Engagement and Mentorship. Competitively selected candidates travel to an organization in the host country for 14 to 21 days to conduct activities related to their proposed project and will implement follow-up activities after returning to their home country. Independent professionals are strongly encouraged to have at least a working proficiency with both the English and Russian languages. / Due March 28, 2021
DAAD Short Term Lectureship

: The DAAD Short Term Lectureship program facilitates the process of hosting German guest lecturers in North America. Its goal of sharing the talents of highly qualified German scholars with Canadian and US universities aims to promote academic activity in specialized fields, fill curricular gaps, or act as a stimulus for teaching and research. Thus this program is open to all academic disciplines. Applications are accepted on a rolling basis and reviewed four times a year. They must be received in Bonn at least ten weeks prior in order to be reviewed on a particular date. / Due March 29, 2021
University Innovation Fellowship: The Office of University Initiatives (UI) Fellowship in University Innovation is a 13-month program at ASU designed to engage talented early- and mid-career professionals from across the nation in big ideas and real program building processes. During the fellowship, fellows leverage the principles of Design Thinking to advance the New American University model. The fellowship is a full-time position (40+ hours per week) with a competitive salary of $50,000-$65,000 plus benefits. Applicants must have completed any graduate program within the last 5 years; are authorized to work in the United States; and are able to commit for the entire duration of the program. Check for priority deadline.  / Due March 29, 2021
CivicSpark AmeriCorps

: CivicSpark is a Governor's Initiative AmeriCorps program in California dedicated to building capacity for local governments to address climate change, water, and land-use needs. Fellows have the opportunity to gain valuable experience in their field, build office professional skills, and develop a strong network, while creating a lasting impact in their service community during their 11 months of service. The program offers two fellowship tracks: CivicSpark Climate (50 Fellows) and CivicSpark Water (20 Fellows). Fellows receive a $16,000+ living allowance (before taxes) spread evenly over 11 months; Segal Education Award of $5,815 at the completion of service; and health insurance, among other benefits. / Due March 30, 2021
Austrian Marshall Plan Foundation Fellowships in Central European Studies

: The Austrian Marshall Plan Foundation Fellowships enable outstanding scholars to conduct research on important issues related relations between Central Europe and the United States at the Woodrow Wilson International Center for Scholars in Washington, D.C. Applicants must have a doctorate or be at the post-doctorate level. Fellowship for a nine 9 month period, each fellow will enter into a research assignment with the Austrian Marshall Plan Foundation and will receive a monthly stipend of up to $6,667. / Due March 30, 2021
Freeman Awards for Study in Asia: The Freeman-ASIA program is designed to support U.S.-based undergraduates with demonstrated financial need who are planning to study abroad in East or Southeast Asia. The program's goal is to increase the number of U.S. citizens and permanent residents with first-hand exposure to and understanding of Asia and its peoples and cultures. Funding is available to assist the recipient with the cost of the study abroad program and related expenses, including airfare, basic living costs, local transportation, books, etc. Awards range from $3K-7K depending on length of study. / Due March 30, 2021
Jewish Service Corps: Every year, Avodah recruits young adults ages 21-26 from across the United States to spend a year in our Jewish Service Corps working at leading nonprofits in Chicago, New Orleans, New York, and Washington, DC. Our Corps Members live together and learn together in a supportive, pluralistic community at the crossroads of social activism and Jewish life. The placement organization will pay you a monthly stipend, a portion of which is paid to Avodah to cover basic housing costs like rent and utilities. / Due March 30, 2021
TNTP Teaching Fellows: TNTP Teaching Fellows is a rigorous alternative certification program that recruits and trains talented career changers and recent college graduates to be outstanding teachers in high-need schools across the country. You choose where you want to teach, with programs in Baltimore, Indianapolis, New Orleans, and Nevada. After successfully completing summer training and securing a teaching position at a local school, you will begin teaching full-time, earning a full teacher's salary. Throughout the year, you will receive personalized coaching. / Due March 30, 2021
CivicSpark AmeriCorps: CivicSpark is a Governor's Initiative AmeriCorps program in California dedicated to building capacity for local governments to address climate change, water, and land-use needs. Fellows have the opportunity to gain valuable experience in their field, build office professional skills, and develop a strong network, while creating a lasting impact in their service community during their 11 months of service. The program offers two fellowship tracks: CivicSpark Climate (50 Fellows) and CivicSpark Water (20 Fellows). Fellows receive a $16,000+ living allowance (before taxes) spread evenly over 11 months; Segal Education Award of $5,815 at the completion of service; and health insurance, among other benefits. / Due March 30, 2021
Millennium Fellowship: The Millennium Fellowship is a semester-long leadership development program that happens on university campuses located around the world. Fellows will work together with a cohort of other undergraduate classmates to create sustainable initiatives that produce social good. Leadership training is a key component of the fellowship and fellows will put their newly learned skills into practice immediately as they design projects that are meant to have a social impact from the beginning. Fellows will have access to a global network of other alumni and can continue working on meaningful projects well after their graduation. Application are reviewed on a monthly basis. / Due March 31, 2021
Epidemiology Elective Program: The Epidemiology Elective Program (EEP) introduces medical and veterinary students to applied epidemiology, public health, and global health through hands-on experience and mentorship by CDC subject matter experts. This program offers 6- or 8-week rotations largely based at CDC in Atlanta, Georgia. Fellows are currently enrolled in a U.S. accredited medical or veterinary school and have completed 2 years of coursework. Every effort is made to place students in an assignment that provides leadership experience that aligns with their career goals and preferred public health topic area. Most schools award course credit for participation in EEP. / Due March 31, 2021
Ignited Summer Fellowship Program

: Ignited (formerly IISME) offers research and industry-based professional development opportunities for K-16 teachers in Alameda, Contra Costa, Marin, San Francisco, San Mateo, Santa Clara, Santa Cruz, and Solano Counties. The program places eligible K-16 teachers of all subjects into high-performance work sites for the summer. Teachers work full-time for 8 weeks, complete a project for their sponsors, and are paid $9,000. Teachers also spend approximately 10% of their paid time focusing on how they will transfer their Fellowship experience back to their students. Applications are accepted until all positions are filled but it is highly recommended that you apply before March. / Due March 31, 2021
Island Fellows Program: The Island Fellows Program places college and master's degree graduates in Maine's coastal and year-round island communities for one to two years. Fellowships provide a unique opportunity for recent graduates to apply their skills and gain experience helping to build sustainability within these communities alongside an Island or remote coastal organization. Fellows receive $12/hour, paid vacation and time off, professional development, in-community housing, utilities, and internet provided and health insurance. / Due March 31, 2021
Advanced Leadership Initiative

: Through the Advanced Leadership Initiative, Harvard is seeking to tap the experience of a socially conscious generation of leaders and help redirect and broaden their skills to fill critical leadership gaps in solving major social issues. Each year, a select group of Fellows from diverse sectors with a track record of achievement and accomplishment come to Harvard to transition from their primary income-earning careers and prepare for their next phase plan as change agents for society. ALI provides support commensurate with AL Fellows' status and stage of life, including shared office suite space, provision for spouse or partner to enroll in AL Partner Program, and special invitations to join other Harvard events. 4 deadlines for expression of interest each year. / Due March 31, 2021
SREB-State Doctoral Scholars Program

: The program's goal is to produce more minority Ph.D. students who seek careers as faculty on college campuses. The Doctoral Scholars Program provides multiple layers of support including financial assistance, academic/research funding, career counseling and job postings, scholar counseling and advocacy, a scholar directory for networking and recruiting, invitation to the annual Institute on Teaching and Mentoring, and continued early career support. The fellowship is open to minorities pursuing a Ph.D. who are a U.S. Citizen or have permanent U.S. residency. / Due March 31, 2021
Gandhi Fellowship Program

: The Gandhi Fellowship Program is a two-year Fellowship program for talented youngsters from India's top colleges. As a catalyst for school change, each fellow brings change in 5 schools by being a resource person for the school principals and by potentially impacting the lives of 1,000 children. Fellows assist teachers and identify when and where Headmasters (Principals) need extra support. You shall be entitled to an all-inclusive monthly grant of Rs. 14,000, a fixed monthly phone allowance of Rs. 600 and rent-free accommodation and other allowances as applicable. / Due March 31, 2021
Zuckerman Postdoctoral STEM Scholars Program

: The Mortimer B. Zuckerman Stem Leadership Program attracts high achieving postdoctoral scholars from premier universities in the United States to do research at one of seven Israeli universities. Once they complete their research, many Zuckerman postdocs are expected to accept faculty positions at top North American universities, weaving a network of academic collaboration and goodwill that will greatly benefit US Israeli scientific cooperation. Postdoctoral scholarships are for up to two years for $52,000 per academic year and applicants must hold a PhD degree from a premier university. / Due March 31, 2021
Zuckerman Israeli Postdoctoral STEM Scholars Program

: The Mortimer B. Zuckerman Stem Leadership Program attracts Israel postdoctoral scholars to study at an American university of research institute. Once they complete their research, Zuckerman postdocs create a network of academic collaboration and goodwill that will greatly benefit US Israeli scientific cooperation. Postdoctoral scholarships are for up to two years for $20,000 USD per academic year plus travel expenses and applicants must hold a PhD degree from one of the four participating universities (The Hebrew University of Jerusalem, Technion‑Israel Institute of Technology, Tel Aviv University, or the Weizmann Institute of Science). / Due March 31, 2021
JAARS Fellows

: JAARS is a multidisciplinary team of problem-solvers who are committed to the belief that people's lives and communities are transformed as they experience God's Word in their own language. JAARS Fellows is an 11-month, merit-based, professional opportunity providing entry into fellows' first career position. Fellows join staff in key positions and receive a spiritual and personal mentor as well as life skills training, intercultural communication development and a bi-weekly stipend. Fellows must be biblical Christ-followers, value global ministry, have completed accredited post-secondary degrees and be at least 18 years old. / Due March 31, 2021
Blossom Hill Foundation Fellowship: Blossom Hill offers fellowships to social entrepreneurs who have developed an innovative approach, program, or product that positively impacts war-affected Middle Eastern communities, either in-country or displaced due to conflict. These solutions are spearheaded by individuals who hail from the region or are deeply connected to the Middle East. Fellowships are up to $50,000 a year and are renewable on a yearly basis depending on assessment and evaluation of the project's impact. / Due March 31, 2021
Hector Fellow Academy Doctoral Awards: At the Hector Fellow Academy in Germany ambitious young scientists get the opportunity to realize a self-developed research project under the supervision of a Hector Fellow. The Hector Fellow Academy funds several PhD positions for national and international Master graduates each year. The core of each application is the submission of an innovative and self-developed research proposal. The applicants will spend three years working on it at the home university of their supervising Hector Fellow. In addition to their salaried position, Hector Fellow Academy doctoral students receive €15,000 per year for material expenses. / Due March 31, 2021
Bhumi Fellowship: The Bhumi Fellowship is a two-year, paid, fulltime fellowship for young graduates to work on whole school transformation in Chennai, India. The program is designed to develop educational change makers to lead the next movement in the public education system. Candidates must be graduates between 20 and 26 years of age, have past volunteering or work experience in any field, be passionate about transforming the education system and have fluency in the Tamil Language. / Due March 31, 2021
Australia to USA Fellowship Program: The Association awards Fellowships at the graduate (Masters, PhD or post-doctoral) level of up to US$40,000 each year. Fellowships are available for Australians who will benefit from doing advanced research or study in the fields of business, science, technology, medicine, engineering and sustainable development in the United States. Applicants must make their own arrangements for university affiliation and have a confirmed placement by the time the Fellowship is awarded. Applicants must be Australian citizens or permanent residents of Australia doing research or studying at the graduate level – Masters, PhD or post-doctoral. Applicants may already be in the U.S. at the time of application. / Due March 31, 2021
Spanish National Cancer Research Centre Summer Training Fellowship: This Fellowship offers university students the opportunity to gain experience in a competitive laboratory in Madrid, Spain. Fellows will be placed within a research unit to work on various oncological research projects and will have the opportunity to immerse themselves in Spanish culture. The summer program, lasting from June to early August, is for upper-level graduate biomedicine or life science students of any country; there is no citizenship requirement. A stipend is provided. / Due March 31, 2021
Partnership Projects Competition (SEE): Eurasia Foundation's US-Russia Social Expertise Exchange Program (SEE) invites organizations in the United States and Russia to submit proposals for collaborative projects in one or more of the following areas: Arctic and environmental conservation, Indigenous peoples' empowerment, Disability and inclusion, Public health, or Open Thematic Area (OTA). SEE accepts applications that are jointly developed by at least one U.S. and one Russian partner non-governmental organization and offers funding up to $50,000 for the implementation of joint initiatives. / Due March 31, 2021
Eisenhower Fellowships Africa Program: Ascendant midcareer leaders, primarily from Ghana, Kenya, Nigeria, Rwanda, South Africa, Tanzania and Zimbabwe, but from other countries as well, are invited to propose transformative projects in their respective fields and collaborative solutions to the negative impacts of global warming across Sub-Saharan Africa. Ideal candidates, ages 32 to 45, are dynamic doers, working in fields actively confronting the consequences of climate change. The program combines a mixture of virtual and in-person meetings in the fall, bringing African leaders to the US for a unique personal and professional experience. / Due March 31, 2021
Daksha Fellowship: The Daksha Fellowship is India's first law, policy, and business fellowship program for young and mid-career lawyers, public policy professionals, and other graduates with a background in law. The Fellowship is a one-year program with a contemporary curriculum formulated by internationally renowned faculty in collaboration with leading legal practitioners and industry experts. The program includes workshops, labs, and boot camps. Fellows receive tuition waivers, mentorship, and more. / Due March 31, 2021
KSEA-KUSCO Scholarships for Graduate Students in the U.S.: The Korean-American Scientists and Engineers Association offers scholarship opportunities for Korean-American graduate students in the United States who excel in academics as well as in services to the community, and have demonstrated a potential to become future leaders of the society for closer cooperation between the U.S. and Korea. Applicants must be of Korean heritage and currently enrolled at an accredited U.S. university in a graduate degree program. Scholarships of $1,500 are available for eligible applicants majoring in science, engineering or related fields. / Due March 31, 2021
Atlantic Council Millennium Fellowship: The Millennium Fellowship is open to rising leaders and innovators around the world (age 35 and younger) committed to achieving transformational change in their communities, countries, and professional fields with a global impact. The fellowship is a two-year program. Throughout the fellowship and beyond, fellows will join a global network of outstanding peers, have unparalleled opportunities to meet with world leaders at flagship Atlantic Council events, go behind the headlines to discover issues at the cutting-edge of key global trends, and lead the debate on the issues that will shape the 21st century. Fellows commit to attending one global conference each year as well as one international study tour focused on a key global challenge. Fellows pay annual dues but all travel is fully funded. / Due March 31, 2021
Bullitt Environmental Fellowship

: This Fellowship is a two-year, $50,000/year fellowship for graduate students attending universities in communities under-represented in the environmental movement who are interested in pursuing leadership positions within the environmental field. Applicants must be graduate students at universities physically located within the Foundation's areas of focus: Washington, Oregon, Idaho, western Montana, southern Alaska, and British Columbia. The Foundation encourages applications from a broad diversity of students, with a particular emphasis on students of color and others who have overcome significant hardships. / Due April 1, 2021
Freigeist Fellowships

: The 'Freigeist' initiative is a highly flexible funding scheme. Junior researchers are given the opportunity to enjoy maximum freedom in their early scientific career. The 'Freigeist' scheme is deliberately left open to all disciplines and topics. The main focus is on junior researchers (up to 4 years of postdoctoral experience) working at the borders of neighboring fields or disciplines. The 'Freigeist' initiative offers freedom for creative thinking, whilst at the same time providing financial security for at least 5 years. It also offers an opportunity to establish a career within a scientific research organization or university in Germany. / Due April 1, 2021
Interpretive Fellowships at Art Museums

: The program is intended to encourage students to explore interpretive careers in art museums. Six Kress Interpretive Fellowships are awarded each year to American art museums for 9-12 month professional development opportunities. Application must be made by the art museum proposing to host a Fellow. These Interpretive Fellowships are intended as an opportunity for individuals who have completed a degree (B.A., M.A., or Ph.D.) in art history, art education, studio art or museum studies and who are pursuing or contemplating graduate study or professional placement in these or related fields. The Fellowship award is $30,000. / Due April 1, 2021
Carman International Fellowship at Mosaic

: This is a year long, paid fellowship that provides recent graduates interested in disability and international development an opportunity to work full time with Mosaic's local partner at the grassroots level in Moshi, Tanzania. Fellows are provided a monthly stipend, housing allowance and round-trip travel to Tanzania. The fellowship is seeking candidates with a Bachelor's degree in International Studies, International Relations, Global or Public Health, or related field and previous field experience in an international setting. / Due April 1, 2021
American Library in Paris Visiting Fellowship

: The Visiting Fellowship offers writers and researchers an opportunity to pursue a creative project in Paris for a month or longer while participating actively in the life of the American Library. Fellowship applicants should be working on a book project, fiction or nonfiction, or a feature-length documentary film. The fellowship includes a stipend of $5,000 to cover travel, accommodation and other expenses. The Library offers networking opportunities and the fellowship is open to English speakers of any nationality. / Due April 1, 2021
German Historical Institute Doctoral and Postdoctoral Fellowships

: The GHI awards short-term fellowships of 1-5 months to European and North American doctoral students as well as postdoctoral scholars to pursue research projects that draw upon primary sources located in the United States. We are particularly interested in research projects that fit into the following fields: German and European history; The history of German-American relations; The role of Germany and the USA in international relations; American history (European doctoral and postdoctoral scholars only). The fellowship is open to both doctoral and postdoctoral scholars based in North America and Europe. The monthly stipend is €2,000 for doctoral students and €3,400 for postdoctoral scholars. / Due April 1, 2021
AACSRE Emerging Fellows Program

: The Academic Advisory Council for Signage Research and Education (AACSRE), through its Emerging Fellows program, will provide research support for projects related to the societal benefits of on-premise signs. The research support is intended to stimulate and extend research projects by scholars from public and private universities in the United States who have demonstrated promise in conducting research related to signage. Fellowships of up to $10,000 per year will be awarded.  Priority for these fellowships will be given to pre-tenured faculty, but postdocs and graduate students may also submit applications. / Due April 1, 2021
Eisenhower Global Scholars: Eisenhower Global Scholars are American college graduates who go abroad for an academic year. They experience intensive study and hands-on work experience, leading to a Master of Public Policy degree from the Blavatnik School of Government at the University of Oxford in England or a Master's in International Relations degree at the School of Global and Public Affairs at IE University in Spain. Candidates must be US citizens or residents between 20 and 30 years old, with a strong academic record, commitment to community involvement, proven leadership potential and a concrete project proposal that the year of study will advance. / Due April 1, 2021
NORAM Scholarship for Americans to Study in Norway: NORAM scholarships provide financial support for Americans to study or conduct research in areas of mutual importance to Norway and the United States to strengthen the ties of friendship between the two countries. Every year, NORAM offers up to 10 scholarships ranging from $1,500 – $5,000 to American students, based on merit and need. The size of the individual grants depends on the research subject, purpose and the intended length of stay in Norway. Candidates must be U.S. citizens and have completed a Bachelor's degree before the application deadline. / Due April 1, 2021
WW Teaching Fellowships: For high-achieving candidates who show promise as teachers—including graduating college seniors, recent graduates, and mid-career or second-career professionals—the highly selective WW Teaching Fellowship offers a prestigious gateway to careers in teaching to qualified individuals. Funded through several foundations and state governments, the initiative provides $32,000 fellowships to complete an intensive, clinically-based master's program at participating universities. In return, Fellows commit to teach for at least three years in a high-need secondary urban or rural school in the state where they complete their master's degree and obtain teacher certification. Programs currently offered in Pennsylvania. / Due April 1, 2021
INYA Short-Term Fellowship Program for US Graduate Students: This fellowship funds research that will contribute to studies on Myanmar in any aspect of its wide linguistic, cultural, religious, and ethnic diversity and to better understand the country's past or present political and socio-economic situation. Applicants must be U.S. graduate students currently enrolled in a graduate program. Fellows are awarded between $2,400-$4,400 for a maximum of 4 months, a travel stipend of up to $1,700 and a desk at the Inya Institute in Yangon and access to the institute's library and amenities. / Due April 2, 2021
Lincoln Institute 75 Fellowship for Ethics and Equity in Public Administration: The internationally known and respected Lincoln Institute of Land Policy has joined with Claremont Lincoln University to create a distinctive Master in Public Administration degree that engages students with real-world cases and cross-sector analysis of current social issues. The fellowship is designed specifically for underrepresented working professionals seeking to earn a graduate degree. Ideal candidates are in entry- and mid-level roles in the public and non-profit sectors, or in mission-oriented roles in the private sector. Those chosen as Lincoln Institute 75 Fellows will receive up to $10,000 toward tuition in the CLU Master in Public Administration. / Due April 2, 2021
© ProFellow, LLC 2021, all rights reserved.