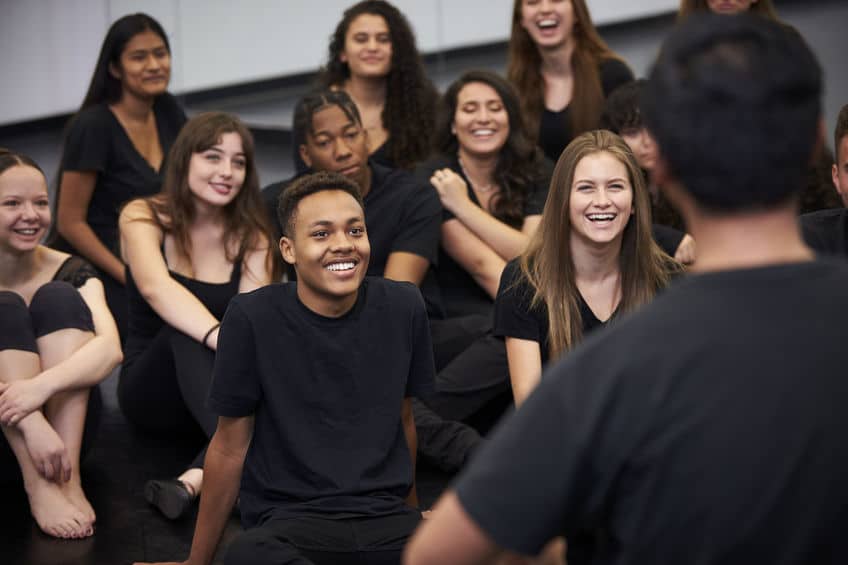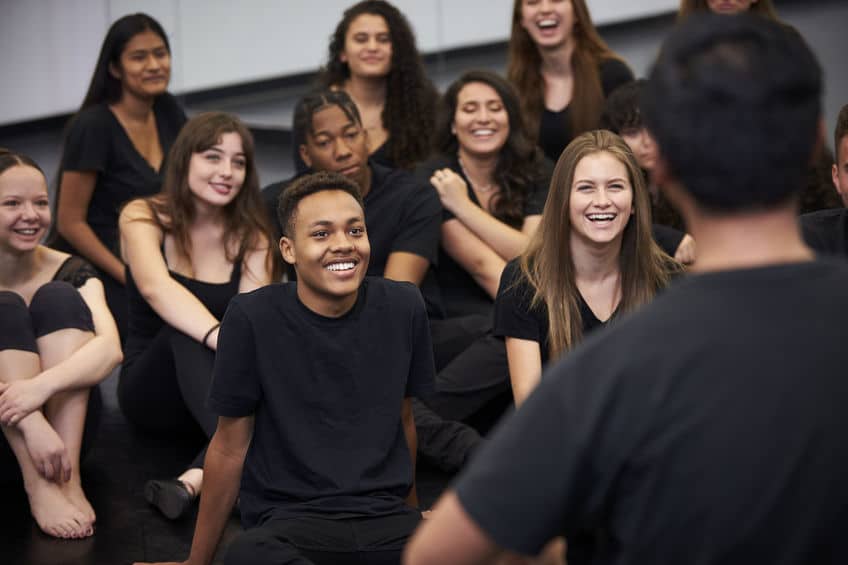 You've got 8 weeks to apply! This week we have several summer fellowships and also opportunities for professionals in public service and the creative arts.  Apply now!
Not ready to apply this year? Click the links to bookmark these fellowships to your ProFellow account.
Upcoming Fellowship Deadlines: March 22 – 28, 2020
Future Leaders in Action (FLIA) Fellowships

: For up to 13 weeks over the spring, summer, or fall, Future Leaders in Action ("FLIA") places fellows, emerging social sector leaders in youth-oriented nonprofit organizations to develop or implement enrichment programs which cultivate their leadership skills. Fellows work full-time, on-site with a partner on an enrichment program that focuses on one of the following areas: advancing skills for success, promoting public health and protecting the environment. There are fellowships available in New York, Portland and Iowa and past partners have included Boys & Girls Clubs, the Fiver Children's Foundation, Big Brothers Big Sisters and other health-related organizations. / Due March 22, 2020
CAA International Affairs Fellowship: The Council of American Ambassadors (CAA) International Affairs Fellowship program enables six undergraduate students per year to come to Washington, D.C. and participate in a prestigious summer program that combines mentoring by former U.S. ambassadors, practical training through internships at the Department of State and academic studies in international affairs. To qualify, students first must be selected for a D.C.-based summer internship at the Department of State (deadline Nov 1). Candidates must have completed their junior year of undergraduate study and be enrolled as a senior in the semester immediately following the fellowship. / Due March 23, 2020
Margaret E. Mahoney Fellowship in Health Policy: The Margaret E. Mahoney Fellowship in Health Policy program provides stipends for outstanding Master's-level medical, dental, public health, public policy, and graduate nursing students enrolled at schools in the United States to conduct summer research projects on some aspect of health care delivery transformation for vulnerable populations and/or early childhood health and development, with an emphasis on policy implications. Fellows are also required to participate in a variety of leadership development activities and will have the opportunity to meet local and national health policy leaders. Fellows will receive a stipend of $6,000 intended to cover living expenses. / Due March 24, 2020
Equal Justice America Legal Service Fellowships: Equal Justice America is pleased to offer fellowships of up to $4,000 to students at select law schools in the U.S. who work full-time during the summer for organizations providing direct civil legal assistance for the poor. Interning under the supervision of experienced attorneys, fellows provide crucial assistance to low-income clients struggling through the complexities of the civil justice system. Law students must secure a full-time (minimum 35-40 hours per week) placement for at least 10 weeks at a non-profit organizations providing direct civil legal services to the poor. Placements can be anywhere in the United States. / Due March 25, 2020
The Anant Fellowship: Anant National University is offering a one-year long program for those with an undergraduate or graduate degree preferably in architecture, design, planning, environmental science and engineering, civil and construction engineering, IT, social sciences or humanities. Fellows will be immersed in a multi-disciplinary approach of design and sustainability at Anant National University in the goal of redefining "the Built Environment". Applications are accepted on a rolling basis until all positions are filled. / Due March 25, 2020
UNESCO/People's Republic of China (The Great Wall) Co-Sponsored Fellowships Programme:
The Government of the People's Republic of China has placed at the disposal of UNESCO for the academic year 2016-2017, under the co-sponsorship of UNESCO, seventy-five (75) fellowships for advanced studies at undergraduate and postgraduate levels. These fellowships are for the benefit of developing Member States in Africa, Asia–Pacific, Latin America, Europe and North America and Arab region. The fellowships, tenable at a selected number of Chinese universities, are for a duration of one year. These fellowships, are in most cases to be conducted in English. / Due March 25, 2020
Newton International Fellowships: The Newton International Fellowship selects the very best early stage post-doctoral researchers to work at one of three participating academies (the Royal Society, the British Academy and the Academy of Medical Sciences). The Royal Society is open for applications within the remit of natural sciences, which includes but is not limited to biological research, chemistry, engineering, mathematics and physics. Applicants for clinical or patient-oriented research should apply to the Academy of Medical Sciences. Applicants for social science and humanities should apply to the British Academy. An option of 0.6 FTE is also available. Grants of £24,000 per annum to cover subsistence and up to £8,000 per annum to cover research expenses, plus a one-off relocation allowance of up to £2,000. The fellowship provides a one-off payment of up to £3,000 for relocation expenses (£2,000 for EEA Nationals). / Due March 26, 2020
BalletX Choreographic Fellowship

: The BalletX Choreographic Fellowship selects one promising choreographer to create a world premiere work on the BalletX company. Fellows receive $5,000 choreographic fee to create a 20-25 minute ensemble ballet on the company's 10 dancers; round-trip transportation to Philadelphia; budget of $7,000 for costumes, scenic design, and music (original composition or rights); and a minimum of 6 performances of the work at a Philadelphia theater. To be eligible, applicants must have completed their first commission on a professional dance company within the past 5 years and be able to work in the U.S. for the duration of the residency. / Due March 27, 2020
Blossom Hill Foundation Fellowship

: Blossom Hill offers fellowships to social entrepreneurs who have developed an innovative approach, program, or product that positively impacts war-affected Middle Eastern communities, either in-country or displaced due to conflict. These solutions are spearheaded by individuals who hail from the region or are deeply connected to the Middle East. Fellowships are up to $50,000 a year and are renewable on a yearly basis depending on assessment and evaluation of the project's impact. / Due March 27, 2020
David Bohnett LGBT Leadership Fellowship

: Designed for all senior-level executives working with state and local governments — including government officials, nonprofit leaders, and elected officeholders — this intensive, three-week Executive Education program at the Harvard Kennedy School in Cambridge, Massachusetts, hones skills and furthers the leadership potential of accomplished individuals from across the United States. Candidates must concurrently apply to Harvard University's Kennedy School of Government, Senior Executives in State and Local Government. The fellowship typically covers half of the total cost of tuition, housing, and many of the meals (approximately $5,725). / Due March 27, 2020
The Island Fellows Program: The Island Fellows Program places college and master's degree graduates in Maine's coastal and year-round island communities for one to two years. Fellowships provide a unique opportunity for recent graduates to apply their skills and gain experience helping to build sustainability within these communities alongside an Island or remote coastal organization. Fellows receive $12/hour, paid vacation and time off, professional development, in-community housing, utilities, and internet provided and health insurance. / Due March 27, 2020
© Victoria Johnson 2020, all rights reserved.